GDC 2019: VR/AR topics you shouldn't miss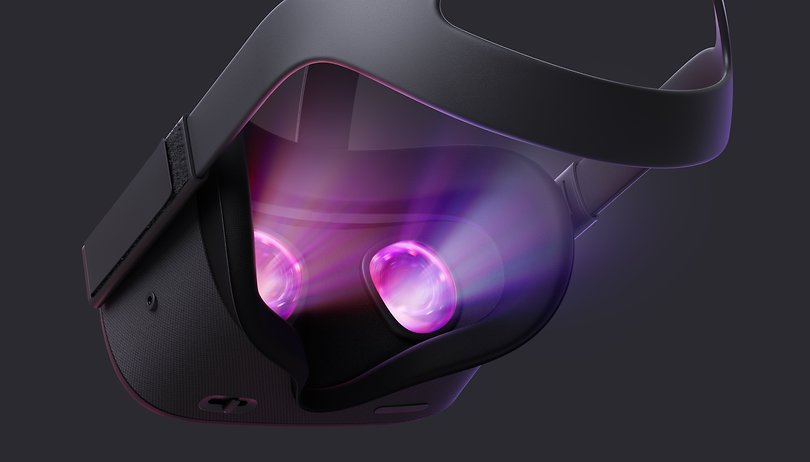 The Games Developers Conference (GDC) has plenty to offer fans of VR and AR this year, with big names like Oculus and HTC Vive hyping up their new hardware and a slew of developers and manufacturers working on making games and accessories. Here's what we think are some of the most interesting topics and talks at GDC 2019.
Oculus: Quest and Rift S
The Oculus Quest, a $400 VR set that dispenses the need for a connected PC or external sensors, is what's set to help VR reach a whole new level of mainstream adoption. The list of apps and games for Oculus Quest is already looking really good, and we're hoping to hear and see more information from Chris Pruett (Director of Ecosystem, Oculus), during his talk Down the Rabbit Hole with Oculus Quest, intended to give developers the understanding they need to create content for the Quest.
Aside from the Quest, Oculus has teased 'surprises' for GDC, which we hope will be the mysterious 'Rift S', supposedly an upgrade to the high-end Oculus Rift, and the high-budget, full-length Viking god RPG Asgard's Wrath.
HTC Vive: how will Vive wow us in 2019?
It would be remiss to mention Oculus without also highlighting the rival big player. Come on HTC, show us what you got. The Vive Pro Eye and Vive Cosmos were recently announced at CES, and HTC has to lay a strong game in 2019 to compete with the attractively priced Oculus Rift, which is catching a lot of the hype right now.
We'd like to give you a first look at VIVE COSMOS, the newest VR headset from VIVE. #HTCVIVECOSMOS #HTCVIVE #VIVEPORT pic.twitter.com/oP00jXoevU

— HTC VIVE (@htcvive) January 7, 2019
Be sure to catch the keynote for Vive Developer Day 2019, which we hope will reveal more about the special qualities of HTC Vive's new products.
PSVR: want to make a game as good as Astro Bot?
Astro Bot Rescue Mission was one of our favorite games last year, VR or otherwise, and it highlighted one of the great strengths of PSVR—despite lagging behind in specs, has some killer exclusive games. At GDC, Creative Director Nicolas Doucet will give an in-depth talk on the making of Astro Bot, and how the developers re-imagined traditional platforming and the VR perspective to make an instant classic. Developers, take notes.
ILMXLAB: Star Wars and storytelling for Magic Leap
ILMXLAB recently debuted Project Porg, which lets you use the Magic Leap One AR headset to have a pet Porg from the Star Wars movies. Michael Koperwas, Mixed Reality Supervisor at ILMxLAB, is giving a talk titled "Galactic Lessons in Mixed Reality Storytelling", which we expect to be full of insights and tips about what makes AR (or MR, or XR, depending on how you see the spectrum) storytelling special and how to take advantage of the medium.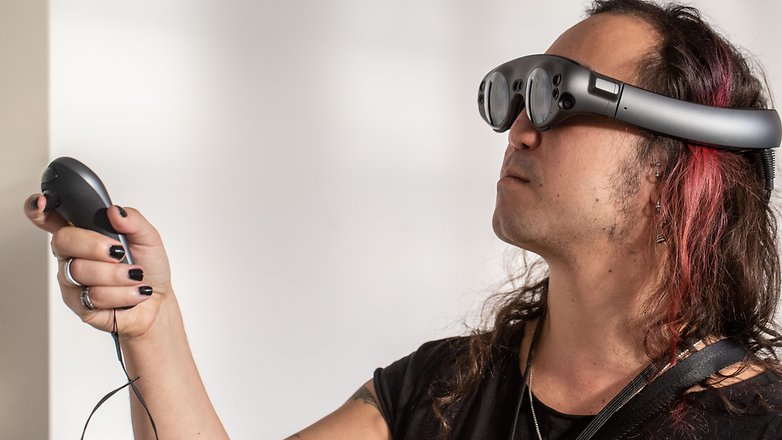 Valve: headset unlikely, but what about the brain?
Just what is Valve up to? No Half-Life 3 jokes, please. Valve has been rumored to be working on its own VR headset complete with Knuckles controllers that, if true, would easily steal the show. But there's still no official information on that, and quite frankly, we all know by now that this company likes to take its sweet time. But...
In a talk titled "Brain-Computer Interfaces: One Possible Future for How We Play" Ambinder, an experimental psychologist working for Valve, will be educating on "the pros and cons of various lines of BCI research as well as an appreciation of the potential ways this work could change the way players interact with games in the future".
Brain-Computer Interfaces, or BCI, are especially interesting in the VR space for getting a sense of our mental state as we are immersed in the VR experience, combined with eye tracking and head-mounted scanners. I've tried out a VR headset / brain scanner combo myself, in a scenario designed to track my attention span in a VR environment for commercial purposes. But we're more interested to see how it can be used to make VR gaming more immersive, and if someone can understand the big picture of how our brains relate to games, it's Valve's psychologist.
Are you attending GDC 2019? What are you most excited to see there?