Galaxy S3 Beats iPhone 4S To Become World's Best Selling Q3 Smartphone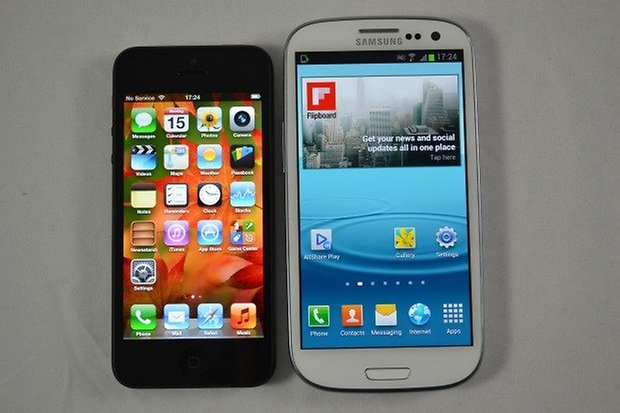 What does 30 million Galaxy S3's sold, 3 million Note 2 sales in just over a month, a jump to 18% of the tablet market, and over 31% of the global smartphone market tell us about Samsung? It tells us that they're on fire, that's what. In fact, Samsung is so on fire that they have managed to beat out the iPhone 4S in Q3, making the Galaxy S3 the (currently) worlds best selling smartphone. It seems the Galaxy S3 Vs iPhone battle is just getting started folks.
The news comes from Strategy Analytics, and attributed the large touchscreen, extensive distribution (almost 300 carriers in 145 countries), and carrier subsidies to the success of Samsung's newest flagship (I would add aggressive marketing to that list).
The Galaxy S3 captured 10.7% of global smartphone market share in Q3, while the iPhone 4S came in with 9.7%. Samsung managed to ship 18 million units in Q3, which is a big increase over the 5.2 million shipped in Q2. 16.2 million iPhone 4S units were shipped in Q3, which is around 3 million less than what Apple shipped in Q2.
The iPhone 5 captured 3.6%, but considering it was just released in late September, it's pretty clear that the iPhone 5 will take the lead in Q4. Strategy Analytics mentioned that many consumers held off Q3 buying in anticipation of the iPhone 5, which naturally hit Apple's numbers. It's predicted that 6 million (iPhone 5) units were shipped in Q3, which could have reportedly been more had Foxconn had not fell short in meeting demand for Apple's newest flagship. Apple is hoping that Foxconn can meet demand for Q4.
Samsung and Apple continue to battle it out on literally every battleground possible, and it will be very interesting to see the sales figures for Q4.