Galaxy S6 vs Galaxy S6 Edge comparison: is the best saved for the edge?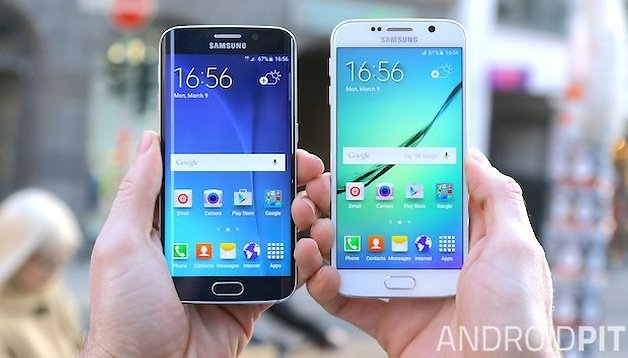 Samsung has just released unto the world two of the finest devices it has ever produced. The Galaxy S6 and Galaxy S6 Edge are at the top of the Android pile in terms of technology, but which is better? With much the same innards, the big difference comes down to the screen. Is the S6 Edge worth the additional cost for its curvy display? Find out in our Galaxy S6 vs Galaxy S6 Edge comparison.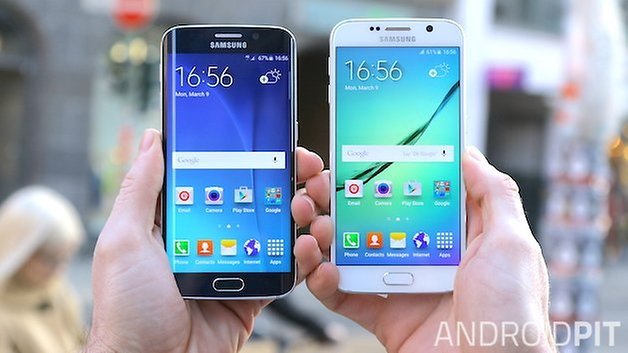 Galaxy S6 Edge vs Galaxy S6: price and release date
The release date of both devices is April 10, and the Galaxy S6 can be found at 599 USD (off-contract) for the 32 GB (base) model and the Galaxy S6 Edge for 699 USD (32 GB model). In the UK, you will find the S6 for 549 GBP and S6 Edge for 649 GBP for the 32 GB versions.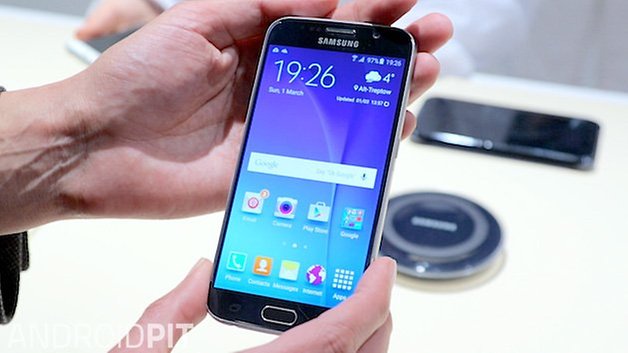 Galaxy S6 Edge vs Galaxy S6: Design and build quality
From a build quality standpoint, there's nothing to distinguish between these two devices: both are solidly put together and feel great to hold. The difference is in the design details, which amount to more than you might possibly think.
The Galaxy S6 has rounded corners with split volume buttons located on the left-hand side and power button and SIM tray on the right. These buttons are located around middle Galaxy S6 body and it's an ergonomic placement.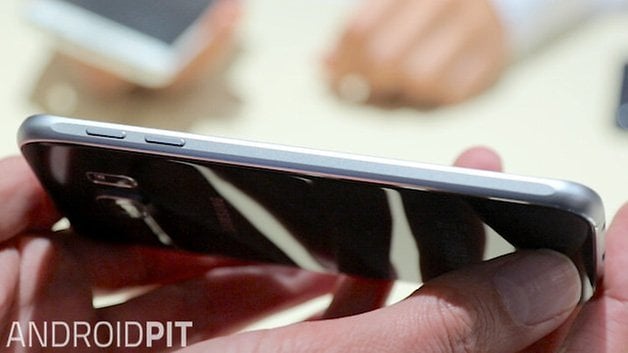 The Galaxy S6 Edge on the other hand has a bit more of a pie-like cross-section, with the sloped screen occupying the top half of the edges and the buttons squished on the bottom half where the aluminum chassis begins. This creates a surprisingly comfortable ridge around the edge which aids the grip, but it can take a little getting used to (it's a feeling that isn't present on any other device currently).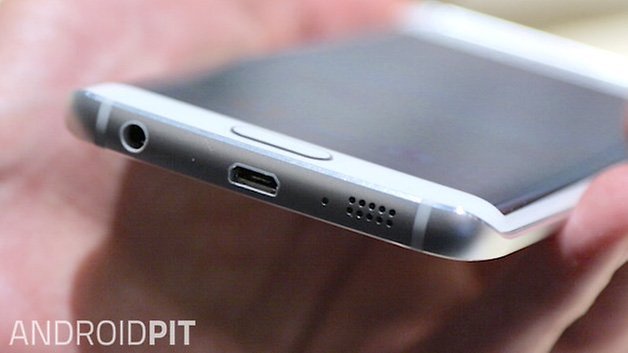 The SIM tray is at the top of the Galaxy S6 Edge because the space for it on the side is not wide enough. The top and bottom of both devices are otherwise identical: speaker grill, micro USB and headphone port on the bottom, IR blaster and pinhole mic up top.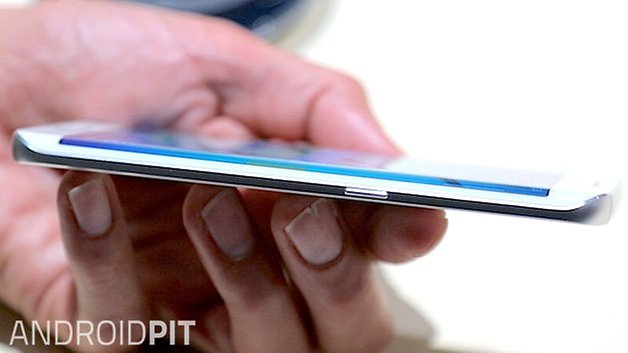 Gorilla Glass 4 covers the front and back, and if recent drop test videos are to be believed, it's an incredibly durable layer of protection.
Both devices have the same Home button and capacitive ''back'' and ''recent app'' buttons. On the rear, a square 16 MP camera lens with OIS and a single LED with heart rate monitor and ambient light meter sit side-by-side.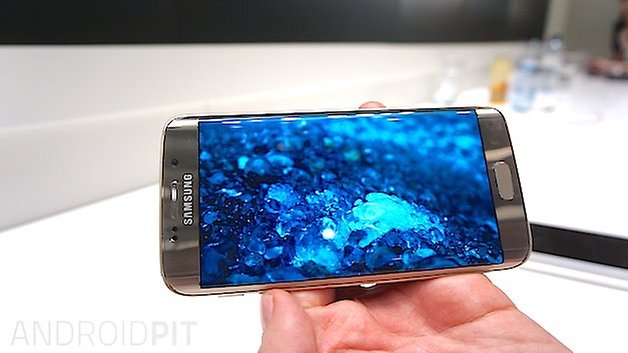 Galaxy S6 Edge vs Galaxy S6: Display
Both the Galaxy S6 and S6 Edge have a 5.1-inch QHD Super AMOLED display with 2,560 x 1,440 pixel resolution and 577 pixels ppi. The difference is on the sides: where the S6 display comes to a flat halt, the S6 Edge has a dual curved display that creeps down either side of the device.
The S6 Edge, while housing a curved screen, is not exactly like the Galaxy Note Edge ( Samsung's first foray into sloping displays). The Note Edge had an additional strip screen on the side, whereas the S6 Edge is really more like a flat screen with slightly rounded edges; looking at the S6 Edge from the side shows just how little a curve there really is in the display itself.
That being said, the curved display creates a wonderful effect when viewing videos and media that makes content feel more "alive" than ever before. It's not like 3D, but it feels more involving than traditional displays, and you'll notice how incredibly thin the bezels actually are, especially when playing back video.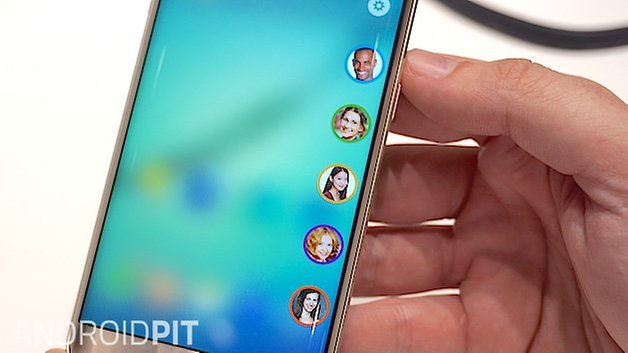 Software​
The software on both devices is equally identical except for the few Edge-specific features the S6 misses out on.The Galaxy S6 and S6 Edge run Android 5.0.2 Lollipop with the refreshed version of TouchWiz: a leaner, flatter and faster edition of Samsung's proprietary UI than ever before.
The specific features gifted to the Galaxy S6 Edge alone include People Edge, Edge Lighting and Information Stream. It's important to note that only one Edge screen can be activated at any given time, but that some Edge features work simultaneously.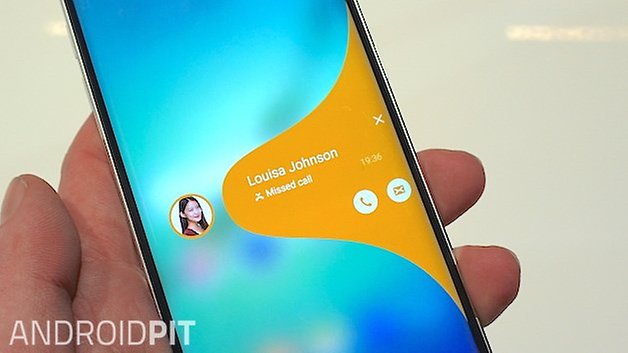 People Edge
People Edge lets you assign different colors to up to five different contacts. Whenever notifications from these contacts arrive, a correlating colored strip will appear on the edge of the display. You can swipe out the strips to view more details and respond directly, or tap a shortcut at the top to access your five saved contacts.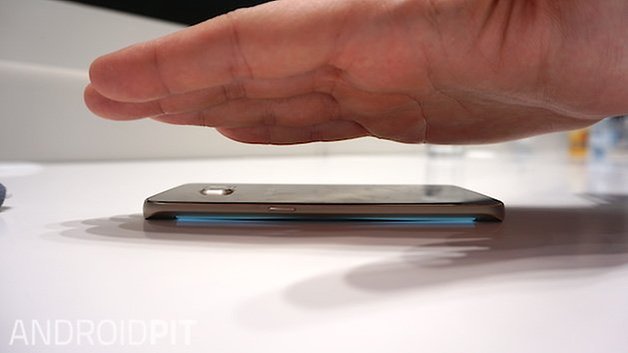 Edge Lighting
Edge Lighting works best when the S6 Edge is lying face down on a table. If a contact calls, messages or otherwise gets in touch with you, the edge of the screen will light up in the corresponding color which you will be able to see reflected on the surface.
You can dismiss the call or send a default message simply by touching the heart rate sensor on the back. Edge Lighting and People Edge work in parallel.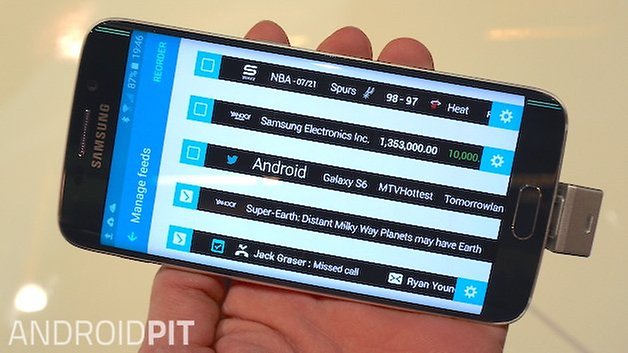 Information Stream
Information Stream comes straight from the Note Edge and allows you to choose from a selection of feeds that will steadily scroll along the edge display. From RSS feeds, to stock reports, sports scores and notifications, the S6 Edge Information Stream has you covered.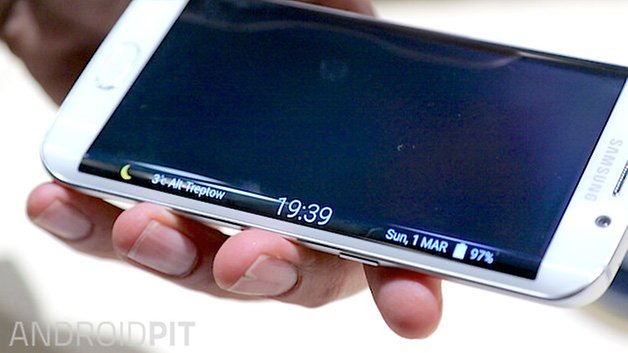 Night Clock
This mode simply turns your S6 Edge into a bedside clock without consuming too much battery power. It saves you having to pick up your phone and turn it on (momentarily blinding yourself in the process) simply to see what time it is. Or, you know, from actually having an alarm clock on your bedside.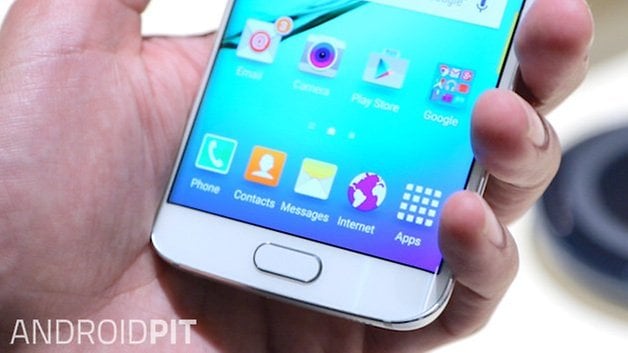 Palm touches
One thing that did worry me was the likelihood of palm touches being registered. Because of the shape of the curved screen, you will almost always have a finger touching the screen somewhere. Samsung has done a nice job of eliminating palm touches, to the point that even when I tried to cause touch responsiveness quirks, I couldn't.
Galaxy S6 Edge vs Galaxy S6: performance
Performance difference between the Galaxy S6 and Galaxy S6 Edge have thus far been intangible. Internally they are identical and the changes in software are so minor that there has been no perceptible difference in performance in any of our tests.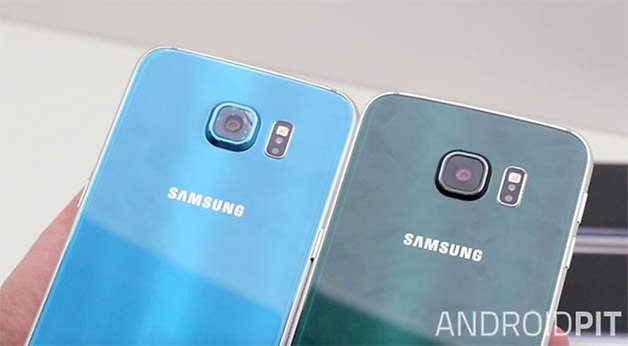 Galaxy S6 Edge vs Galaxy S6: camera
The camera performance on both the Galaxy S6 and Galaxy S6 Edge is identical due to the same camera hardware and software being used on both devices. Take a look at our full Galaxy S6 camera test to get a feel for just how good the camera quality truly is.
Galaxy S6 Edge vs Galaxy S6: battery
The Galaxy S6 Edge has a marginally larger battery than the Galaxy S6 for reasons unknown. Both devices support Qi wireless charging and wired turbo charging, pumping up your battery with four hours extra standby time from just ten minutes of charge time. It's an impressive set of charging features to support the pretty average (non-removable) battery capacities.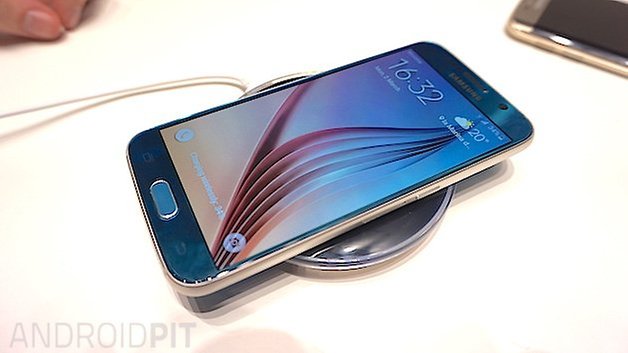 Galaxy S6 Edge vs Galaxy S6: Specs
| | | |
| --- | --- | --- |
| | Samsung Galaxy S6 | Samsung Galaxy S6 Edge |
| System | Android 5.0.2 Lollipop, TouchWiz | Android 5.0.2 Lollipop, TouchWiz |
| Screen | 5.1 inches, Super AMOLED, QHD (2,560 x 1,440 pixels), 577 ppi | 5.1 inches, Super AMOLED, QHD (2,560 x 1,440 pixels), 577 ppi. Dual Edge |
| Processor | Exynos 7420, 64 bit octa-core (4 x 2.1 GHz, 4 x 1.5 GHz) | Exynos 7420, 64 bit octa-core (4 x 2.1 GHz, 4 x 1.5 GHz) |
| RAM | 3 GB | 3 GB |
| Internal Memory | 32 / 64 / 128 GB | 32 / 64 / 128 GB |
| Battery | 2,550 mAh | 2,600 mAh |
| Camera | 16 MP (main) with OIS / 5 MP (front-facing) | 16 MP (main) with OIS / 5 MP (front-facing) |
| Connectivity | HSPA, LTE, NFC, Bluetooth 4.1 | HSPA, LTE, NFC, Bluetooth 4.1 |
| Dimensions | 143.4 x 70.5 x 6.8 mm | 142.1 x 70.1 x 7 mm |
| Weight | 138 g | 132 g |
| Price | Approx 699 USD (TBC) | Approx 849 USD (TBC) |
Final verdict
These are two of the highest quality handsets you will currently find on Android. Samsung has taken all that was good about its previous Galaxy designs and produced the best iterations yet. Whichever device you choose you'll receive great charging features, an amazing camera and a stunning display.
If you want a decision on which is better, I'll go with the S6 Edge. It's more than just a gimmick, it's an innovation that truly has the potential to influence the way all smartphones are made. Samsung has made simply looking and controlling your phone feel better. Curved screens are no longer that far-off technology that may be worth a look some day in the distant future. They've arrived, and thanks to the Galaxy S6 Edge, they're really good.
Let us know if you think the edge features are worth the extra money and why you prefer one over the other.