Galaxy S6 Edge battery tips: stretch your Samsung's standby time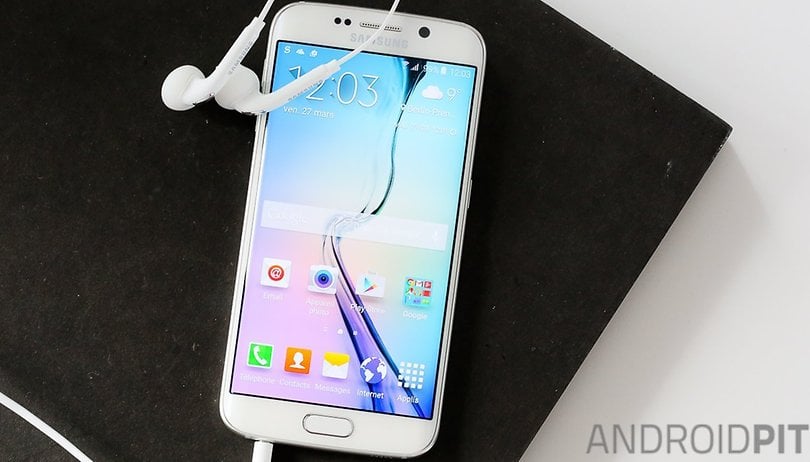 The Samsung Galaxy S6 Edge might be the fastest Android phone in the world, but it's not the best for battery life. To get more juice out of your curved screen beauty, follow our top five Samsung Galaxy S6 Edge battery tips.
Galaxy S6 Edge Android update news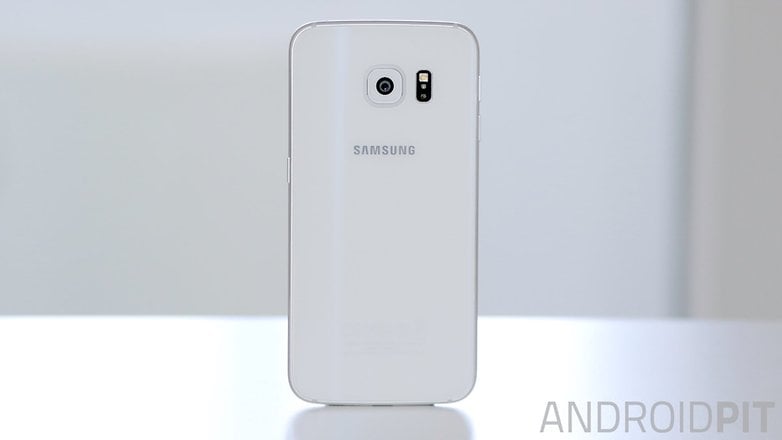 1. Make use of the night clock
Night clock is a specific Galaxy S6 Edge feature that can save a lot of power if used correctly. If you check the time or weather information on your phone reqularly, you should set up the night clock and use that instead of activating the whole display. Night clock displays this information on just a small portion of the screen, thus saving battery life.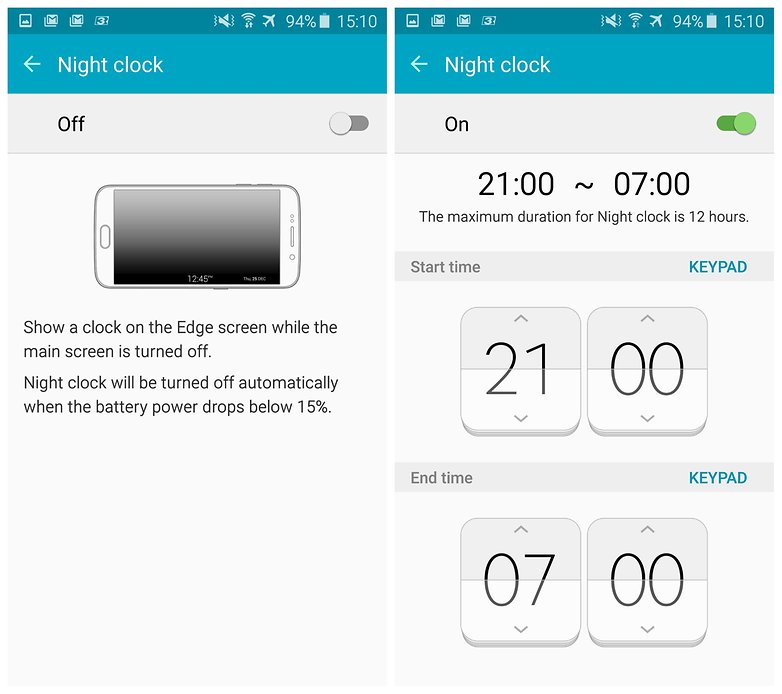 2. Disable unwanted apps
Unwanted apps will run in the background and annoy you with notifications, both of which use battery power. The Galaxy S6 Edge makes it easier than ever before to delete, or at least disable, these unused apps. Open your app drawer by tapping Apps from the home screen, then tap Edit. Any app with a minus symbol can be removed/disabled.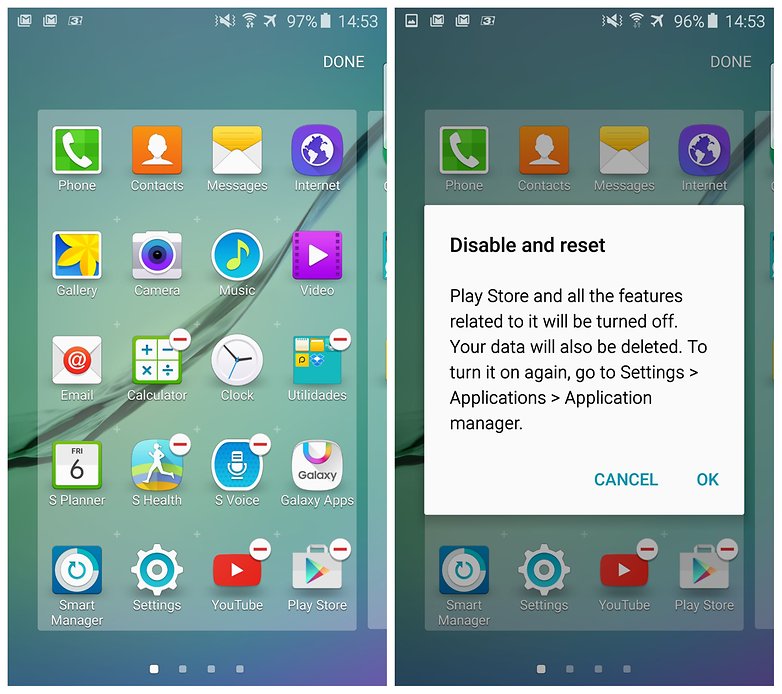 3. Use the supplied fast charger
By using the supplied Galaxy S6 Edge fast-charger you can add a lot of juice into your phone in a short amount of time. If your battery is low, this is a great way to give it a speedy extra boost. Give it a try and see for yourself.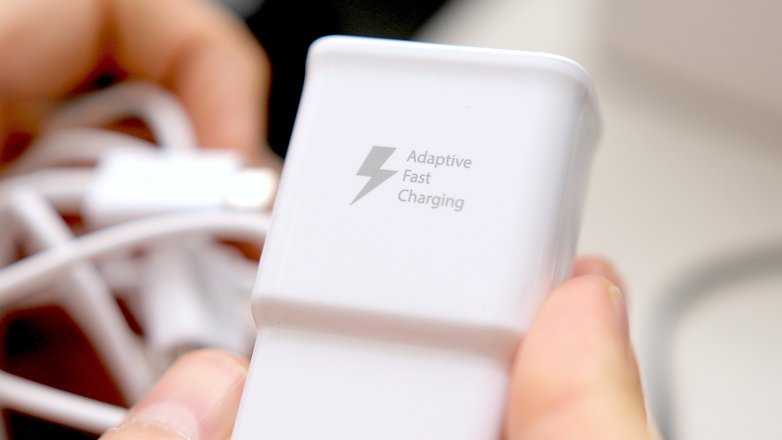 4. Do the display basics
Adjusting the brightness and screen-on time of your phone are two of the best and simplest ways to save battery life. You have to use the display in order to use your phone, of course, but you can minimise the effect it has on battery by dimming it to the lowest practical brightness setting and selecting the shortest screen timeout time.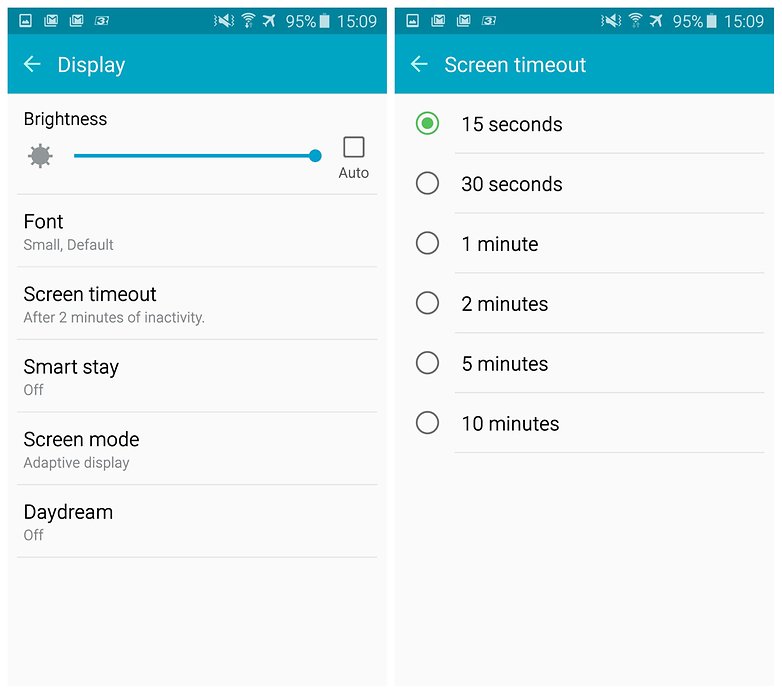 5. Enable power saving mode
Power saving mode is a one-tap fix for better S6 Edge battery life. It will reduce the parameters of a number of features (like the brightness and screen-out time mentioned above) in exchange for longer standby time.
Power saving mode doesn't need to enabled all the time. You can set to come into effect only when the battery life is particularly low, at 15 percent say, to help it survive until it you can next charge it.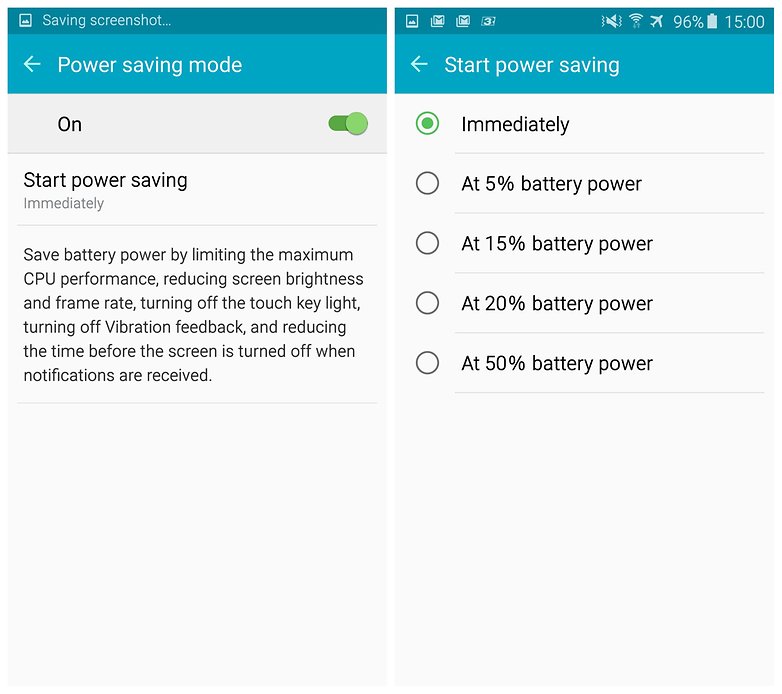 Do you have any battery saving tips for the Galaxy S6 Edge? Let us know them in the comments.