Galaxy S6 drop test: how easily does it break?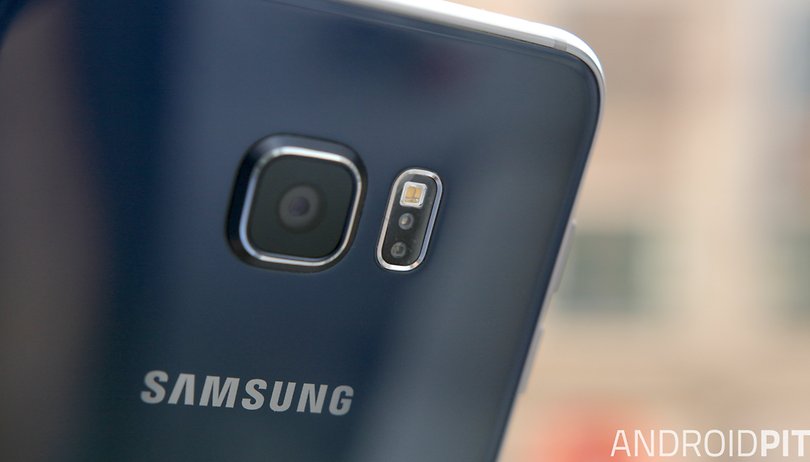 From which height can you drop the Galaxy S6 before it breaks? I wanted to know this since Samsung switched the design of its flagship from bendable plastic to breakable glass. Then my chance came – via post. Evolutive Labs, the manufacturer of the RhinoShield Crash Guard, sent me a Galaxy S6 wrapped in its sturdy bumper case for one purpose. To try to smash it.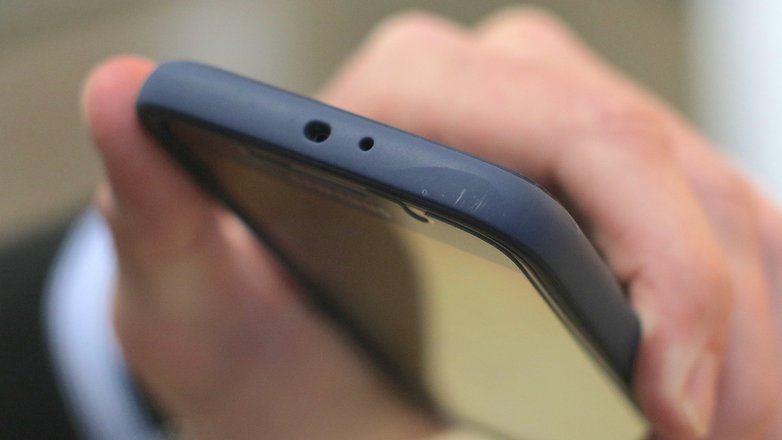 Here's what we did. We performed a drop test at our office, measuring drops from several heights to push this bumper case to the limit. The first drop was from pocket height, the second from 6.5 feet (2 m), the third from 11.5 feet (3.5 m) and the last was from 16.4 feet (5 m). I didn't stop the test until the Galaxy S6 broke.
Watch the video below to see what happened.
So did the S6 smash to pieces? Not so much. The RhinoShield Crash Guard is a tough little case, able to withstand impact of drops all the way up to Evolutive Labs' claim of 11.5 feet. But how can you drop a phone from that height without breaking it? I wasn't satisfied. So I pushed the case beyond this limit with a drop from more than 16 feet.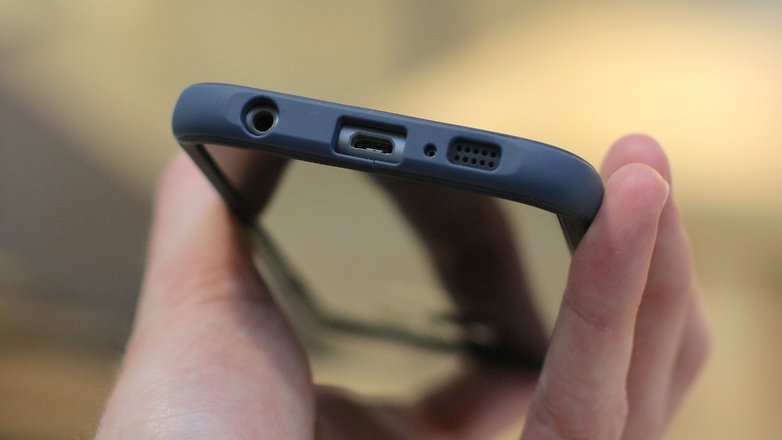 From this height the phone thudded heavily and bounced. I was sure it would be damaged after that. But then I picked it up and couldn't find a scratch on the phone. But switching on the display revealed that there was, in fact, serious damage to the Galaxy S6.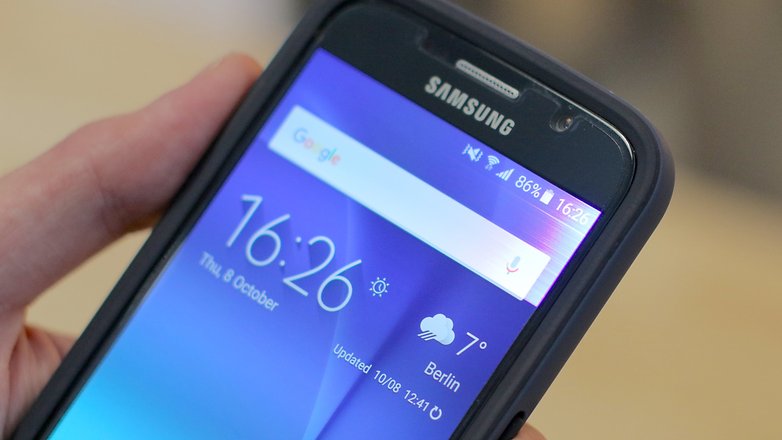 As you can see in the image above, the display was busted on the corner which hit the floor. The bumper case absorbed the impact, saving the S6's fragile frame, but the phone's internals couldn't handle the force. Something had to give, and it did. So be warned – this bumper case is tough, but not invincible.
So if you have a Galaxy S6 and you're a bit clumsy, or that delicate glass makes you nervous, then the RhinoShield Crash Guard could be for you. At US$24.99 for the case, or bundled with screen protectors for US$49.99, that's a pretty smashing deal.