Galaxy S5 mini vs LG G3 mini (specs comparison)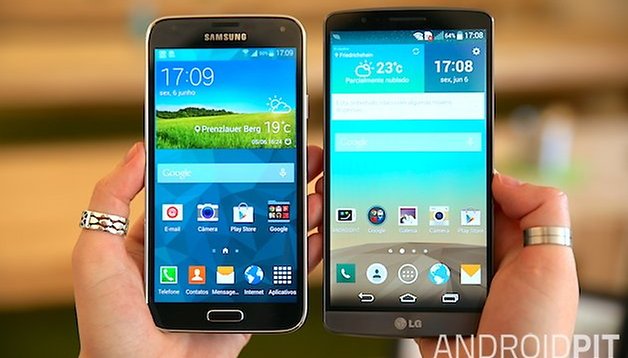 No sooner had we heard about the upcoming LG G3 s, which will be launched in China under the name LG G3 Beat, than we get the tech specs for the Galaxy S5 mini as well. We've already done a full-sized Galaxy S5 versus LG G3 comparison, but based on the specs we now have for the mini versions, which one looks better? Update: with both the Galaxy S5 mini and LG G3 Beat (aka LG G3 s) officially announced, we've updated the specs table with the final details.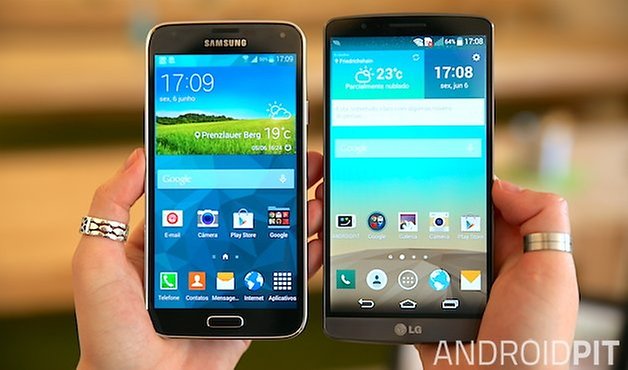 Both devices have taken the watered-down mini approach, with lower specs all-round compared to the full-sized flagships. So far, only Sony with the Xperia Z1 Compact has opted to cram full-sized specs into a mini version, but with every other OEM following suit, Samsung and LG are hardly the only ones. So, which mini looks the business?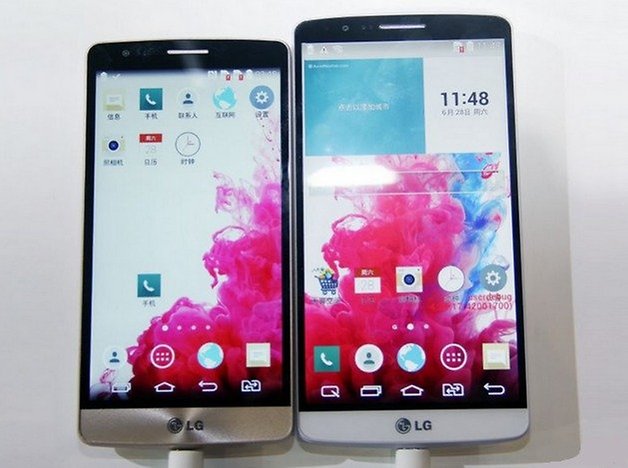 | | | |
| --- | --- | --- |
| | Samsung Galaxy S5 mini | LG G3 Beat/LG G3 s |
| OS | Android 4.4.2/TouchWiz | Android 4.4.2, Optimus UI |
| Display | 4.5-inch, 1,280 x 720 pixels, Super AMOLED | 5.0-inch, 1,280 x 720 pixels, IPS LCD |
| Dimensions | 131.1 x 64.8 x 9.1mm, 120 grams | 137.7 x 69.6 x 10.3 mm |
| Processor | Quad-Core Exynos 3, 1.4 GHz | Quad-core Snapdragon 400, 1.2 GHz |
| RAM | 1.5 GB | 1 GB |
| Internal storage | 16 GB, + microSD (up to 64 GB) | 8 GB + microSD |
| Camera | 8 MP (back), 2.1 MP (front) | 8 MP (back), 1.3 MP (front) |
| Battery | 2,100 mAh | 2,540 mAh |
| Connectivity | GSM, LTE, Wi-Fi 802.11 a/b/g/n, Bluetooth 4.0, IR blaster, NFC, microSD, USB 2.0, A-GPS + GLONASS | GSM, LTE, Wi-Fi 802.11 b/g/n, Bluetooth 4.0, NFC, microSD, USB 2.0, A-GPS + GLONASS |
| Extras | Heart-rate monitor, water-resistant (IP67), finger scanner, Ultra Power Saving Mode | QuickCircle case compatible, laser-auto-focus |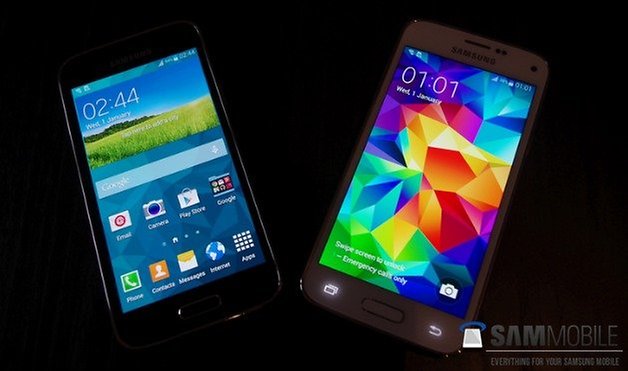 So there you have it, both devices have some OK specs and some not-so-OK specs. If all this 5.5-inch business is a bit too much for your hand size or the specs of the latest flagships are too much for your needs then you may just be in luck with one of these more modest-sized devices. The question is, are the specs good enough to make you part with the price tag that will be associated with these devices based on their flagship-esque status? Personally I think OEMs should just leave their flagship brand name alone if they aren't going to offer more than just a heart-rate monitor, finger scanner or laser auto-focus in an otherwise thoroughly mid-range device. But based on what we see above, Samsung have definitely made a better mini this time around.
What do you think about the Galaxy S5 mini and the LG G3 Beat? Which mini do you think is better?