Retro-Future: 13 Science Fiction Prophecies That Came True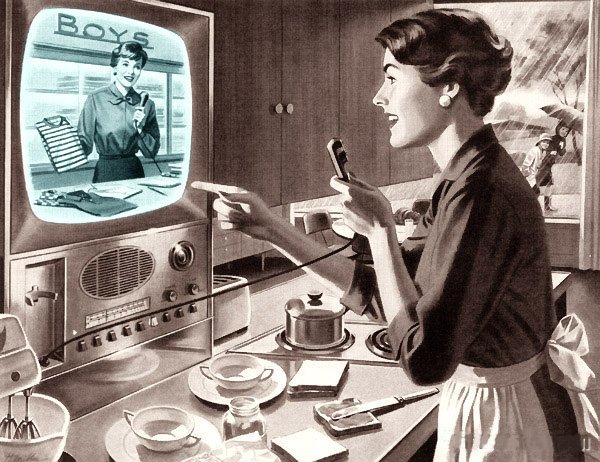 NEXTPITTV
(Picture: modmom.blogspot.com)
Ever hear of Martin Cooper? Probably not but all of us owe quite a bit to the unassuming trekkie from Chicago. While most Star Trek fans loved to watch the show and wonder what the future could be, Martin, who just happened to have a masters degree in electric engineering, decided he had had enough with the fantasy and created the worlds first mobile phone. That's right... all of the amazing smartphone technology we take for granted was inspired by the communicators that the crew of the Enterprise used ever night while saving the universe.
This go us thinking, how many other of the innovations that we now take for granted stem from a scifi writers pen? The answer might surprise you.
1898: The Internet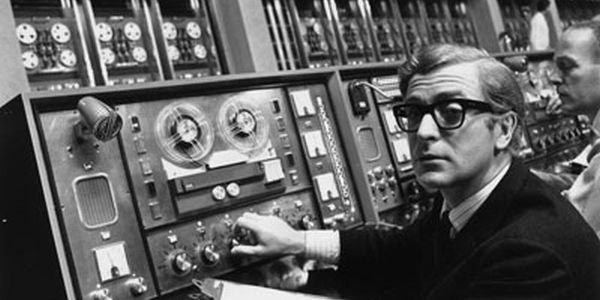 (Picture: static.ddmcdn.com)
Mark Twain was famous for never letting the facts get in the way of a good story and apparently he also didn't let the technological limitations of the day get in the way of his fantasy. In his short story "From The London Times of 1904" Twain describes a communications network that probably sounds a bit familiar to you: "The improved 'limitless-distance' telephone was presently introduced, and the daily doings of the globe made visible to everybody, and audibly discussable too, by witnesses separated by any number of leagues."
Samuel Clemons– A.K.A. Mark Twain– was truly ahead of his time. It would be another 71 years before the ARPANET, a joint project between American universities and the military and the precursor to the modern Internet, would go live.
1899: Portable Music and Media Player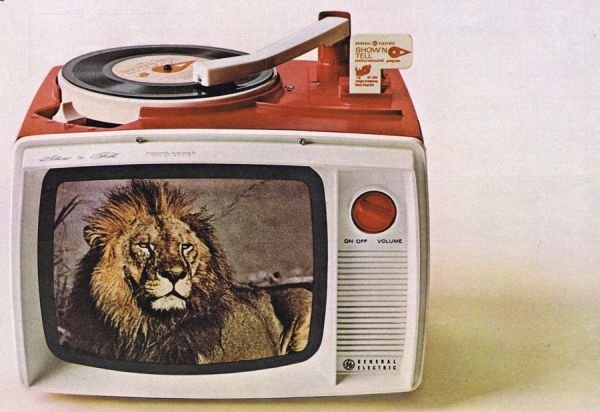 (Picture: creativepro.com)
H.G. Wells is another one of those authors, who just couldn't help but reinvent the entire world. In his 1899 book, "When the Sleeper Awakes". In the story he describes a flat rectangle with a small color display that could play back recordings of people with "small, clear voices". Sounds like a smartphone or media player if you ask me!
1900: Color Photos, Mobile Telephones and TV

Unlike many of the names on our list, you've probably never heard of John Elfreth Watkins. But despite the fact that Watkins wrote for the Ladies Home Journal, he had a keen eye for the future. In late 1900, he published a list of predictions for the coming century and at least 10 of his predictions came true.
Digital Color Photography

Watkins was convinced that pictures could be transmitted over a distance almost instantaneously. According to his article, if a war were to happen in China, the most important images could be seen less then an hour later in all the newspapers the world over displaying ever color known to nature.
Mobile Telephones

And at a time where international calls weren't yet know, Watson wrote: "Wireless telephone and telegraph circuits will span the world. A husband in the middle of the Atlantic will be able to converse with his wife sitting in her boudoir in Chicago. We will be able to telephone to China quite as readily as we now talk from New York to Brooklyn."
TV and Webcams

And even more astounding: Watkins said that people in the future will be able to view the entire world via a system where camera images are displayed on electronic screens and transmitted via wires running over thousands of miles.
1911: Video Chat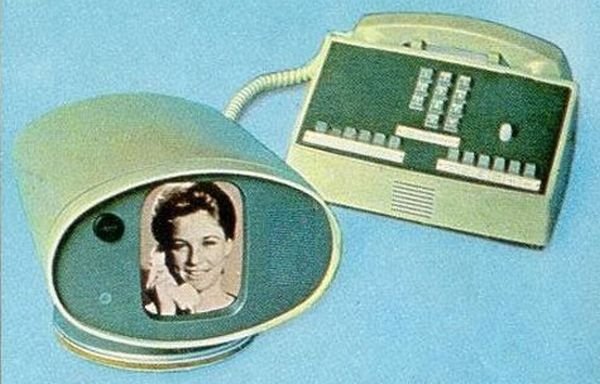 (Picture: modmom.blogspot.com)
The first videophone was introduced to the world in 1964, but long before Skype(2003) and Co. took over online communication Hugo Gernsback wrote about a similar system in his novel 'Ralph 124C 41'
"Stepping to the Telephot on the side of the wall, he pressed a group of buttons and in a few minutes the faceplate of the Telephot became luminous, revealing the face of a clean-shaven man about thirty, a pleasant but serious face. As soon as he recognized the face of Ralph in his own Telephot, he smiled and said, "Hello, Ralph." "Hello, Edward."
1945: Geosynchronous Satellites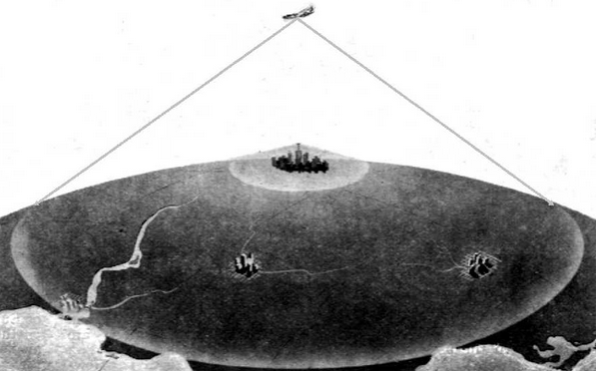 It's almost creepy how close Arthur C. Clarke was to science fact when he described our GPS and communication-relay satellites in his 1945 text, Extra-'Terrestrial Relays'. In Wireless World Magazine, Clarke said such satellites would be timed to travel with such a trajectory that they would remain motionless in respect to Earth and thus allow for wireless communication the world over.

1949: Video Surveillance Cameras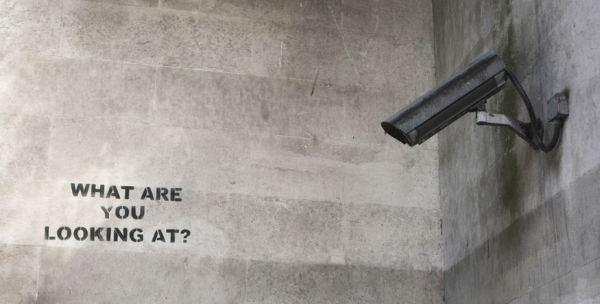 (Picture: computerarts.com.pt)
A list like this wouldn't be complete without the man who gave us Big Brother, Mr. George Orwell. In his ultimate dystopia, 1984, Mr. Orwell described a police state where the entire population was constantly under video surveillance in any and all public spaces... London anyone?
1950: In-Ear Headphones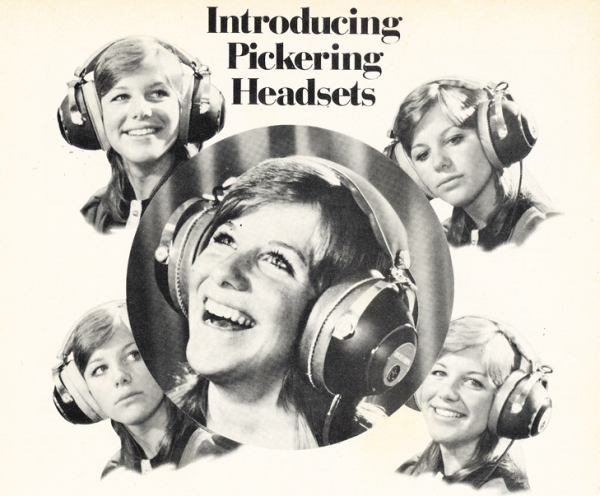 (Picture: eel2reeltexas.com)

When Ray Bradbury wrote his seminal novel 'Fahrenheit 451', headphones were still a bulky, large affair. But Bradbury was confident that science could do it better: "And in her ears the little seashells, the thimble radios tamped tight, and an electronic ocean of sound, of music and talk and music and talk coming in, coming in on the shore of her unsleeping mind. "
1951: Pocket Calculators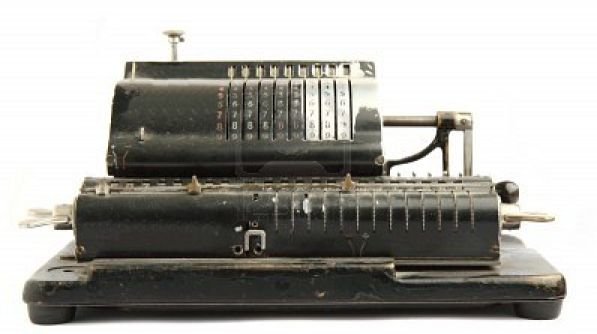 (Picture: 123rf.com)
Mr. "Three Laws of Robotics" himself, Isaac Asimov was the first to predict a pocket sized computer in the first of his "Foundation" novels in 1951. The idea at the time was almost unthinkable as computers in the era of slide rules often took up room upon room of space. But Mr. Asimov knew which way the wind was blowing.
1961: Screen Saver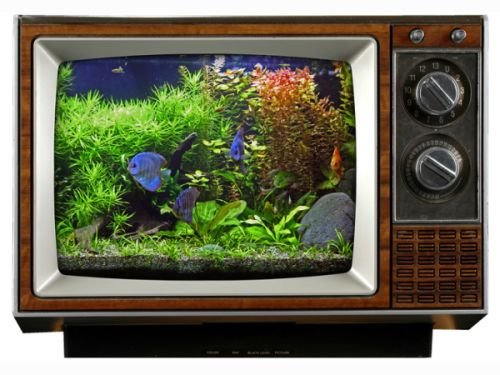 (Picture: computerbild.de)

Credit for the first fish tank screen saver goes to Robert Heinlein in 'Stranger in a Strange Land', which featured an electronic screen that masqueraded as a fish tank.
1961: E-Books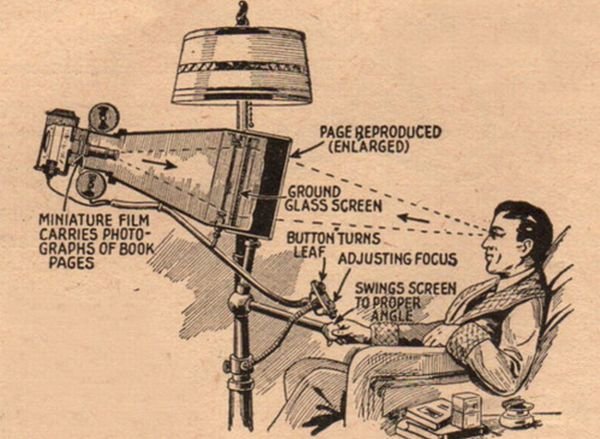 Also from 1961, Stanislav Lem's first description of eBooks in his novel Transfer–A.K.A. Return from the Stars"– where devitalized books can be read on a device featuring a touch screen. But the idea had also been hinted at in Jules Verne's 1863 novel "Paris in the 20th Century".
1968: Tablet PCs and Online Newspapers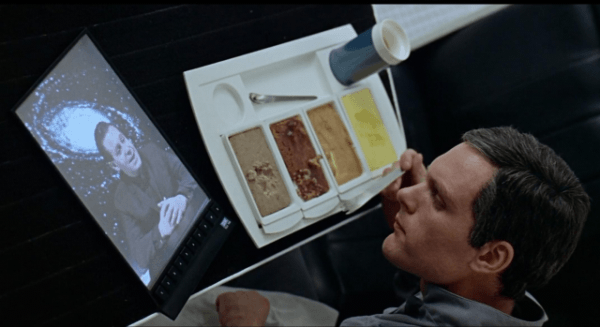 (Screenshot: 2001: A Space Odyssey

Arthur C. Clarke, one of the shinning stars of the Golden Age of Science Fiction was also referenced in the Great Patent War between Apple and Samsung. Even though Apple claims, that they invented the idea of the tablet PC, Clarke described on in his book "2001: A Space Odyssey"
"When he tired of official reports and memoranda and minutes, he would plug in his foolscap-size newspad into the ship's information circuit and scan the latest reports from Earth"
He even predicted the creation of online newspapers and blogs like AndroidPIT:

" In a few milliseconds he could see the headlines of any newspaper he pleased… The text was updated automatically on every hour; even if one read only the English versions, one could spend an entire lifetime doing nothing but absorbing the ever-changing flow of information from the news satellites."

So, that's it for our list of scifi predictions that came true. I wonder which of our current authors will go down in history as the one who predicted the next, big revolution.