Flappy Bird developer says he's taking the game down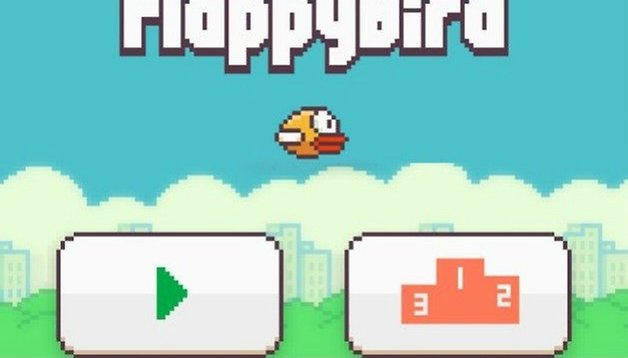 Dong Nguyen, the developer and creator of the unlikely hit iOS and Android game, Flappy Bird, has announced that he will pull the game on Sunday, February 9th. Without much explanation as to the reasons behind the sudden demise of the popular game, Nguyen was quoted as saying that he "cannot take it anymore."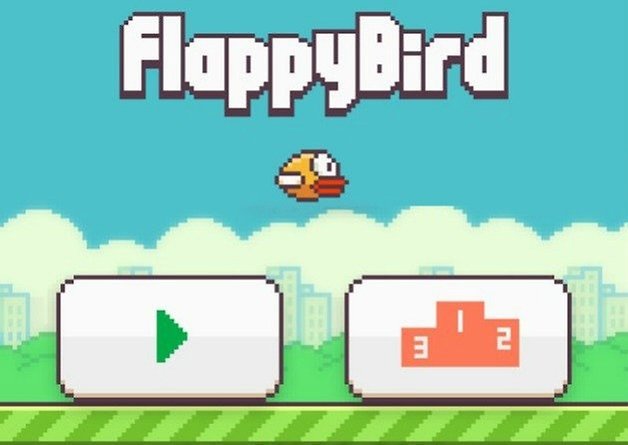 Days ago, the developer also wrote on Twitter that he was not handling the pressure that came with the unprecedented fame that came with developing a hit game. In one of his messages, he begged press and users to leave him alone and that the press was making something big out of nothing over Flappy Bird.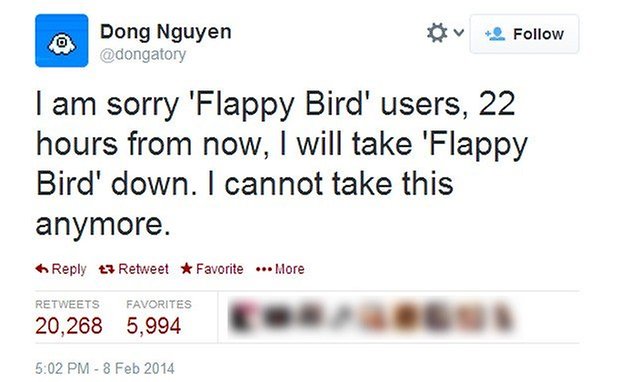 When asked by followers whether he would be willing to sell the game, he replied that he wouldn't consider that. Even though the game draws many "inspiration" from the Mario Brothers universe, including textures and art, he also stated that the decision to remove the game had no relation to any legal issues arising from the game. Nguyen pledged at the same time to continue to develop other games for his current company, .GEARS.
If you already have Flappy Birds installed, you shouldn't have any issues and the game should function normally. But starting Sunday, the game is supposedly going to be removed from all app stores. If you're looking to grab the Flappy Bird game, grab it below before it is gone forever.