Fairphone 3 review: the smartphone for a clear conscience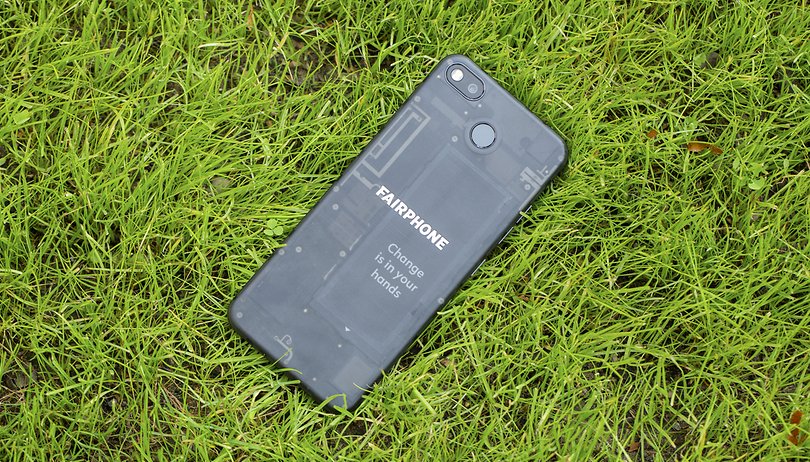 Fairphone presents a new smartphone that aims to attract fans virtue of sustainability. In fact, there are some arguments in favor of the smartphone, but there are other arguments against it. We tried the phone for a couple to weeks to see how it performs in everyday life.
Good
Modular design

Sustainable approach

Fast software
Bad
No IP68 certification

Aged hardware considering the price

Old-fashioned design
Fairphone 3 release date and price
The Fairphone 3 is available now for €450 in Europe ($500/£400), which makes it a bit cheaper than its predecessor. As usual, you can order it directly from the manufacturer's online shop. Here you can also find spare parts. In the UK, you can get the Fairphone 3 from Sky Mobile, as part of Sky's public commitment to creating a plastic-free future. Prices at Sky Mobile start at £21 a month, including the Roll service which allows you to spend unused data on Sky's streaming apps.
Clunky, but sustainable
When unpacking the Fairphone 3, you first notice the lovingly designed packaging, which contains the smartphone, a short manual and a screwdriver. A power adapter and USB cable are missing. You either already have them, according to the manufacturer's theory, or you just have to buy them separately.
The next thing you notice is that the device is quite bulky compared to today's smartphones. Although it is not excessively heavy in the hand at 189 grams, it is almost 10 millimeters thick. If you then pick up a reasonably up-to-date, thin smartphone again, you have the feeling that something is wrong here. This is of course due to the modular design of the smartphone. The transparent design made of recycled plastic looks nice, but cannot keep up with current trends such as curved glass surfaces. But it doesn't have to, because the focus here is on practicality and reparability.
The 5.65-inch display, protected by Gorilla Glass 5, is in 18:9 format and has quite wide top and bottom bezels. It looks a bit old-fashioned. At the top is an 8-megapixel selfie camera. On the back, there is a main 12-megapixel camera that can also record videos at 4K and 30 fps. But nobody is buying the Fairphone because of its top-end technical specs and the latest hardware.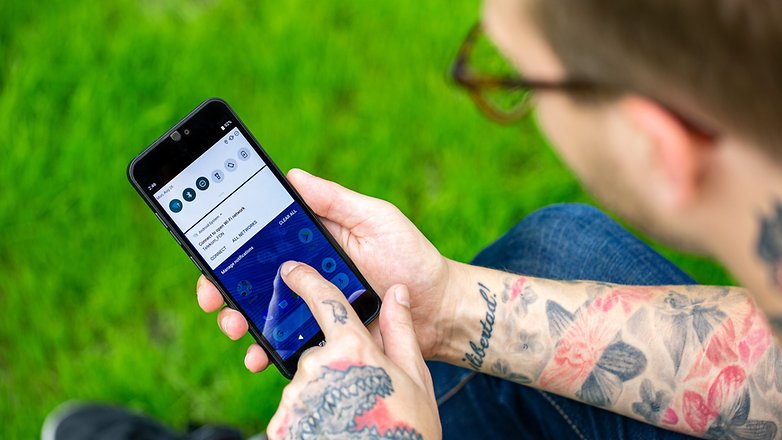 Fairphone 3 display
The display of the Fairphone shows clear colors and is bright enough. It's an IPS display so, of course, it can't compete with an OLED display. On the other hand, a broken display can be replaced more cheaply and this is an ulterior motive for the Fairphone. The large bezels at the top and bottom are annoying, but even here you have to remember that slick design is not the primary goal of this smartphone.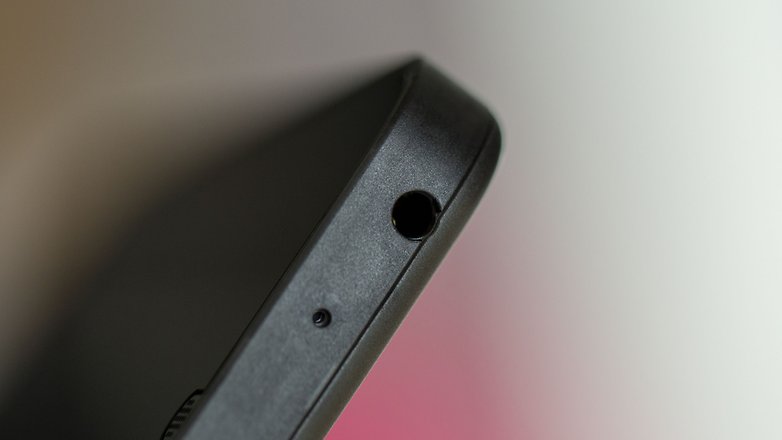 Easy to self-repair
The crux of this smartphone is sustainability. Gold, tungsten, tin and cobalt have a transparent origin. Fairphone avoids obtaining them from conflict-ridden regions and questionable mines. The smartphone is built to last as long as possible, but then should also be disposed of properly. And it's easy to get inside the thing. Unfortunately, this step is also necessary to insert the dual SIM cards or a memory card. All of this is under the battery, just like before. In the case of the memory card, this is quite impractical.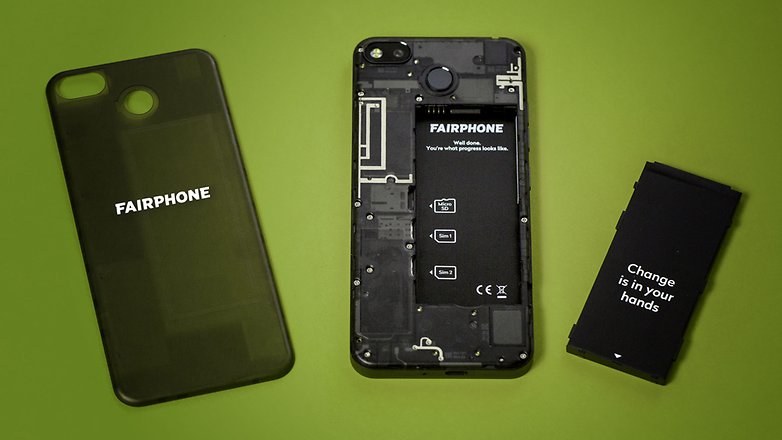 On the other hand: yes, the 3,060 mAh battery can be removed! Something that has been hard to find on smartphones for years. It is therefore sufficient to reorder a rechargeable battery in case of an emergency, instead of having to have it replaced at a high price or even resorting to buying a new smartphone. That's not where it ends. The camera module and all other components can also be unscrewed and replaced individually. We will try out how well this works when we get stuck into our full review. With the Fairphone 3, this means that you could buy a better camera. That's great. You can essentially upgrade the phone yourself. By the way, the fact that there is still a headphone jack fits in with this idea, because old headphones with a 3.5mm plug can still be used.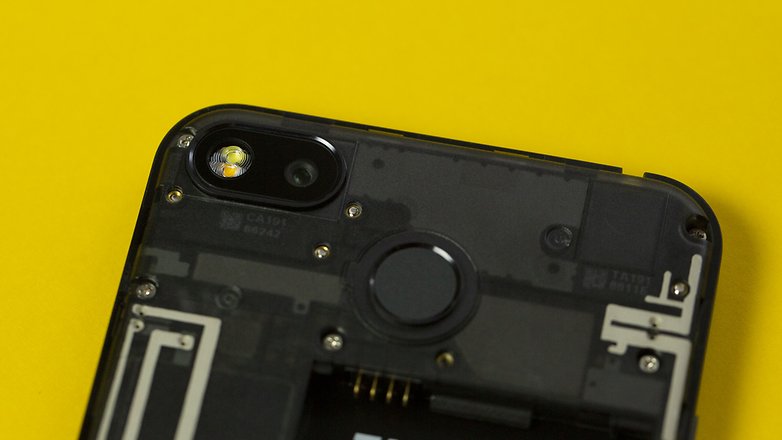 Fairphone's SoC is the Snapdragon 632 from Qualcomm, a processor with eight cores and a clock frequency of 2.2 GHz. It certainly does not do miracles, but should be perfectly sufficient for normal everyday life. In addition, there are the graphics CPU Adreno 506 and 4 GB of RAM. The internal storage is 64 GB. If this is not enough for you, you can expand it by up to another 200 GB via microSD. Fairphone has finally switched to USB-C and supports QuickCharge 3.0. According to the manufacturer, the battery should last for 20 hours of normal usage. NFC is also available, so you can use Google Pay.
Pure Android software
The software runs smoothly. This is mainly due to the fact that a pure Android 9 Pie is installed here. Only a few Google services are found on the phone when you first boot it up. No bloatware, no unwanted apps. This is not only extremely pleasing, but also helps not slow down the smartphone, of course. Even if the current flagship Snapdragon isn't installed here, the Fairphone 3 runs extremely smoothly. There are no delays, and no jerking. However, you shouldn't install complex games on this. When it comes to 3D and the like, the Fairphone is slow, which is also evident in the benchmarks. Everyday apps run smoothly.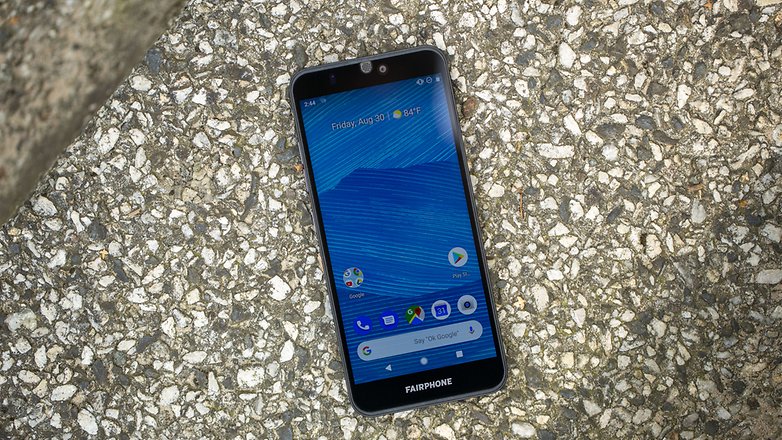 Enough power for everyday life
Fairphone's SoC is the Snapdragon 632 from Qualcomm, a processor with eight cores and a clock frequency of 2.2 GHz. In addition, there is the graphics CPU Adreno 506 and 4GB of RAM. The internal memory is 64GB. If that's not enough, you can add another 200GB. The system doesn't work miracles. This smartphone is not intended for gamers and they won't be happy with it either. It's just a pity that the Fairphone 3 is priced in the upper-middle class, but in terms of performance, it's rather at the lower end. Standard apps should still run on it for a few years without any problems. But if you still want to use a more performance-hungry app from time to time, you should ask yourself whether the Fairphone 3 will be able to keep up with it in two or three years.
Fairphone 3 Benchmark Results
| | Fairphone 3 | Samsung Galaxy S10 | Redmi 7A |
| --- | --- | --- | --- |
| 3D Mark Sling Shot Extreme ES 3.1 | 511 | 4.299 | 446 |
| 3D Mark Sling Shot Vulkan | 543 | 4.197 | 496 |
| 3D Mark Sling Shot ES 3.0 | 920 | 4.381 | 828 |
| 3D Mark Ice Storm Unlimited ES 2.0 | 8.837 | 54.749 | 13.156 |
| Geekbench 4 (Single / Multi) | 1.275 / 4.931 | 4.406 / 9.998 | - |
| PassMark Memory | 10.378 | 19.720 | 6.574 |
Fairphone 3 audio
Cabled headphone fans can be happy that they can traditionally connect them here. The sound is good when making phone calls. But you shouldn't use the Fairphone as a boombox. The mono speaker is quiet, even at full volume and sounds tinny. It is therefore advisable to listen to music via headphones.
Fine, but there's a lot better way to go
There is a single camera that uses the Sony IMX363. This is the same sensor as in Pixel 3a. While the camera delivers better results than the Fairphone 2, this is more of a snapshot camera. The camera app also offers a manual mode. Unfortunately, there is also a significant shutter delay, which makes the snapshots more difficult.
At the Fairphone launch, we talked about software optimizations for the camera, but there were no further details. For example, there is facial recognition, but the software clearly doesn't focus the images as a Pixel or a P30 Pro does. So the Fairphone takes 3 acceptable photos, but you have to be prepared for the loss of detail and should not expect a night shot camera. On the other hand, it can't be ruled out that Fairphone will add a software update. Of course, there is also a mode for taking portraits and panoramas. In bad lighting conditions, you also have to be prepared for focus problems, as the focus field often jumps back and forth here. All in all, the photos are decent, but in this price range, there are far better devices when it comes to cameras.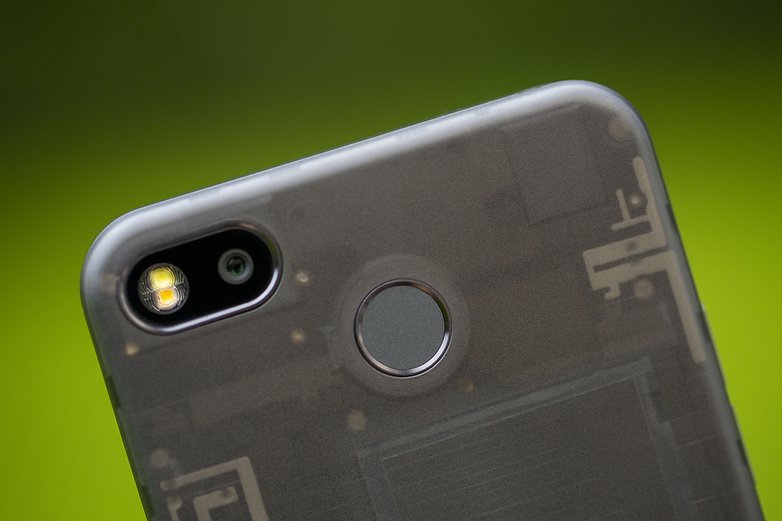 Fairphone 3 battery
The Fairphone 3 comes with a 3,060 mAh battery, which is charged via USB-C and QuickCharge 3.0. The battery has an adequate size for the smartphone, because as mentioned above, it feels more comfortable with apps for everyday use anyway. And it can easily last a day, or two days with little use.
Unfortunately, there were difficulties with different power supplies during my test. The charger of the Huawei P20 Pro, for example, didn't bring any power into the Fairphone at all, the same problem occurred with a universal USB charger. With another power supply, the Fairphone only charged slowly. This is also a painful affair at 3,060 mAh. You must also do without wireless charging.
Fairphone 3 technical specifications
A great concept with moderate hardware
The Fairphone 3 is not a smartphone for users who want the fastest processor or the latest technology. Of course, the Fairphone would have been better if it offered a slightly better processor. It remains to be seen how it will perform in five years' time, but this does not really inspire confidence. Too bad, because the Fairphone 3 is designed for this longevity. And ultimately that's a good idea. If you're not looking for super chic design, you should take a look at the Fairphone. Because at the moment it is powerful enough. It doesn't offer a great camera, but one that can be changed later. So if you value sustainability and would like to reserve the option of simply repairing your smartphone yourself, this is the place for you.