How to factory reset the Galaxy Note 3 for better performance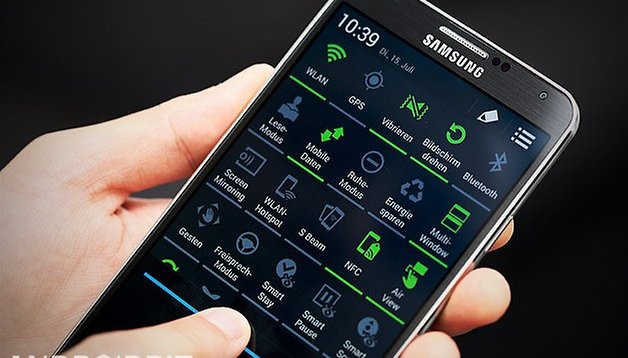 There are lots of tips and tweaks you can use to squeeze a little extra performance from your phone, but sometimes it makes more sense to take drastic action. If your Galaxy Note 3 is running a little sluggishly, or a recent update has caused some bugs, a Galaxy Note 3 hard reset might be just the ticket. Here's how to factory reset the Galaxy Note 3 for better performance.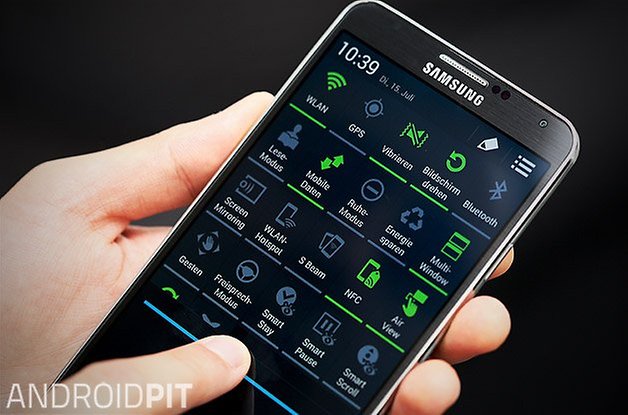 Handsets slow down over time -- this is all but impossible to avoid -- and the Galaxy Note 3 is no different. By far the quickest and easiest way to get your phone running smoothly against is to simply start from scratch; this is where a factory reset can help.
Performing a reset means wiping everything stored on your phone: apps, files, settings... everything. Anything you have stored on a microSD card will be safe, but you should backup anything you have on your phone's storage that you do not want to lose. You can follow our guide to backup everything on the Galaxy S4. Different phone, but same process.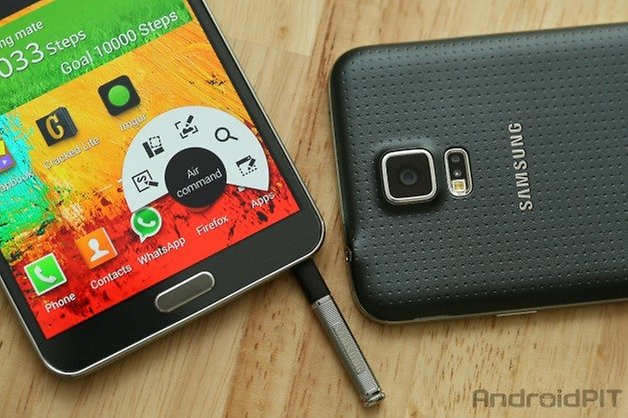 How to factory reset the Note 3: settings option
Performing a factory reset of the Note 3 is a very simple process (assuming your phone is working normally - if not, use the hardware buttons method below).
1. Start by opening up Settings and then move to the General section.
2. Under the Accounts and backup heading, tap Backup and Reset.
3. At the bottom of the screen beneath the Personal data heading, tap Factory Data Reset.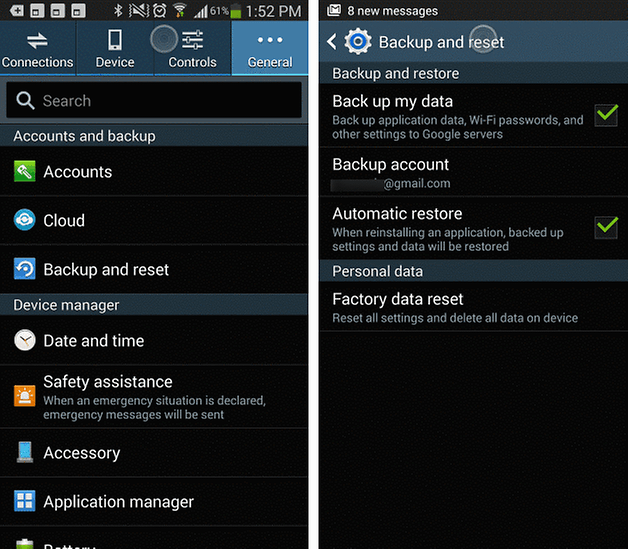 4. Tap the Reset device button followed by Erase everything and wait for a moment while all of your data is removed.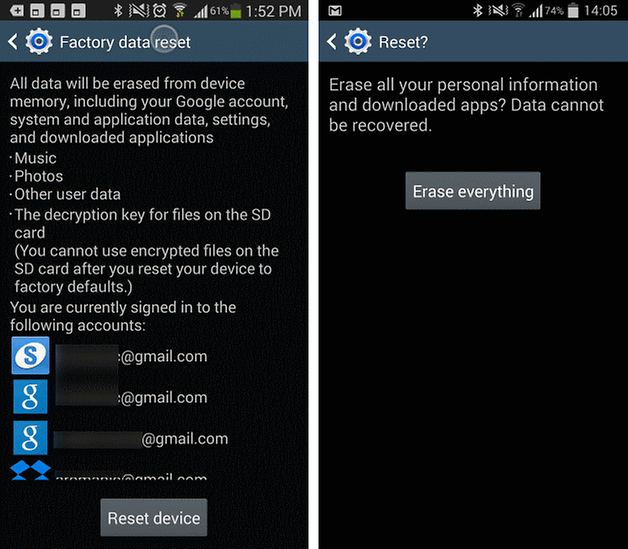 5. Your Galaxy Note 3 will be restored to its original state complete with its original settings. All you need to do is add your Google account and get back to using your phone and if you did a full backup you can also restore everything that was on your phone before the rest, except the slowness and bugs.
How to hard reset the Galaxy Note 3: hardware buttons
1. Turn off your Galaxy Note 3.
2. Press and hold Power, Volume Up and the Home button until you see ''Recovery Booting'' in blue at the top of your screen. Release the buttons.
3. You'll now be in Recovery Mode. Use the volume buttons to scroll up and down and Power button to confirm. It's not a bad idea to first wipe the cache partition but it is not essential.
4. Scroll down to ''Wipe Data/Factory Reset'' and press Power to confirm.
5. Scroll down to ''Yes'' and press Power to confirm.
6. You'll see a notification in yellow at the bottom of the screen to confirm the reset has been completed. Scroll to ''Reboot System Now'' and hit Power to confirm.
7. Your Galaxy Note 3 will now reboot. Once it has rebooted, you can restore your apps and data.
Do you perform regular maintenance of your phone, or do you prefer to have a big spring clean with a factory reset every now and then?