Four e-bikes for every purpose: More discounts from DYU!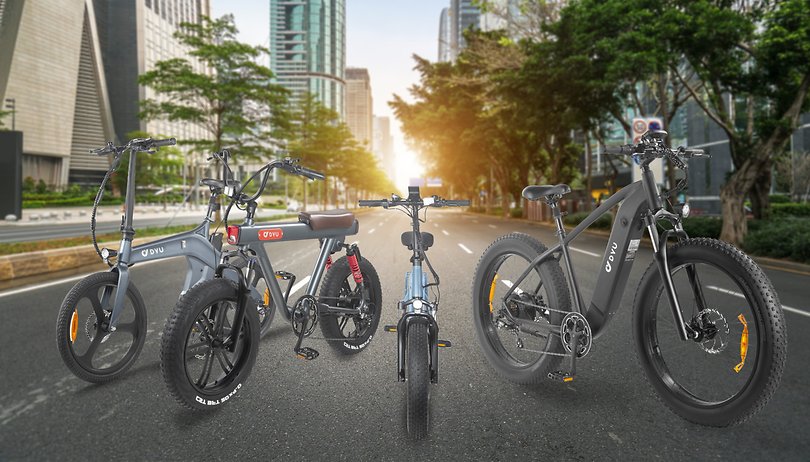 Do you want to purchase a new e-bike for the summer and save a lot of money in the process? Manufacturer DYU from China offers you four e-bikes for all situations at a lower price. Until March 6th, customers can take advantage of an automatic discount of $200 off on the T1, FF500, V8, and King750 models.
Spring is a great time to buy new bikes, e-scooters, or e-bikes. Before the first rays of sunshine hit the streets and make everyone want to buy new bicycles, you can benefit from these discounts and low prices before the season begins. With these attractive offers from DYU, you can now secure up to $200 discount on four of the following e-bikes. We have summarized all discounts including the discount codes for you below.
Which DYU model suits you?
DYU King750
You can secure the biggest discount when you buy the DYU King750. The fat-tire bike is equipped with 26-inch tires, offers a powerful electric motor of 750 watts, and has two hydraulic disc brakes. Despite the high-power consumption, electric assistance is said to be guaranteed for up to 129 kilometers. Do check with your local regulations on whether you need to have insurance to ride the King750 around due to its powerful motor.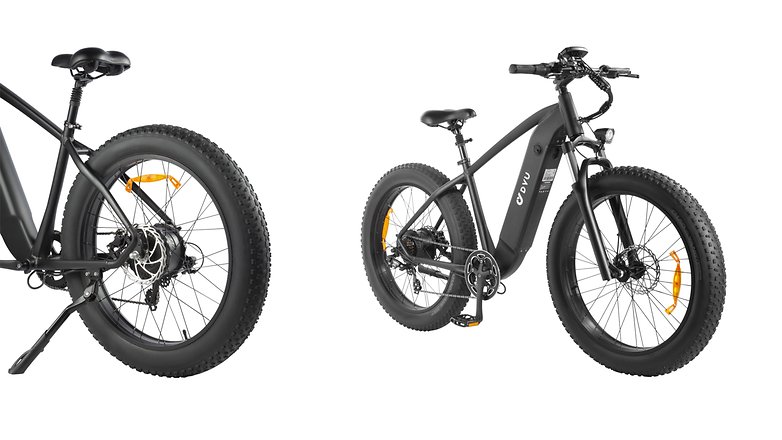 If you use the King750 exclusively on off-road routes, this is of course unnecessary. In off-road mode, you also benefit from a suspension on the fork and can easily overcome inclines thanks to a torque of 75 nanometers. The King750 drops from $1,799 to $1,599 as part of the discount promotion and is suitable for off-road enthusiasts as well as particularly adventurous buyers.
DYU V8
As an alternative to the King750, DYU offers the V8. Thanks to its 20-inch tires, however, the V8 is much more portable and thus easier to transport in the car or on the train. Despite the smaller dimensions, ride comfort is assured thanks to two suspensions on the fork and rear tire. As with the King750, DYU has equipped the outdoor bike with a powerful 750-watt electric motor. But please do bear in mind that this is a outdoor bike and not a off-road model.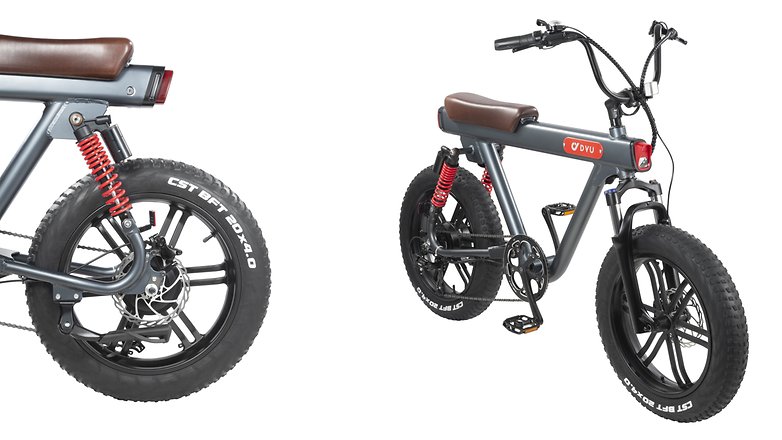 Due to a smaller battery, the range is a bit shorter at 83 kilometers. However, you can check how long the DYU V8 will last on an LCD panel on the handlebars. If you buy two models at once, you get a discount of $200, purchasing a single V8 will set you back by $1,499.
DYU T1
If you were to ride your e-bike exclusively around the city or on country roads, the T1 is the ideal vehicle for "last mile" connectivity. The foldable e-bike is compact enough to fit in the trunk of your car. At the same time, the ride comfort is high thanks to the torque sensor and suspension in the saddle. The motor power of 250 watts is rather limited compared to off-road bikes, but you don't have to register the bike as a road legal mode of transportation.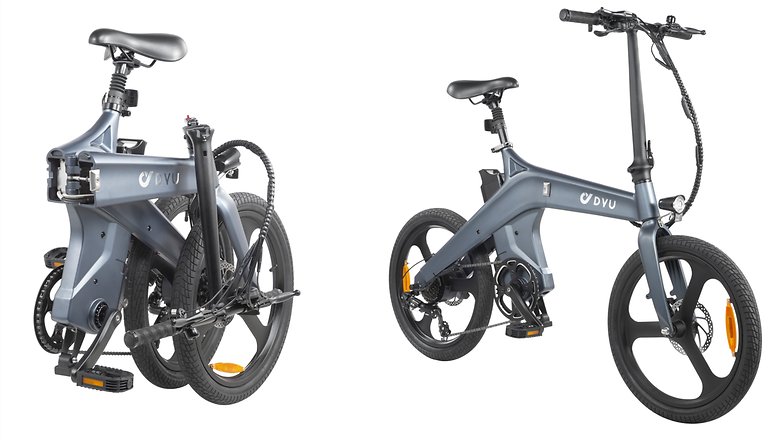 A magnesium alloy frame ensures a portable weight of 22.5 kilograms. You can also remove the lithium-ion battery in just a few easy steps which makes it easier to transport. As with the V8, you can secure a $200 discount, thereby lowering the price from $1,099 each to $899 a pop.
DYU FF550
Here is yet another foldable bicycle and for use in city traffic conditions: The FF550 has a maximum operating range of 70 kilometers on a full charge. Here, you will benefit from a particularly powerful motor that operates at 500 watts. Together with a top speed of 32 km/h, you will most likely have to register the DYU FF550 as a road legal mode of transportation, but do check with your local transport authorities for the nitty-gritty.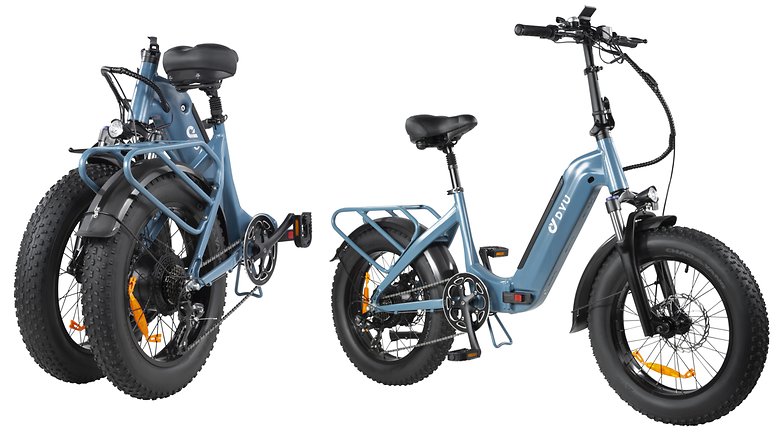 Alternatively, you can also use it as a fat bike with its thick 20-inch tires. Shock absorbers on the saddle and front fork absorb shocks. Similar to previous instances, this model also qualifies for an instant discount of $200.
The $200 discount is available until March 6, 2023, and the entire store is offering an automatic discount of $200 off on purchases of $2000 (cars only) during this period. Shipment is made from warehouses in Birmingham, UK, or from Poland. DYU stated that a minimum of two days and a maximum of seven days are required for shipping from the UK where delivery times are concerned based on its homepage.
You can access the DYU Spring Launch Page to view all of the latest product promotions from DYU.