Get the latest Google app APKs here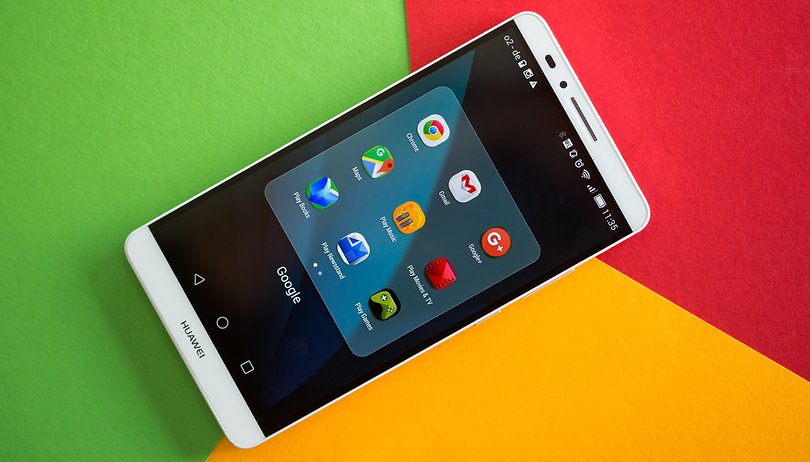 Google apps are like old friends. They may have their flaws, but we rely on them nonetheless. Google is forever updating its apps, but it might take a while before you are able to download the latest version on your device. That's why we're here to help you skip the queue, with a complete list of download links for all the latest Google app versions.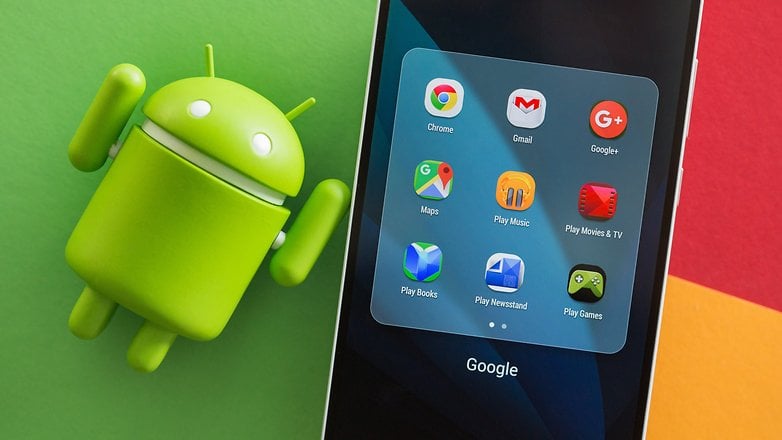 Note: To install APKs you need to have enabled Unknown Sources in your device's security settings. If you need help, read our what is an APK and how do I install them article.
You can install an APK from scratch (even if you don't have the app already on your phone) or you can use it like an update for an existing app. We've provided the APK links below as well as the install buttons for the Google Play Store version (the APK is always the latest version, though).
Google Play Services 8.4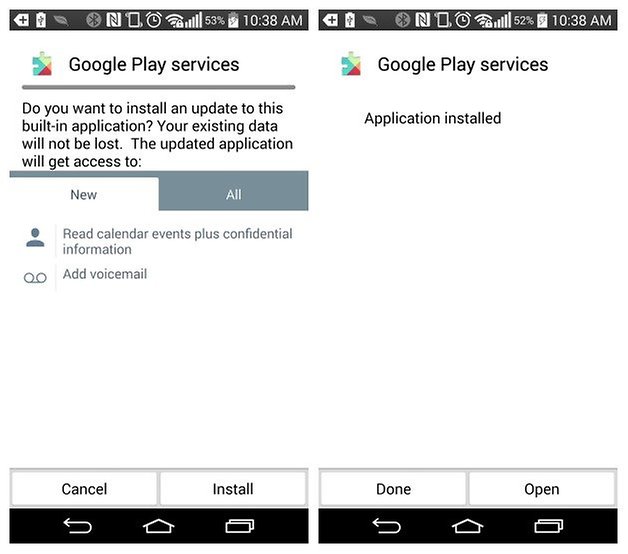 Google Play Services, the one app to rule them all, is the brain behind everything that the Play Store does with the apps on your phone: syncing, updating, notifications, everything.
It is the absolute core of every single Android device, so keeping it up to date is the best thing you can do for your smartphone or tablet. We have dedicated an entire article to this apps updates, which you can read at the link below.
Google Play Music 6.1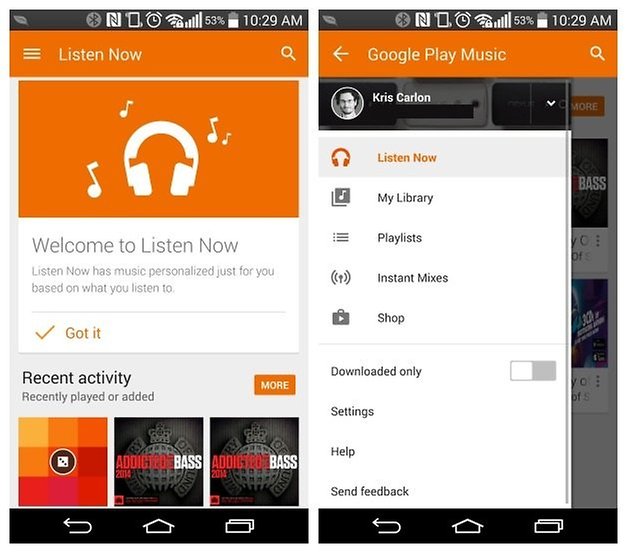 Google Play Music's latest update makes it easier for you to "give the gift of a Play Music subscription". What's more, it has included a new 'sound search' feature for subscribers, which helps you find the artist that's currently playing if you hear a song you like.
Google Chrome 46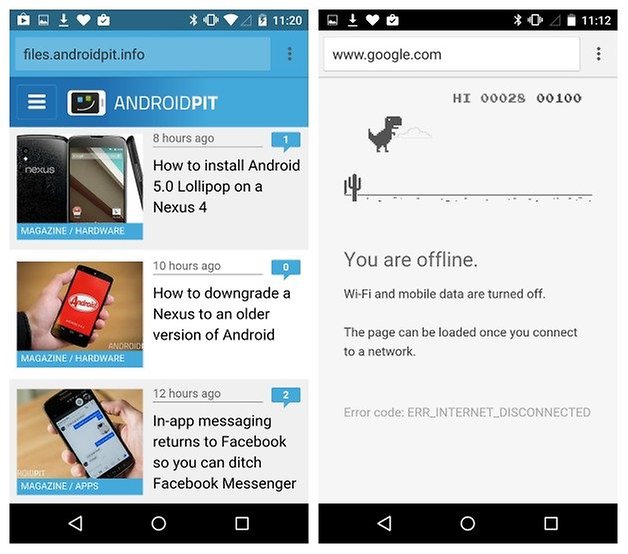 Optimized image loading is the name of the latest Chrome update, while Chrome beta is now at version 47 and adds an interesting new customizable splash screen. Head to our dedicated Chrome update for Android article for more on those.
Google Keep 3.2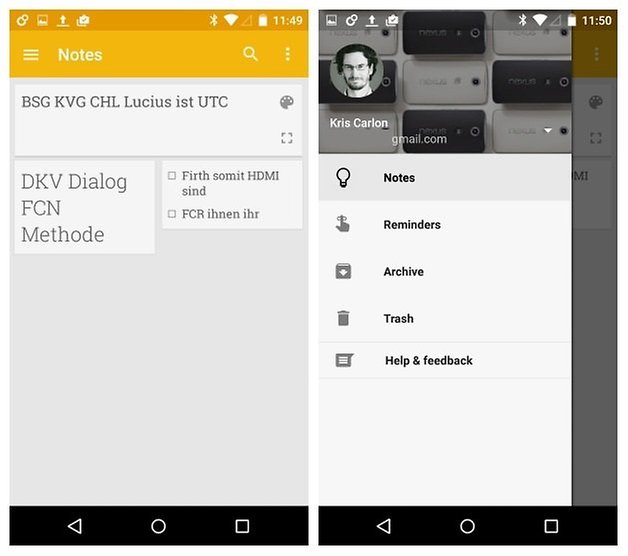 Google Keep is keep-ing it real with some slight bug fixes and performance improvements. Google Keep hasn't changed much since it received Material Design in version 3.0. Still, we'll keep you informed if anything major happens to it.
Google Messenger 1.6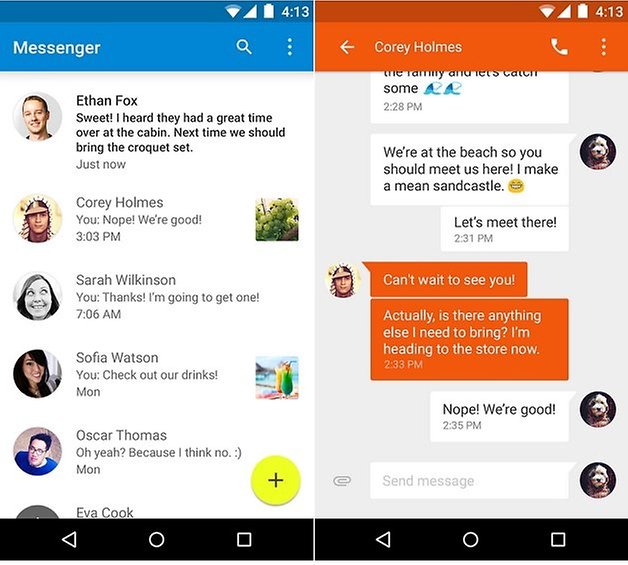 Google Messenger 1.6 introduces bug fixes and performance improvements, something which is sure to please Nexus 6P owners, who have been having problems with the app in v1.5.
Android Wear 1.4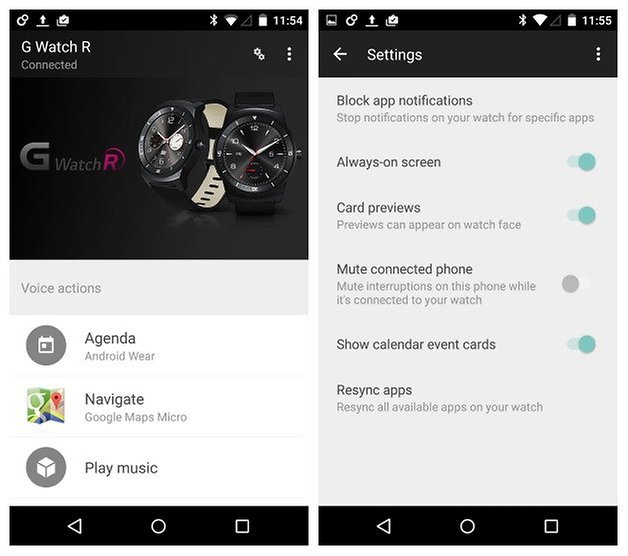 Android Wear 1.4 landed in November but was met with disappointment. Google removed the battery stats page and the disconnect toggle (for some users) and the app's Play Store reviews took a nosedive as a result. What's more, connectivity issues seemed to become more prevalent after the update.
You can grab the latest Android Wear APK if you wish, or you can also roll back to version 1.3 via the link below.
Google Keyboard 4.1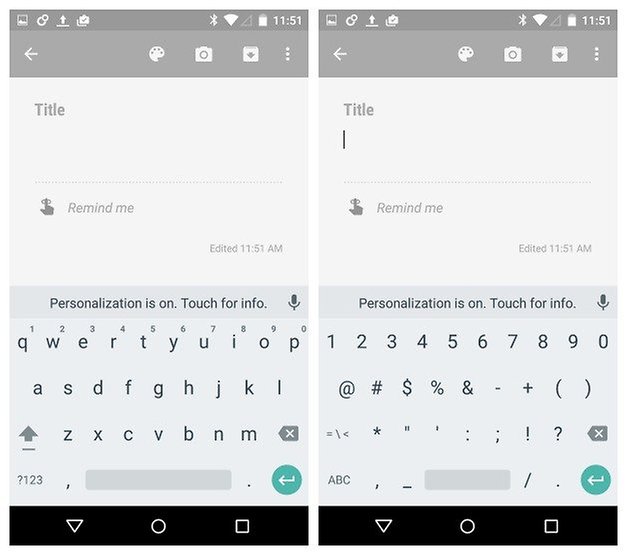 Google Keyboard version 4.1 arrived way back in June, but since then a number of updates have been pushed out. The last of these was in October, but with no release notes to go on, we presume it was only for minor bug fixes.
Google Maps 9.18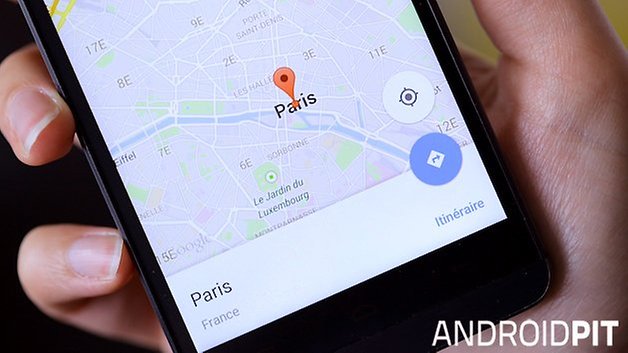 Google Maps recently received an overhaul to its offline functionality, and it really was for the best. Saving maps for offline usage is now far more intuitive and even includes Google's excellent navigation features. Read more about it at our Google Maps update page and download the APK below.
Google Camera 3.1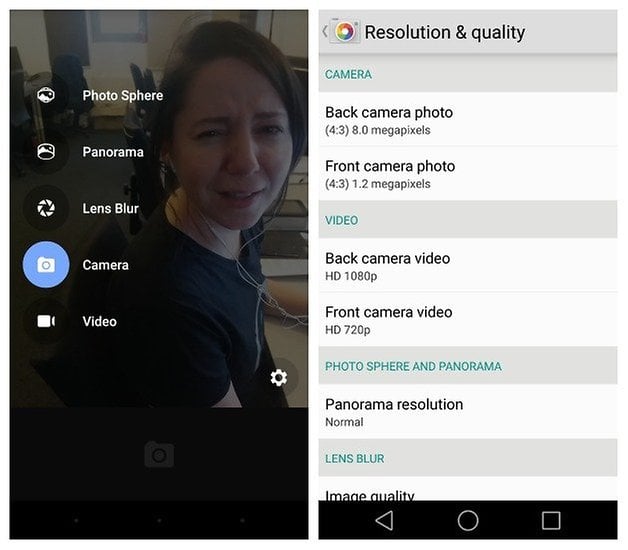 Google Camera 3.1 introduces a whole new user-interface and an auto HDR+ mode for supported devices. In addition, tapping on the screen when recording a video will now focus on that area, rather than taking a photo.
Gmail 5.9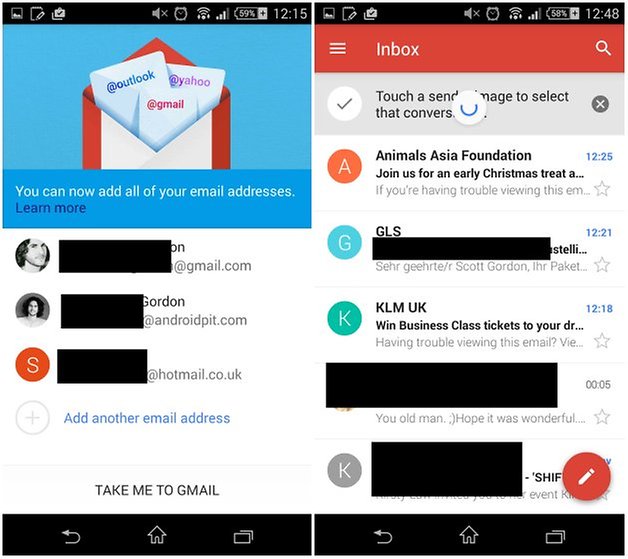 Gmail receives incremental updates more frequently than most of the Google apps on our list but it hasn't received any major new features or functionality in the last few months. Still, for the most stable version, hit the link below.
Google Calendar 5.3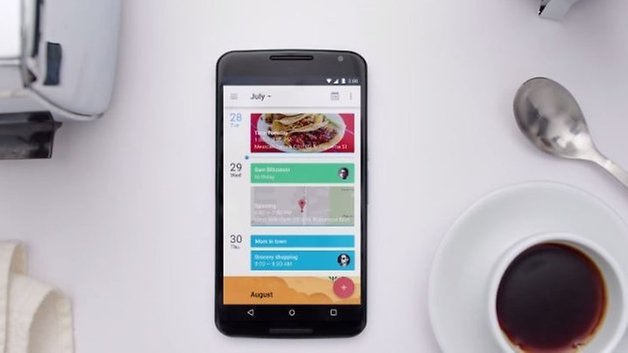 Google Calendar 5.3 brings with it the ability to add and edit reminders, which is a feature that really should have been there a long time ago. These reminders can be created in apps such as Inbox and Google Now and will be synced with your Google Calendar. Nice.
Inbox 1.16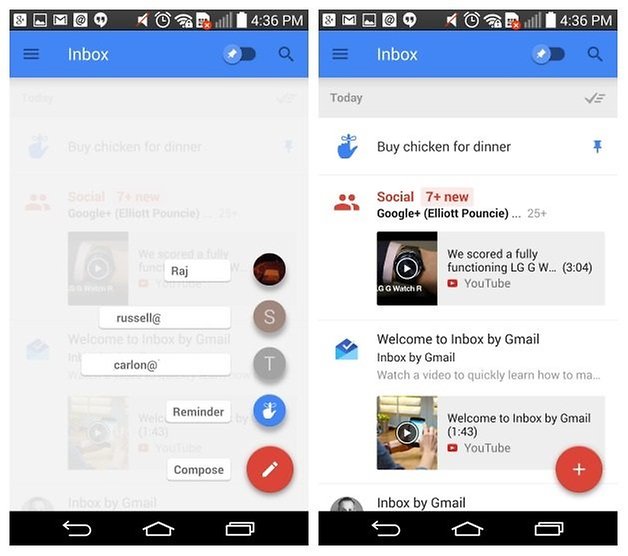 Inbox has received monthly updates since it was first released and the latest major function to be added is Smart Reply. Inbox now suggests up to three template responses to an email, to save you the time of typing out your own.
How are you liking the latest Google apps? What app do you want to see Material (re)Designed next? Let us know in the comments.