Does the US Tech Sector have a Gender Diversity Problem?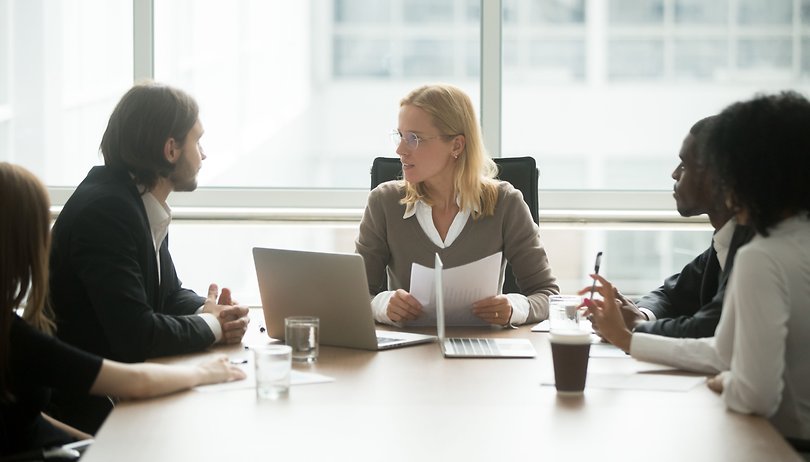 "Girls and women are systematically tracked away from science and math throughout their education, limiting their access, preparation and opportunities to go into these fields as adults," the report also states.
That early imbalance has a knock-on effect, meaning that it isn't so surprising then, that when it comes to the workforce, there are far fewer women than men in the technology sector. AAUW found that women make up only 28% of the workforce in science, technology, engineering and math (STEM), and men still hugely outnumber women majoring in most STEM fields in college.
Other systemic factors limit women too. LeanIn.org and McKinsey have identified the "broken rung", a workplace issue whereby fewer women rise through the ranks. A study of 590 companies found that women in entry-level positions were less likely to be promoted to the first level of managerial positions, creating a cascade where upper levels of management invariably have fewer women too.
In tech, there are far fewer women founders: they represented only 14% of solo startups in 2021, and received just 2% of venture capital (VC) funds in 2022.
Additionally, the gender pay gap persists, with new figures from Pew Research Center indicating that in 2022, American women typically earned 82 cents for every dollar earned by men––roughly the same as 2002. According to AAUW, gender gaps are particularly high in high growth areas such as computer science and engineering––which also pay high wages.
Women with children are penalized too: Pew's research found that parenthood impacts female careers far more than it does those of men. For fathers aged 35-44, 94% are active in the workforce, compared with 75% of mothers.
And, unsurprisingly, all of these figures are worse again for women of color, LGBTQ+ women, and those with disabilities. Diversity is hugely important in the workplace not just because it is the right thing to do, but it also delivers huge business benefits. Research has found that diversifying teams can boost productivity by 35% and Harvard Business School found that on average, companies that improve their share of female partners by 10% also increase revenues by 10%.
If you feel your current employer could do more to close gender gaps, it may be time to look for a job in a company that is already making progress. Research thousands of jobs and companies on the NextPit Job Board, or discover three open roles below.
Workday Payroll /Time Tracking Education & Government Lead, Accenture, Los Angeles
Enterprise data-reporting software Workday is critical for Accenture, and as Workday Payroll /Time Tracking Education & Government Lead, you will help HR and finance leaders define and execute strategies. You'll lead or support the payroll workstream on a Workday implementation project and support the creation of work plans for large complex global engagements, owning risk, budget, resources, and client relationships. To apply, you'll need existing and up-to-date Workday Payroll Partner Certification, or two years' of consulting experience, preferably with a large consulting firm. You'll also need two years' of Workday Payroll Implementations with one year in a leadership role. Get the full job description here.
Java RESTFul API Developer, Senior, Fiserv, Omaha
Fiserv is a global leader in fintech and payments, and has a 100% score on Bloomberg's Gender-Equity Index. The Java RESTFul API Developer will deliver resilient and high-volume technology solutions built in Java/J2EE, build RESTful API's including JSON over HTTPS, and use knowledge of coding techniques to contribute to the reliability, maintainability, readability, simplicity, performance, and testability of software. You'll need recent experience working with Java/Spring Frameworks, Spring Boot and a minimum five years' hands-on software development experience. Apply for this role here.
Sr Staff Cyber Security Researcher - Separation, GE Aviation, Cincinnati
The Sr Staff Cyber Security Researcher will leverage deep technology, process, and domain expertise to create future state strategy and plan projects focused on cybersecurity capabilities in threat identification and response. You will partner with GE Aerospace cyber intel analysts and incident responders to define and implement a detection engineering pipeline for the deployment of new signatures to identify and alert on potentially suspicious or malicious behavior. You'll need a Bachelor's degree, with a minimum of six years of professional experience to apply. Get more information here.
For more opportunities across tech, visit the NextPit Job Board today. This article was written by Kirstie McDermott.