Deus Ex GO review: a strong continuation of the GO series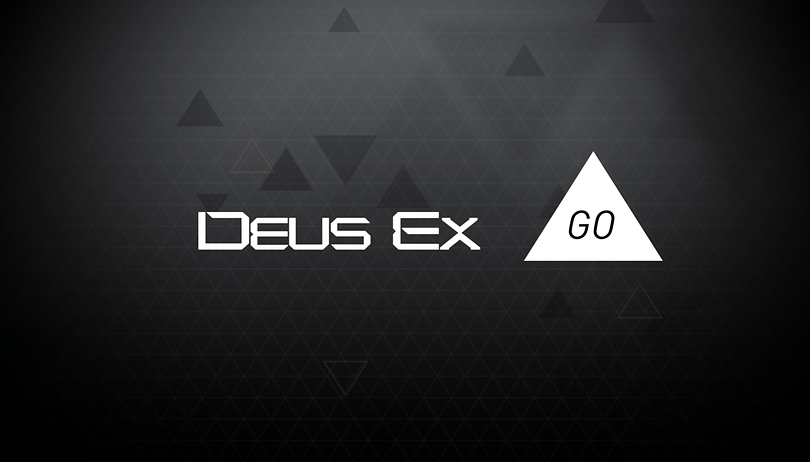 Deus Ex GO is the third part of the GO-game series. The aim of this turn-based puzzle game is to roam through and solve board game-like levels. The story involves Deus Ex Agent Adam Jensen who overcomes opponents and obstacles that stand in his way. So is it fun or a flop? We played through the story mode and here's our opinion. NEXTPITTV
Deus Ex GO: Concept and story
Deus Ex GO has 53 levels divided into seven chapters, which are held together by a story arc. The story seemed altogether rather flat, but consists mainly of some small albeit imaginative plot ideas. There are crazy billionaire sponsors of weapons research and an intelligence services that suspects Jensen of selling research results to the Chinese government.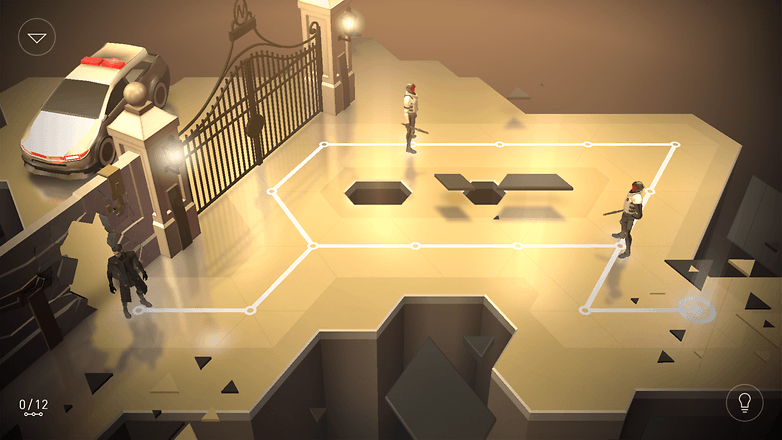 Short dialogues are occasionally interspersed throughout the game play and drive the story. These cut-scenes always appear when the corresponding level is played and cannot be canceled. Too bad, because for many levels I had to repeatedly play to get the minimum number of moves added.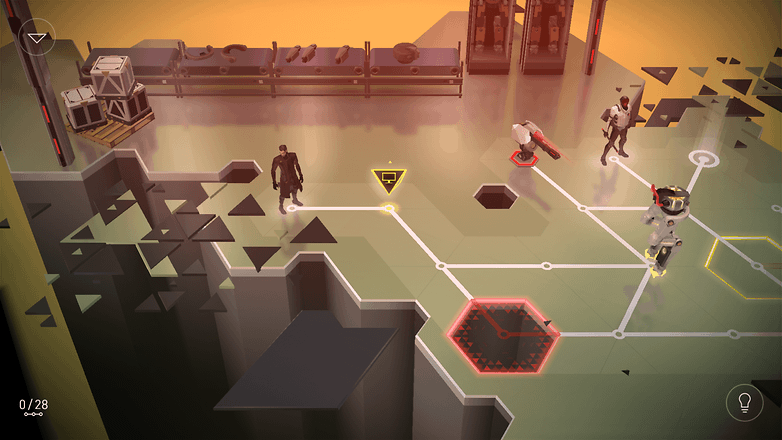 It's ideal to get through each level with as few moves as possible. You can see the minimum number of moves on the bottom left hand side of your screen. Complete it under that amount and you'll gain Gold status for the level. If you complete each level of a chapter in the Gold status, there is a Google Play Games Reward. Due to the various obstacles and enemies, this Gold status is not always easy to achieve.
Deus Ex GO: Difficulty is manageable
The difficulty of Deus Ex GO is manageable, especially for an experienced GO Player. Especially the first two chapters are played through quickly and have little real challenges. Some nevertheless come to a real puzzle and the obvious way in these levels is not always the fastest. Only chapters six and seven were challenging at times.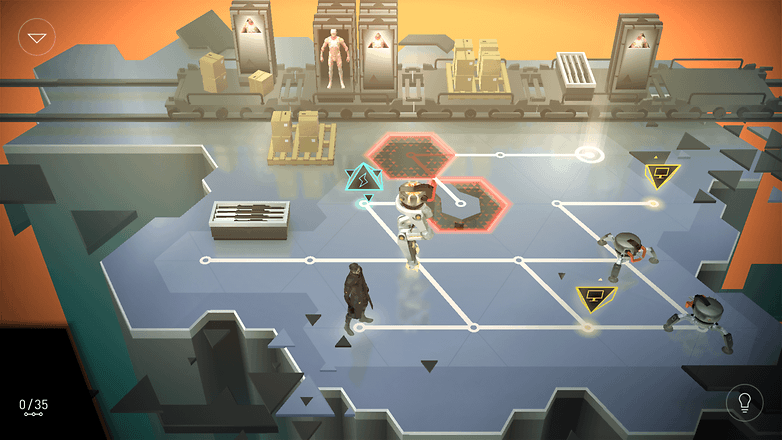 Every week there is a new event/chapter for each working day and a level is unlocked. Thus there is continuously new content. However, the event level poses no great challenge.
The color scheme of Deus Ex GO is quite monotonous. Most levels come in blue, beige or gray tones. And the animations of the game characters are far from chic.
One problem is that the game sometimes stops when I switched off the display. Progress I made on a level is gone then. Fortunately, I took care not to interrupt the game at crucial points. And Deus Ex GO isn't a battery saver – my Galaxy S7 heated up noticeably and battery consumption was considerable.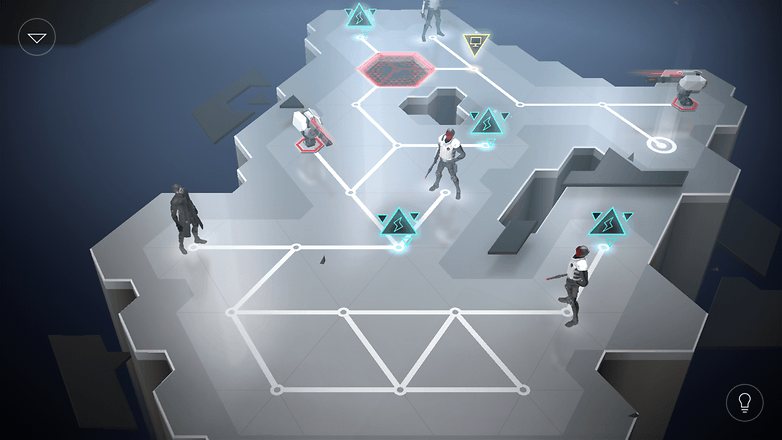 Deus Ex GO: Conclusion, after 53 Levels
The first two chapters are fairly simple but later there are at least a couple of big challenges. To complete all 53 levels in the Gold status, I had to have about four to five hours on hand. Usually it helps to have a look at the level once more thoroughly and check for alternatives.
Deus Ex GO is a great continuation of the GO series and a lot of fun. Fans of the GO series should play Deus Ex GO – although for $4.99 Deus Ex GO is currently not a bargain. If you don't know the gameplay style you should first try out Hitman GO or Lara Croft GO. Those older games in the series are a little cheaper.
Have you tried Deus Ex GO or other puzzle games of this type? Tell us in the comments.