Body Doubling Is Your New Workplace Productivity Hack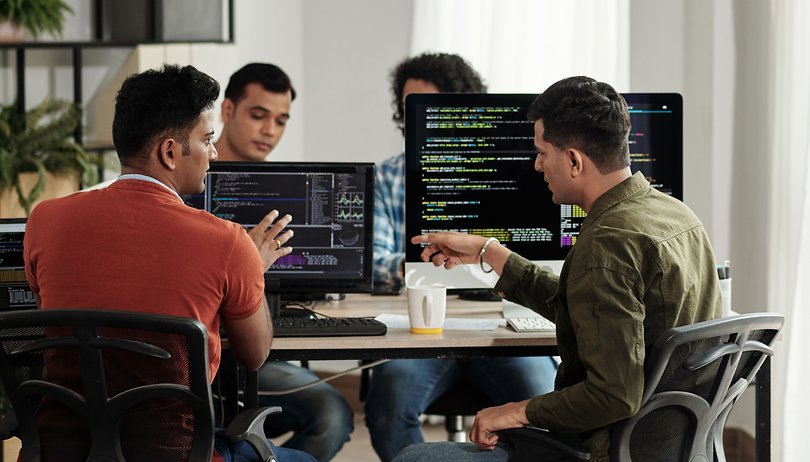 If you've ever roped in a friend to keep you on track towards a specific goal, you'll know how beneficial it can be to articulate your intentions, and have someone encourage you to be accountable.
Perhaps the best-known expression of this is for fitness. It's really common for people to get a friend involved each January when exercise and "new me" goals tend to come to the fore.
Whether you're pledging to go to the gym three times a week, and holding each other to it, or going for a walk at lunchtime, the lynchpin of your success can hinge on simply having someone else to give you the impetus to succeed.
If it works for fitness, it'll work elsewhere too, right? The answer is yes, and the workplace is a particularly good example of how you can ask a trusted colleague––aka a body double––to help to hold you accountable, so that you stay on-track.
Body doubling
Body doubling can work for anyone, but it is particularly useful for those with ADHD. According to one source, because ADHD may reduce your motivation to do tasks and lessen the psychological rewards associated with completing them, having someone else there can help you to focus and overcome your motivation deficit.
And it doesn't have to be in person, either. Virtual body doubling sessions can be just as effective. Flow Club is one example, offering co-working sessions to help manage the downsides of working remotely.
"The idea is that simply having someone around you as you're working improves your focus and motivation. This person, the 'body double,' can be a person or a group of people. They can be in-person or virtually on video chat or on the phone," says Flow Club's Ricky Yean, the company's co-founder and CEO.
"They can even be strangers. If you've ever felt that you got more done at a cafe, a library, or at the office than if you were working at home by yourself, you've experienced a mild version of body doubling."
Yean says that you'll most likely need to see what works for you. "[...] having someone around could be more distracting than productive. So it's important to understand how to set yourself up for success."
Where you work can have an impact too. "While we did away with commutes, we also introduced new problems. Without commutes, workers lose the natural structure and divide between work and life, which means you're working all the time, but not as intentionally.
"That's the source of a lot of the burnout. We also lost the camaraderie at the office, which is a significant drag on motivation because we lost the sense that we are part of something bigger than ourselves," Yean says.
If you'd like to work in an environment where your productivity and processes are prioritized, then you may be keen to check out a new opportunity. The NextPit Job Board is a great place to start your search; discover three roles currently hiring below.
Senior Enterprise Architect, ENSCO, Inc, Cocoa Beach
The Senior Enterprise Architect will lead the nation's premier gateway to space for national security, civil and commercial payloads into the future by translating system requirements into the design and development of customized systems in an agile environment. You'll need a BS degree in engineering, with five years' of experience with enterprise architecture (EA) related topics or nine years' of EA experience in lieu of a BS degree. Plus, a detailed understanding of collaborative software for integrated architecture, risk, and project planning is required.
Business Applications Manager, Minova USA, Georgetown
Minova International is a leading global manufacturer and supplier of mining and infrastructure equipment. The Business Applications Manager is responsible for the support and development of business applications, focusing on the ERP systems (InforXa) and associated products), Microsoft products, and Data Visualisation and Analytics (e.g. PowerBI). You'll review the technology landscape with a view of consolidation/harmonization and undertake project management, implementation, and administration of the company's eco-system.
Associate Principal, Software Engineering: Blockchain, Distributed Ledger, Scala, Options Clearing Corporation, Chicago
This role of Associate Principal, Software Engineering will be responsible for the development and delivery of business features.You should be able to solve problems creatively, communicate effectively, and proactively engage in technical decision making to achieve these objectives. Plus, you'll be a team player and work well with business, technical and non-technical professionals in an agile environment. To apply, you will need five years' of software development experience and three years' of Java/Backend development experience.