Want to use a large smartphone with one hand? This app makes it easy!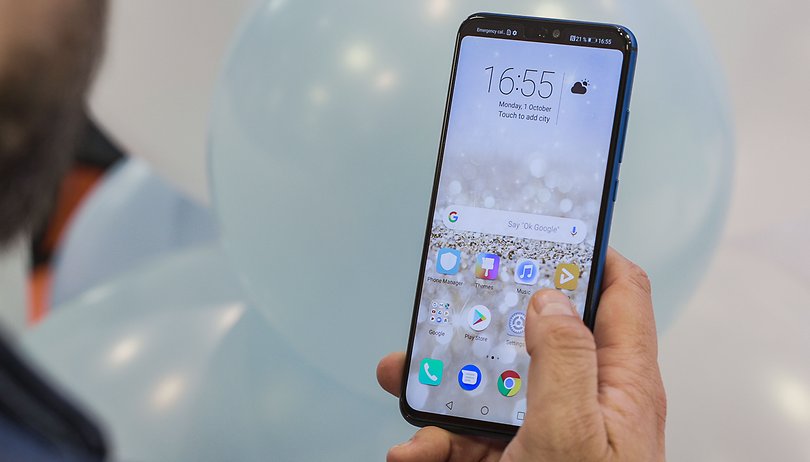 The displays of today's smartphones are getting bigger and bigger. But not every manufacturer offers a one-handed mode to make navigation easier. The App Reachability Cursor provides a remedy.
While the edges around the displays of current smartphones are becoming narrower and narrower, the size of the display continues to grow. The problem is that not every manufacturer offers a one-handed mode to get to the farthest top corners of the display.
Now, thanks to XDA-Developers user NiftyUi, who developed an app called Reachability Cursor, your problems are solved. As the name suggests, it doesn't reduce the screen size and drag it down like some one-handed modes do. Instead, you get an additional cursor that allows you to control everything from the lower half of the screen.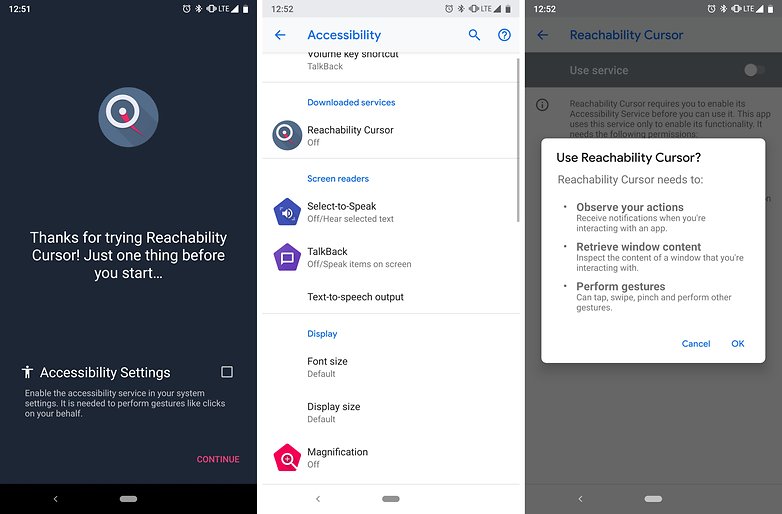 To activate the cursor, simply wipe from the edge to the center of the screen. Then you can control the cursor in the upper half of the display with the Swipe Pad in the lower half, and trigger actions by tapping the pad. The cursor disappears automatically if you do not perform any action or tap anywhere else on the screen.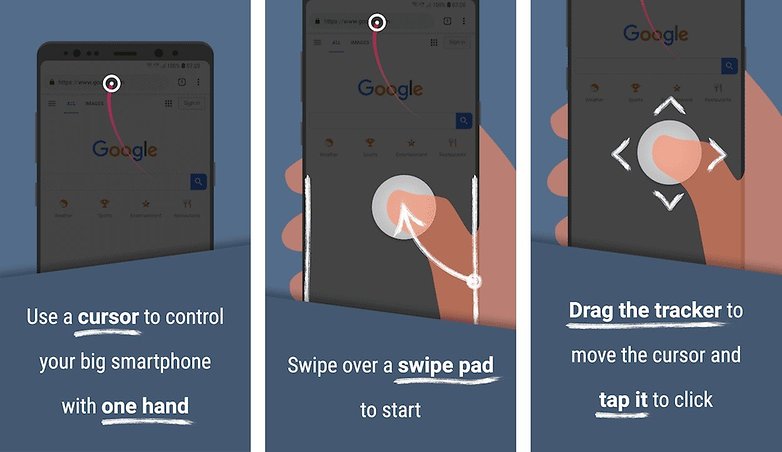 This works quite simply and is very intuitive, but since it's not really easy to describe, you can see for yourself in this video:
Even more features in the Pro version
The Reachability Cursor can be found for free in the Google Play Store, but it is still in beta. So there are no reviews yet, only a section where developers collect NiftyUI feedback to eliminate bugs before the release. There are currently still some things to iron out, but bugs were scarce when I tried out the app this week.
Pro features can already be activated for the app now, which cost $4.49 and help the developer to further take care of the project. With the Pro version, you can adjust the trackpad, launchpad and cursor, use swipe gestures and keep elements pressed, among other things. The notification bar can also be dragged down by double-clicking.
Although I only wanted to take a quick look at the app, I've been using it for almost a day now and will continue to use it to reach all corners of my Pixel 2 XL. How does it look for you? Do you need such an app? Send us your feedback in the comments if you have already tried it.