Cut the cord: the best wireless chargers for your smartphone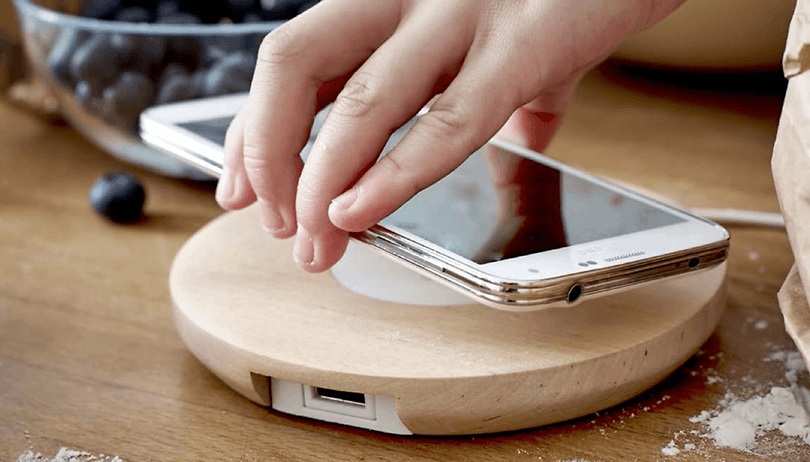 Many Android phones support wireless charging, usually via the Qi wireless standard. The big OEMs do make high-quality chargers to go with their phones, but there are also great 9and usually cheaper alternatives from third-party manufacturers. You don't always need to spend big bucks on a charger that carries the same logo as your smartphone. Here are some of the best wireless chargers around.
Jump to:
Samsung Fast Wireless Charging Stand 2018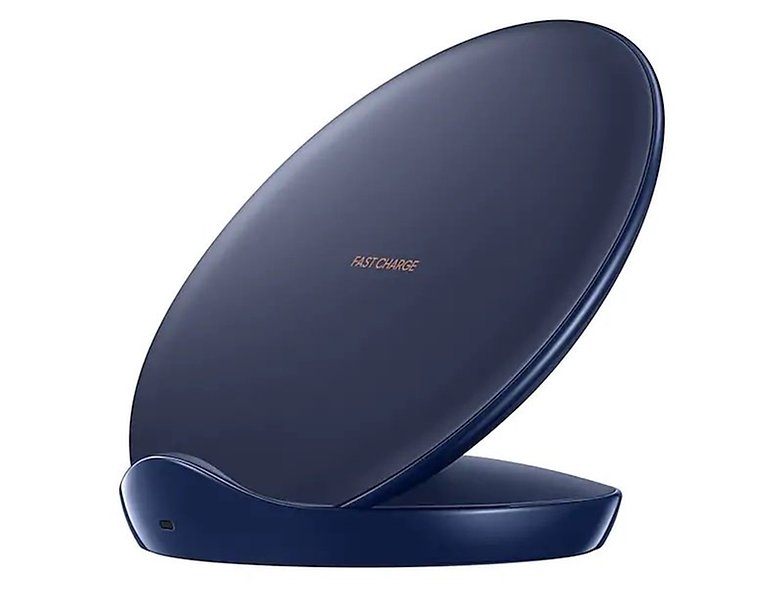 This Qi compatible charger acts as a stand for your phone, so you can watch videos or answer texts while juicing up quickly with 9W power delivery. You can rest the device in portrait or landscape mode and the charger displays LED indicators to let you know when your device is charged. It's compatible with the recent Samsung phones: the Galaxy S8, S8+, Note 8 S9 and S9+ and the new Note 9. It also works with the latest iPhones such as the iPhone 8 and iPhone X. Best of all, it's a very stylish charger, so it makes for a nice desk accessory for the home and office.
This charger normally costs $70, but currently has an $18 discount on Samsung's store.
Samsung Wireless Charger Pad 2018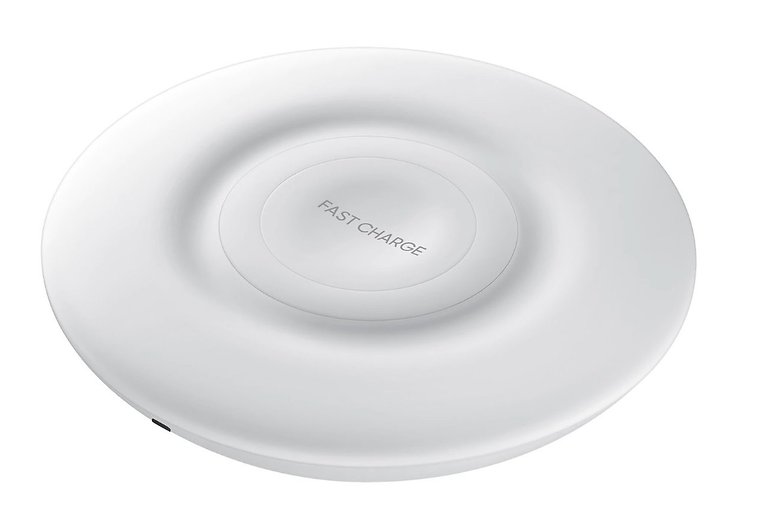 Samsung's updated Fast Charge Wireless Pad delivers 9W of power to speedily charge the latest generation of fast charge compatible smartphones including all the recent Samsung Galaxy models (naturally) and iPhone X-variants. It also charges the Galaxy Watch! It's not cheap, though: at $60 from Samsung's own store, and of course there's no point buying it if you don't have a device that's compatible with fast charging.
Google Pixel Stand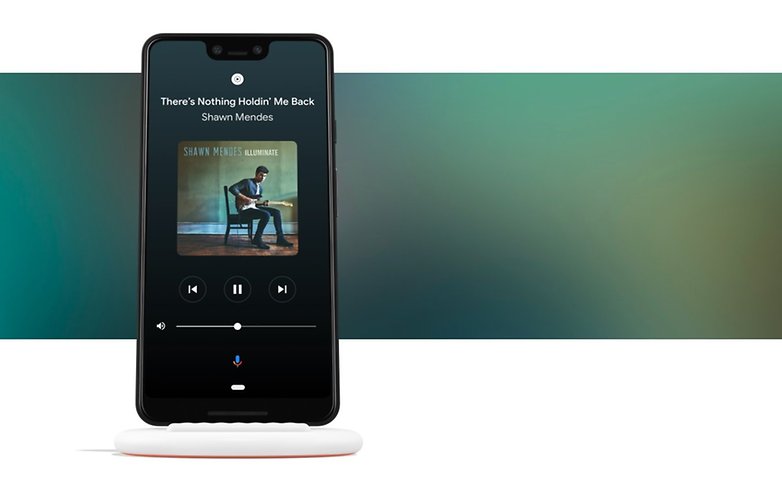 The new Google Pixel Stand is a pricey ($150) but stylish option that is a natural choice for proud owners of the Google Pixel 3 or 3 XL. The design is minimalist and elegant, with a stand angled so you can comfortably read the screen from a distance.
Any Qi-enabled device can take advantage of the Pixel Stand which boasts the current top standard of 10W charging power. Nevertheless, owners of the third generation Pixels enjoy a few nice extras. Place the Pixel 3 (XL) on the stand to open a new interface that allows you to navigate the stand's features and use Google Assistant and Nest security products. Options include setting a light-based alarm for a gentler wake-up, running a photo gallery, checking your daily schedule, and getting an update on traffic conditions when you wake up in the morning.
Anker Powerport Wireless 5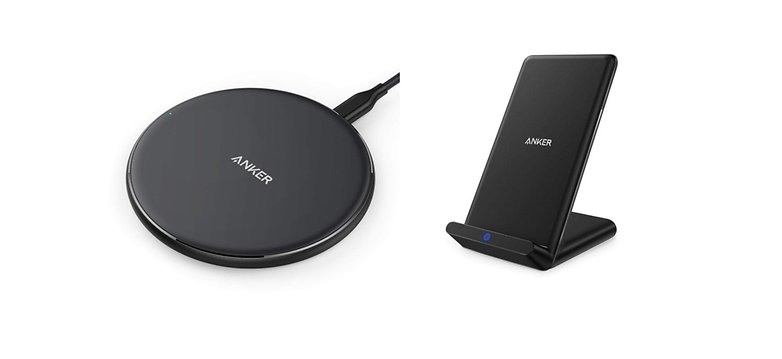 Anker's models are fantastic options for shoppers on a budget. The pad is only $14 on Amazon and you can get the stand for only $22, but be warned that although both come with Micro-USB cables, you'll have to provide your own AC adapter for wall charging. The small blue charging-indicator lights are unobtrusive and won't disturb you while you sleep.
Bamboo WoodPuck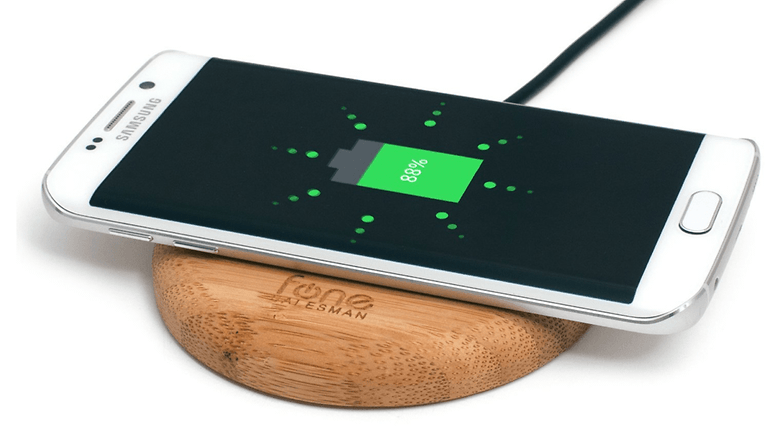 How many pucks does a WoodPuck… never mind. The wooden-looking WoodPuck is currently going for $29.99 on Amazon and works with Qi devices such as the current Galaxy line-up, as well as devices with Qi adapters such as the iQi Mobile, PWRcard or SlimPWRcard.
IKEA Nordmärke wireless charging pad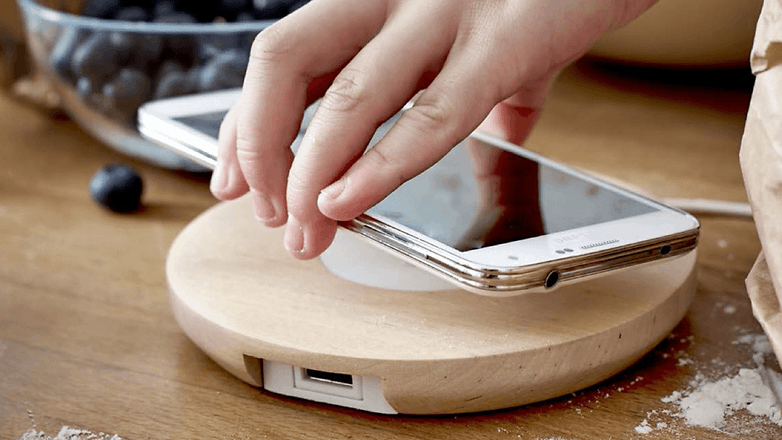 IKEA makes four Nordmärkes: a single-device charger in white or wood, or a triple-device charger in the same color options. The single-device model is $17.99 and the triple charger is $59.99. Both are considerably easier to put together than a Pax wardrobe and come in that typical unobtrusive IKEA aesthetic, with a white or birch wood finish.
Aside from wireless charging, these chargers also sport an additional USB port in the base for charging with a standard Micro USB-to-USB cable, so the triple-charge model could potentially support up to 4 devices at once - great for all the family.
RAVPower Fast Wireless Charger with HyperAir Qi Wireless Charging Pad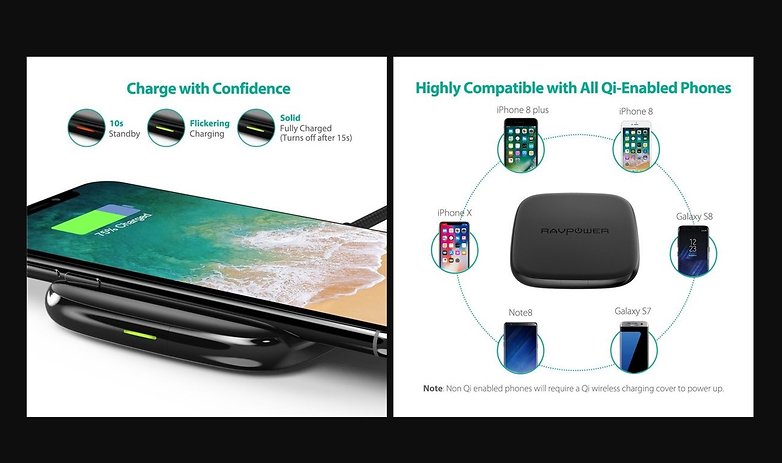 This $30 Qi charging pad is an affordable and effective alternative to the likes of Belkin and Samsung and can quickly charge the latest Galaxy smartphones and iPhones at their top 10W/7.5W speeds, and supports 5W for phones without fast charging capability. It also powers non-Qi enabled devices when equipped with a Qi receiver, so long as the phone case isn't too thick or metallic.
Spigen Wireless Charging Pad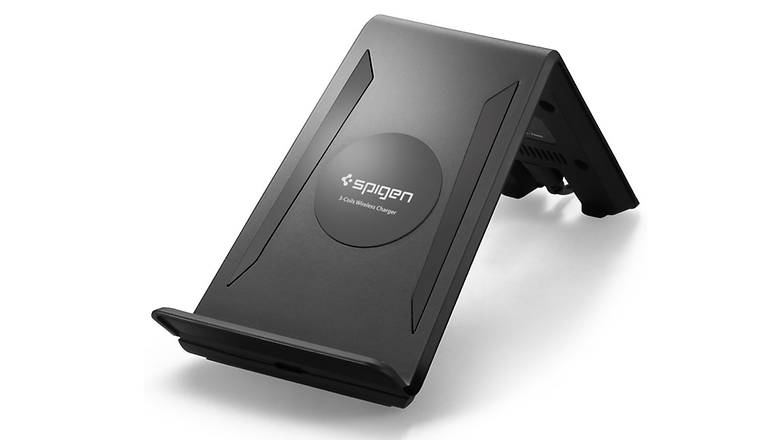 The Spigen pad uses a raised design to keep your phone elevated, and where some chargers have a single coil with a relatively small charging area, this one has three coils, so you can put your phone in horizontally, vertically or off-center and still get a charge. Amazon's currently doing it for $24.99 instead of the $79.99 list price, but check the comments before deciding to buy: it appears to have issues charging devices with some of Spigen's own protective cases.
TYLT VU 3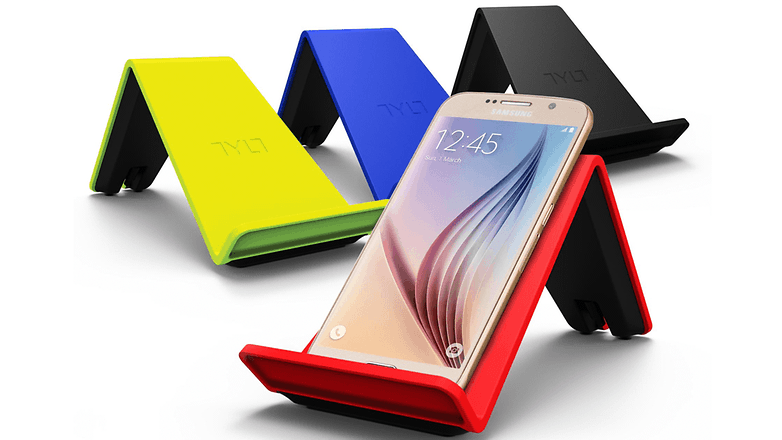 The VU 3 is a striking looking thing, especially if you go for one of the brightly colored models with the different varieties available for around $45. Like the Spigen it has three coils that deliver a comparatively large charging area, so it doesn't matter what way you insert your phone, and it raises your phone so you don't miss any notifications. There's also an in-car model for wirelessly charging when you're on the move.
What's your favorite wireless charger? Let us know in the comments below.