Stay juiced up with our favorite battery packs and chargers
Update:

Battery pack case added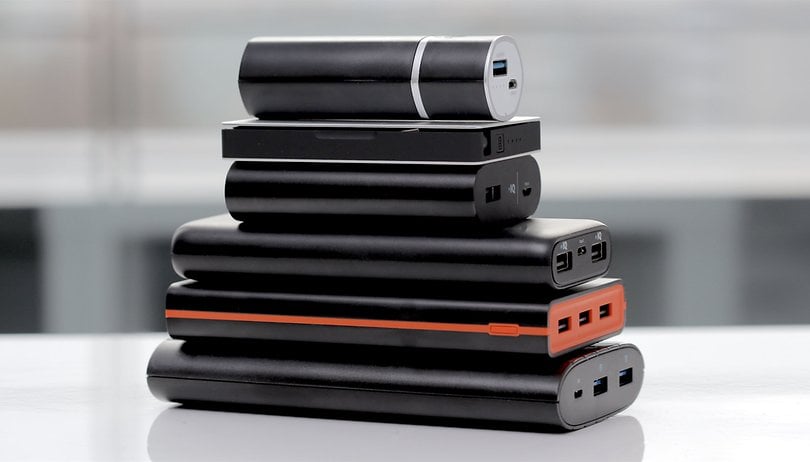 Everyone with a smartphone has the same problem of constantly needing to charge their device at home, at the office or on the go. You have to have some way of keeping your smartphone and other gadgets sufficiently juiced up, so we've put together a list of the best chargers and portable battery packs for many situations.
What are you looking for?
Batteries:
Chargers:
Best USB Type-C battery pack
USB Type-C is found on more and more Android smartphones now, like the Google Pixel, and our best external battery recommendation in this category goes to the Anker PowerCore+ 20100.
This one is our favorite because it charges fast, has a large capacity and is sturdier than its closest competitors. At around $50, it's not the cheapest charger on the list, but this isn't an outrageous price for something with a capacity of 20,100 mAh.
This amount of stored power will easily charge your Android device several times over, and it can even charge multiple USB Type-C devices at the same time! For those who are looking for standard Micro-USB charging, there's another Anker battery pack in this list too, which is ideal for a weekend away.
What's more, the PowerCore+ 20,100 features 10 LED lights on the face which display its current charge level rather effectively (some batteries only have a single on/off LED).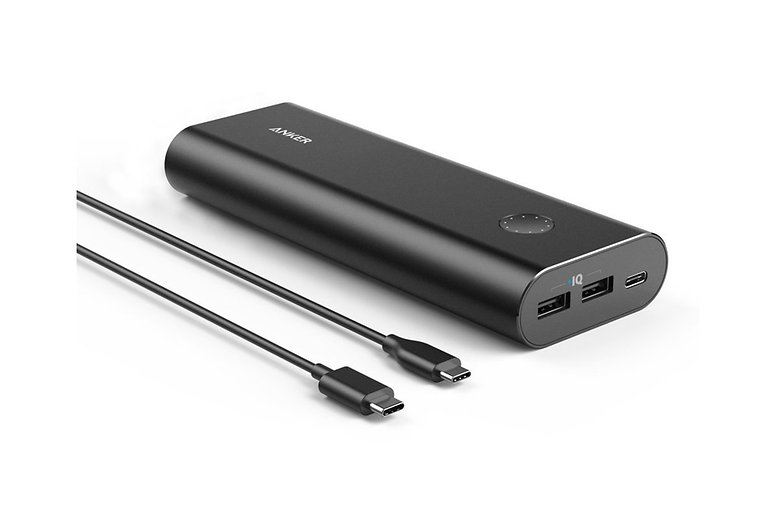 Best external battery for your pocket
We recommend the Limefuel Blast L25X as the best pocket-sized portable charger. It measures just 3.6 x 1.5 x 0.8 inches and weighs only 2.3 oz – about the same as lip balm.
The Limefuel Blast L25X holds 2,500 mAh of power, which is not quite enough to fully charge most modern handsets but it's enough to give it a quick boost. The Blast L25X's price and portability make it a great value, no-hassle charging solution.
Sorry, the offer is no longer available. But check Amazon directly for the latest offers on Limefuel Blast L25X.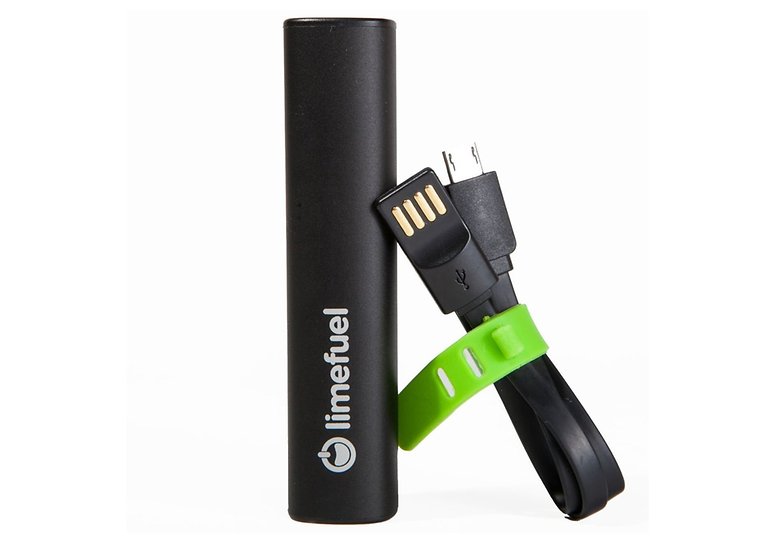 Best external battery for your bag
The EasyAcc 6,000 mAh is slightly larger than the Limefuel option above, both in battery capacity and physical size, but it's still reasonably portable and slightly cheaper. We recommend the EasyAcc 6000 mAh if you want a portable power source that can fully charge your device with juice to spare, and don't mind sacrificing a little ease when it comes to portability.
It's a cleverly designed external battery, featuring a built-in USB cable, which is neatly concealed in the side of the device, and it can charge two units at once. It's well-regarded and well-priced, and you can check it out at the Amazon link below.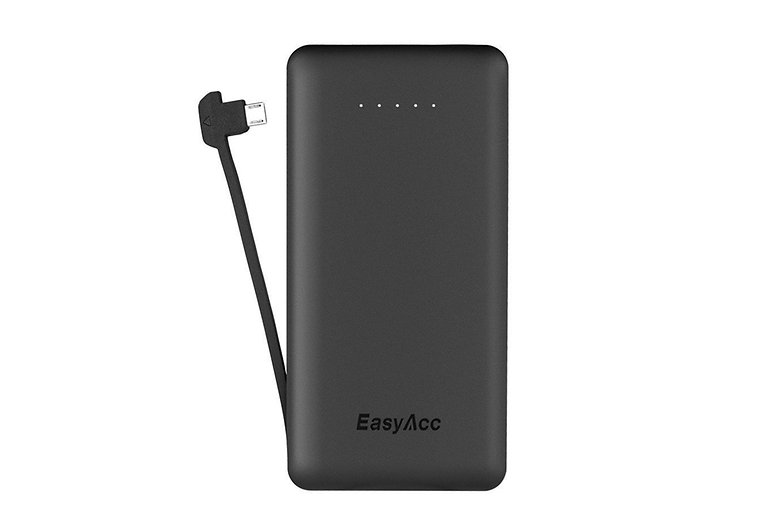 Best power bank for a weekend trip
For a weekend trip, we recommend the Anker PowerCore 15600. Anker is a veteran of portable power solutions, and the PowerCore 15600 combines a high energy capacity with lightning fast charge times and a durable build.
The Anker PowerCore 15600 can charge two devices at once and is still small enough to carry in a bag. With enough power to charge the Galaxy S7 four times over (five times, in theory), this should be your go-to power bank when you're going to be away from a power outlet for a number of days.
The PowerCore 15600 used to cost more, but it's a crazy good value at its current price of $19.99.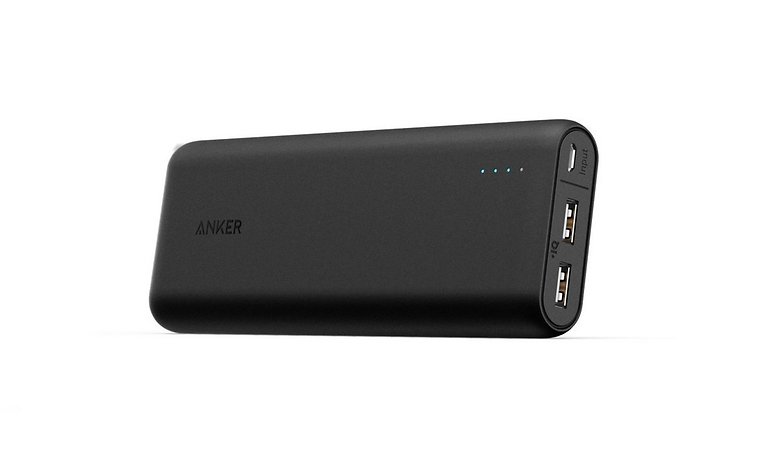 Best battery pack case
Whether you're rocking an iPhone or Android, old smartphone or new smartphone, you're likely to need both more power and the protection of a case. There's one brand that does both with style for a wide range of devices: Mophie. For instance, you can get a wireless charging case for the old Galaxy S7 to help it keep up or for a newer device that needs extra power for its larger screen like the iPhone 8 Plus. Check out all of Mophie's battery cases on Amazon to find the right one for your smartphone.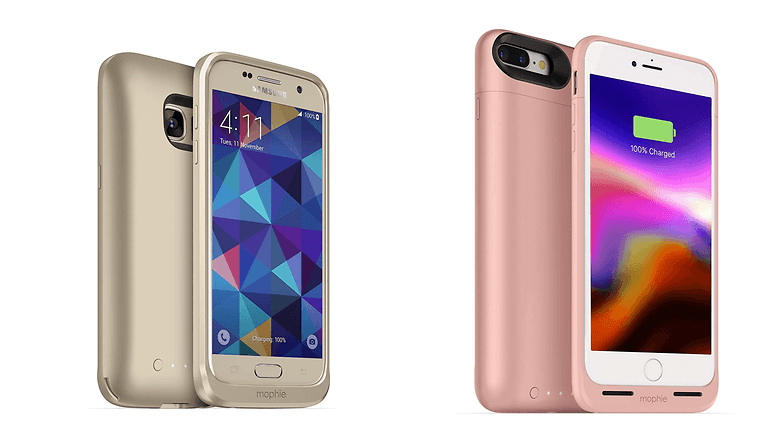 Best USB Type-C desktop charger
Anker's PowerPort+ 5 is a desktop charger with five ports, one of which is a Type-C connector. It delivers 30 watts and can be used for the MacBook or Nintendo Switch. In our test with the Nexus 6P, it reached an average of 3 amps - meaning that a smartphone with a 3,450 mAh battery like this one could be fully charged in around 80 minutes. Not bad! The four Type-A ports have Anker's PowerIQ technology, which mainly ensures faster charging with Apple devices, as it isn't compatible with most of the fast charging standards for Android phones.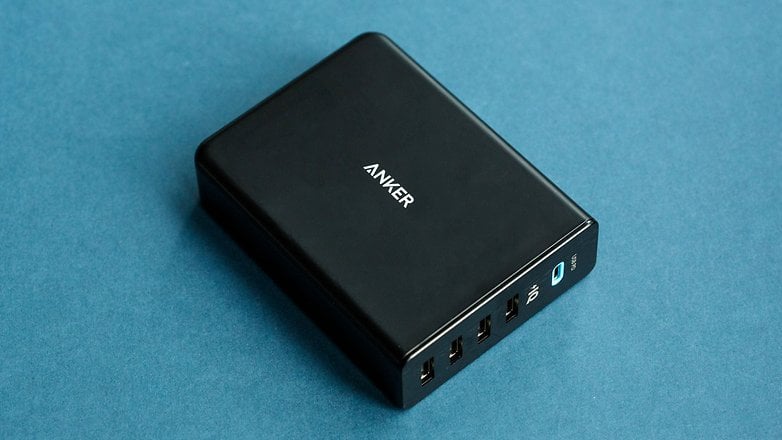 Best USB desktop charger
With the UC5F, Tronsmart is offering us a Quick-Charge 2.0-capable beast of a charger. In addition to Quick-Charge, Tronsmart's Volt-IQ fast-charging technology is also used, which enables your devices to be charged as quickly as possible without Qualcomm's standard. Unfortunately, Tronsmart has not installed a Type-C connector in the Titan adapter. The maximum total load is 90 watts, thus beating all other candidates in this collection. So if you want to charge five smartphones at the same time just using one socket, you should buy the Tronsmart UC5F.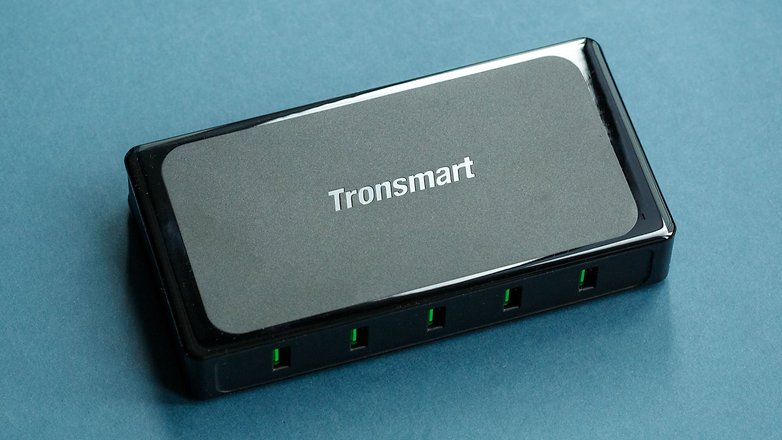 Best car charger
Do you need two Quick-Charge sockets for your car? Tronsmart has exactly what you need with the CC2TF if you'd like to be able to charge two devices during your commute. Particularly advantageous is the Volt-IQ technology which allows Apple devices to charge even faster, too.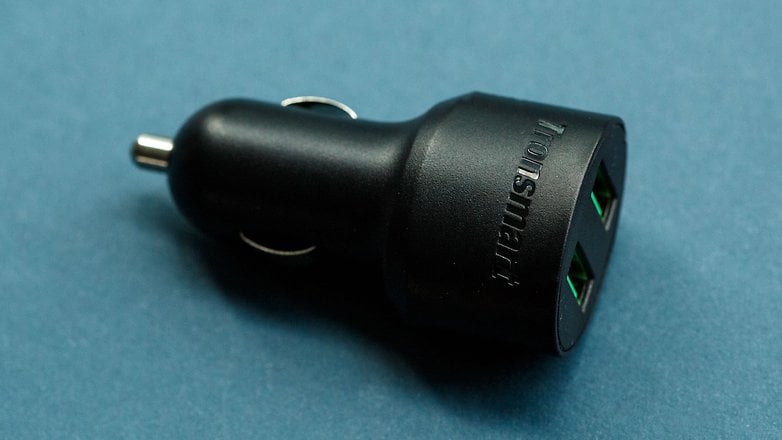 What's your favorite portable battery pack? Have any brands gone beyond expectations or let you down? Let us know in the comments.