These Best-selling iPhone 15 Clear Cases are 50% Off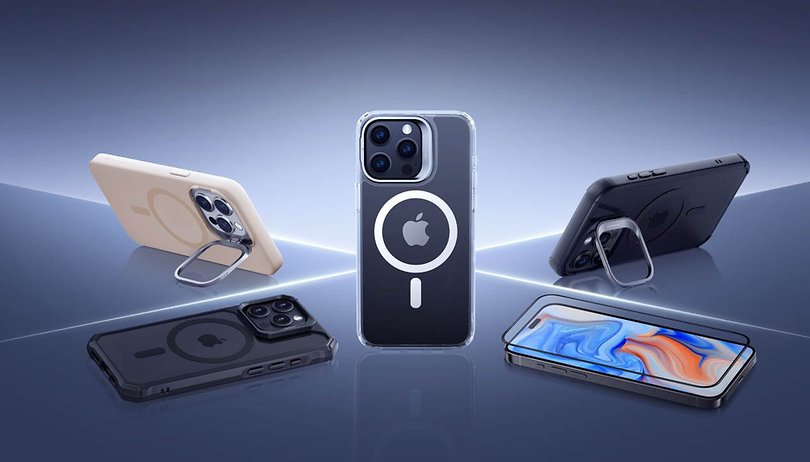 Apple's iPhone 15 range launched with new colors and materials that are best paired with a clear case. If you haven't purchased one, now's a great chance to do so. The popular accessory brand, ESR, has its iPhone 15 slim and military-grade shockproof entries discounted up to 60 percent on Amazon.
Most of the ESR cases for the new iPhone 15 (review) and iPhone 15 Pro (review) are now on sale. However, you can maximize the savings by applying the given coupon code at checkout which will run until October 20th.
ESR iPhone 15 Clear Case with a stash stand
ESR MagSafe Case with Stash Stand is an all-in-one protective case designed for iPhone 15. The whole lineup offers Military grade protection, up to 1500g strong Magnetic lock, and the patented stash stand that supports MagSafe charging while allowing for hands-free viewing.
This support adds flexibility if you were to place the iPhone on a table, which works in landscape or portrait modes. The metal stand can be stowed around the camera edges and is adjustable between 15 and 85 degrees.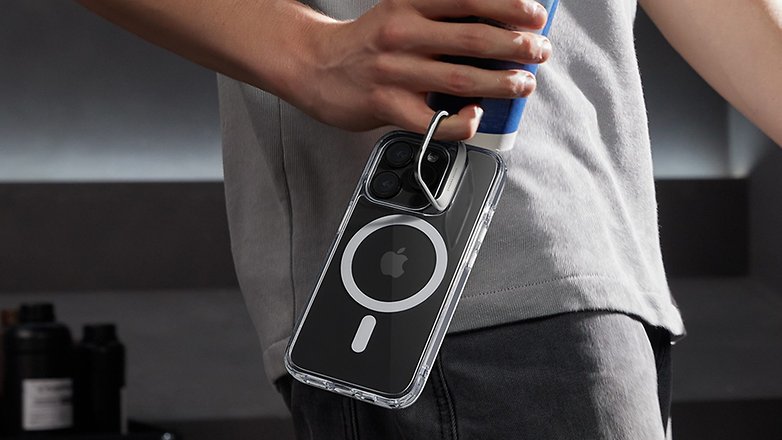 The accessory can be had for as low as $13 from the usual price of $26 using the code 5I2EUI7L, translating to a 50 percent discount. Apart from the clear and dual finishes, you can also have it in silicone in tan, blue, or black colors.
ESR Hybrid iPhone 15 Clear Case
One of the best-selling transparent protective cases from ESR is the classic hybrid, which is now designed for the latest iPhone 15 and iPhone 15 Pro. It features a hard acrylic back that has anti-stain and scratch resistance. In other words, it will not turn yellow and will remain clear over time. It is also supported by raised edges and cushioned corners for military-grade protection.
Like most ESR covers, the Hybrid iPhone 15 (Plus) and iPhone 15 Pro (Max) cases have magnets in a ring or halo form to enable a more secure grip when using MagSafe accessories. You can also pick it up with a black frame in a frosted or clear back combination.
It is currently listed at $18, but this can be reduced to $9 by entering the coupon code VY7KM7Q8 upon checkout.
ESR iPhone 15 Boost Case with a kickstand
ESR's new iPhone 15 Boost case with kickstand is also covered with the sale. It has a patented plank-style stand housed at the bottom section and can be adjusted between 30–60 degrees for portrait or landscape orientation,
Although it lacks halo magnets, it has a slightly higher raised lip for the screen and camera edges, adding better drop protection compared to the classic series.
Both the iPhone 15 Plus and iPhone 15 Pro variants fall within the $10 to $20 range while the iPhone 15 Pro Max option is going for $11, To take advantage of these savings, apply the VY7KM7Q8 code upon checkout.
ESR iPhone 15 screen and camera lens protector
Apart from the iPhone 15 cases, ESR's screen and camera lens protectors are discounted as well. For instance, the popular 3x tempered glass with a single lens cover for the iPhone 15 is slashed to $7 from $14 while a similar set for the iPhone 15 Plus can be purchased for $7.50 a pop.
Which type of case do you use for your smartphone? Do you also apply tempered glass? Share your thoughts with us and if you'd like to see more iPhone 15 accessory deals in the comments.