6 great novels about artificial intelligence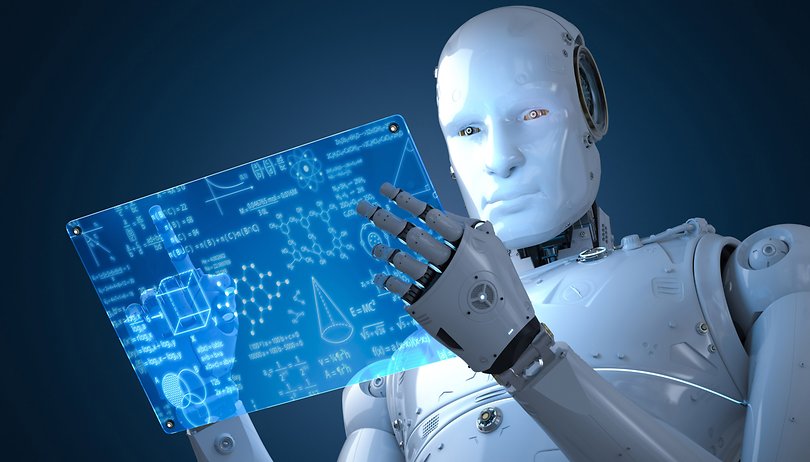 Whether robots or artificial intelligence in other forms - advanced technology doesn't only play a role in films. Such more or less realistic developments also appear time and time again in books. Sometimes artificial intelligence plays a rather central role in the plot, and sometimes it's merely lurking in the background of a dystopia. These are the 6 novels about AI you shouldn't miss.
Erewhon: or, Over the Range
The novel Erewhon by the English writer Samuel Butler dates back to 1872 and is a satire about Victorian England written as a utopia. In the unknown land of Erewhon, machines are considered dangerous. The inhabitants are afraid that one day they will develop into independent living beings.
In Chapter 23, the Book of Machines, Butler does not call it artificial intelligence. But, the point is that machines acquire consciousness. In the chapter he originally wrote as an article for a New Zealand newspaper, he also refers to Charles Darwin's theories of evolution. Accordingly, the machines also undergo constant evolution, eventually self-replicating and perhaps one day replacing mankind as the dominant species. Even if, according to Butler, the machines still relied on people to help them with reproduction and maintenance.
Erewhon society is therefore convinced that machines only exist to replace humanity. That's why machines are destroyed here - even clocks.
With Folded Hands
Jack Williamson published With Folded Hands in 1947, an amendment that in principle describes a classic dystopia dominated by robots. The story is about a city in which so-called humanoids suddenly appear - advanced robots that spread and take on all kinds of tasks. According to their own statement, they act according to the motto of serving and protecting humanity. But this does not always seem to be in the interest of the people. Because the humanoids soon not only take over tasks like those of the police, but also open shops. And since they want to serve humanity, they offer their services free of charge, which in turn drives people out of business.
Williamson himself later told in an interview that he wrote the story shortly after the end of the Second World War and the dropping of the atomic bomb. At a time when the thought was growing that some technological advances, perhaps developed with good intentions, would have catastrophic long-term effects.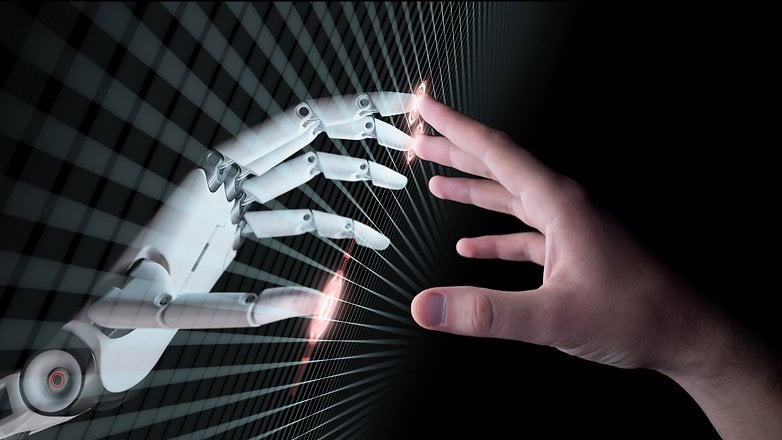 I, Robot
Film fans will know the novel by Isaac Asimov, published in 1950, under its original title I, Robot through the film adaptation of the same name from 2004 with Will Smith in the leading role. The book consists of nine coherent short stories, all of which have a common framework. The whole thing is structured as an interview with Dr. Susan Calvin, a psychologist for robots. It tells the story of the creation of robots from their simple beginnings to perfection in a near future in which mankind could become superfluous.
The three laws of robotics are also featured in Asimov's book. These say, among other things, that the robots must not injure humans. So even if there are robot politicians who pull the strings, humanity is not necessarily threatened by robots here.
Golem XIV
The idea of the golem as a human-like being made of clay stems from Jewish mysticism. The Polish author Stanisław Lem made his own story out of it in 1981. The main character in his book is Golem XIV, a man-made supercomputer - artificial intelligence. The Golem XIV knows no feelings, but it does have intellectual curiosity. The book consists largely of lectures given by the Golem at MIT. In these, he talks about the cosmos humanity, which in his opinion is only a product of chance. It is only the starting point of intelligence, the golem manages to elude it.
Thus Golem XIV was often regarded not only as a novel, but as a philosophical work. So it is hardly surprising that it not only has a similar message, but also a similar title in German (Also sprach Golem) to Nietzsche's Also sprach Zarathustra.
Neuromancer
William Gibson's 1984 book is considered an essential work of cyberpunk and is the first novel in a trilogy. The focus is on the central character, Henry Case, a console cowboy, who must repair his nervous system, without which he cannot log into cyberspace. In Chiba City, Japan, Case takes on a hacking assignment in exchange for a cure. But his client acts on behalf of the artificial intelligence Wintermute, which pursues one goal: to join forces with the AI Neuromancer to form a supercomputer. But, we'll have to stop there to avoid spoiling the plot for you.
The Diamond Age: Or, A Young Lady's Illustrated Primer
In Diamond Age, published in 1995, Neal Stephenson writes about a world in the future, after the nanotechnological revolution. Economic power belongs to those who possess matter compilers. With these compilers, goods can be produced anywhere in the world. Instead of states, there are tribes living in enclaves called phyles. Thus the social underclass also lives in such a phyle. Engineer John Percival Hackworth develops an interactive book called The Diamond Age: or, A Young Lady's Illustrated Primer, which contains all the necessary information for the upper class.
He has an illegal copy of this book made for his daughter. This is taken from him by a gang whose leader recognizes the value and gives it to his sister. Access to information is therefore important in this world for social advancement, because it gives the heroine of the novel access to nanotechnology. Independence from the ruling world is to be achieved by forcing Hacksworth to develop a technology with which goods can also be created independently of the compilers.
Have you read any of these books? Do you know any other recommendable novels that deal with independent machines?