The best adventure games for Android and iOS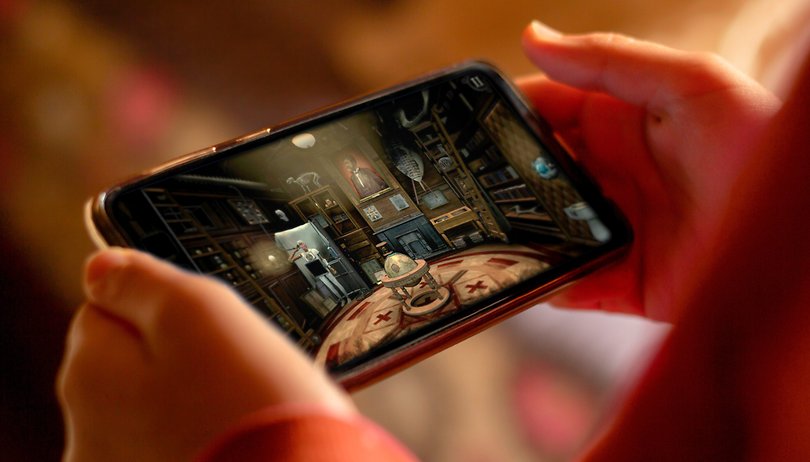 Tension, puzzles, and dexterity: Adventure fans don't have to live without these when using an Android or iOS smartphone. In this article, we have listed down some recommendations of great adventure games that you can bring with you wherever you go.
"Look out behind you! There is a three-headed monkey!"
Did that alert catch your attention? If so, you have most probably landed in the right article, have aged gracefully, or are a little bit of both. Today, we will take at adventure games, offering a list of what we think are the best titles available on the mobile platform for this popular game genre. As with all lists, it is a subjective matter, but we do hope to cater to the vast majority in an objective manner as far as it is humanly possible without leaving anyone out.
---
---
The boundaries of this genre tend to be rather blurry itself: there is the classic point-and-click adventure, not to mention puzzle-based adventures, or perhaps titles with RPG and strategic elements, or an interactive story that helps keep you riveted, chapter after chapter. In any case, we hope to cater to your curiosity if you are in the mood for adventure games.
A note about this updated article: The post is already a few years old, which is why we had a good laugh after going through it because the list certainly did not age well, with a number of new adventure games that ought to earn a spot. The first six games in our list are new additions, but do take note that some of the titles on this list have been around for yonks so much so you can qualify them as 'classics'.
Perhaps adventure games are like good wine that gets better over the years. It seems that way to me at least, that the old top titles in the genre still offer a great gaming experience in 2021. It doesn't matter whether the user is an old man like me who constantly indulges myself in nostalgia, or someone who is significantly younger and has just discovered the adventure genre for himself. Either way, here are our recommendations, so go ahead and have fun with them!
Jump to:
There is no Game: Wrong Dimension
It begins with a game that, according to its own description, is not a game at all. The title is an indication that you are dealing with a slightly different game here. The developers have labeled it as a "Point & Click comedy adventure" and that also sounds rather unique. Do you want to get a feel of what it is like? If so, take a look at the video below which may leave you as disturbed as I was when I first viewed it:
Here the gaming industry is satirized by one or another gag, where it would be all too often where you will need to "think out of the box" or be quick with your wits. This title will cost you $4.99 for both iOS and Android versions. There are no additional in-app purchases to worry about, and if you were to read the reviews, you would quickly come to the conclusion that it is a good investment.
4.9 stars on Google Play / 4.8 stars on the Apple App Store
Price: $4.99
The White Door
If you wake up in a mental hospital like Robert Hill did and cannot remember a single thing, you would know right away that it is going to be a long and difficult day. In this point-and-click adventure, you play the role of Robert and have to find out just what is happening around you. There are some puzzles to be solved, and this premise provides a very engaging story overall.
There are certainly more in-depth adventure games for iOS and Android, but for less than $3, you end up with very good entertainment that shouldn't scare off newcomers to the genre where the difficulty level is concerned. Get involved and find out how and why Robert Hill ended up in the madhouse.
4.6 stars on Google Play / 4.6 stars on the Apple App Store
Price: $3.49 (Android) / $2.99 (iOS)
80 Days
80 Days might seven years old now, but it is still an absolute winner for adventure fans. At the same time, this game is also proof that there are certain games where the developers often place a lot of heart and soul into making them. If you are interested in the story of Phileas Fogg, who had to circumnavigate the earth within 80 days in the classic novel and loves all things steampunk, then you've come to the right place.
Do take note that this text-heavy game is played entirely in English. In my opinion, even if English is not your first language, it is still worth the entry price as there is a lot to discover and various routes that can lead you to your destination. It is $6 well-spent if you decide to pick up this title.
4.4 stars on Google Play / 4.4 stars on the Apple App Store
Price: $5.99 (Android) / $4.99 (iOS)
Another Lost Phone: Laura's Story
Damn smartphone addiction! We look at it far too often, even when we don't actually have the time to waste or read refreshingly entertaining articles on NextPit. Laura no longer has this problem with her smartphone because she lost it recently. It is up to you as a player to find her smartphone, which is where the story begins.
Laura has disappeared and you are investigating the matter by performing the tasks only you can do when you stumble upon a smartphone: you go through the incoming messages, poke around the emails, just to get a feeling of who this Laura girl is, where she does seem to lead a chilled life on a superficial level.
4.7 stars on Google Play / 4.6 stars on the Apple App Store
Price: $3.49 (Android) / $1.99 (iOS)
The Room: Old Sins
"The Room" is the name of the very popular and long-established series from Great Britain, which targets fans of tough, difficult puzzles. "Old Sins" is the name of the youngest edition in the series and for $4.99, you not only get to enjoy plenty of tricky audio puzzles, but also brain-teasers that will be a special treat for your visual senses. In other words: While the graphics often deliberately display their nostalgic charm and have been aggressively pixelated, Old Sins looks great and is likely to push even some SoC to their limits.
Anyone who likes a tense atmosphere, loves to tinker with puzzles, and is willing to fork out a fiver for this would not regret it for sure!
4.9 stars on Google Play / 4.9 stars on the Apple App Store
Price: $4.99
Lost Echo: An adventure game for Sci-Fi addicts
An incoming call from Chloe seems to indicate her nervousness in her desperation to meet you over some coffee and ice cream in the park. Greg is the name of the main protagonist whom you control in Lost Echo. While you're getting ice cream for Chloe, she disappeared suddenly. But things get even more bizarre as nobody seems to remember Chloe anymore. In Lost Echo, you will need to find out what happened to Chloe.
In addition to an exciting story, Lost Echo features great graphics and an atmospheric soundtrack. There is optional help for beginners, while the old-school mode sans tips would prove to be a far more motivating experience for seasoned veterans.
4.3 stars on Google Play / 4.3 stars on the Apple App Store
Price: $3.99
Thimbleweed Park: Adventure for retro fans
At Thimbleweed Park, you kick things off in style. After a few minutes into the game, however, the light on your character goes dark, because she is found murdered just a few days later. Agents Ray and Reyes take over the investigation, but apparently both agents have very different theories about the murder. In the first few minutes of Thimbleweed Park, it becomes clear that this far more than a simple murder case investigation.
The graphics exude a retro charm and the gameplay is familiar for point-n-click adventurers. For example, the developers were the ones behind Monkey Island in the 90s, making them suitable to deliver a lengthy puzzle adventure title that is hugely entertaining.
4.7 stars on Google Play / 4.8 stars on the Apple App Store
Price: $9.99
Adventure for steampunk fans: Machinarium
Accompanied by relaxing guitar music, you help the little robot Josef save the city from a secret robot brotherhood that is trying its very best to bring destruction upon the city. This point-and-click adventure does not feature any conversation at all, and retains a credible steampunk look by adhering to its tried-and-tested game principle.
4.6 stars on Google Play / 4.5 stars on the Apple App Store
Price: $4.99
A game with a unique atmosphere: Samorost 3
Developed by the same developer behind Machinarium, Samorost 3 is an equally great gem to indulge in. The game revolves around a small gnome who finds an enchanted flute and tries to discover its origins.
The graphics are also reminiscent of Machinarium, while the gameplay offers a rather original take: there is no dialogue, where you rely on just sounds and images in order to advance the plot and events.
4.7 stars on Google Play / 4.6 stars on the Apple App Store
Price: $4.99
Conspiracy theorists rejoice - Baphomets Fluch: Director's Cut
One of the best adventure games from the 1990s should not be left out in the cold from the Android platform! Help George and Nico stop the mass murderer who is disguised as a clown. Baphomet's curse takes place in Paris and does well by playing up the mysterious atmosphere surrounding the Knights Templar.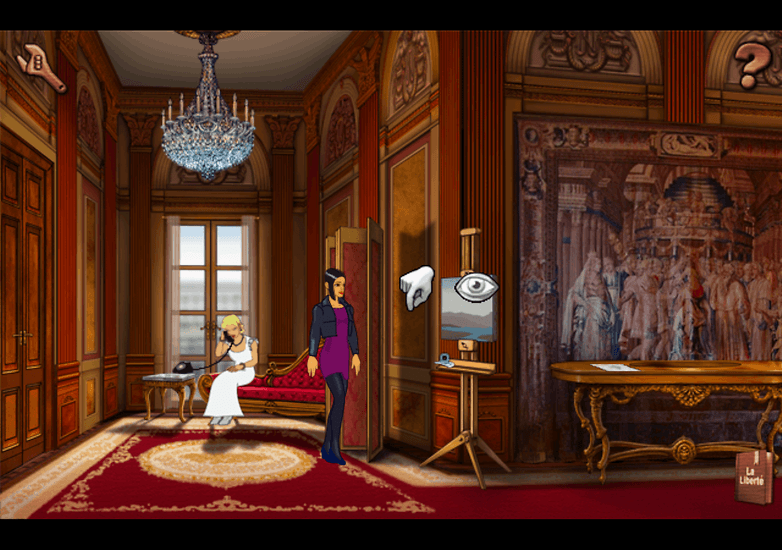 In contrast to the PC game, the Android version has additional scenes because it is the so-called Director's Cut. The second part of the game series was also released as a remastered edition on Android. And if you are already hooked on the first two parts of the game series, you should try out Baphomet's Curse 5, which is also available for iOS.
4.8 stars on Google Play
Price: $4.99
Zelda-clone: Oceanhorn
Playing Oceanhorn would automatically make you feel as though you were indulging in a Zelda title. You control a young boy who, upon waking up, discovers that his father has disappeared. An old notebook and a mysterious necklace are the only clues left behind, where further investigation leads to more than meets the eye...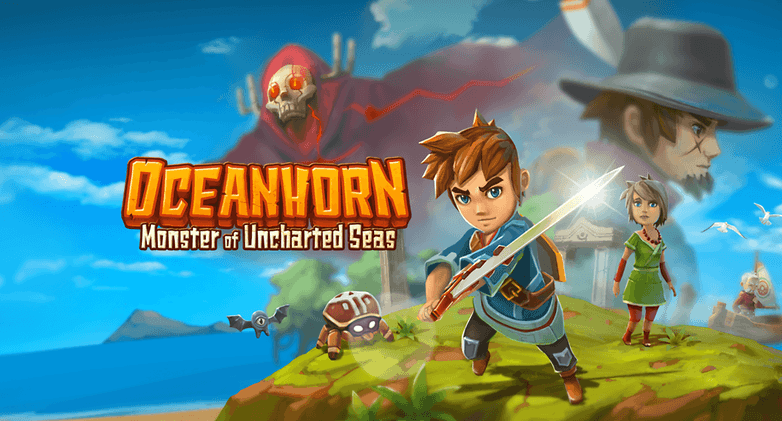 Oceanhorn also has a lot to offer in terms of audio, as two of the best video game composers - Nobuo Uematsu (Final Fantasy) and Kenji Ito (Seiken Densetsu) are responsible for the soundtrack. You can play Oceanhorn for 40 minutes and then decide whether the $5.49 for the premium (full) version is worth the investment. While the brand new sequel is already available for iOS fans, those in the Android camp will have to wait for a little longer.
3.8 stars on Google Play / 4.4 stars on the Apple App Store
Price: $5.49 (Android) /$7.99 (iOS)
Adventure emulator for Android: ScummVM
ScummVM is not an adventure game on its own, but rather, it is an emulator. With ScummVM, you can play classics from LucasArts and Sierra, where the list of luminaries includes Monkey Island, Day of the Tentacle, Leisure Suit Larry, Space Quest, and many other adventure titles that are compatible with ScummVM (click here for the full list ). Of course, you will need the original game data in the first place.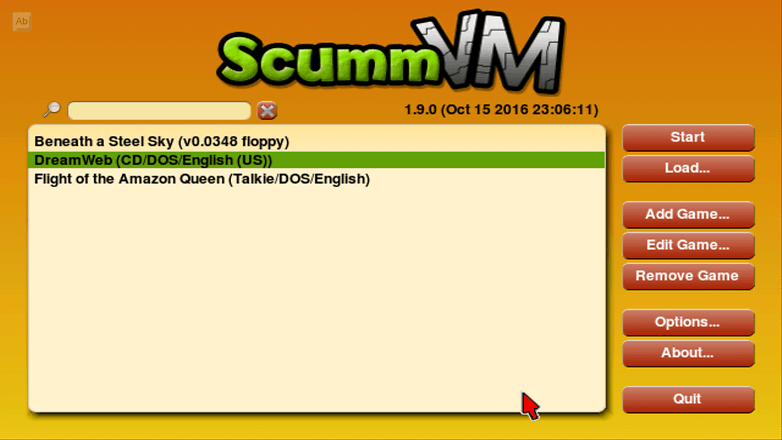 The ScummVM website has a number of free and legally downloadable games such as Beneath a Steel Sky, Dreamweb, and Flight of the Amazon Queen being the more popular ones (and all three are extremely worth your time). Some of the supported games that are available for purchase can be found on gog.com. Fans of old adventure classics should check out ScummVM to relive the old memories.
4.1 stars on Google Play
Price: Free
As always, the same principle applies to this list of best adventure games as we all have very subjective taste in the matter.
Of course, we also look at what the stores have to offer, check out your recommendations and what other "Best Of" lists depict. So if you have any tips for adventure games that you think should have made the list here, share it with us in the comments!