The best accessories for the Moto Z and Moto Z Play: Cases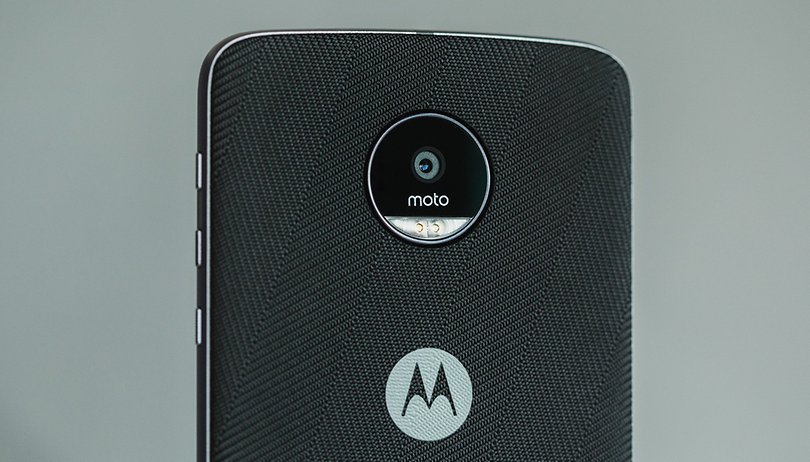 If you've recently bought a Moto Z or a Moto Z Play, you may have already realized that the shape of the phone and the size of the main camera lens have forced accessory manufacturers to adapt their products. I've been using the Moto Z play for a few weeks now and in this article, I'm going to share with you which accessories I enjoy using most with my device. Today we're going to talk about cases and protective covers for the Moto Z and Moto Z Play. NEXTPITTV
Types of accessories
Cases and protective covers
In this list you will find options that have already been tested by our team, as well as suggestions we have received from our readers. Unfortunately, online availability of accessories in some markets is still pretty weak, so we'll suggest some alternatives that can be imported. When we do that, we'll show you which online stores you'll be able to buy from.

Note: Remember to check the minimum shipping value of the products you buy online, as many times extra charges will be added on to any purchases.
Cases and protective covers for the Moto Z and Moto Z Play
Moto Style Shells
For those who want to customize
When you purchase any smartphone in the Moto Z line, you'll find that at least one Moto Style Shell is always included. The model I have is made of nylon, and it's perfect for making the back of the device flat, so I never feel the lump of the raised camera.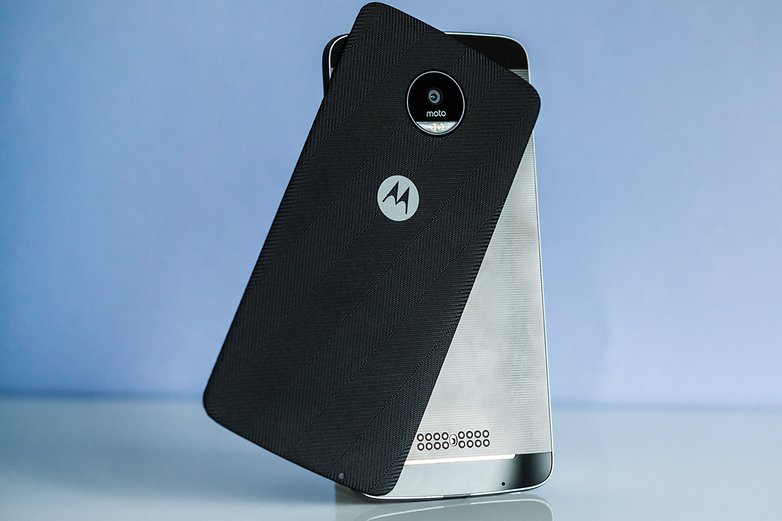 In addition to their fabric model, Lenovo also offers Moto Style Shells in materials like wood or genuine leather. These covers attach to your device with magnets and are easy to remove. Unlike some of the accessories we have listed, the Moto Style Shell does not protect your device from drops. Its purpose is much more aesthetic.

Incidentally, this would be a great Christmas present for anyone who has a Moto Z or Moto Z Play.
Transparent Silicon Cover
For those who want to protect their device from scratches
This cover is perfect for anyone who bought the Moto Z and likes it just the way it is. In other words, it will protect your device but you'll still be able see the sides and back just as it came from the factory. The audio jack and sound inputs aren't covered, and accessing the USB Type-C port is easy. Pay close attention though to the kind of Moto Z model you have as the Moto Z play has bigger dimensions, including its headphone jack.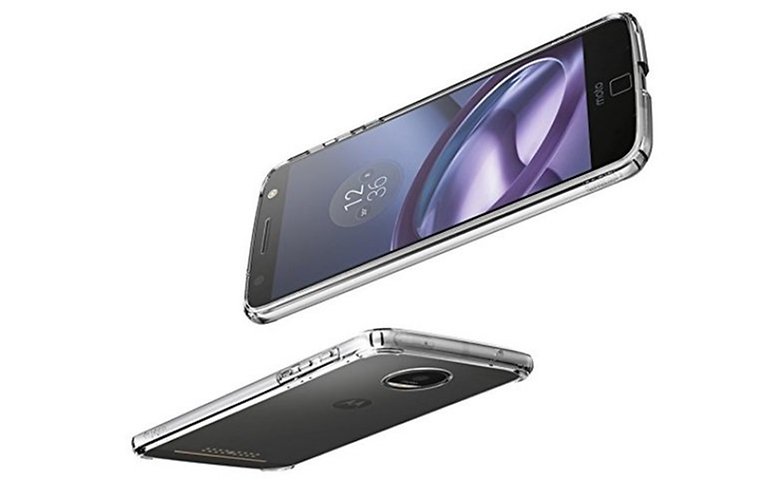 This type of case is great for protecting your device against scratches, but remember to clean it before putting it inside the case. With my own device there was some dirt on the backside when I put it in the case, so over time and with friction it ended up all scratched.
Spigen Rugged Armor
For those who are looking for a bit of extra security against drops
Spigen is well known in the world of smartphone protective cases and though we still don't have a Tough Armor version, the Rugged Armor case is available for the Moto Z series. If you haven't heard of Spigen yet, it is one of the leading brands for these sort of casings. MobileReviews-Eh, a type of DXOMark but for protective cases, says the brand is one of the most resilient as far as smartphone cases are concerned.

The Rugged version, however, is simpler and doesn't have the same specs as the Tough model. The Spigen Rugged Armor is a silicone case made from TPU (Thermoplastic Polymer) that covers the back and sides of Moto Z phones, leaving the front exposed. Its main strength is its malleability. Here you can see that the volume and power buttons are covered.

Unfortunately, this cover isn't widely available but it can be found on Amazon.com (remember to check the minimum shipping costs). Its important to note that the Moto Z line is quite new, so this means most accessory manufacturers haven't started making products for these models yet.

As I mentioned before, more and more cases for both the Moto Z and the Moto Z Play should be coming out soon - especially ones offering better protection. It will eventually be similar to what's available for the iPhone and the Galaxy S.

If you know or are using a protective case for your Moto Z or Moto Z Play, share your suggestion in the comments below.

Which cover do you use on your phone? Would you recommend it?