How aviation enthusiasts embraced apps, and have never had it better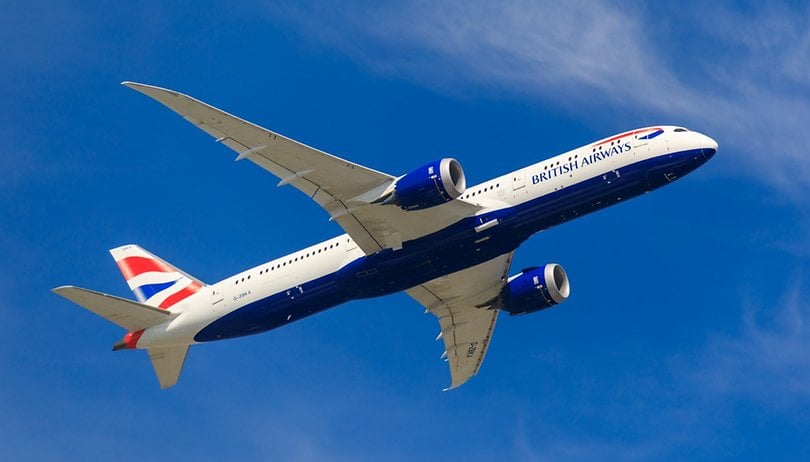 When we think of an aviation enthusiast, the first thing that comes to mind is the image of an amateur pilot at the controls of a light aircraft with a cap and sunglasses. With the democratization of access to commercial flights and the media coverage of everything related to air transport, the number of aviation enthusiasts far exceeds the number of people with a small aircraft to fly on weekends. Now, enthusiasts share their fun on social networks, publish pictures taken near tarmacs on Instagram and have fun every day thanks to numerous applications. Here's how apps have consolidated a worldwide community of fans.
Aviation fans can be divided into two main categories (one can, of course, belong to both categories). On the one hand, there are commercial aviation enthusiasts who consume all news and new information about Boeing or Airbus models, new airports, and air safety. On the other hand, you find military aviation fans who are inexhaustible on arms sales figures, the specifics of the latest Rafale or videos of landing on an aircraft carrier. For reasons of space, we will only talk here about the first group.
Feeling the plane from a distance
Whatever the field, one of the first characteristics of a passionate person is that they can't help but want to satisfy their passion. A commercial aviation enthusiast will be that person who points a plane in the sky and explains that it's an Airbus A320, when all you see is a plane making noise in a residential area. When I flew a lot for professional reasons, I sometimes even met people who knew the specifics of the Air France, KLM or Iberia fleets by heart.
In short, it's no surprise that aircraft geolocation apps such as Flight Radar or Flightradar 24 have given these people the means to travel by proxy. These apps allow millions of people to follow airline flights in real-time on a map, to look at the technical specifications of the aircraft, to visualize the air traffic over our heads or even to follow a live landing. This is, therefore, a considerable technical contribution for millions of people who cannot take the plane permanently (the dream of these enthusiasts) due to a lack of means.
Flightradar24 Flight Tracker
Updated: January 24, 2020
Size: Varies by device
Current version: Varies by device
Compatibility: Varies by device
Price: 1.49 euros - 74.99 euros
Content Classification: All Audiences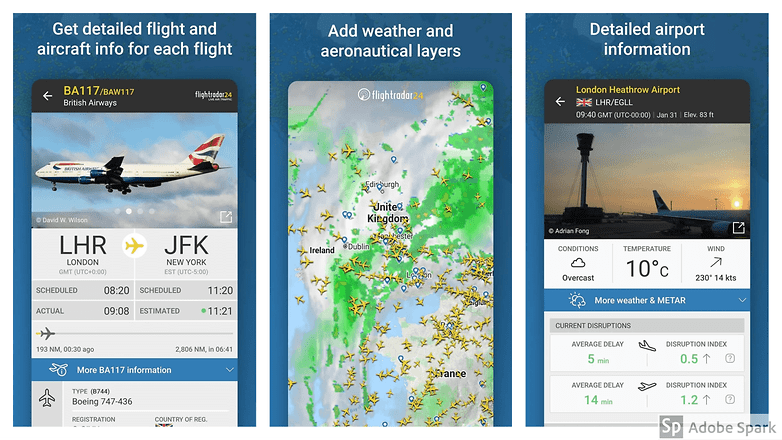 Air Traffic
Updated: February 4, 2020
Size: 6.5M
Current version: 8.0.1
Compatibility: 6.0 or previous version
Price: Free
Content Classification: All Audiences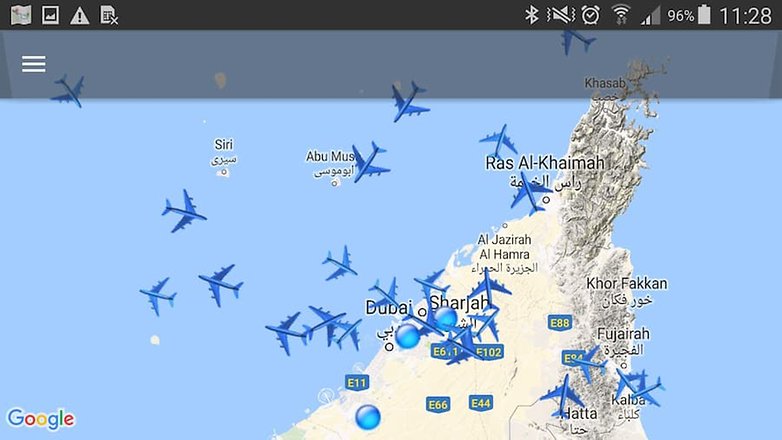 That airport feeling from your smartphone
We cannot talk about aviation without mentioning airports. These are highly organized places where each company, air traffic controller or commercial vehicle plays its score in a highly regulated symphony. Many enthusiasts are fascinated by airports. Thanks to the applications, aviation enthusiasts can now immerse themselves in the operation of an enclosed space that few travelers are familiar with. Here, strategy games allow you to put yourself in the shoes of an airport manager. The game "Word of Airports", for example, plunges you into the difficulties and risks associated with air traffic management. This type of app is therefore perfect to fuel the desire to discover all facets of airport activity.
Updated: February 1, 2020
Size: 138M
Current version: 1.24.6
Compatibility: 4.4 or higher
Price: 0.99 euros - 11.99 euros per item
Content Classification: All Audiences
Feeling like a true aviation connoisseur
The other characteristic of a passionate person is a desire to test their knowledge on the subject(s) that are close to their heart. According to the posts on social networks, especially Facebook, the community of civil aviation fans is exchanging a lot of information while challenging each other to test the knowledge between its members. For example, a number of competitions are held to differentiate a Boeing aircraft from an Airbus aircraft. Once again, the Tech world provides enthusiasts with very interesting tools to play and continue to enrich its aeronautical culture. There are many applications for comparing, learning to differentiate and sorting through the many technical features of the devices. For example, the Name the Plane game offers more than 1000 high-resolution photos of planes and 152 different types of planes.
Name the plane
Updated: August 10, 2018
Size: 77M
Current version: 1.2.12
Compatibility: 4.1 or earlier version
Price: Free
Content Classification: All Audiences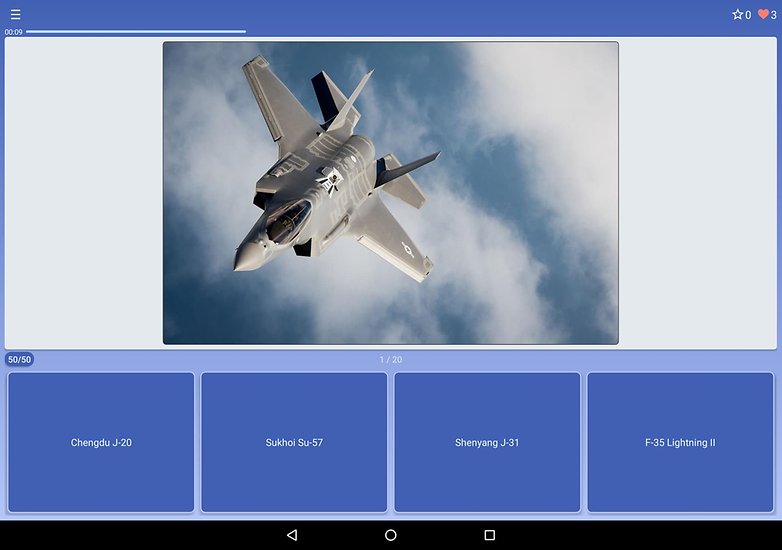 Feeling like you are at the controls of an airplane
The question of driving is essential for all those who share a passion for a means of transport (trains, cars, boats, etc.). There are many applications for piloting and you can feel at the controls of different models. It is very common on Facebook to see enthusiasts sharing their exploits on a Boeing or Airbus. In all cases, it is a question of perfecting one's skills as close to reality as possible, as demonstrated by the success of flight simulators in particular. This phenomenon will certainly increase with virtual reality helmets. Before that, smartphone games allow you to have fun while testing your ability to be a good captain.
Plane Simulator 3D
Updated: May 13, 2019
Size: 18M
Current version: 1.0.7
Compatibility: 4.0 or previous version
Price: 1.99 euros - 99.99 euros per item
Content Classification: All Audiences
Feeling accompanied
Finally, all passion is cultivated by memories or small daily reminders. For aircraft lovers, what could be better than to put your favorite model of aircraft as wallpaper? There are applications in this area that offer breathtaking images and further fuel the attachment of some to specific models. The photos offered by these apps come from rich and extremely varied databases. Other apps offer wallpapers animated by the key phases of a flight: taxiing, takeoff, climb, cruise and landing. In any case, the smartphone is here to carry your passion with you.
Updated: September 4, 2019
Size: 14M
Current version: 1.8
Compatibility: 4.4 or earlier version
Price: Free
Content Classification: All Audiences
As we have seen, the case of aviation enthusiasts is one of the many examples of meetings between the telecom world and thematic sharing communities. Many applications have thus become a means of communicating and sharing one's attachment to means of transport that fascinate mankind. The rise of civil aviation enthusiasts proves that apps can be both highly targeted and best-sellers if sales are anything to go by. This situation reminds us that there are as many uses of apps as there are users.
And you, what applications do you use to fuel your passion(s)? Let us know in the comments section below.