Top 5 Apps of the Week for Android & iOS: Bibots, an indie game, and more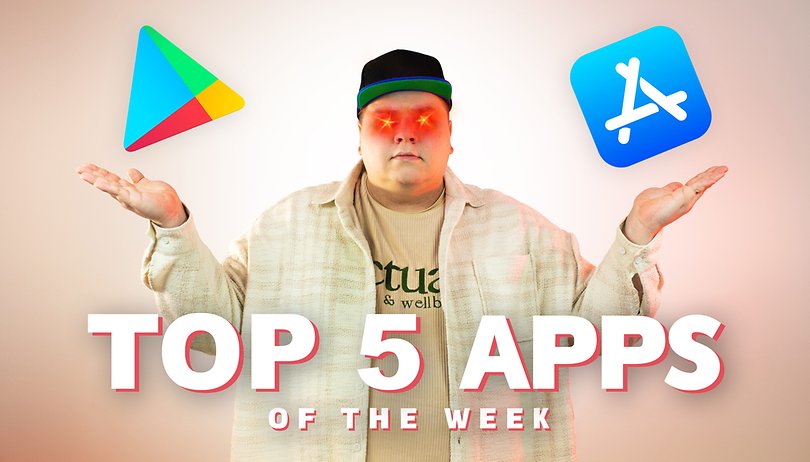 This week brings with it a bunch of new apps or notable ones that have been around for some time, but not quite yet explored. Hence, we have selected some apps that we think you might fancy. Among them include the recently released Bibots which will surely keep your palms sweaty, and an independent game that puts your reflexes and agility to the test. Sit back, enjoy, and take a look at our top 5 Android and iOS apps for this week.
This list of apps is different from our free app suggestions that are published twice a week. After all, we perform our due diligence and test each app, ensuring we get well and truly familiar with them before making it as a suggestion in our top 5 list. In other words, you will only find apps and mobile games that we ourselves would recommend to our friends and acquaintances here.
We would also go the extra mile and clarify the most important questions for discerning phone owners: Do you require an account? Does the app cost anything and does it come with any advertising and in-app purchases? In order for you to save time and not dig through the Google Play Store or the App Store, we also share all relevant information accompanied by screenshots and videos.
Bibots (Android & iOS)
I don't know about you, but my reflexes were never the best to handle shoot 'em ups in the first place. My eyes simply could not keep up with the million different things that were happening on the screen simultaneously. Needless to say, games like Contra failed to capture my attention, but perhaps it is time to dive into this genre again with Bibots.

Bibots is a top-down shooter that does not deviate too far away from the formula. There are maps to explore, and you certainly have your fair share of bad guys to get rid of. With a few characters known as Bibots to choose from (each of them with their own characteristics), the gameplay does not differ. I would highly recommend you use an external controller to play games like these, otherwise, you are setting yourself up for major disappointments whenever the going gets tough.
Price: $5.99 / Ads: Yes / In-app purchases: None / Account required: Yes
So far, the game is still relatively buggy, so it might dent the gameplay experience a bit. Some might even find the replayability factor less than expected as the upgrade progress is very slow, featuring marginal gains. The asking price of $5.99 without any in-app purchases required does make it more palatable, though. I do hope the developer does their bit to clear up the bugs as soon as possible, and I would recommend you not leave the app running idle in the background for too long, otherwise, it will freeze and all your progress will be lost.
Rogue's Treasure Fall (Android)
Rogue's Treasure Fall is an indie game that claims to put your reflexes and agility to the test. You are a rogue, and the game's premise is simple: you have entered a cave and your task is to collect as much treasure as possible. All treasure will drop from above, although with the falling gold and collectibles, there will be falling rocks as well.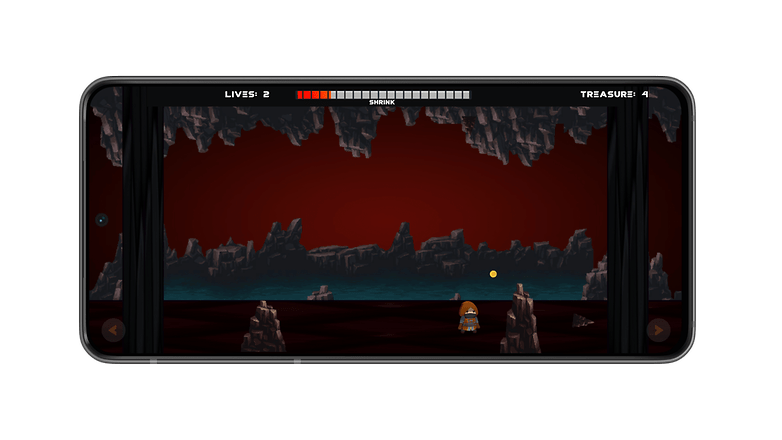 Your job? Pick up all the dropped gold (which disappears after a while if you are too slow) and literal easter eggs that provide different time-based power-ups, ranging from a speed-up to growth and shrinking. You will need to guide your rogue to the left and right and position yourself strategically to catch falling treasure. The more gold you accumulate, the higher your score, and the higher up you will be on the leaderboard.
Price: Free / Ads: None / In-app purchases: Yes / Account required: None
You can watch an ad to obtain more lives, but if you cannot wait or lack patience, then feel free to fork out some money to purchase more lives. Overall, this can be a bit of a chore, but once you get the hang of the mechanics, it becomes quite a relaxing and no-brainer outing. You have three lives to begin with.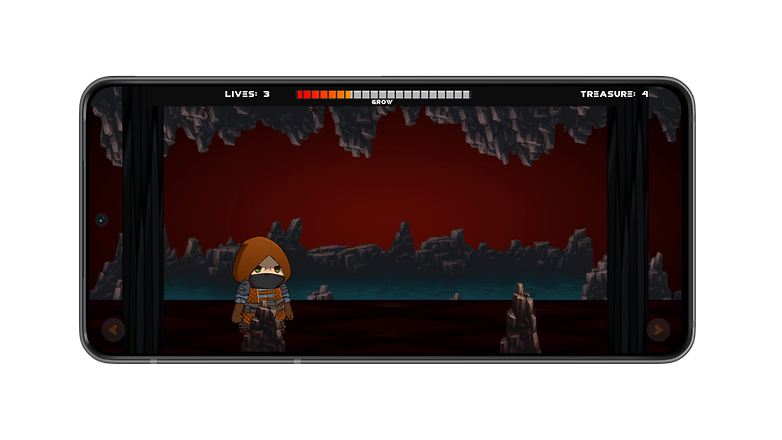 Cozy Cafe: Animal Restaurant (Android & iOS)
Here is a game that is certainly going to overwhelm you with cuteness. In this game, you will drop by different types of restaurants, where your (hopefully) capable team of animal waiters and chefs work together in a frenzy to keep their hungry customers happy. If you do well, you will obviously earn more money, and with the additional cash input, you can then upgrade your food stations as well as unlock newer stages.
We hope you will be able to find it interesting in the video below:
Price: Free / Ads: Yes / In-App Purchases: Yes / Account Required: Yes
You do not have to worry about returning to this game time and again because one unique thing about this is how money is earned even when the app is closed or left running idly in the background. Of course, the latter would mean a battery drain, but at least it helps you progress even if you are preoccupied with something else.
Expiring Product Notifications (Android)
I have this particularly bad habit of buying way too many groceries each time I make my weekly trip to the supermarket, only to realize that I am unable to finish everything within the week. Well, it is a good thing then that I have a fridge, right? Actually, the truth is, such action just compounds the problem. The fridge becomes the place where things go and die especially foodstuff.
Price: Free / Ads: Yes / In-app purchases: None / Account required: No
This app helps me consolidate all the stuff that I have in my fridge, making sure that everything in there is up to snuff and I do not end up with an upset tummy. Using the app is simple. First, you take a photo of whatever you have, key in the expiry date, label it accordingly (name and category where possible), and you are good to go! It will show the list of items that you have and their upcoming expiry dates, letting you know what you need to consume first (or throw out).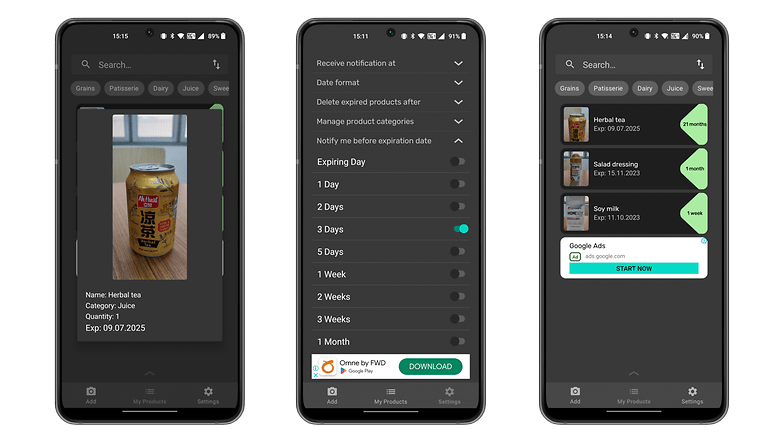 I think this app is perfect for busy people who simply do not have the time to cook consistently, as it helps you keep track of whatever remaining ingredients you have in the fridge so that you can whip something up. I think this is best paired with a quick recipe app, although it would be even better if the app itself comes with a recipe list! That's wishful thinking on my part...
Ghost Detective (Android & iOS)
Do you love to solve mysteries, especially murder mysteries? If you answered in the affirmative, then you might want to check out Ghost Detective. Once again, it pays to be a Netflix subscriber, where you will then gain access to mobile games that are quirky and interesting, and sometimes, cost a fair bit if the same game were to be purchased over Steam. Ghost Detective plunges you into the world of murder, where you play the role of Detective Tess Robinson.
You have but one task, to find out who is your murderer. Yes, you read that right. There is no rest for the wicked, not when you yourself are now a spirit and have all the advantages of moving around as one. New Orleans is where you are located and the place is far from being the 'cleanest' spot in town, if you get my drift. Haunt your way through the Big Easy and search for clues that will aid the crime scene investigation.
Price: Free / Ads: None / In-app purchases: None / Account required: Yes (Netflix)
You are also privy to other ghosts with the option of interacting with them and searching for different objects with limited time to spare. The dialogue is witty, making this one of the more entertaining games you can dive into. After all, everyone loves an intricate murder mystery, so what better way to begin than with yours? I found it helpful to have a pen and paper by my side to take down notes that I think would come in handy later...
---
This is the end of our top 5 list for this week. We hope you like one or the other title and give it a try yourself. Are you missing apps in our lists or do you have games that we should definitely try out? Then post them in the comments.