Here they are: Our top 5 Android and iOS apps of the week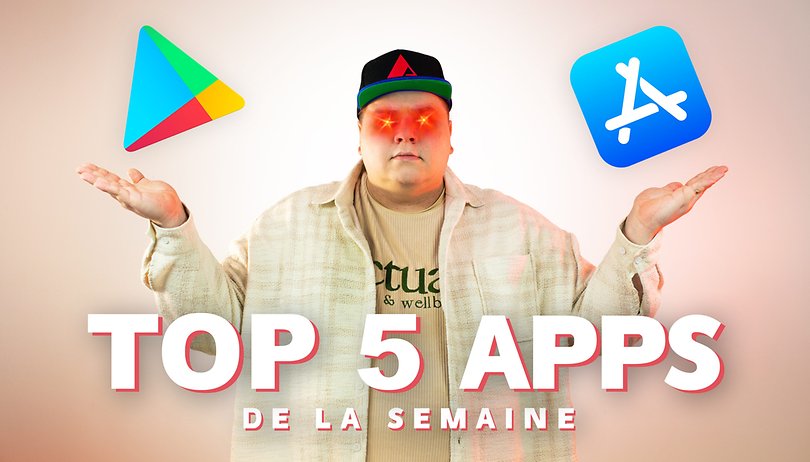 Every single weekend, we at NextPit convene to narrow down my selection of five free or paid mobile applications and games that caught my eye on both the Google Play Store and the Apple App Store this week.
Each week, I will try to bring you the best possible apps that are not data traps or microtransaction hells. In addition to my own discoveries, I also included apps discovered by the NextPit community and shared over our forum, which I invite you to check out.
From mobile games to productivity apps, here are the Top 5 free and paid Android/iOS apps from NextPit this week. We publish this selection every week, you can also check my 5 free apps of last week.
Get a 30-day Free Prime Gaming
with Amazon Prime Trial
Taskade (Android & iOS)
Well, that's it for the Top 5 apps when it comes to relaxing with my colleagues Ben and Stefan. I'm back in charge and we shall begin with a productivity application for both Android and iOS: Taskade. This app offers a slew of features that help you organize your digital workspace.
You can create projects, tasks, set and schedule goals, and track their progress. You are able to share and assign tasks to other members of your workspace. The interface is pretty to look at, everything is neat and accessible, and the information is visually presented in a clear manner with the collaborative side of the app being well thought out. Everything is synchronized over the cloud.
The free version of Taskade is already very complete and is also available as a desktop version. The Pro package at $5 per month simply allows you to upload files of more than 250 MB, lets you manage permissions/restrictions of your workspace members, and synchronize your Google Calendar. The application does not contain ads.
Price: Free / Advertising: None / In-app purchases: Yes ($5/month) / Account: Required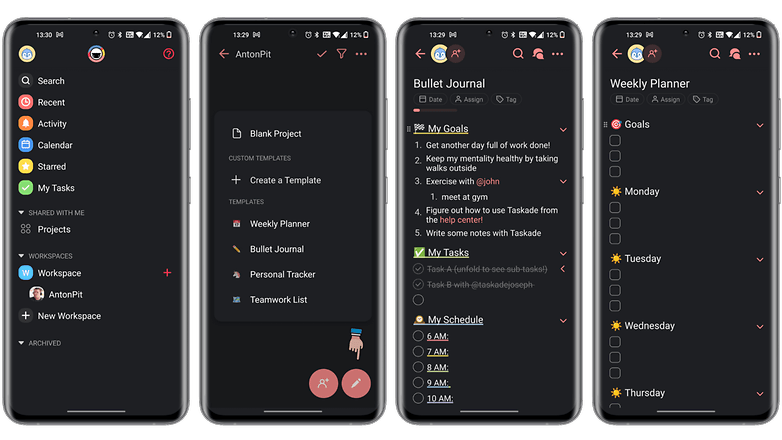 Exit Button app (Android)
This Android application uses accessibility features to add a floating button to your interface that allows you to quickly close an application. The idea is to allow you to leave an app and close it with a single tap on your smartphone screen so as to hide it from prying eyes quickly.
Imagine for a moment that you are reading a smartphone review on a tech site that is not NextPit. Now that is a real shame and I don't recommend doing so. But let's face it, if someone pops up behind you and wants to look at what you're doing on your phone, you can quickly hide your monumental mistake before you're duly called out. Oh yeah, and you can also go to NextPit.com and read a proper review. I'm not implying anything, but I'm watching you!
The application is free, without any ads and ultra-simple to use. The developer says that it works better if you have the three-button navigation activated but I tested it with the gesture navigation and had no issues.
Price: Free / Advertising: None / In-app purchases: None / Account: Not required
Measury: Converter & Scanner (Android)
This Android app allows you to scan English recipes and convert units to measure your ingredients. You do not give two hoots about ounces, teaspoons, and other wacky imperial system fantasies? You can obtain the metric equivalents with this app.
Optical character recognition looks to be reliable. The application also allows you to adapt each identified amount according to the consistency of the different types of ingredients (liquid, solid, etc). The interface is not really that nice to look at though, and it contains advertising banners at the bottom of the screen which can be removed with a one-time fee of $1.99.
Price: Free / Advertising: Yes / In-app purchases: Yes ($1.99) / Account: Not required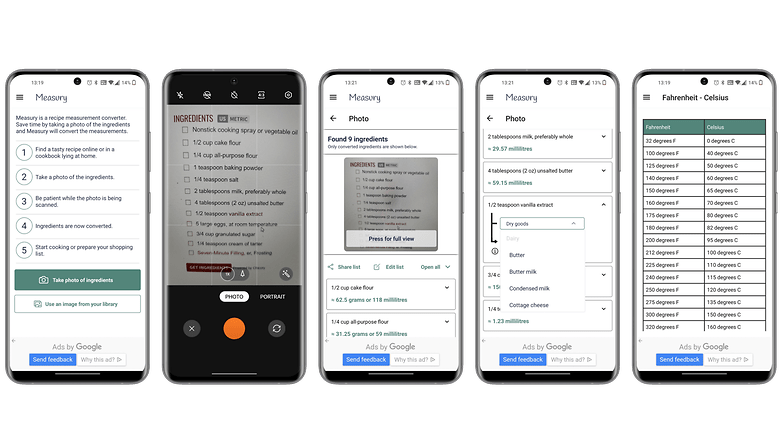 Get a 30-day Free Prime Video
with Amazon Prime Trial
Hundeo (Android & iOS)
This app was developed in Germany, with the word "Hund" meaning "dog" in German, and it offers a whole range of guides and tutorials to help you train, feed, and care for your dog. Although there is nothing more effective than an invective shouted in the Gothic language to gain respect, the application is also available in English.
You can create a profile for your dog and fill up his "data sheet". You can then choose to have your dog perform tricks, play games, learn food recipes and take classes to learn more about dog training and behavior. The app offers detailed step-by-step tutorials with illustrations and even demonstration videos.
The app is free to download but some modules are locked out as you have to pay in order to access them. The subscription costs $14.99 per month or $35.99 per year (which amounts to $2.99 per month, which is billed in a single transaction). You have a free 7-day trial to test it out and see whether it barks up the right tree for you.
Price: free / Advertising: no / In-app purchases: yes ($14.99 per month /$35.99 per year) / Account: required / French language: no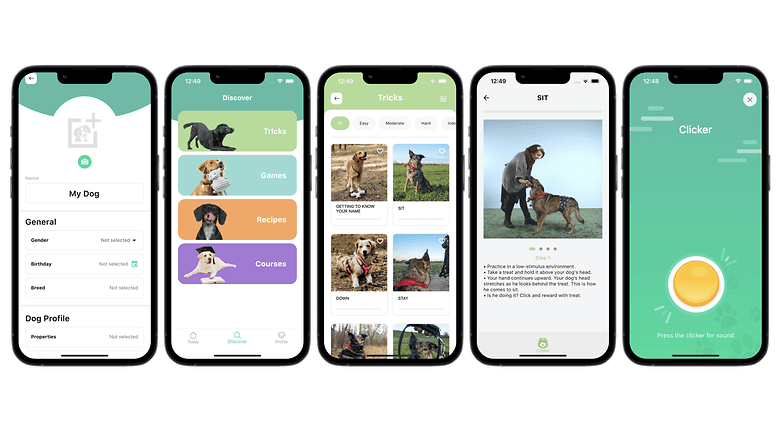 Streets of Rage 4 (Android & iOS)
I was going to tell you about Diablo Immortal, THE major mobile release over the last few days but considering the stories of microtransactions that might eventuallly tally up to $100,000 to upgrade a single character to the maximum level, I'll refrain from doing so.
Instead, I recommend another big name in video games: Streets of Rage 4. This 3D isometric fighting game is a mobile port made by Playdigious, a French editor based in Nancy (the editor who also attached to DotEmu, one of the French studios that worked on the PC and console version which was released in 2020).
We find arcade-friendly controls, a graphical style that was inspired by the comic book universe, and a gameplay that is very fun with its beat 'em up mechanics (you walk from left to right and have to beat up everything that moves in man-to-man fights). I'm really looking forward to play it over this weekend.
The game is not available for free as it costs $7.99. It contains no ads and contains $3.99 in-app purchases that will unlock additional characters. MFI controller support is included, and a multiplayer mode will be offered via a free update.
Price: $7.99 / Advertising: None / In-app purchases: Yes ($3.99 per item) / Account: Not required
What do you think of this selection? Have you already been able to test some apps on this list? What would be your Android and/or iOS apps of the week?