Top 5 Android and iOS Apps of the Week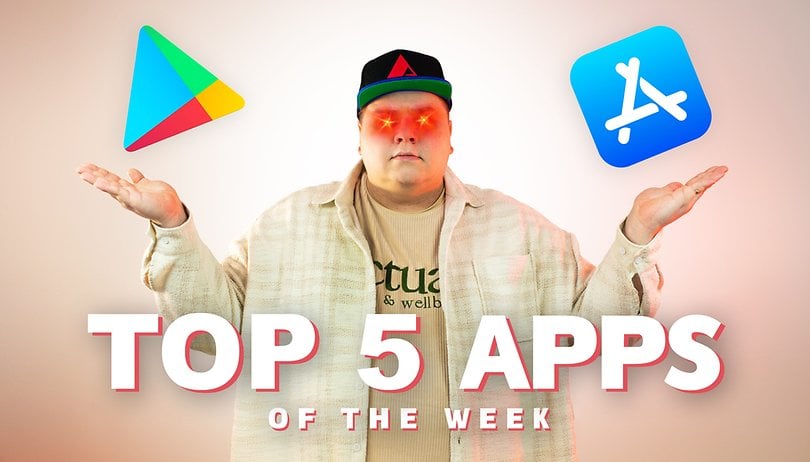 This week, we're recommending a variety of apps worth trying on your smartphone. One standout is Terra Nil, a unique reverse city builder game where you restore a piece of wasteland. It's a relaxing experience, so be sure to check it out. Our curated list of apps can enhance your smartphone usage, and we invite you to explore the top picks for Android and iOS this week.
This article differs from our "Free Apps of the Week" edition, which is published twice a week. We invested significant time and effort in compiling this list, downloading and individually testing each app to ensure it is safe and free of in-app purchases or privacy risks.
This article is published on a weekly basis, so you can always check our previous "Top 5 Apps of the Week" edition to see whether there was anything interesting that you might have missed. This week, we explore Mighty Doom, a top-down shooter that packs all the adrenaline-pumping gore of previous Doom titles in an interesting format. Without further ado, here are our top picks for the week!
SPACE: Break Phone Addiction (Android and iOS)
It is an undeniable fact that smartphones are now an integral part of our daily lives, that even I sometimes feel phantom vibrations on my thigh where my phone normally is in my pocket—only to discover that there was no phone there in the first place. This is an early sign that I have been spending too much time on my handset, which is why I decided to check out this app that will hopefully help me distance myself from my phone unless necessary.
SPACE worked great to help me discover my usage pattern, which apps I use the most, the time of the day which I have allocated for my phone, and other details. I did not realize my phone usage habits until I saw what SPACE showed me!
This allowed me to set different goals, ranging from phone usage and screen time to the number of unlocks. I am able to track such progress over time as well, and for accountability, I like the fact that SPACE lets me share my progress with those whom I trust. Overall, a recommended app for those who want to wean themselves off their phones for a season.
Price: Free / Advertising: None / In-app purchases: Yes / Account: Not required (but recommended)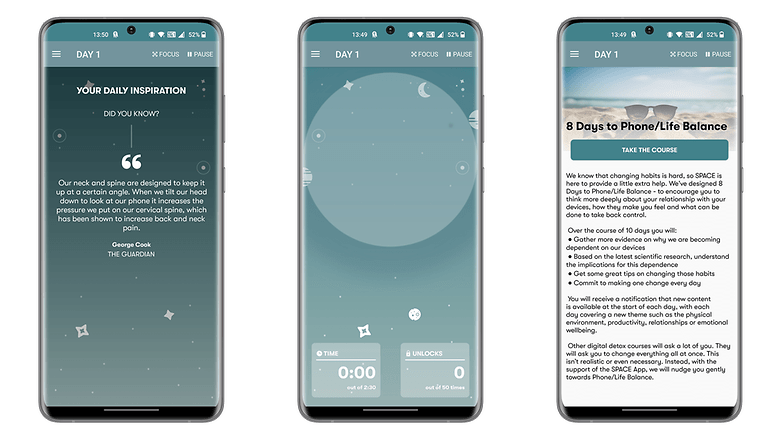 WOMBO Dream (Android & iOS)
AI has been quite the buzzword over the past year, especially when ChatGPT burst onto the scene and raised quite a ruckus. AI-generated art is another area that has grown over the years, and with smartphones having the type of processing firepower to handle more complex tasks, it is not surprising to see AI art apps like WOMBO Dream appear.
To use the app, simply enter a description (up to 200 characters) and let the app work its magic. I tried entering some NSFW prompts, but the app politely denied them with a "Retry" prompt. It's good to see the app keeping it clean!
The app also offers premium access. This is worth investing in if you are interested in the topic of AI art, but for those who just want to fool around with it, the free version is good enough for basic output. I did not find myself too attached to it, but perhaps this is because I still have an aversion to AI-created work, art included. After all, should I not fear the rise of AI that might one day take over my journalistic job?
Price: Free / Advertising: None / In-app purchases: Yes / Account: Not required (but recommended)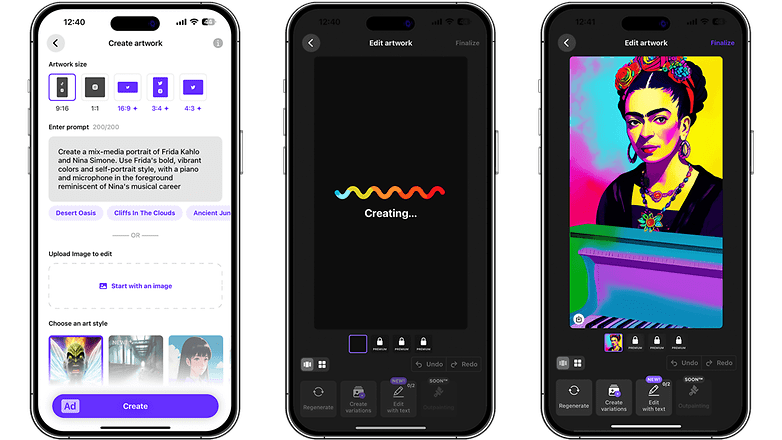 Apple Music Classical (iOS)
This suggestion comes from my colleague Camila Rinaldi.
For those of you who love classical music, Apple has finally released the standalone app, Classical. After eagerly waiting for several weeks, I was able to download it at the beginning of this week. The app integrates seamlessly with an Apple Music subscription (Amen!) and offers a vast library of works from the great composers of both our past and present.
The app also provides informative commentaries, composer biographies, and historical context for the pieces, enhancing our understanding and appreciation of the music. Apple Musical Classical delivers a High-Res Lossless audio streaming and Dolby Atmos technology. So, with compatible headphones, you can enjoy the music with the best possible sound quality.
Finally, the app features a user-friendly interface, similar to what you're already familiar with in the Apple Music app. Navigating the catalog is easy, as is creating playlists and managing your listening experience. Currently, the app is exclusive to the Apple ecosystem, but an Android version is already in development.
Price: Free (Apple Music subscription required) / Advertising: No / In-app purchases: No / Account: Yes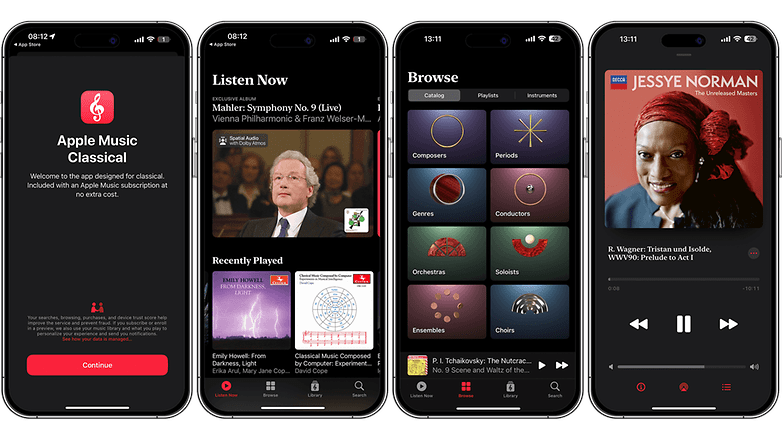 Challenge: Workout & Relax (Android)
We are all more informed about our health than ever before. Many of us have the means to eat and live well, but one thing that we lack: the discipline to maintain a healthy lifestyle. This translates to exercise, and seeing how I have also fallen off the wagon as of late regarding my fitness schedule, I have decided to give Challenge: Workout & Relax a go.
Basically, Challenge comes across as a workout app that hopes to increase your daily physical activity. Thankfully, I found the app to be easy to use and understand, and the 30-day exercise course that covers the full body, legs, and abs is useful for beginners. There is also an ample number of exercises that feature animation and relevant instructions, making it easier to follow.
If I have one gripe about this app, it would be the slightly longer loading times than what I would have preferred. Perhaps I am just impatient, but it does give you ample time to set up and get comfortable before you sweat it out.
Price: Free / Advertising: Yes / In-app purchases: Yes / Account: Yes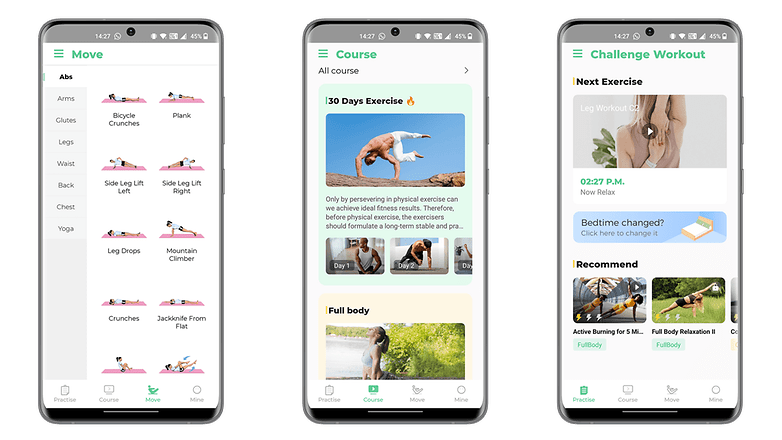 Terra Nil (Android & iOS)
Much has been said and done about climate change, and there is this nagging feeling that the whole world is going to end up in a big, convoluted mess eventually. Terra Nil offers a spark of hope. Do you see a parched land? Terra Nil sees potential. It is your duty to bring a piece of dead land to life. In other words, instead of building a brand-new world, you work on a reverse version of a city builder.
Ground that is seemingly inhabitable is your playground. You will take ruined ground and rely on the power of technology to bring life to it. The sprites are very well drawn, and the soundtrack is extremely soothing. In fact, do enough in the game, and wildlife will also return to what was once their natural habitat, ranging from bears to fish, frogs, and birds. Once you have completed your mission, you simply leave, with not a single trace of your presence being there at all.
This is certainly a thought-provoking game that makes you think of your current lifestyle and ecological choices. While it is not going to make me rush out and buy a Tesla (which I can't afford in the first place), it certainly gave me pause to ponder over what other small changes I can make to leave a better world behind when it is my time to go.
Price: Free / Advertising: No / In-app purchases: Yes / Account: Not required
That concludes this week's recommendations! We hope you found something to enjoy over the weekend. If you're looking for something new, feel free to explore beyond our Top 5 picks. Let us know your thoughts on our selection in the comments.