Top 5 Android and iOS Apps of the Week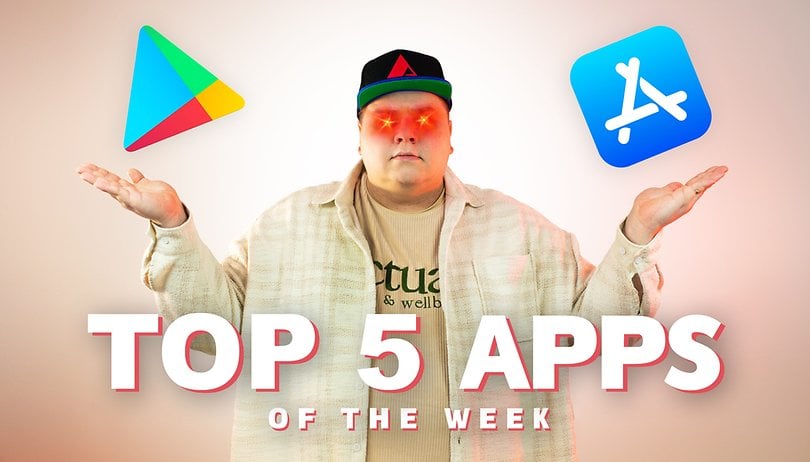 If there is one thing about the app world, it is just how exciting things can get with different apps being released on a weekly basis. This week, you might want to try your hand at handheld drawings or solve puzzles with Stuffo, a robot who lives on a planet filled with puzzles. It is deceptively addictive as you work your way through all 65 levels, moving boxes to exit the level. Whether you have a long, leisurely weekend to spare or are packed to the brim with activities, these apps are sure to enrich your smartphone usage. Join us as we explore the top apps that you can try installing this week!
Do be aware that this article is different from our "Free Apps of the Week" edition which is published twice each week. We do more than just read about these apps and thoroughly check them out by downloading and installing them individually. We also closely examine each app to ensure it doesn't have any unwanted in-app purchases or sneaky data collection practices that risk our privacy.
This article is published on a weekly basis, so you can always check our previous "Top 5 Apps" stories to see if there's anything you may have missed. This week, we've included a touching game set in a devastated world that you won't want to miss. Without further ado, here are our top picks for the week!
Soundclub (Android and iOS)
Now that lockdowns are virtually over all over the world, it is time to step out to the sunshine and party like it's…well, 1999? Soundclub is an app that lets you discover over 5,000 music festivals and 1.2 million artists who ply their trade around the world. In other words, this is a one-stop music festival app that lets you purchase tickets, read and leave reviews, and check out upcoming lineups, among others.
All information in Soundclub is updated in real-time, and you can filter and view all the music festival information at a glance. Of course, you will first need to sign in with an account, note your preferences, and be presented with a curated list of artists and upcoming concerts. Tapping on the artist will even show their Spotify tracks at the bottom…neat!
Price: Free / Advertising: Yes / In-app purchases: Yes / Account: Required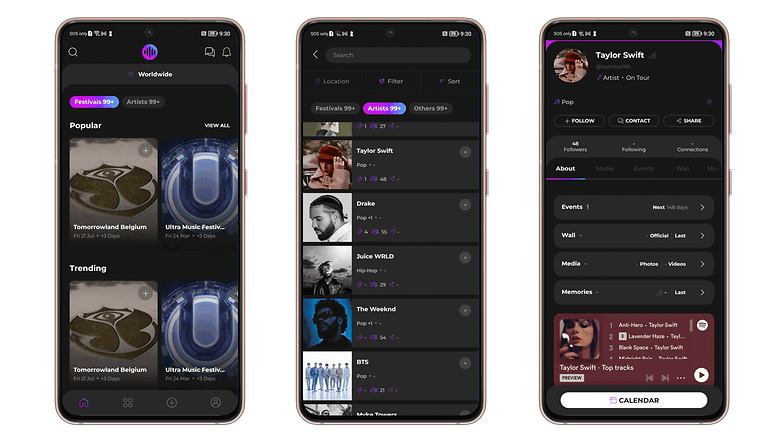 Wacom Notes (Android)
"Oh no, not another note app!" Hear me out first before you just skip this. As you know, Wacom is one of the well-known players when it comes to the tablet and inkspace industry. Do you really need another note app? Wacom fans, those who are curious, and are unable to afford the Galaxy S23 Ultra can pick up Wacom Notes which is specially designed for taking down handwritten notes.
Heck, it even supports Chromebooks, making it a useful app for the education line. In addition, when you sign up for a user account, there is a note-to-text converter, translating everything you have written down into typed text for easy manipulation later on. This feature worked well enough even though I thought I had done my best to emulate a doctor's handwritten prescription. It is basic and functional, so do not expect anything more than that.
Price: Free / Advertising: None / In-app purchases: None/ Account: Not required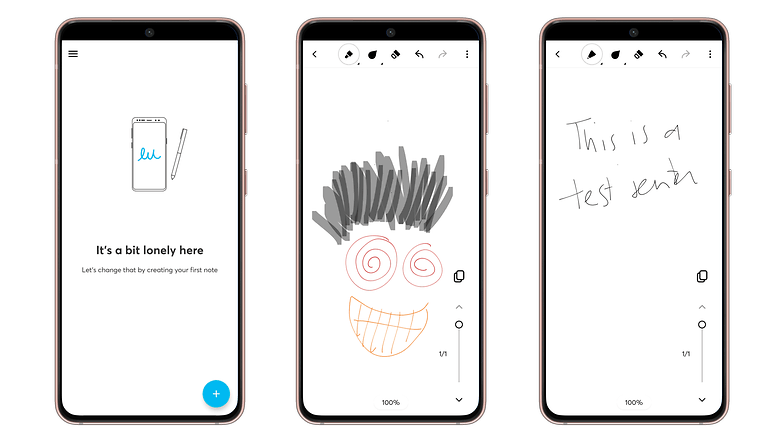 Crypto Analogy (Android)
Cryptocurrency used to be the bee's knees with everybody and their grandparents investing in something so intangible and difficult to understand. It has certainly seen a fair share of highs, while many others have seen their savings go up in smoke in the great crypto crash of last year. If you still have some skin in the game, perhaps Crypto Analogy might be of some help.
This is a cryptocurrency research app that lists down all the cryptocurrencies that you are interested in. Do you want to know which has been the better-performing one in recent times? Simple, just compare two different cryptocurrencies with a single swipe, where the exchange rate will be shown.
Just like a stock-tracking app, Crypto Analogy will also come with a crypto price tracker for you to keep tabs on your investments. Included is a glossary where you can learn more about cryptocurrency in addition to coin statistics. Even for a crypto newbie like me, using the app was extremely easy with its clean layout and accurately displayed information If you want to unlock other features, feel free to sign up for a subscription but the free version is more than enough for a beginner to the scene.
Price: Free / Advertising: None / In-app purchases: Yes ($0.99/month - $6.99/year) / Account: Required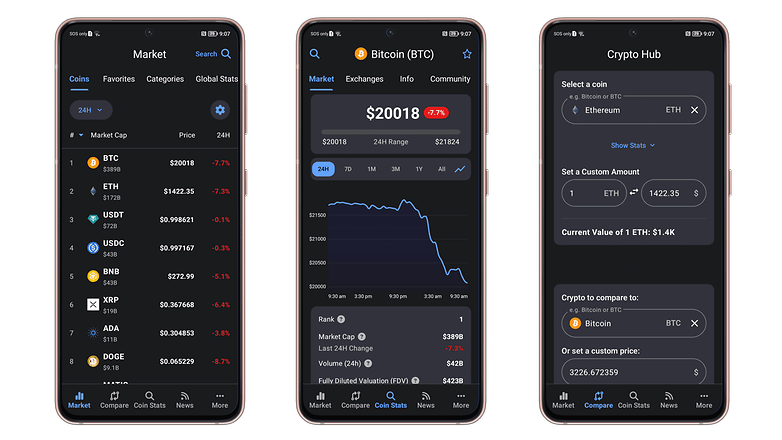 Zedge (Android & iOS)
Android is all about customization, so here is an app that gives a glimpse of Android for iOS users as well. Zedge happens to be a wallpaper, ringtones, notification tones, and alarm tones app that opens the door to a whole new world of customization options to tweak your device in a way that is truly you.
After all, you do not want your smartphone's home screen and icon plus widget layout to look like the other 99.99% of the people out there, do you? In addition, Zedge does offer promotional items from time to time, letting your smartphone feature a theme that will suit the seasons, be it Halloween, Christmas, or other celebratory occasions.
If you are averse to in-app purchases and ads that are plastered everywhere you turn, then Zedge is not for you. However, this is where you make the careful decision of choosing between a fresh new look for your smartphone from time to time at the expense of wading through an ad-laden interface. The trade-off's almost a no-brainer for some, right? Getting premium content will require you to fork out some money, but why not give the 7-day trial a go and see whether this fits your personality.
Price: Free /Advertising: Yes / In-app purchases: None / Account: Not required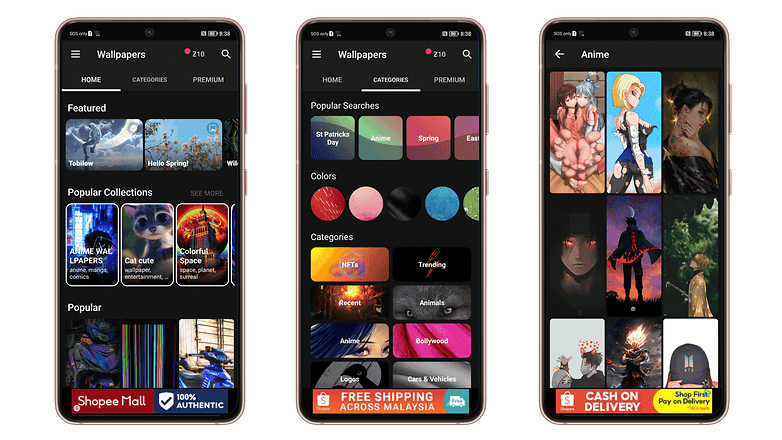 Stuffo The Puzzle Bot (Android & iOS)
Do you feel like teasing your brain this week? Why not get it done in a cute way with Stuffo The Puzzle Bot! This is a very cute game that does hark back to the early 90s with highly pixelized graphics. You play the role of the protagonist Stuffo, who is a puzzle bot that is about to go extinct.
Stuffo lives on a planet that is filled with puzzles to solve. The controls are simple and responsive, and the entire game is extremely easy to dive into without too steep a learning curve. Of course, there will be moments when you will be stumped, but leave it alone and return to the game later, and you will most probably be able to figure it out and progress.
Puzzles are solved by climbing different-sized blocks, pushing and teleporting them so that you can exit the level. The developer has included 65 levels so far, and there are plans to include more in the future. Got to love the downtempo beats in the original soundtrack that is strangely soothing.
Price: $3.49 / Advertising: None / In-app purchases: None / Account: Not required
That's it for this week's offerings! What do you think of this week's Top 5 apps of the week compared to what you have in mind? Go on, give them a go, and share your thoughts about it in the comments.