Top 5 Android and iOS apps of the week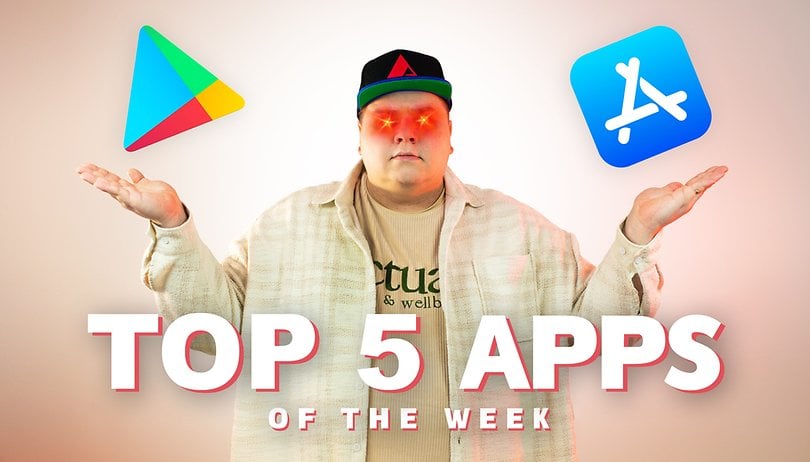 A brand new year brings with it a slew of new apps for everyone to check out. The competition has not gotten any easier, and it can be difficult to track down what's good and what's not. Thankfully, we work hard behind the scenes on the Top 5 apps of the week for both Android and/or iOS platforms.
Be aware that this article is different compared to our twice-weekly edition of free apps of the week. We do more than just read about these apps, we actually downloaded and installed these apps one by one, going through them in greater detail and checking them out personally to ensure that none of them come with unwanted in-app purchases. This does not refer to essential functions. Obviously, we will also make sure that none of them go behind your back and mine your data or personal information with wanton abandon, as we too, want to maintain our privacy in a safe and secure manner!
This article is published on a weekly basis, so do go through our Top 5 apps from last week and see whether anything appeals to you. This week, we have a new kart racing game that is popular outside of the US, and also has a sizeable following. Without any further delay, these are the following apps that made it on our list this week!
Routinery (iOS & Android)
New year, new you, right? Time is of the essence for many of us, and it can be extremely challenging trying to balance all 24 hours of the day. Some of us are better than the rest in doing so, which is why Routinery might be the right app to help you get started off on the right footing. Slay the procrastination monster with this self-care/routine app where you can manage your habits and routines accordingly.
This is achieved through simple schedules, and you will also be able to set an automatic routine notification so that you will not miss out on anything that will derail your self-improvement experience. Over the course of time, you can always figure out which habit can be allocated more (or less) time in order to be more effective.
There is also a gamification element that will help spur you on over time.
Price: Free / Advertising: None / In-app purchases: Yes / Account: Required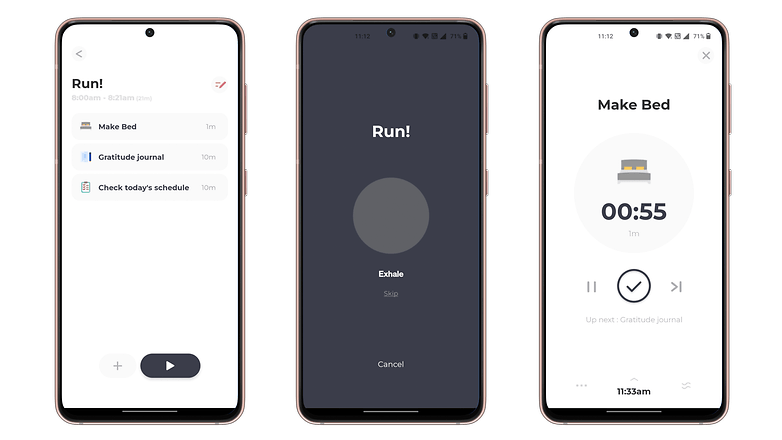 Brave Private Web Browser (iOS & Android)
With an ever-increasing number of scams happening online, it pays to be safe. Following all the best practices does help, but there are times when you would also need assistance from the type of apps you use. Brave is one browser that attempts to attend to possible security deficiencies when you browse on your mobile.
Those who have been using nothing but Chrome all this while might find the user interface to be a little challenging to get used to, but the upside is that everything is ad-free. That is simply wonderful. All in all, this is an alternative browser that you might want to use since it includes a built-in firewall and VPN, now how about that? Of course, those are paid features that can be unlocked with a payment. Those who want to do online shopping via crypto can also check out the Brave Wallet feature.
Price: Free / Advertising: Yes / In-app purchases: Yes / Account: Required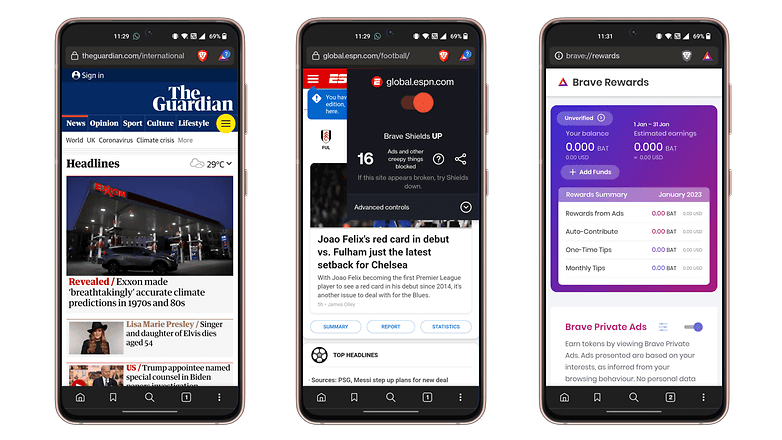 Cookpad (iOS & Android)
Eating out is crazy expensive, which is why cooking and eating at home is what most ordinary people do. However, there are days when you might have forgotten to do the groceries and need to cobble something together just to get through the night. Why not rely on an app to help you out? You can tell Cookpad just what kind of ingredients you have, and it will go through its database of recipes and throw some recommendations your way.
Cookpad is very community-based, which is a good thing. This means you have access to other people's recipes (and vice versa, assuming you are generous enough to share your recipes with others) which makes each meal time more adventurous. There are different cookbooks to choose from as well, and this app ensures your culinary adventure will always be an exciting one every single time.
Price: Free / Advertising: None / In-app purchases: Yes / Account: Not required (but recommended)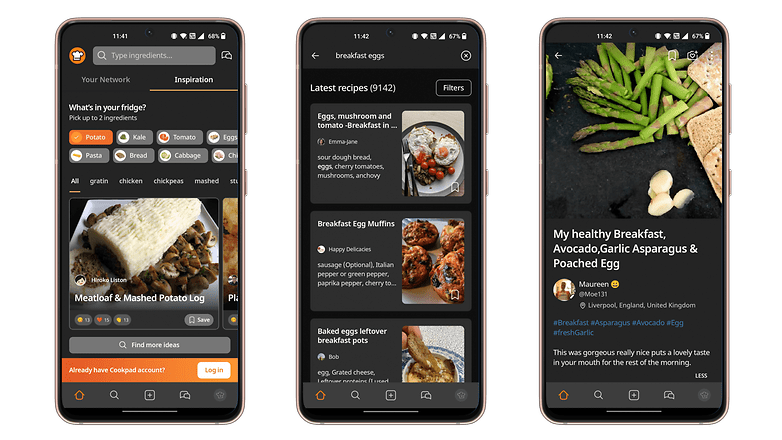 The Dalai Lama's Guide to Happiness (Android)
Conversations can be life-changing. The Dalai Lama's Guide to Happiness features such meaningful conversations between the app's co-founder and podcast host Dan Harris and the teacher, who is obviously the Dalai Lama. The longest session is just 15 minutes, and each session will feature a short, guided meditation. This means you can go at your own pace without feeling forced.
Find out the 'keys to happiness' with three main tenets espoused here—Wake Up, Practice Wise Selfishness, and Have Compassion For Difficult People. Some of you might agree with this, others might not. All in all, there is no harm in making the effort to learn what a famous person with many followers has to say about life. Perhaps, just perhaps, there is a life-changing gem in there for you.
Price: Free / Advertising: None / In-app purchases: Yes / Account: Required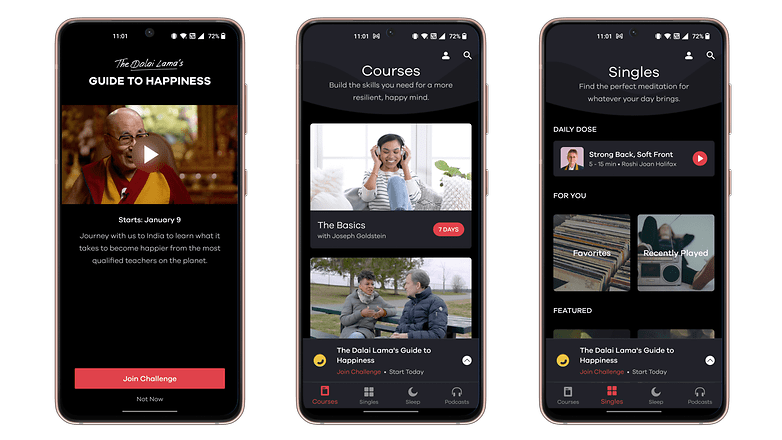 KartRider: Drift (iOS & Android)
Kart racing games have been around for a long, long time, with Mario Kart being the most popular of the lot. Well, here is another title that throws their hat into the mix. It is a cross-platform title that lets you race against others no matter the type of device they use, and this certainly extends the pool of available gamers. You basically face off against others in two types of races. First, there is Speed Mode which focuses on mechanics, where it requires skill so that you can maintain your drift and boost in order to arrive at the finish line as soon as possible.
On the other hand, there is the Item Mode which will be able to change the tide of the race in an instant. There is an element of chaos in this, where different available items will be able to be used and work to your advantage, where you sabotage other racers at the right time. All in all, this is a welcome departure from Mario and gang, where everyone is able to jump in. It is easy to play, but the rather cliched saying of it being difficult to master comes in as well. There is a massive 1.5 GB update after installation, so make sure you do it over Wi-Fi!
Price: Free / Advertising: None / In-app purchases: Yes / Account: Required
That sums up our offerings for this week! How do you think our list of the Top 5 apps of the week compared to what you have in mind? If you have something you would like to recommend or want to share your own suggestions, leave a comment in the section right below!