Despite scandals, Apple will reap the benefits of what it sows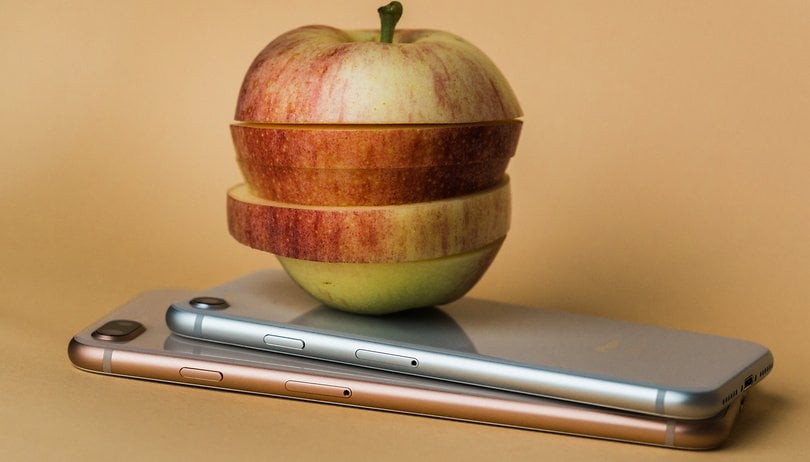 The title of this article may have surprised you. How could a company mired in scandal come out one top? Some would say it's not possible. This situation, "battery gate", is a reminder to Apple that it isn't invincible. Nevertheless, there's a light at the end of the tunnel.
A surprising admission
At the end of 2017, Apple ran into criticism for the battery life of its older phones, with testimonials calling it insufficient. As the outcry gained momentum, Apple decided to admit to the truth.
Lithium-ion batteries unfortunately degrade over time: the more you use them, the less capacity they have. Worse still, in some situations like extreme heat or cold, this can pose a problem. So, phone batteries that have been used for a long time have, in a sense, aged. According to Apple, the company limits performance on such devices to prevent unpleasant surprises, like random shutdowns. What a hero, right?
This, of course, is Apple's perspective. Whether the company is being sincere or not is another debate. The firm isn't exactly famous for its altruism, and it won't be long until users take to social media to complain about Apple purposefully limiting battery performance to encourage users to buy a new device. This practice, appalling but certainly of its time, is called planned obsolescence.
Of course, the brand issued a denial and attempted to defend itself from accusations of planned obsolescence. The statement is a tough pill to swallow: "We know that some of you feel Apple has let you down. We apologize. There's been a lot of misunderstanding about this issue...First and foremost, we have never — and would never — do anything to intentionally shorten the life of any Apple product, or degrade the user experience to drive customer upgrades."
Action followed by reaction
The reaction was swift across the US and Europe from organizations dedicated to defending consumers from companies which use planned obsolescence as part of their business strategy. By deliberately holding back the performance of 'old' devices, Apple has declared war on any organization aimed at protecting consumers.
One organization in France, called Halte à l'Obsolescence Programmée (HOP, or in English, "Stop Planned Obsolescence"), says that over 2,000 users have contacted it to report a drop in the performance of their iPhone following an update. It is important to qualify these results a little, since updates often lead to a drop in performance which can be either slight or drastic. This has been experienced on Android, for example, with the transition to Android Marshmallow, with some devices having an extreme decline in battery life. Of course, this does not explain or excuse the current situation with Apple.
This is not the first time an update has decreased performance
The organization HOP in France filed a complaint against the French division of Apple at the end of November. By January 5, the case reached a new level, kicking off a preliminary investigation into planned obsolescence and deception, which is considered a crime in the country.
How could this be positive for Apple?
Like it or not, Apple is a veteran in the field of smartphones. It found a business model that, in principle, works. There is one dimension that we tend to forget, though: not all markets are like the US market. Even if Europe and the US are similar, other markets are very different.
China is the most clear example of this difference. Expectations are different, and the market is huge. Purchasing power is also different which, of course, leads to a different pricing strategy. A poll showed that in 2016, in the Chinese and South Korean markets, 95% of users felt that a smartphone must be easily repairable if damaged. In contrast, in six countries with more consumerist attitudes, the same survey had an 80% result. That goes to show that some markets prefer a smartphone to be a longer term investment than others. And, let's not forget that China and India alone are very attractive markets.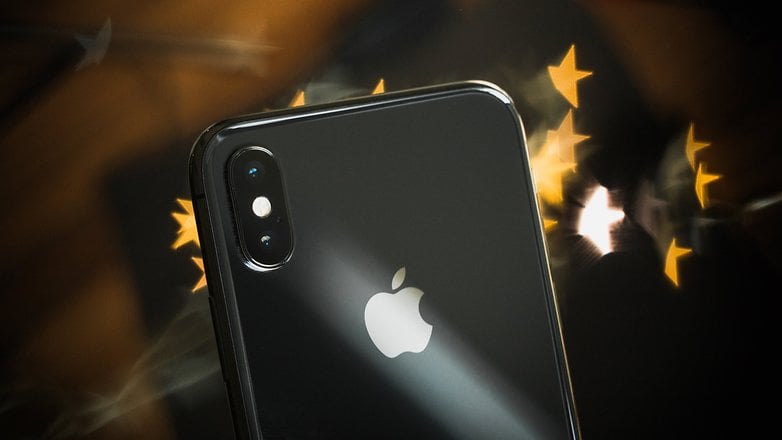 The problem is that the expectations of these emerging markets are not really compatible with Apple's strategy. Its competitors, Samsung to name just one, opt for a different strategy comprised of different price ranges. Apple, has only the iPhone to offer people with a limited budget who want a smartphone that will last. For repairs or changing parts, it's cost prohibitive. For example, for those with an iPhone 6 and up, a battery replacement is just $29. But, for those with older iPhones, it will cost $79, which is a price many are unlikely to want to pay.
Apple isn't a charity, it's a business. There's nothing wrong with a business wanting to maximize profits, but has it gone too far? Some think so, and will avoid the brand because of this. Others tend to agree, but go for their products anyway. Be that as it may, in emerging countries, the iPhone will remain a fantasy for many. This is good news for Android, which is gaining market share, but it will most likely reinforce the fragmentation problem if manufacturers do not play ball with Android GO and Project Treble.
Apple has been publicly called out for its business strategy, which uses technology to influence users into buying a new device earlier than they would otherwise be inclined to do. This will, hopefully, pressure Apple into changing its strategy, which is being criticized in the West and not looking too promising in the East. If this change happens, the company's reputation will be stronger and be able to conquer these markets.
It will take some time before reaching the light at the end of the tunnel. Apple's reputation is tarnished, but will that play a role in its sales? This is not the first time a big name has been involved in scandal. In high-tech, we saw the example with Samsung and the Galaxy Note7 fires, and more recently in the news, we see it with HP laptop batteries and, as always, with many vehicle recalls. Though the facts are unforgettable, in practice it is unlikely that users will change their habits. Therefore, whatever the strategy Apple chooses, a large majority of users will probably accept it.
Apple got knocked down a peg, but the struggle could lead it to a new strategy that would really take off. Only the future can tell.