Apple Watch vs LG G Watch R comparison: Android or Apple for your wrist?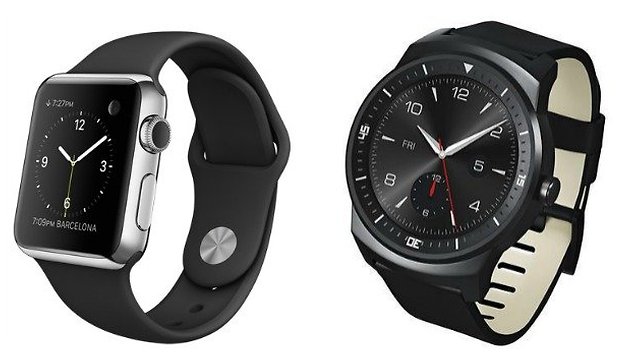 With the Apple Watch hot off the presses and about to take the world by storm, we're putting it side-by-side with the LG G Watch R - possibly the best Android Wear smartwatch around right now. Find out the pros and cons in our Apple Watch vs LG G Watch R comparison.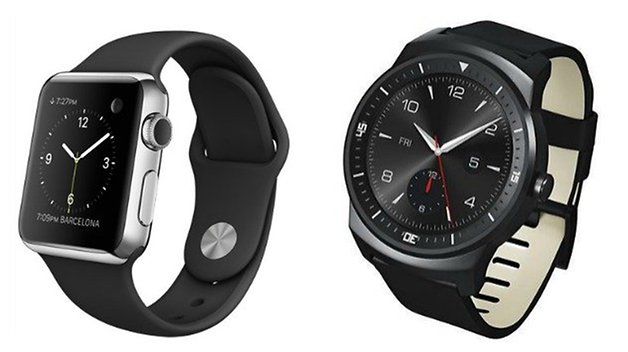 Release date and price
The Apple Watch release date will be April 10 for pre-order and in-store previews, with general availability on April 24. The LG G Watch R release date was late October, early November, 2014, depending on your region.
The Apple Watch price is set at 349 USD for the smaller sport version and 399 USD for the larger sport version, between 549 - 1,049 USD for the small standard version and 599 - 1,099 USD for larger standard version. The luxury ''edition'' model made of 18 carat gold rolls in at the 10,000+ USD mark. The LG G Watch R price will set you back 300 USD.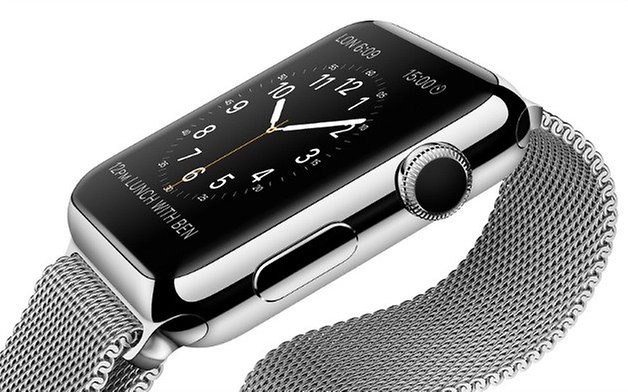 Design and Build Quality
The Apple Watch is all about rounded curves and molded glass, kind of like the iPhone 6 and iPhone 6 Plus. There is a definite similarity in design language between the two product lines, so if you like the smartphone, you'll probably like the watch.
The Apple Watch comes in two sizes (think ''his'' and ''hers''). The standard model is black with a silver edge, differentiated by bands and watch faces. The standard Apple Watch is made of cold-forged stainless steel and the display is covered by sapphire crystal.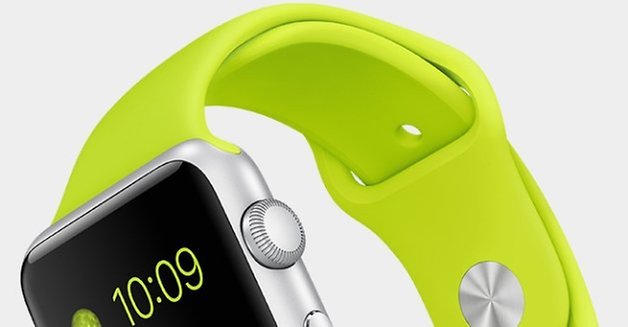 There are silver and space gray versions in the sport range as well as an 18 carat gold version. The sport version is covered with Ion-X glass and the body is anodized aluminum and the luxury version makes use of sapphire crystal.
The basic model offers a choice of several leather bands, a link bracelet or ''Milanese loop,'' which can be simply slid out and swapped with a rather neat mechanism, and the sport version offers a rubber band option as well in five bright colors.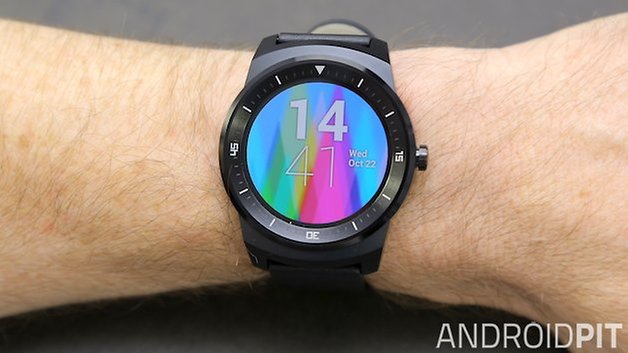 The LG G Watch R is much more angular and bulky than the Apple Watch and comes in one size and color: big and black. Where the Apple Watch is all soft curves and rounded corners (and square), the G Watch is a big old circle of a diver's watch not for the faint-of-wrist. The circular display is surrounded by a raised bezel and thick strap connectors at the top and bottom.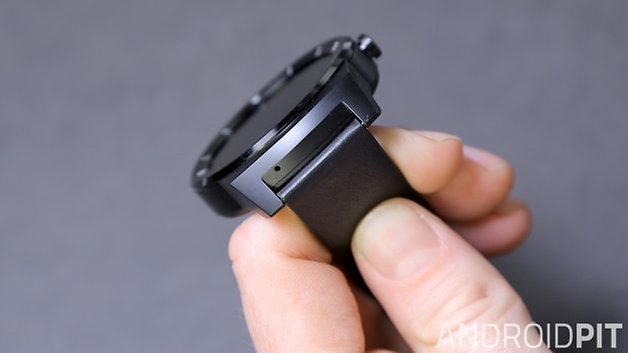 The LG G Watch R does let you switch out the leather band for any old 22mm strap, so you have many more (and cheaper) band options available. The G Watch R is definitely the more masculine looking wearable and taps into classic watch styling as opposed to the Apple Watch which has more of a futuristic appeal.
Both the Apple Watch and the G Watch R have a physical button. The Apple Watch also features a ''digital crown'' for navigating the software interface in ways I can't yet fathom. The G Watch R's single traditional looking button functions simply as a way to turn the display on and off or access the settings menu. The Apple Watch's physical button brings up contacts.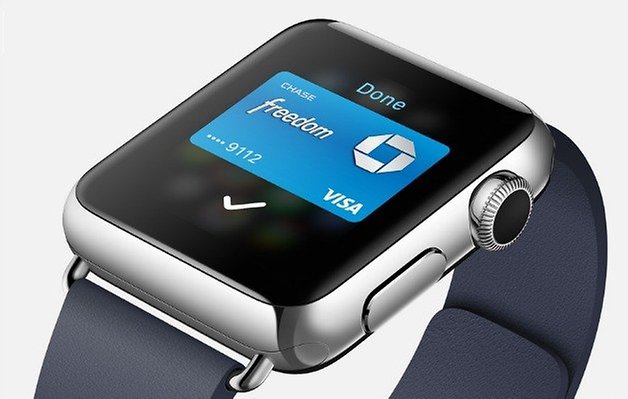 Special Features
The Apple Watch supports Apple Pay, an NFC-based payment system that can also be found in the latest LG smartwatch, the LG Watch Urbane LTE, but not in the G Watch R. Both smartwatches have a heart-rate monitor mounted on the back, replaceable straps and day-long battery life.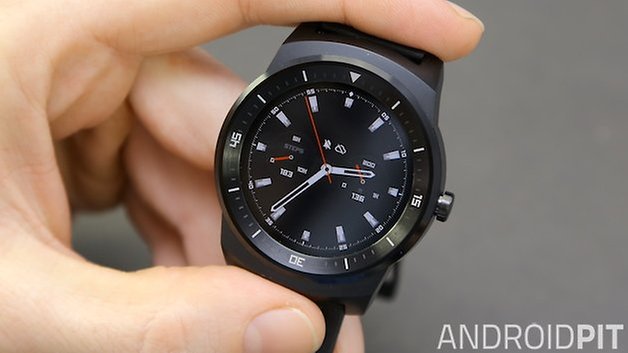 Display
The Apple Watch display measures 42 mm or 38 mm, depending on whether you opt for the larger or smaller device. The Apple Watch is able to differentiate between a tap of the screen and a press, the latter representing a right click. The Apple Watch faces curves off to the sides where it seamlessly melds with the metallic frame.
The LG G Watch R screen is a 1.3-inch fully circular plastic OLED. Surrounded by a raised black bezel with quarter-hour markings like you'd find on a diver's watch. The display produces deep backs and rocks a 320 x 320 pixel resolution, producing 245 pixels per inch.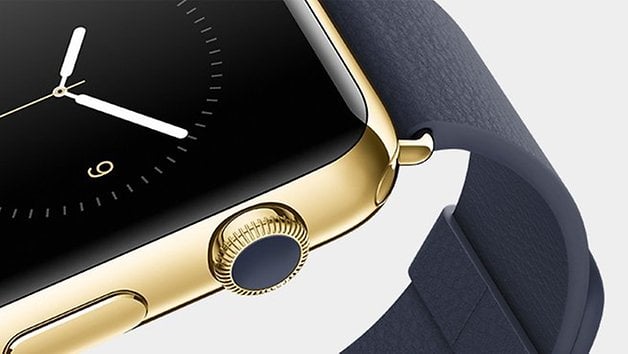 Software
The Apple Watch is powered by Apple's Watch OS and the LG G Watch R by Google's Android Wear. We'll bring you more on the different software features, performance and specifics once we've had a chance to play around with both watches.
For now, think of it like this: Android Wear is a simple up/down, left/right interface that pulls notifications and summaries from the full apps on your smartphone. Apple's wearable OS is more like a small iPhone on your wrist, with much more complex apps and a more convoluted interface.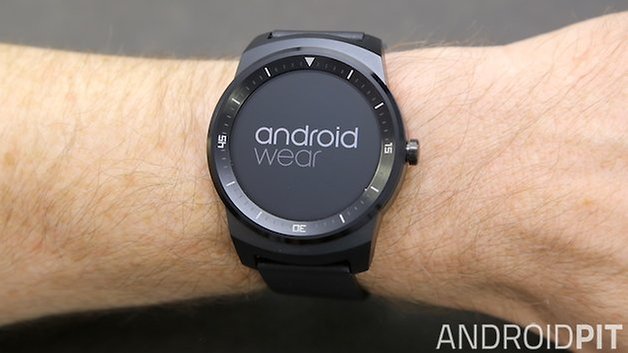 Performance
Impossible to say until we get an Apple Watch in house, but from what we can see it looks stable and smooth enough. The Apple Watch is powered by a S1 processor and an undisclosed amount of RAM.
The LG G Watch R specs include a Snapdragon 400 processor, 512 MB of RAM and 4 GB of internal storage. The G Watch R performs much like every other Android Wear smartwatch with the same specs sheet inside, but the display and battery set it apart. We'll bring you more on comparative performance once we've had a play around with both side-by-side.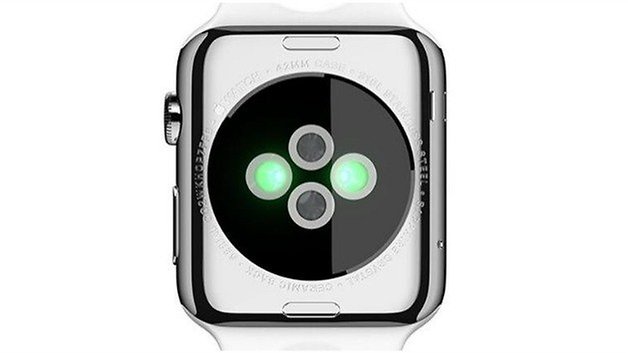 Battery
The Apple Watch has an undisclosed battery capacity that charges wirelessly through inductive charging and an included magnetic charger that simply sticks to the back of the watch. The Apple Watch will apparently last 18 hours of normal use.
The LG G Watch R battery is 410 mAh and charges with an included dock and pogo pins. The LG Watch R can easily last a day and a half or even two days, depending on usage habits.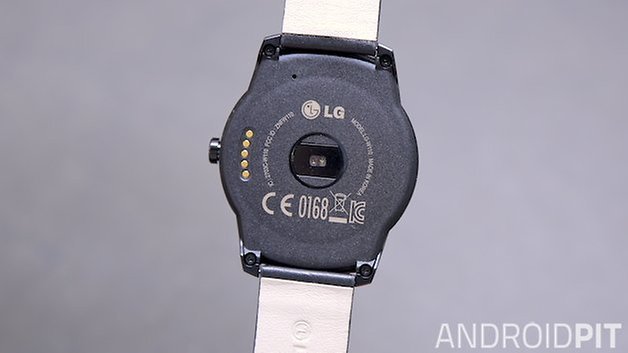 LG G Watch R vs Apple Watch
| | | |
| --- | --- | --- |
| | LG G Watch R | Apple Watch |
| Display | 1.3-inch P-OLED display (320 x 320 pixels), 245 ppi | 38 mm Apple Watch (272 x 340 pixels), 42 mm Apple Watch (312 x 390 pixels) |
| CPU | Snapdragon 400, 1.2 GHz | Apple S1 |
| RAM | 512 MB | TBC |
| Internal Memory | 4 GB | TBC |
| Battery | 410 mAh (up to 2 days) | 18 hours |
| OS | Android Wear | Watch OS |
| Extra | IP 67, Bluetooth, heart rate monitor | NFC, Bluetooth, Wi-Fi, heart-rate monitor |
Early verdict
We can't pick a front runner without having had the chance to play with the Apple Watch yet. It's safe to say though that the Apple Watch's impact will be of a magnitude beyond the combined effect of all Android Wear smartwatches put together. Because Apple.
Which watch is actually better is irrelevant insofar as the acceptance and adoption of each device goes. The benefits brought by the Apple Watch to category awareness will benefit smartwatches on any platform by bringing wearables firmly into mainstream consciousness. Android wearables will only be improved by the added competition too.