The Apple Watch Series 4 and Samsung Galaxy Watch faceoff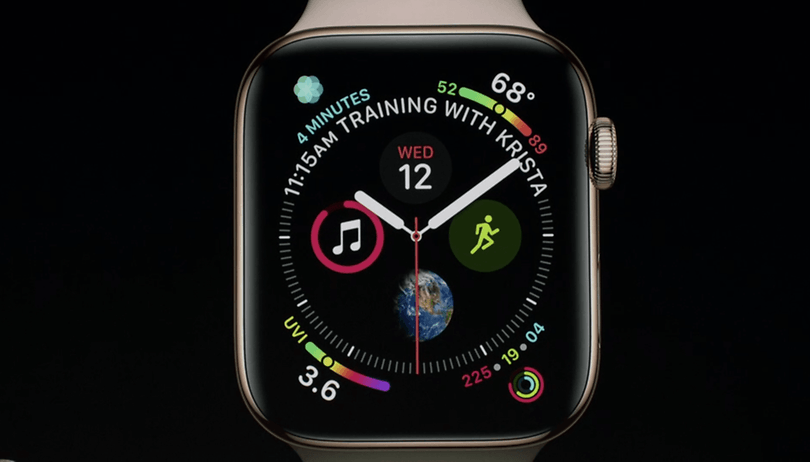 If you take a look at the smartwatch market, Apple and Samsung are currently the two manufacturers that stand out most from the crowd. And it's exactly these two that have now launched new models, the Watch Series 4 and the Galaxy Watch, respectively, which of course are supposed to be better than their predecessors. So how do the new models compare?
With the Apple Watch Series 4 and the Galaxy Watch are two new smartwatches of the current market leaders of smart computer watches. Apple's starts at $399, but can end up costing much much more depending on the configuration. The Galaxy Watch starts at $329, making it a bit more affordable.
Design remains a matter of taste
As is well known, both companies have their distinct design and there is no arguing about taste anyway. All the more so because the square Apple Watch Series 4 and the round Galaxy Watch are two different form factors that are opposed to each other. But where the Galaxy Watches come across as over-the-top modern sports trackers, the now thinner Apple Watch Series 4 will sit more discreetly on your wrist.
There's also more to see on the Apple Watch Series 4 display. Thanks to narrower bezels around the display, it still has a similar case size to its predecessor. However, this hardly counts as a real redesign. Whichever smartwatch might have the higher resolution, it doesn't matter because of the differences in pixel density and screen size. In addition, there is a small change to the rotatable crown, which sits deeper in the housing: it now has haptic feedback.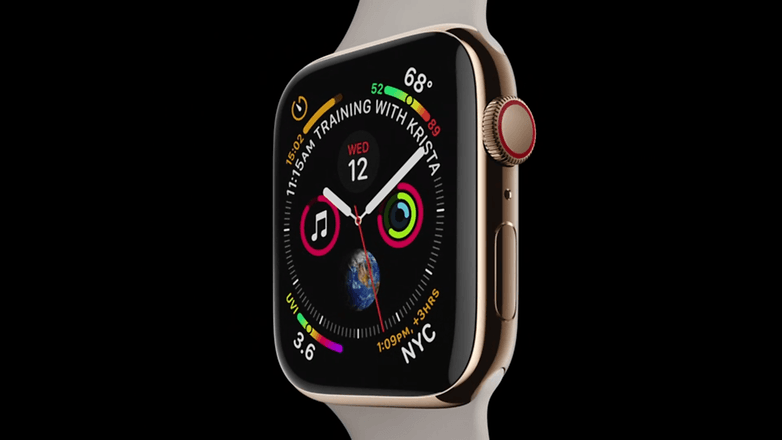 When it comes to actually using it, the Apple Watch with its rotating crown does what the Galaxy Watch offers with its bezel. But the Apple Watch only has one additional button, while Samsung's has two buttons on the right side.
Top performance without a doubt
Under the hood, both smartwatches have the latest hardware to offer, making both watches probably the best in their class. With the Galaxy Watch, this is a 1.2 or 1.3 inch display (360 x 360 pixels) depending on the version, under which the new Exynos 9110 clocked at 1.15 GHz works with 768 MB or 1.5 GB RAM with the LTE version and 4 GB internal memory.
Apple is typically cagey with regard to the features of the new Watch and speaks only of a new dual-core S4 processor and mentions the well-known wireless chip. But if you look at the performance of the predecessor, you can't assume that the Apple Watch will make any mistakes here. In addition, there is more internal memory with up to 16 GB.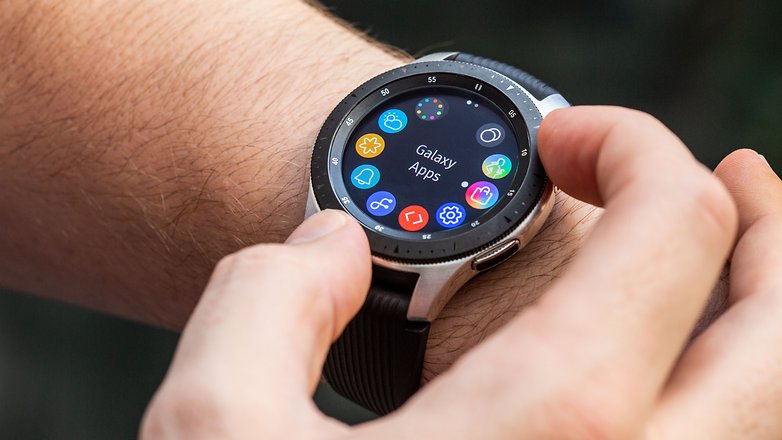 It's no surprise why many people still shy away from buying a smartwatch: do you really want yet another device that has to be plugged in every night? Here, Samsung has done a good job with the Galaxy Watch and makes sure that even when the display is permanently switched on, you can easily get through two days on a single battery charge. The same applies to the Apple Watch Series 3 and, as expected, will also apply to this fourth generation. Apple claims it will get up to 18 hours of battery life, just like previous generations.
Bluetooth, Wi-Fi, GPS, NFC, a heart rate monitor, acceleration sensor, gyroscope, barometer, ambient light sensor and a waterproof case are part of the interior of both smartwatches, which is also to be expected in the price class. If you're looking for the fastest smartwatch currently available, you'll be well served with either model. The Apple Watch offers Bluetooth 5.0, while the Galaxy Watch still has Bluetooth 4.2.
Unique to the Apple Watch is the integration of an electrocardiogram, a technology which allows it to detect heart anomalies and dangerous falls, which could be a real lifesaver.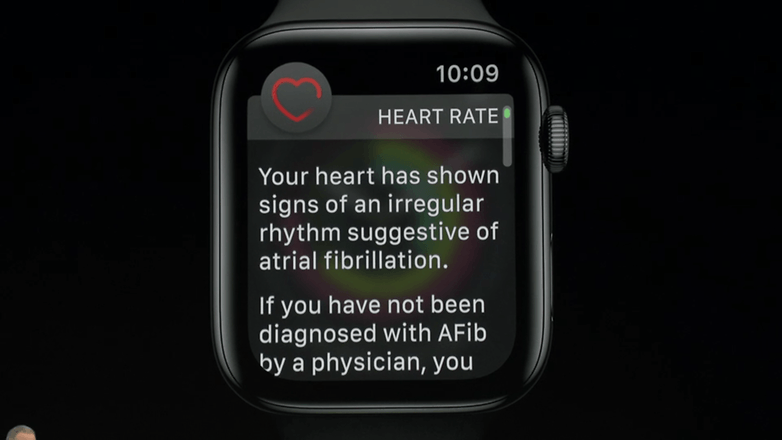 Apple offers more variety
When it comes to cases, Apple has a leg up on Samsung in terms of choices. For both sizes (40 mm and 44 mm), there are several different colors and different wristbands to choose from directly at purchase, including Space Gray, Silver and Gold aluminum, plus a new Gold stainless steel option. There is something for everyone and certainly still some kind of special edition in planning.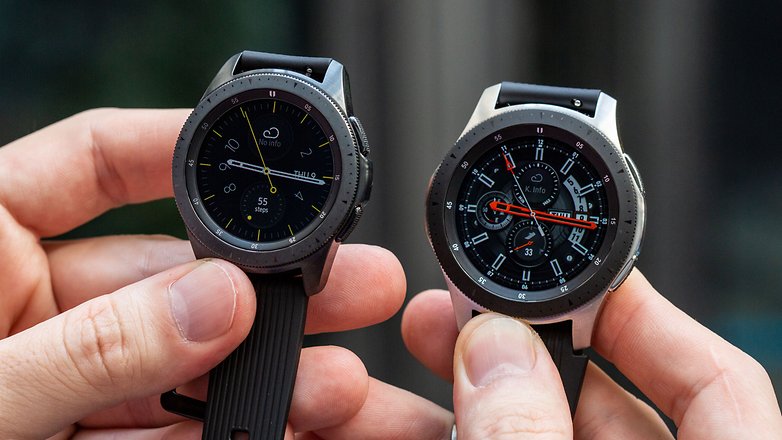 Samsung can only counter this with the silver 46 mm version and the 42 mm model in black and rose gold. Straps have to be bought separately. After all, the Galaxy Watch can be equipped with the standardized bands for 42 or 46 mm watches. With Apple, you have to resort to special accessories.
Community features for sporty wearers
Both the Apple Watch Series 4 and the Galaxy Watch from Samsung shine above all with numerous features for sports and fitness enthusiasts. Both offer their own service in which the data can be stored, analyzed and compared with friends. There is also a fair deal of gamification.
While you can only duel with certain friends, family members or colleagues with Apple's smartwatch, there are community events with Samsung. There, you can work on certain goals with countless others through sport, secure a place in the rankings, share photos of your favorite running course, or even create your own challenges.
Apple to Apple, Samsung to Samsung
Just as the Apple Watch works best with the iPhone, the Galaxy Watch is best used in conjunction with a Galaxy smartphone from Samsung and the corresponding apps. For example, the Samsung watch does not display SMS messages in conjunction with other Android smartphones because the corresponding app from the manufacturer is missing.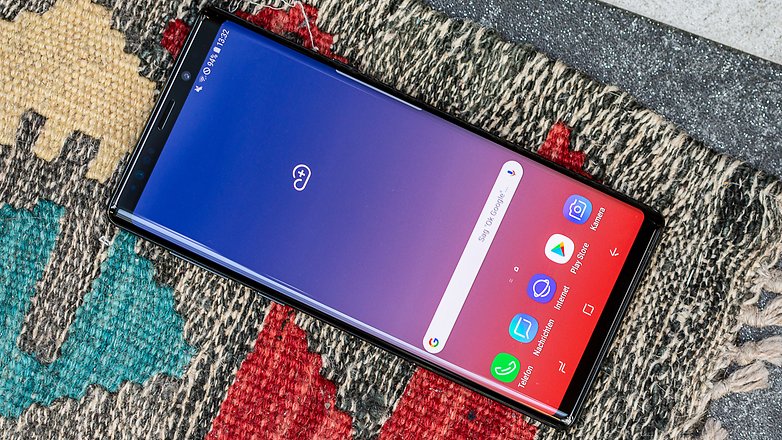 If you use a smartwatch with Tizen OS together with another Android smartphone, you have to accept certain restrictions or download further apps to your device, in addition to the (at least) 3 apps for setting up the watch. The Galaxy Watch can also be connected to the iPhone for this purpose, but this only offers a significantly limited range of functions.
Bixby or Siri?
Trick question, the answer is Google Assistant. Bixby still lags behind Google's little helper. Apple, however, only opposes this with Siri, who is not the brightest of the assistants.
But for simple tasks, like setting a reminder or an alarm, Siri is good to use. Neither Bixby nor Siri can keep up with the Google Assistant under Wear OS.
Our verdict
Without question, Apple Watch and Galaxy Watch address two different user groups. Owners of an Android smartphone can't really do anything with Apple's watch and those who own the iPhone won't be able to do much of anything with Samsung's smartwatch.
Nevertheless, it's worth taking a look at the two top dogs on the smartwatch market to see why both manufacturers are leaving the competition in the dust. Both devices offer a full package of current top hardware, well-rounded software and excellent workmanship that nobody can compete with at the moment.
But the year is not over either, and with the recently introduced Qualcomm chip for wearables, the competition from smartphone manufacturers like LG, Huawei or Motorola and watch manufacturers like Fossil, Michael Kors and Co. get a new chance to catch up.
What do you think of these smartwatches? Has one already won a place on your wrist? Or are you waiting to see what the competition does?