Apple iPhone 7 review: from an Android user's point of view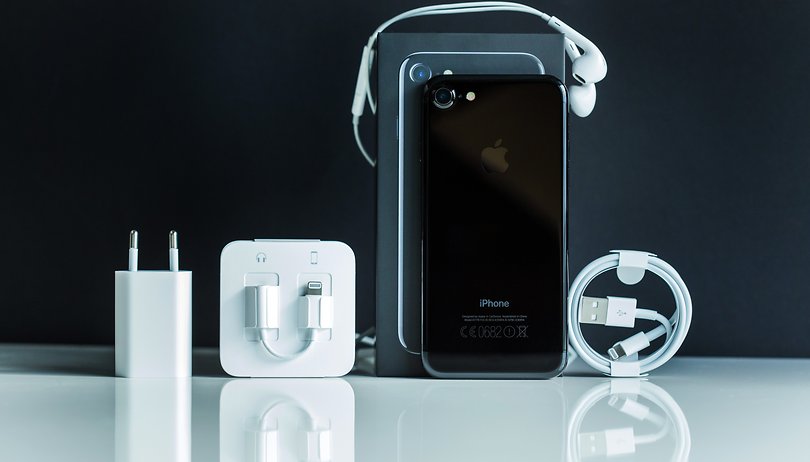 As an AndroidPIT editor, you get to know all the best Android devices. But at some point, you have to try the new iPhone 7, just to see what it's like for an Android user. This review will show you what it's like to switch and we'll guide you through the advantages and disadvantages of the Apple ecosystem with a focus on the iPhone 7.
Good
Beautiful design

IP67 certified

High quality apps

Full device backup

Long-term updates
Bad
No headphone jack

High price for low power

Short battery life

Only one source for apps

Limited access to other ecosystems like Google
Apple iPhone 7 release date and price
The iPhone 7 is available in several colors: matte black, high-gloss jet black, silver, gold and rose gold. Prices are between $649 for the 4.7 inch display model and $769 for the 7 Plus 5.5 inch display model. At this price, you get more for your money with an Android phone, for example with the Google Pixel or the Huawei Mate 9.
Apple iPhone 7 design and build quality
The iPhone looks, as usual, very chic. For this review, we had both the silver version and the glossy black model. The latter is created with a nine-step anodization and polishing process and the result is that it shines like a piano. Both the glossy and matte models are prone to greasy fingers and scratches which become visible over the course of time. The silver lining though is that at least the fingerprints can be washed off with water thanks to the IP67 certification.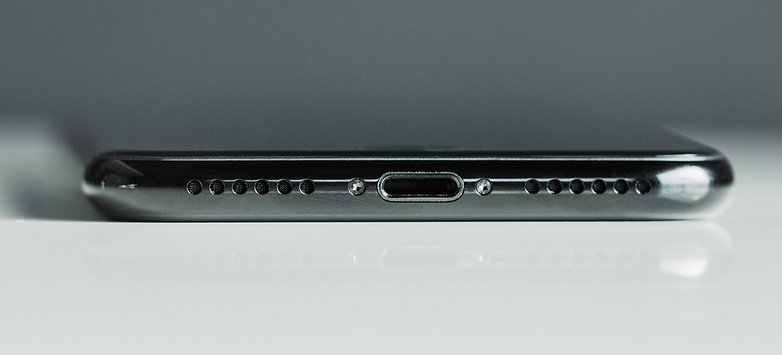 With dimensions of 138.3 x 67.1 x 7.1 mm and 138 g, the iPhone is smaller and lighter than any of the current top Android devices. If compact size is a big factor for you, it's worth looking at similarly-sized competitors like the Xperia Z5 Compact or Sony Xperia X Compact.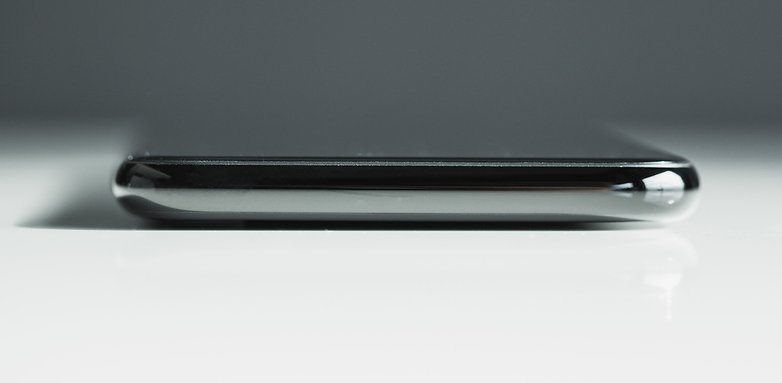 Apple had minimalist ambitions with the iPhone 7. The headphone jack and home button have been rethought. Headphones must now be compatible with the lightning port, and the home button is a pressure-sensitive solid state button that gives tactile feedback.

The slider to quickly mute the iPhone, on the other hand, is still the same as before: keyboard tones, vibration, and ring tones are turned off. We only find this feature on Android devices like the OnePlus 2 and OnePlus 3.

The iPhone 7 comes with several accessories: a headset, a Lightning cable and a regular jack-to-Lightning adapter. How to charge the iPhone while listening to music on your headphones, however, escapes me. As a workaround, there is an adapter available from Belkin which gives you two places to plug into the single Lightning port on the phone.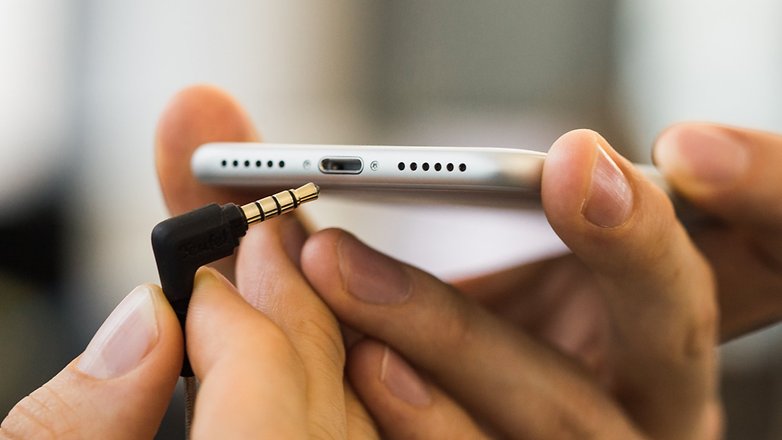 If you get the adapter from Belkin, you can then proceed to first plug your Lightning-to-dual adapter into the phone, then plug in your Lightning charger and your Lightning-to-regular headphone jack adapter, and finally then your headphones. 'Simple', right?
With Android, most phones have both a headphone jack and a charging port like the excellent USB Type-C.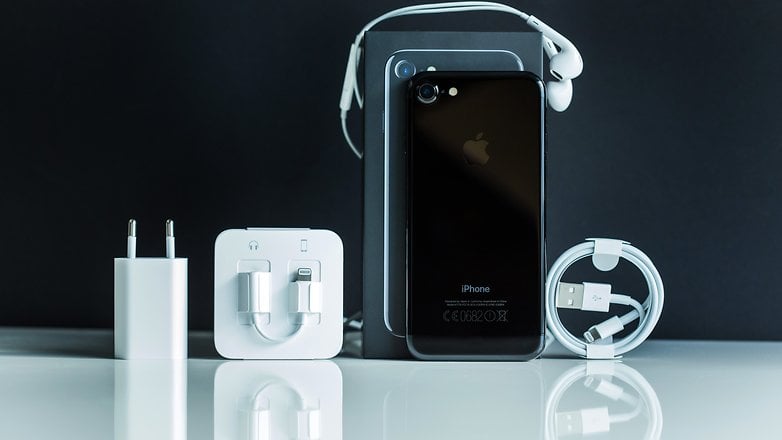 Apple's cables don't enjoy a good reputation. Fraying and expensive replacements will be sure to frustrate the Android user who is accustomed, thanks to micro-USB, to ever-present charging accessories. The superior specs of USB Type-C also increase the quality of the cables so that they are safer and longer-lasting.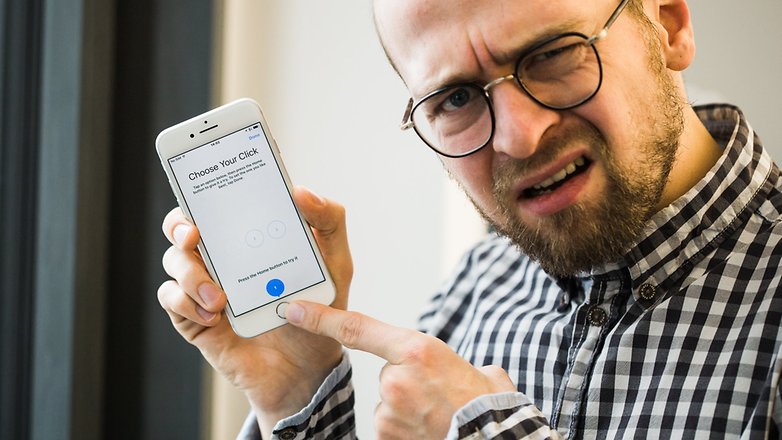 An interesting design decision from Apple was to remove the traditional home button. It was replaced by a pressure sensitive solid-state button. If you press the circle under the display, it vibrates to give you feedback. You can choose in the settings how much it vibrates, but the vibration feedback cannot be switched off. I have shown the function to some people, and they were all were irritated by it. Even after many weeks, I never got comfortable with it.
Apple iPhone 7 display
The iPhone 7's display isn't revolutionary and isn't exciting in terms of sharpness, brightness or contrast. Samsung and Sony have Android devices that have much more to offer and they deliver more interesting features.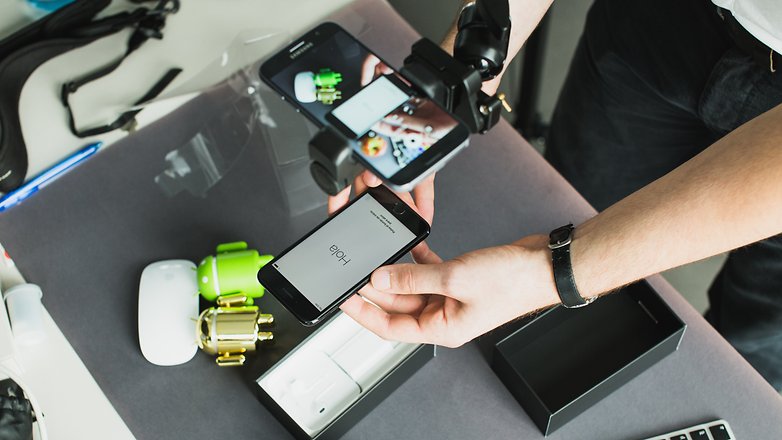 The 4.7 inch IPS panel with 1,334x750 pixels has an adequate 325ppi; but this resolution isn't suitable for use in a VR head-mounted display, which is why Apple doesn't offer the feature. Android phones are already experimenting with VR technology and are increasingly becoming Daydream-ready.
Apple iPhone 7 software
The iPhone 7 comes with iOS 10. During the course of my review, it received two system updates and was on version 10.1.1. The software is deeply integrated into the Apple ecosystem and communicates with third-party apps and services through interfaces like Apple Home, Health, Siri or Wallet.
By extending these interfaces, Apple was able to open up their closed ecosystem to be a bit more like Android. There are many features in iOS 10 that you will already know from Android. For example, it allows you to transfer content like links, pictures or quotes to another app via a split menu. You can tell Siri to send a message with Telegram rather than iMessage. And you have a widget area, similar to Google Now, that provides proactive notifications.
Both Apple's iPhone and Google's Android smartphones require that your data goes through their ecosystems with either an iCloud account or a Google account, respectively. Only then can you use personalized online services (through Siri and Google's personal assistant), like being getting a preemptive warning in the morning that your usual route to work is jammed with traffic and you should leave earlier or take a different route. In addition, the smartphone keeps track of your calendar appointments and becomes your digital secretary.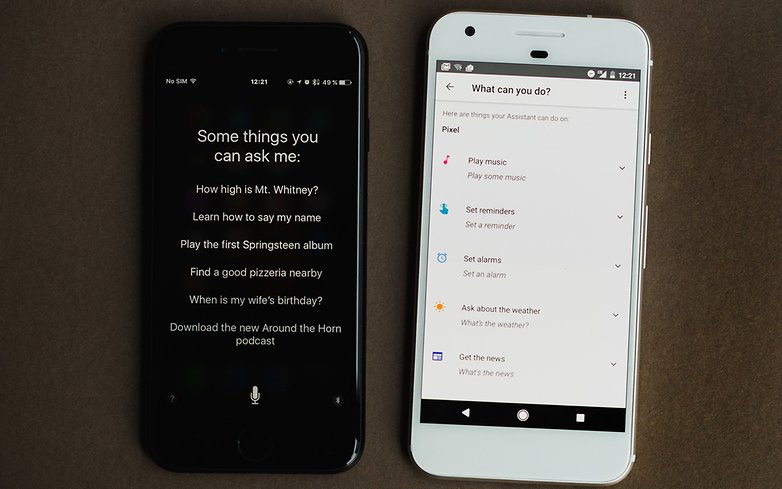 Switching over from an Android phone to an iPhone doesn't go smoothly if you try to integrate your old Google account with the new phone. I encourage those who switch to backup their data and get a new iCloud account. Once you do this, future migrations to new iPhones become much easier.
The iCloud backup system from Apple is fantastic, complete and easy to use. Android phones tend to have limited backup options. Samsung's backup system comes close though and can even recreate the arrangement of your home screen icons from a backup. On the iPhone, on the other hand, all data and settings are transferred (home screen background, SMS, call list, contacts, apps, app settings, logins, home screen icon arrangement and system settings).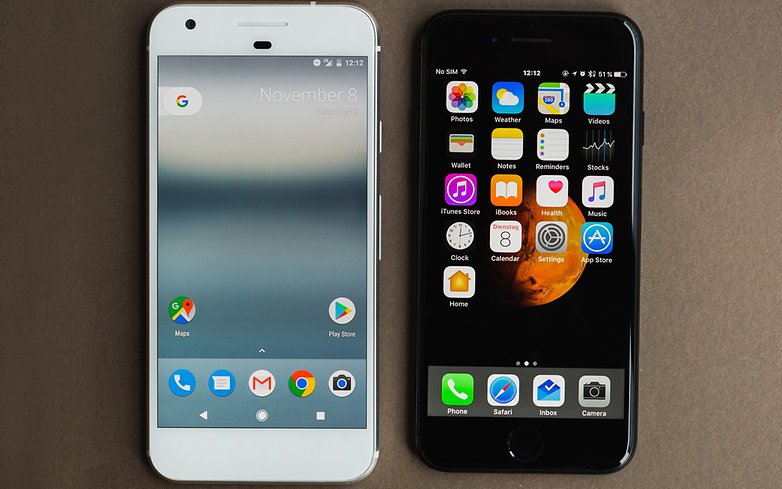 Less freedom
Android offers more freedom than the iPhone. With iOS, you only have one SMS app: iMessage. The interface forces you to arrange the icons in a certain way and there's only one camera app which can be configured from the phone's system settings.
You can't connect the iPhone to your computer and simply copy files to and from it. A loyal Apple customer wouldn't be bothered by this, but Android users are used to more freedom.
Apple iPhone 7 performance
The iPhone is still very fast and in benchmark tests, it performs just as well as the top Android devices. It is suitable for gaming, image processing and intensive web surfing. The internal memory in the smallest model is 32 GB, which gives you more room to store photos and apps on the iPhone. In earlier models, there were often issues with the memory getting full too quickly and unlike many Android smartphones, the memory can't be expanded with microSD cards.
The strength of the iPhone is in its global LTE support and its brisk performance, which works across many service providers.
Apple iPhone 7 audio
The internal speaker delivers mono sound and is suitable enough as a hands-free speaker, but not so much for watching YouTube or listening to music. The headset that comes with the phone provides good sound, but it doesn't fit well in the ear since it's made of hard plastic. The audio quality on calls is good for any situation.
Apple iPhone 7 camera
The iPhone camera delivers good, sharp photos. Night photos come out well and the panorama and image stabilization functions are reliable. Most photos turn out sharp and detailed. Similarly good quality can be found in the following Android phones: the Nexus 5X, the Google Pixel, the HTC 10, and the Huawei Mate 9.
The iPhone 7 has a 12 MP camera with a f/1.8 aperture and quad dual-tone LED flash. It is supported by an optical image stabilizer and offers HDR and records slow motion video in 1080p with 120 fps or 720p with 240 fps. This means it is on par with the Google Pixel on a technical basis. However, the stabilization of the latter has been more competent in direct comparison.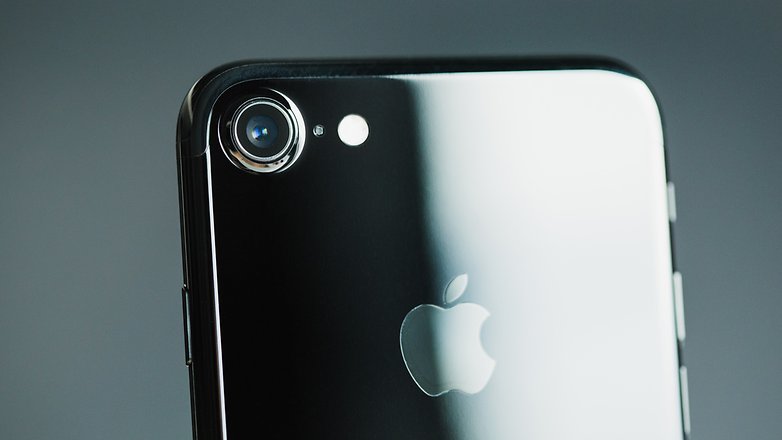 Apple iPhone 7 battery
The battery life of the iPhone 7 is bad. Android phones tend to have a comparatively poor battery life as well. Using messaging, Facebook browsing and the camera or GPS, you have to charge the phone in the afternoon just to make the battery last into the evening.
The 1960 mAh battery can charge in two hours. The quick charge feature, like we see with the Samsung Galaxy S7 and a number of other Android phones with the Type-C connector, is missing. Also, there is no wireless charging and the battery isn't replaceable. So if your battery life suffers as the phone ages, you have to buy a new smartphone or use an external battery pack.
Apple iPhone 7 technical specifications
Final verdict
I've tested, tortured and admired many expensive phones this year. I did not enjoy the iPhone 7. The experience was mediocre and if you're used to Android, you feel very limited.
The primary argument for the iPhone is the cool effect. Like how wearing glasses makes you look a bit more intellectual, carrying an iPhone makes you look a bit more modern. Of course, both stereotypes are nonsense but it's still a subconscious association.
In addition, Apple has a good reputation, its software is easier to use due to its limitations and the ecosystem is reliably integrated. The Android ecosystem has yet to overcome the challenges of supporting the diversity of devices available and this is made apparent by app crashes, malware and poorly displayed websites. With the iPhone, this type of thing occurs less often but I can't recommend you pay twice as much for an iPhone on that basis.