App Wars: Babbel vs Busuu. Which is the best language learning app?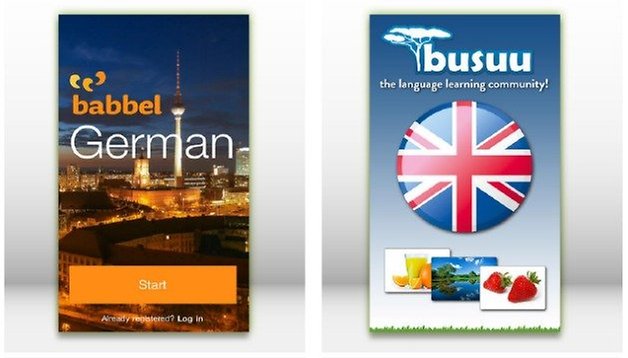 As we live more and more in a globalized world, learning new languages is almost unavoidable. Being multilingual is a great asset that not only enriches your life but could possibly open job prospects and the chance for adventures in different countries. We took two popular language learning apps, Babbel and Busuu, and asked two AndroidPIT editors who actually use them to talk about why they think their preferred app is better. Valerie thinks Babbel works the best for learning a new language, while Daria is convinced that Busuu will help you reach your linguistic goals. What do you think?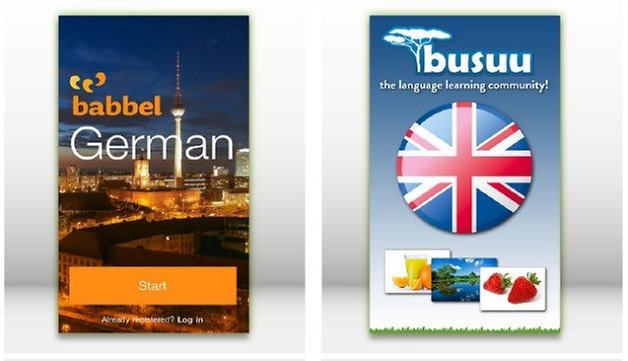 | | | |
| --- | --- | --- |
| App | Babbel | Busuu |
| Installs | 1,000,000 - 5,000,000 | 1,000,000 - 5,000,000 |
| Size | Varies per device | 17KB |
| Current Version | Varies per device | 2.7.4.4 |
| Required version of Android | 2.1 and later | 2.1 and later |
| Last updated | 23/07/2013 | 24/09/2013 |
Below you will find their arguments broken up into 5 different points, in which they explain how the specific app worked for them, complemented by screenshots of Babbel (above) and Busuu (below)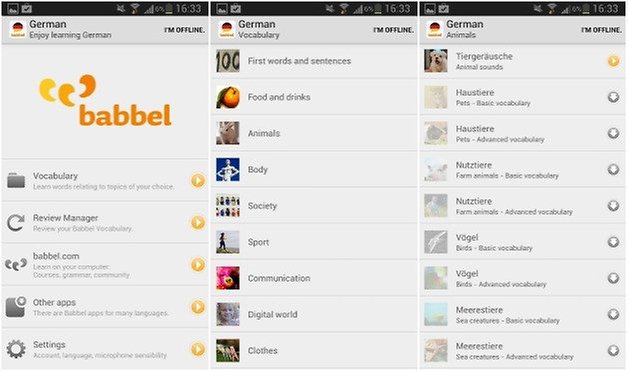 | | |
| --- | --- |
| Why Babbel? | Why Busuu? |
| 1. The words in the application are broken up into manageable sections which can be separately downloaded to your smartphone and then learned offline. This is important for me because most of the time I only manage to practice my German when I'm in the subway on the way to work. | 1. The first and main advantage of Busuu - communicating with real people! When I learned French, my clumsy writing was corrected by a French native in a very comprehensible way and with a whole load of useful tips. In the web version of the service, you can communicate with native speakers with instant messenger and video chat - it's much more effective than flipping through flash cards. |
| 2 . The interface of the application only comes in English, however this posed no problem for me as a native Russian speaker. All words are accompanied by pictures, so their meanings are clear even without a translation into my native tongue. This is a real gem for those who learn better with visual aids. And if a word really isn't clear, simply pop it into the dictionary. | 2 . The application's design is very important for me and here again Busuu hit the bull's eye: every language was represented in the form of a tree that you are growing in your garden. As you progress, the tree grows, blossoms and finally bears fruit. To encourage you, other users will reward you with juicy berries. This and the huge selection of illustrations in the dictionary are why I consider Busuu to be the best applications amongst the many I've tried. |
| 3 . In most freemium language learning applications, you are free to practice only a couple of lessons. Babbel on the other hand gives free access to 40 general topics, each with about 15 sub-topics. If you manage to go through all the threads, you can acquire a hefty vocabulary, something to which I personally aspire. | 3 . The application allows you to practice with basic language learning activities: study individual words, read and listen to dialogue, answer test questions, write texts independently and submit them for review by native speakers. In addition, the web version of the application can record your voice and download course material for printing. I need to give special thanks to the developers for providing quality material for Russians - the majority of language applications unfortunately have not been translated into Russian. |
| 4. I believe that the mechanism of learning languages in Babbel is very effective: the app will pronounce words and have you repeat them, then it will reduce the amount of words with pictures and finally get you to use them in sentences. A special feature will remind you of the words that aren't fresh in your mind by offering them again on a daily basis. Babbel is committed to making you a little better every day and with my work schedule, this proves to be the best option. | 4. Busuu is also a social network with game elements making the language easy to learn and fun. I like the rewards system and vocabulary trivia which is offered in the application, as well as interactive exams and the possibility to set goals. If I plan to learn a language to at least beginner level before the new year, I can indicate my goal on my page which will help me to keep my promise! |
| 5. In the web version of the application, you can find writing exercises and tongue twisters as well as see a full list of learned words with translations and the number of audio repetitions. These web features are super convenient. In the near future I plan on installing the paid version of Babbel - textbooks seem to be even more expensive and not as helpful in terms of active vocabulary. | 5. I recognized that the features of the free version are quickly exhausted, and soon discovered all the interesting lessons from the paid app. The full version isn't cheap, which also has its advantage of encouraging (forcing) you to learn more quickly: having paid for one month, I tried to use the app intensively and to learn as much as possible in the short time I had. So far, I am quite pleased with the results. |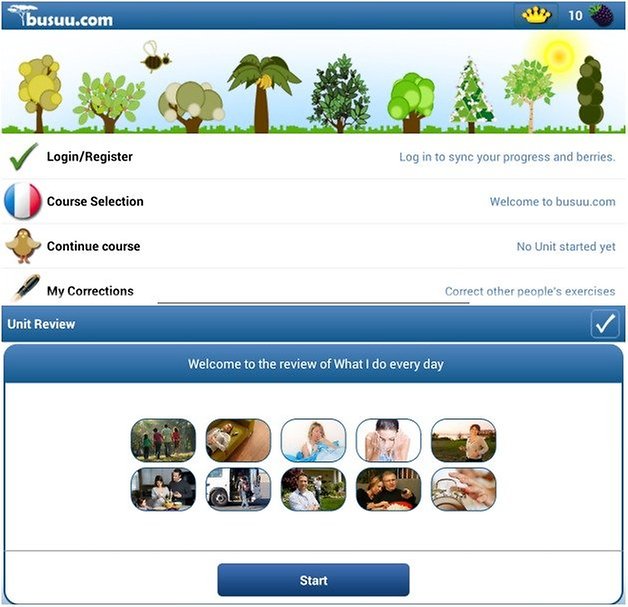 There are many good points brought up here and of course, these two aren't the only language learning apps for your mobile smartphone or tablet. Some other good ones are Powervocab.