Anker Soundcore Liberty Air Review: my first true wireless headphones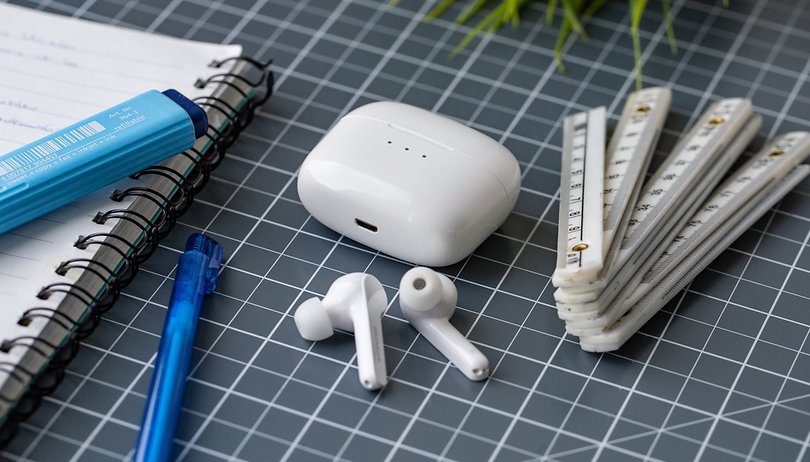 Until recently, I was always satisfied with wired headphones and always refused to use wireless headsets. However, this time I succumbed to temptation and tried the Anker Soundcore Liberty Air. Did they convince me? Find out in my full review!
Good
Sound quality

Battery life

Comfort
Bad
Unstable pairing

Touch input a little awkward
Anker Soundcore Liberty Air release date and price
Liberty Air is an addition to Anker's Soundcore line and is available in black and white at a price of £80/$80 This is an affordable price, especially when compared to the competition, such as Apple's AirPods, or Samsung's Galaxy Buds.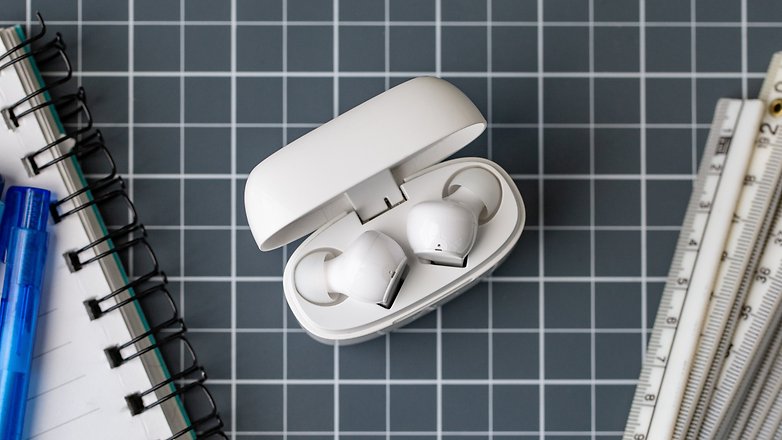 Minimalist design and excellent comfort
Innovating the design of wireless headphones is not easy, and they all often end up looking like each other. The characteristics more or less minimalist, with few colors available (usually black or white), and a "buffer" design that sticks out of the ear.
The Liberty Air is equipped with a very practically sized case, in which you can store and carry them in total comfort in your backpack or even in your pocket. In addition, it incorporates a battery that allows you to charge the headphones each time they are placed inside and that can be recharged in turn through the micro USB port.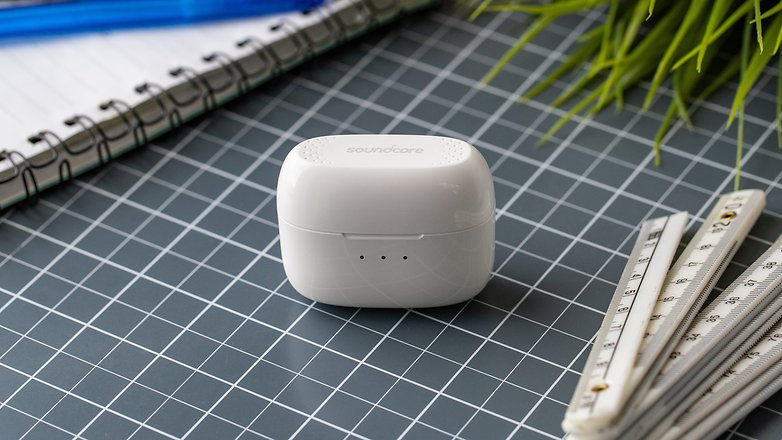 Each time it is opened, easily thanks to the light magnet, the LEDs on the front light up indicating the battery charge level. Anker ensures that the Liberty Air can reach up to 5 hours of playback time and a total of 20 hours thanks to the battery in the case. The headphones charges thanks to the small pins on the bottom of the ear buds.
A tip for newbies: the first time you remove the Liberty Air from the case, you will see a small protective plastic film on the bottom. If not removed, the headset will not be able to charge. It took me a while to figure that out, but after all, it was my first true-wireless experience.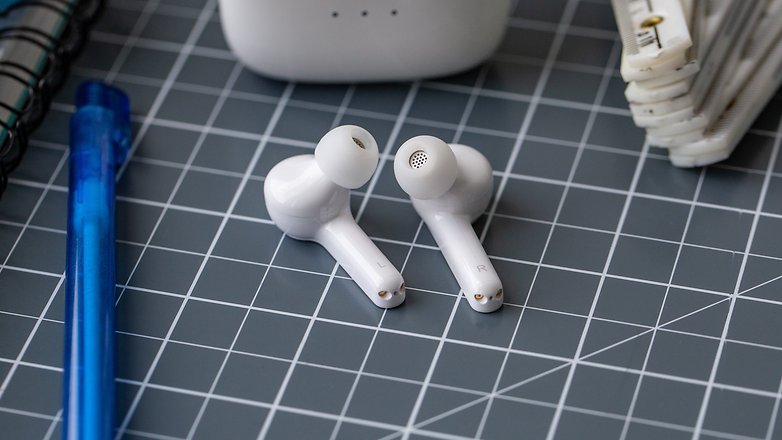 During my test, the Liberty Air proved to be very comfortable and fit perfectly in the ear. In addition, Anker has included four types of silicone tips so you can choose from sizes XS, S, M or L according to your needs.
Tactile controls... sometimes
The Liberty Air does not have any physical buttons, but you can give commands by touching the outer surface:
two touches on the right earbud: play/pause or answer a call
hold down on the right earbud: skip to the next track or reject a call
press and hold on the left earbud: skip to the previous track or put on hold a call
It sounds simple, but it's not exactly so. The area to be touched is not particularly sensitive, which is why most of the time my commands have not been successful. I've more than once skipped to the next track instead of pausing, which is particularly frustrating when listening to podcasts. Sometimes, but especially to avoid these kinds of problems, I preferred to change songs from my smartphone instead of taking the risk.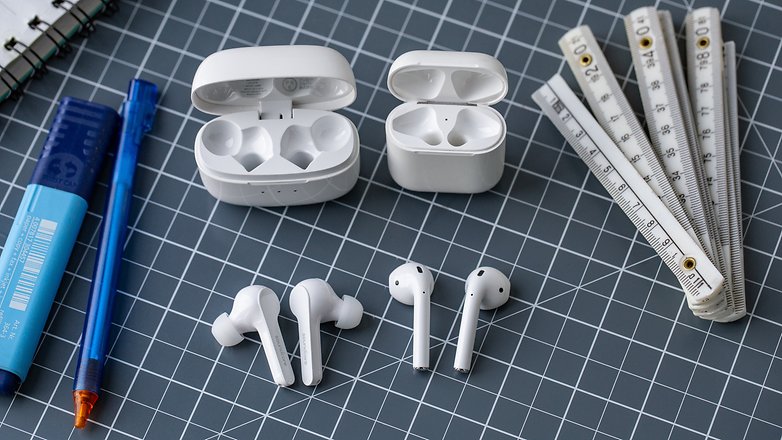 Also, the Bluetooth connection is not always perfect. Occasionally, Bluetooth pairing may not work properly and music playback will stop. Or, suddenly one of the two headsets stops working and then automatically resumes after a few seconds.
To solve the problem, you need to remove Liberty Air from the list of paired Bluetooth devices, press and hold on one of the two headsets for four seconds and repeat the action on the other before putting them back in their case. Once this is done, they must be removed from the case and placed next to each other. If the LED starts to flash, then you can repair them to the device. It's a time-consuming pairing procedure.
Remarkable sound quality
The sound quality is generally good in all situations and is always sharp and clear, whether listening to music with Spotify or YouTube, or when playing podcasts. Maybe I expected something more from the point of view of volume, because sometimes I have to raise it to the maximum.
One of the disadvantages of these headsets is that you can't turn the volume up or down, but you'll always have to do it from your smartphone. The sense of freedom offered by the absence of cables is therefore lacking every time you have to take your smartphone out of your pocket to check the volume level.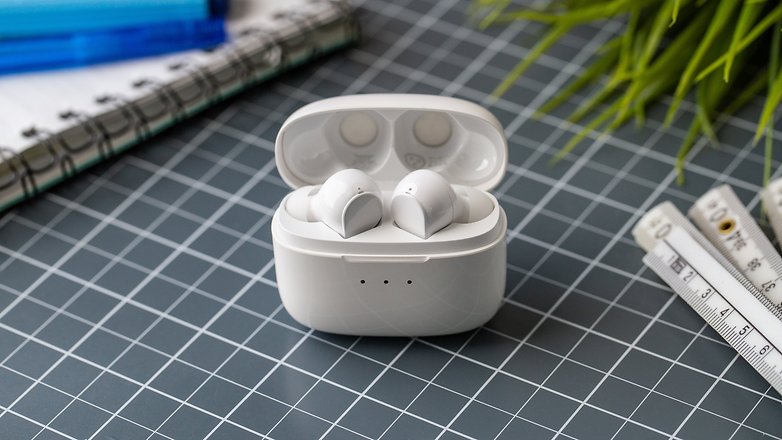 Final verdict
When these kinds of headphones started to proliferate in our cities, I have to admit that I was one of those who thought it was an absurd and a bit ridiculous fashion. What are the advantages of these over normal wired earbuds?
However, I must think again. Despite my initial skepticism, the Liberty Air gave me a good impression. Sometimes I leave my smartphone around the house while I cook and listen to music, or I can leave it in my backpack while I ride my bike.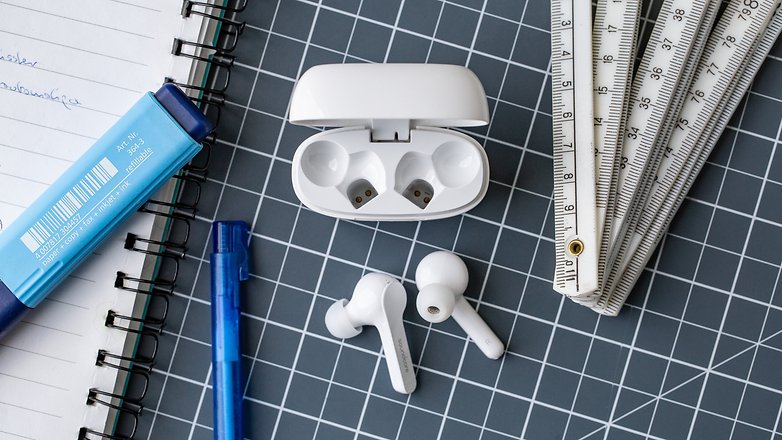 But the question is, do these headphones make life easier? The answer is no. I always listen to music on my way to and from work and at home, and since I don't have much time to waste in the morning, I prefer to use my old wired headphones that don't require any synchronization or battery charging. Not to mention that they avoid letting everyone hear the music I'm listening to in case of a loss of connection.
Apart from that, if you are already used to these drawbacks, the Liberty Air are a good option. They have good battery life, are comfortable to wear and the sound quality is more than acceptable. In addition, the price is still competitive today, since most true-wireless headsets exceed $100 or more.