Hands on: Android TV review: Google's developer kit explored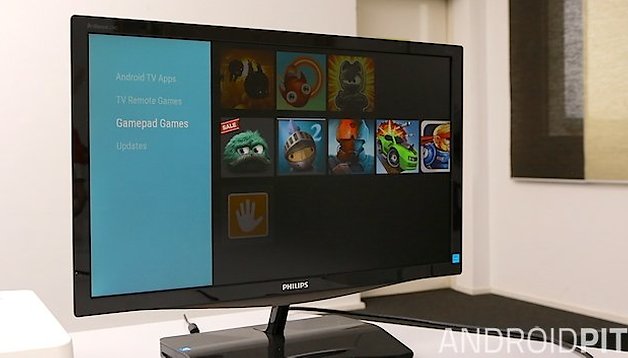 With the announcement of Android TV in addition to its already accomplished Chromecast dongle, Google has brought two devices with very similar concepts to the market. We were able to try Android TV, so without further ado, here's what we discovered, how both devices differ as well as their similarities.
Good
The potential to come pre-installed on many TVs

Compatible with many devices

Multiple control options

Thousands of compatible games in the Play Store (though we couldn't play them yet due to system problems)

The same traditional SDK package that works for apps on Android L as well as Android TV

Doesn't require a smartphone or tablet to work
Bad
Still an early version with a lot of problems

Test version was unstable with many crashes

None of the apps could be played during test

Slow updates which made system more unstable

Voice commands didn't work in early test version
Google Android TV software
Android TV is far from being ready for market start, so it's a great opportunity for us to be able to see the ideas and visions that hid behind a service which will eventually, if all goes well, bring Android to the living rooms of many users on a global scale.
Android TV is a set-topbox, and though the amount of apps that actually work is quite limited at this point, we were able to gather first impressions
What is Android TV supposed to be?
Android TV is Google's initiative to bring a new software option for TV manufacturers. In contrast to Chromecast, it can be used independently with the gamepad that it comes with, USB keyboard or mouse. There are also a few menus which show that the interface can also be controlled by the usual TV remotes. Google Play apps are also sorted according to their preferred input method. The system can also be controlled with voice commands, but this was one of the features that we were unable to test.
The home screen offers a list of favourite apps and videos, which can be started with either a voice command, gamepad or TV remote. Conventional TV is probably easily integrated as an app tile too.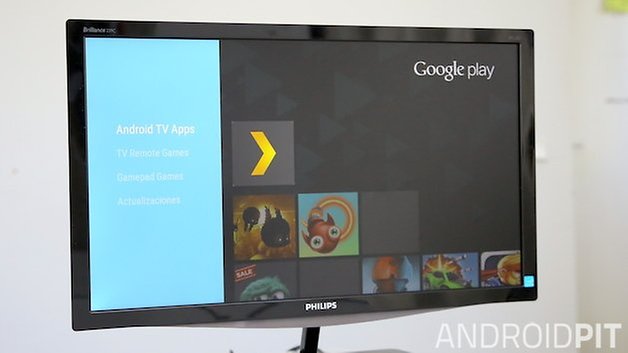 More than just Chromecast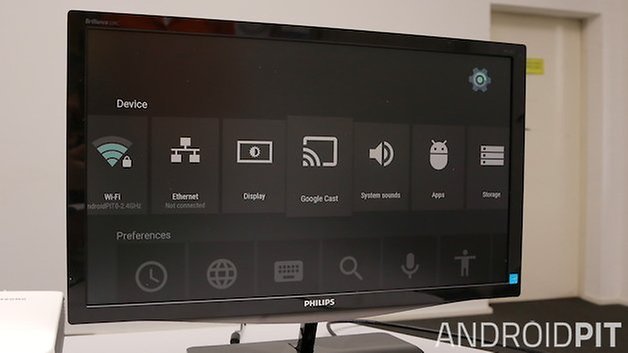 While Chromecast is up the creek without a paddle without a connected smartphone or tablet, Android TV can do a lot more. Or at least, that's the plan. During the course of our test, the system didn't run very smoothly after an update and apps crashed after even the smallest connection problem. The preview edition of the Play Store wouldn't let us download additional apps from the Play Store, so we weren't able to test any of the thousands of games which are already available.
Android TV is supposed to bring Google's app ecosystem to your living room, and even allow you to gain access to Netflix and other video-on-demand services. A great deal of games were also created, though they're no match graphically to those on the Playstation 4 or Xbox One.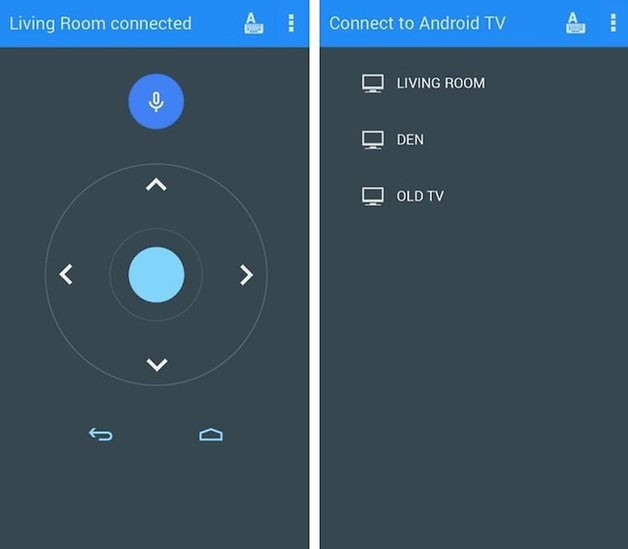 The casting feature which sends content on your smartphone to your TV, is also integrated into Android TV, but doesn't take center stage in the set-top-box project. The main goal is of course that the TV receives all the functions that Google has perfected over the years with Android smartphones: voice search and controls, the possibility to quickly sift through several databases and the hotword for search results: ''Ok Google, which actor is on screen?''. You'll then get a list of movies, which of course includes the option to watch them. The Android TV that we were able to experience is still the beginning of a vision which strongly depends on app developers to get on board with and start contributing to.
The last barrier for Android TV will fall with the arrival of Android L: a uniform interface will make it possible for virtually any app developed on Android L to work on Android TV. In addition, interfaces have also been created to search for apps across various devices or share game achievements with Google Play Services and Play Games. This is a deal for integrating the TV platform into the app cosmos of the Play Store, so that developers won't need to consider each platform individually.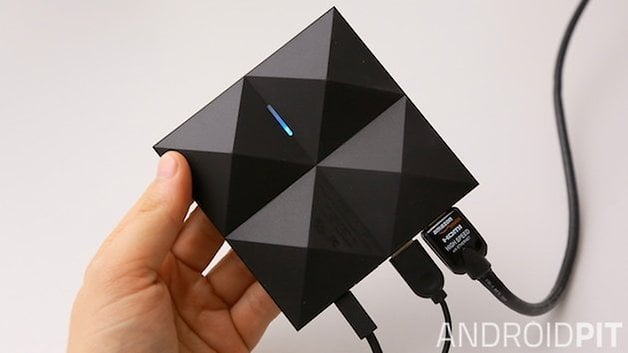 What is the release date for Android TV?
First off, it's worth considering that Google will offer a set-top box that will allow non-Smart TVs to be a lot smarter. It's also quite probable that some TV manufacturers will equip their televisions with the Android TV operating system and more will follow if the project ends up being a success. And we've already felt that things might go in this direction too: at the Google I/O 2014, Android TV was presented on Sony, Sharp, TPVision and Philips TVs. These should already arrive in the summer of 2015, so it's likely that major manufacturers will offer a compatible device in the next twelve months.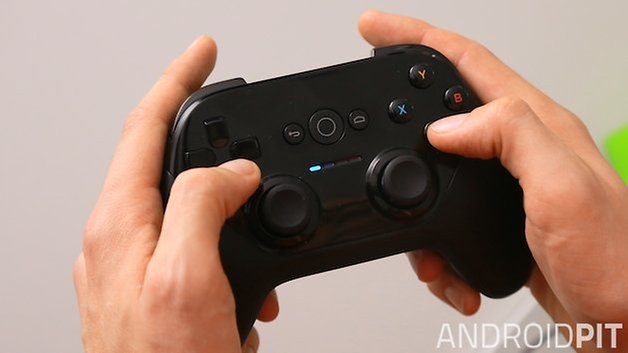 Why should I care?
In contrast to many other Smart TV solutions like Samsung, Philips and co., Google could provide the basis for a web and app experience which is relevant to the development of the the digital living room. A unified ecosystem ensures that devices will be compatible with each other, as well as a certain quality for the apps since the Android platform is better established and developers are more familiar with it.
Of course, this would also be a win-win situation for Google: thanks to their control over the Play Store and the long term nature of domestic televisions, the company would significantly multiply their income.
Why is Android TV more successful than Google TV?
Thanks to the test run with Chromecast, Google has provided an inexpensive preview of the possibilities that Android TV only refines. In addition, it comes with the gamepad, but also with a USB port for mouse or keyboard connections. By providing a choice of input devices, Google has taken a better approach than partners like Sony did for Google TV.
Google Android TV technical specifications
The present set-top box had a Tegra-K1-processor, with four cores and 192 shader processors of the Kepler generation. This and 16 gigabytes of flash memory should be enough for the first tests. The connections are with HDMI, USB, Ethernet and Mini-USB (for power). A single button launches Bluetooth pairing (which initially did not want work) as well as resets the unit, and it doesn't have a power button.
Early Verdict
This is just the tip of the iceberg. For the first time, developers can use the traditional Android SDK to develop apps simultaneously for Android L smartphones as well as Android TV. Only the guidelines for controls and the design are slightly different. But for the most part, the software base is the same, so you no longer have to go the roundabout way via widgets, which was the way almost no one wanted to go with Google TV. It's a shame that we weren't able to test some of these apps with Android TV due to repeated crashes. For our next test, when this problem is fixed, we'll focus on Android TV's gaming capacity.
(Review originally by Eric Herrmann of AndroidPIT DE)