10 things you need to know about Android TV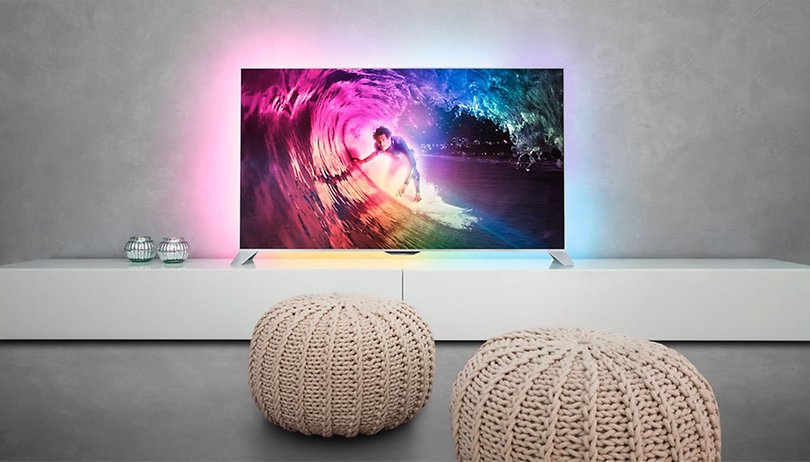 Every year, the CES electronics show in Las Vegas is full of TVs. But there was something different about them this year: many of the best ones were powered by Android in the form of Android TV. This is the third time Google's tried to take over televisions. Has it got it right this time? Here are the 10 things you need to know about Android TV.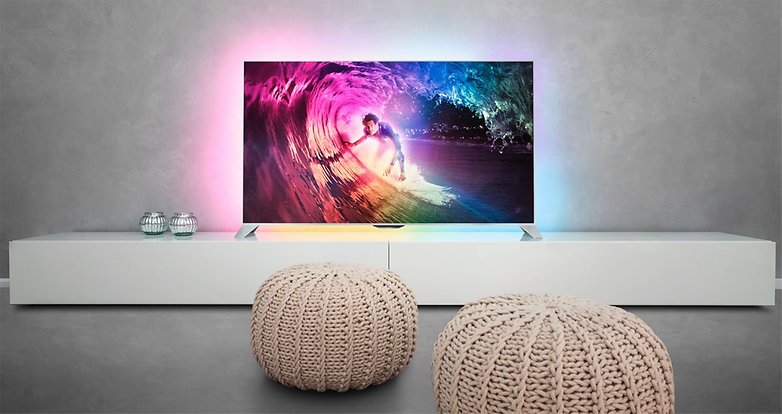 It's a very ambitious project
Android TV isn't just a set-top box: it's an entire ecosystem that's designed to put all your content on whichever device you happen to have handy: your TV, your phone, your tablet… you'll be able to buy Android TV set-top boxes that resemble Apple TVs or Kindle Fire TVs, but you'll also be able to buy HDTVs and 4K TVs with Android TV built-in.
It's good this time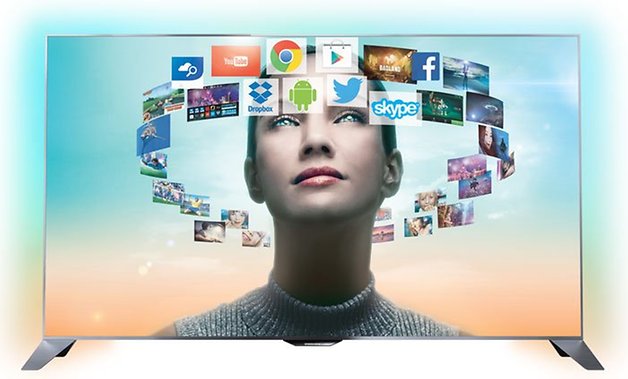 Previous attempts at Google powered TVs weren't great, but Android TV is a big improvement on its predecessors. That's partly because of the apps it can run. As we said in our Android TV review, it has a uniform interface with Android L that means developers can easily make Google Play apps for both Android Lollipop phones and Android TV televisions.
The challenge for developers is going to be making apps that work as well on TVs as they do on phones. They're completely different platforms with completely different inputs and displays. It'll be interesting to see what the developers come up with.
It's a gaming platform too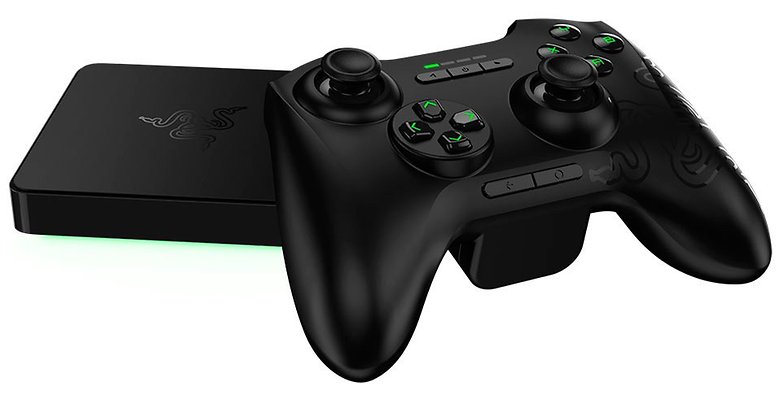 If you can do it on your phone you should almost certainly be able to do it on your TV. That includes gaming, which could be very interesting: Razer has already announced an Android TV set-top box and controller aimed squarely at gamers, the Razer Forge. That'll cost you $100, or $150 with the controller, and while it's aimed at jumpy-shooty-explory types who want to stream high-end games from their PCs it does all of the normal Android TV stuff too.
If you're wondering why Razer is streaming from PCs rather than just running Android games, that's because the quality of Android games so far hasn't been brilliant - but if it becomes brilliant, the Razer Forge will be there for those games too.
It's got a release date
Third-party Android TV sets and set-top boxes will go on sale in the spring.
It does a lot more than Chromecast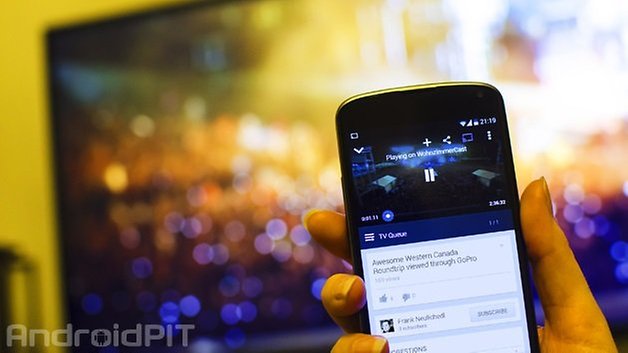 Chromecast is a great way to stream content from your Android devices, but that's all it's designed to do. Android TV has bigger ideas.
We put Chromecast up against Android TV to see which was best, and while Chromecast is an absolute bargain Android TV is the more powerful platform: "Android TV gives you access to Google Play Games, so it can compete with traditional console gaming, as well Play Music and Play Movies. It will be voice controlled by Google Now as well as by a game controller, which also means you'll get a whole bunch of Googly suggestions for content. Android TV is also connected to other great services like Netflix, Hulu and Pandora, so you're not completely restricted to Google content either."
We suspect many Chromecast users will want to buy Android TVs when it's time to update their existing HD TVs.
Sony's TVs are Android-tastic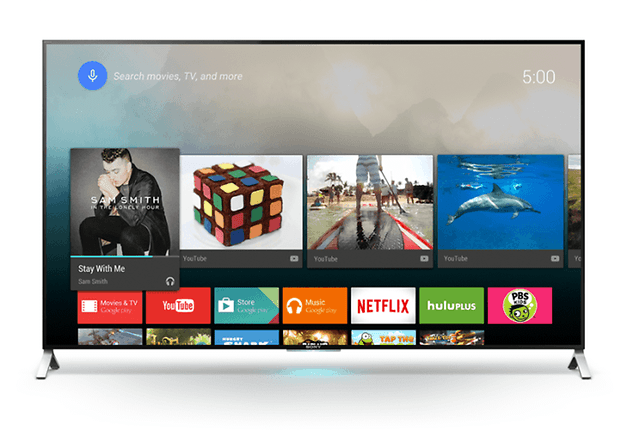 When it comes to Android TV, Google's best friend is currently Sony. All of Sony's 2015 Smart TVs run Android TV, and that's a lot of TVs: there are 11 new Bravia LCD TVs with screen sizes ranging from 43 to 75 inches. Android TV support is also coming from Sharp and Philips.
Samsung's staying out of it
You probably noticed that Samsung wasn't mentioned there. It's worried that it's becoming too dependent on Google, so it's putting its own Tizen operating system into its Smart TVs.
Some sets are thinner than your smartphone
One of Sony's Bravias is thinner than an Xperia Z3, with its thinnest point measuring just 4.9 mm. By comparison, a Z3 is 7.3 mm thick.
Sony's invented a snazzy Android TV remote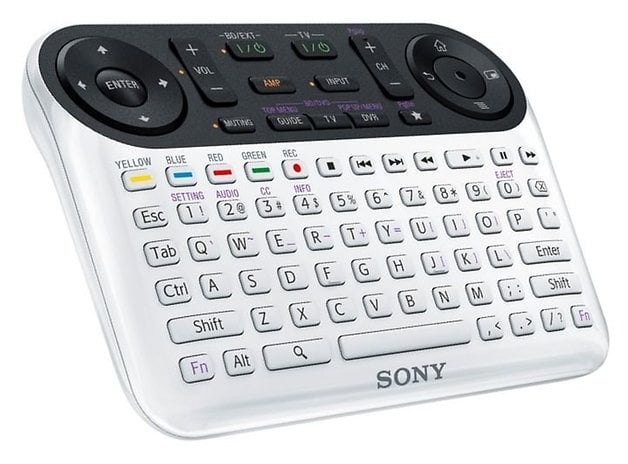 Sony's remote controls for Google TV were widely mocked because they looked like an explosion in a keyboard factory, but it looks like Sony's got it right this time: the remote for its Android TV sets is effectively a big touchpad. Like all Android TV devices it also supports voice command and Google Cast, so it's easy to beam content from your Android phone to your Android TV.
It's effectively killed off Google TV
Android TV isn't a new name for Google TV; it's a replacement for it. The Google TV Developers account on Google+ says that "A small subset of Google TV devices will be updated to Android TV, but most Google TV devices won't support the new platform." Developers should now develop for Android TV instead. If you already own a Google TV device, we wouldn't hold our breath for any updates.
What do you think? Is it third time lucky for Google-powered TV?