8 addictive Android Wear games you should try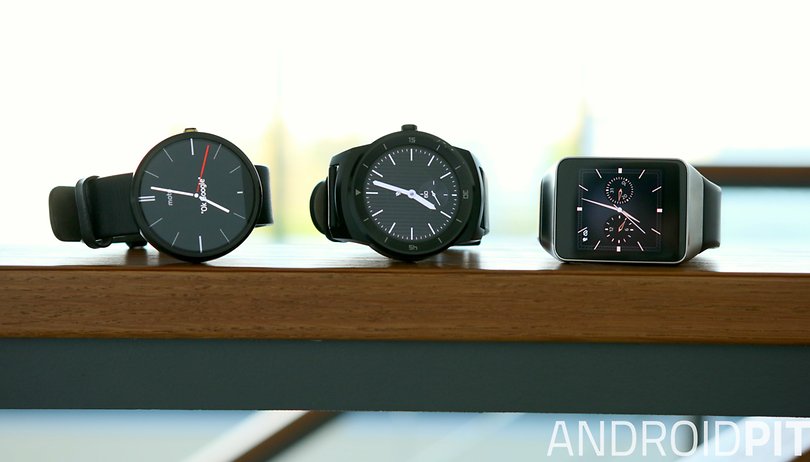 An Android Wear gadget is a top companion for your smartphone and there's a solid selection to choose from. There are plenty of playable adventures to be had on a wearable too, despite their screens' small size and unique shape. Here are some of the best and most addictive games for Android Wear, including the reflex-testing Rontivity and card classic Solitaire.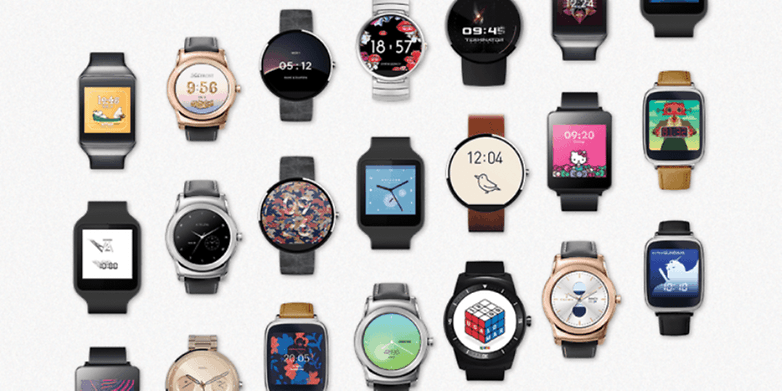 PaperCraft
PaperCraft for Android Wear is a fun, minimal-looking title perfect for eating away a few minutes while you wait for the bus.
This free-to-download Android Wear game is all about fighting off waves of paper-crafted bad guys, swiping and tapping at your screen to dodge attacks and rack up points while you're at it. PaperCraft is set in space and is a good pick for folk who like fast-paced action titles.
It's not a game you'll sink hours and hours into, but it is a top app for passing the time when you need it the most.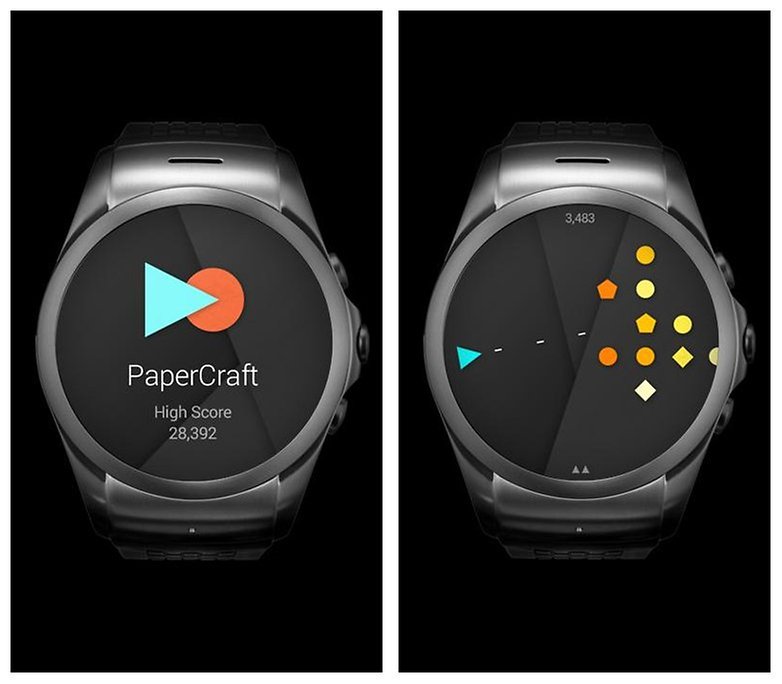 Rontivity
Rontivity appears simple at first glance, but it's actually pretty tough to master. We're pleased to report that this free Android Wear game is as fun as it is pretty.
It's clearly inspired by Material Design and challenges players to avoid a series of obstacles as their controllable ball whirls around an ever-changing circle. It's a true test of nerves because the speed of the ball gradually increases, making for some pretty hectic rounds.
Rontivity tests both your reflexes and patience, and there are plenty of different modes to keep you occupied. If you think your score is good enough, you can submit it to the global leaderboard to see how well you really did.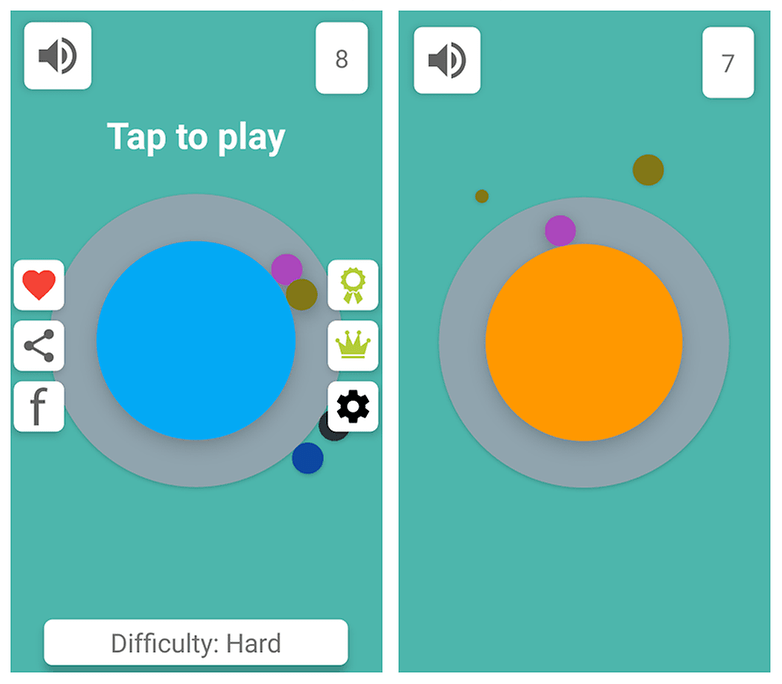 Solitaire Wear
Solitaire Wear is exactly what you'd expect – Solitaire, optimized perfectly for the screen of an Android Wear gadget. Card game fans will get stuck into this one right away, and the game features random shuffles, the option to undo movements, hints for the next move and more.
Selecting cards on a small screen can take some getting used to but the game is configured to make the task easier. Left-handed modes can be toggled if you're so inclined and the background of the game can be changed too, which is a nice touch.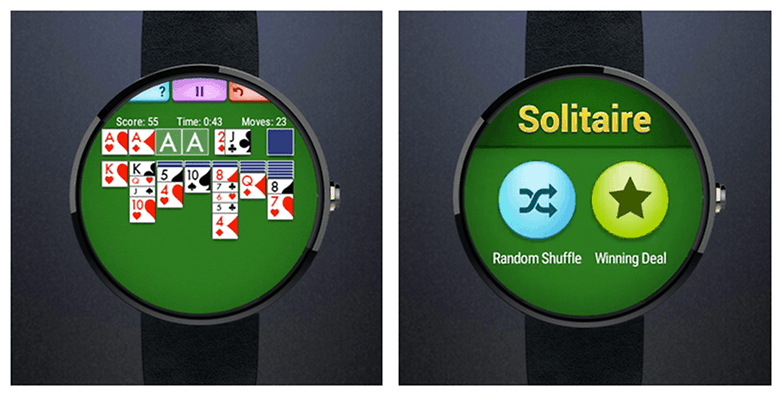 Minecart Jumper
As with most of the Android Wear games on our list, the idea behind Minecart Jumper is simple, yet the game is surprisingly tricky at times.
Players must navigate obstacles and jump over gaps and evil skeleton monsters as they steer a minecart through a crumbling temple and old abandoned mine. Minecart Jumper follows the story of a famous adventurer on the search for an ancient Aztec artifact, so if you think you're up to the challenge take a closer look.
Think of Minecart Jumper as a side-scrolling variant of Temple Run, only with more floating barrels.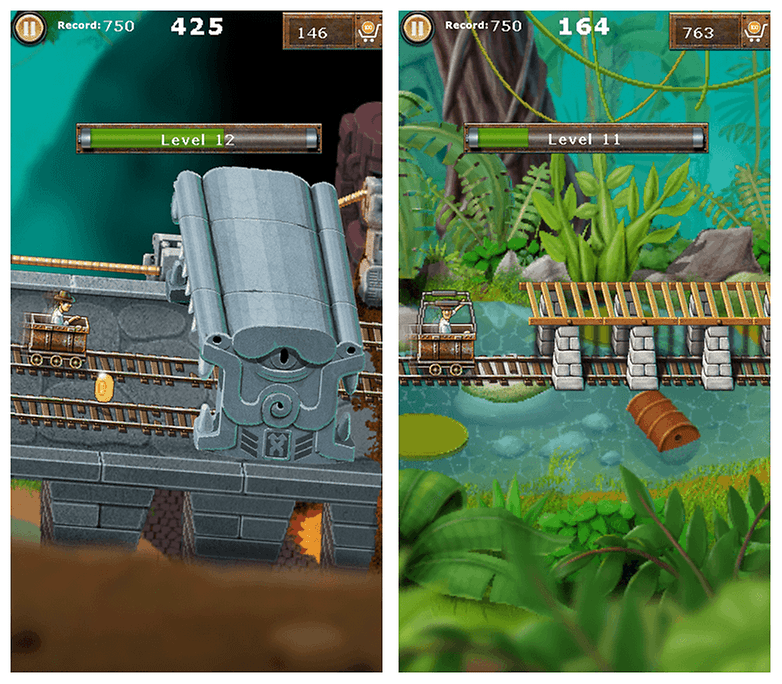 Bubble Shooter
There's a fairly high chance that you've played Bubble Shooter or something very similar before, which makes it ideal for a quick and easy gaming fix because you'll already be familiar with the concept.
Bubble Shooter's animations really pop on a smartwatch screen and the aiming system is accelerometer-assisted. There are hundreds of levels to tackle, plus bonus bubbles and shapes up for grabs for experienced players.
The developers of Bubble Shooter, Spooky House Studios, make a whole load of other Android Wear titles too. They certainly know how to make an addictive game and that's why Bubble Shooter deserves a mention.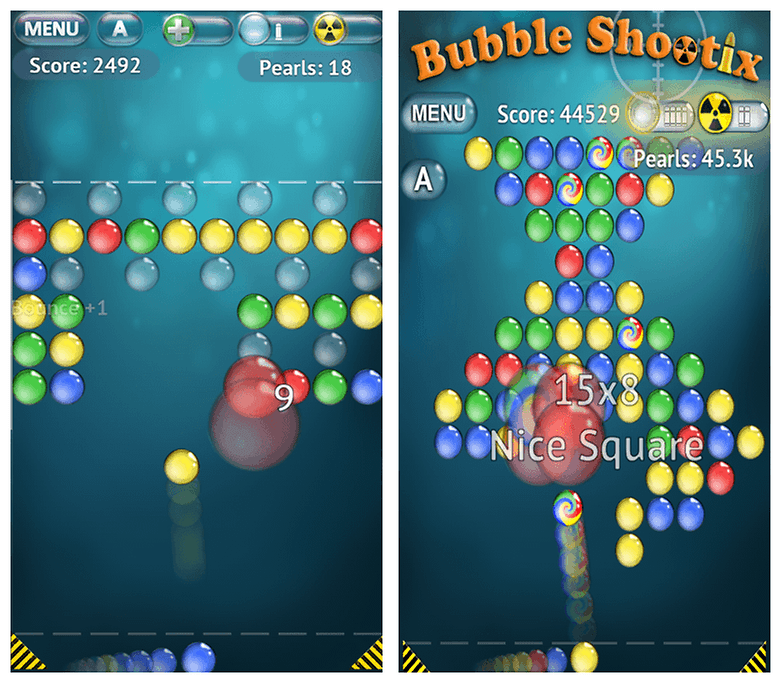 Sheep Shield: Android Wear
Sheep Shield for Android Wear is all about protecting a flock of adorable sheep from evil waves of hungry wolves. Its straightforward nature makes it easy to pick up and play, and it's free to download too.
Players can protect their flock of sheep by maintaining a protective electric barrier around the animals. Doing so will keep the wolves at bay, but be warned – the game gets tougher as your score increases and you'll have to work harder to keep your woolly charges safe.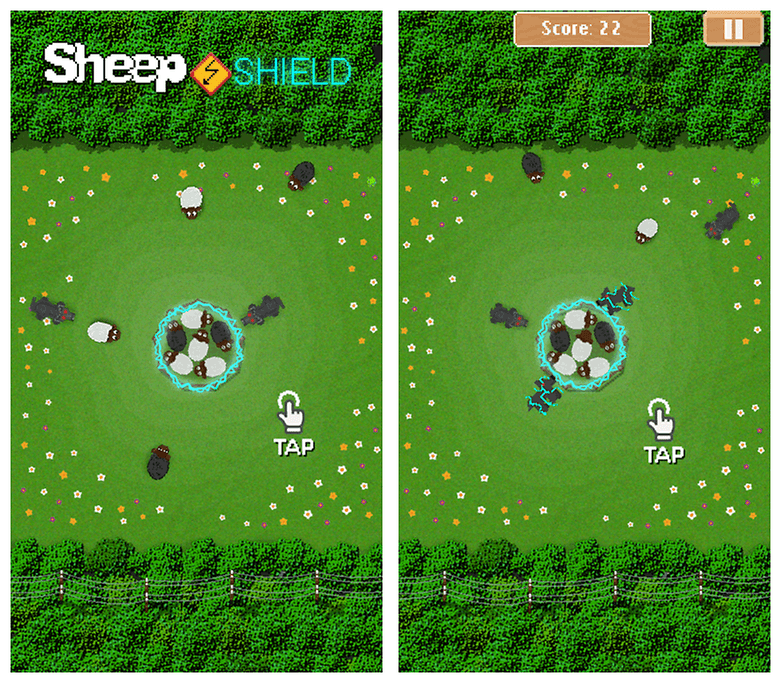 Turtle Quest – Clumsy Turtle
Turtle Quest from Teensy Studios stars a small, smart turtle in a Flappy Bird-inspired experience. The Android Wear game tests reflexes and tapping skills as players try to pass the turtle through gaps in the rocks underwater.
Holding your finger on the smartwatch's screen makes the turtle swim upwards and releasing will let him sink. Turtle Quest is free for Android Wear devices and offers up some vibrant, eye-pleasing visuals.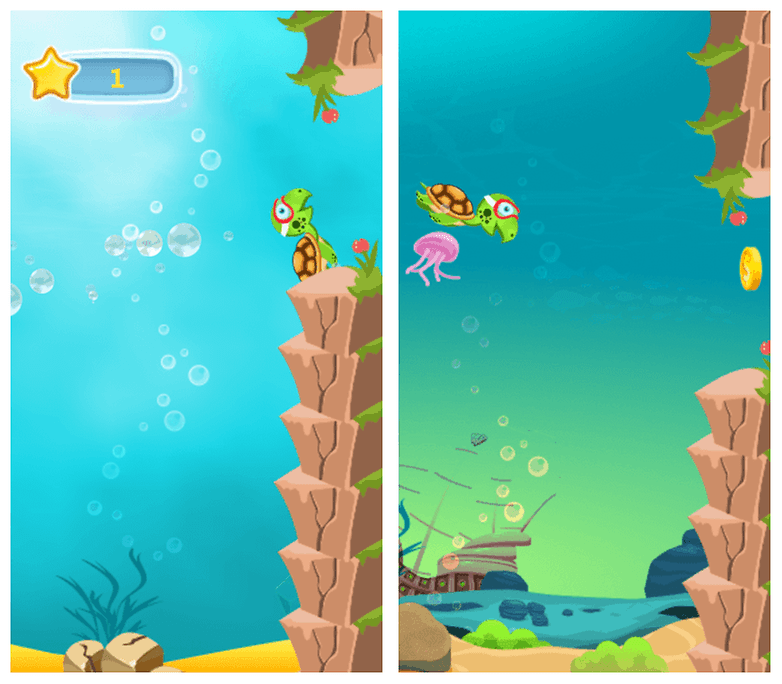 BiDot – Android Wear
BiDot is an Android Wear puzzle game that's hard to master but always enjoyable. It makes us think of a more advanced version of Pong, in a good way.
The idea here is to collect the different colored balls into two separate sides of the screen by moving the line in the middle of the display. Dots randomly bounce around, so doing so is easier said than done. BiDot is the perfect game for a small wearable screen.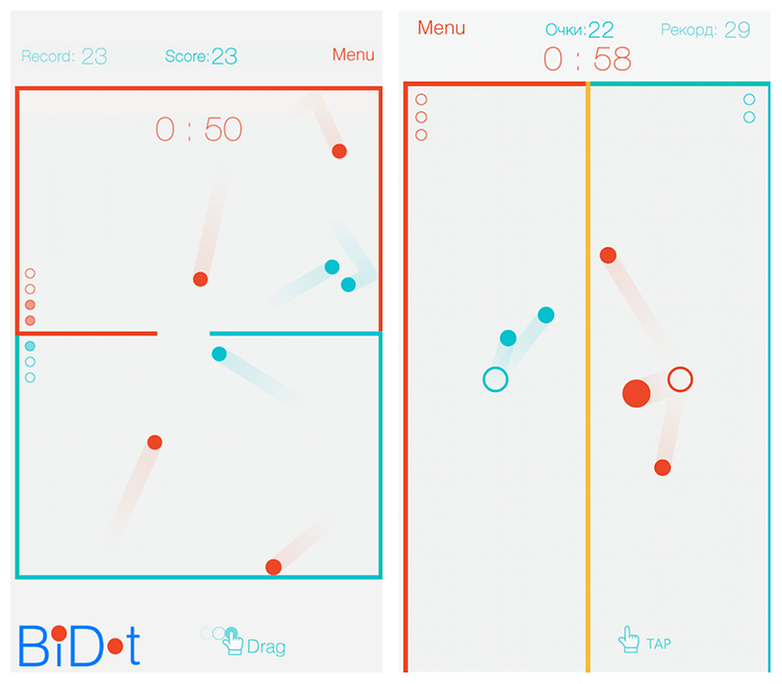 Are there any top Android Wear games that we've missed? Let us know about your favorites in the comments section below.