[Video Review] Samsung Galaxy Nexus vs. iPhone 4S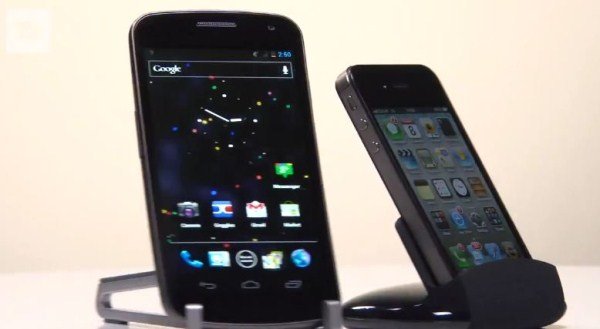 iPhone 4S vs. the Galaxy Nexus: It's the smartphone smackdown of the year. So much ink has been poured over these two devices in the past that it's almost bewildering. But, so far, we haven't seen too many concise, well-done video comparisons of these devices.
The video below, produced by the website T3, offers a quick look at how the devices compare to one another in terms of build, speed, OS, camera and start-up times. The video is incredibly short at 2 minutes and 40 seconds but manages to pack a lot into its tiny running time.