[Video] Asus Transformer Prime Unboxing And Graphic Showdown vs. iPad 2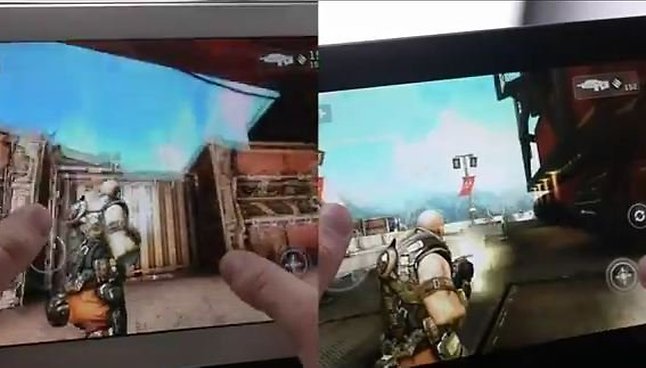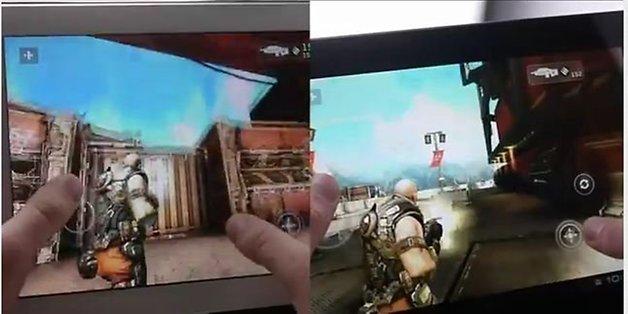 The quad-core Tegra 3 power has attracted attention from both sides of the iOS/Android divide. With the Transformer Prime now making its way into the hands of tech aficionados, we're starting to get our first real taste of what Asus' new super table can do. So how does it match up? We've got videos of a head to head showdown between the Prime vs. iPad 2 after the jump.
But first, for all of you who haven't already seen the prime in action, here's a quick taste of what the Asus Transformer Prime tab can do:

While there is still no sign of the promised Ice Cream Sandwich upgrade to the tablet, the Prime still cuts a mean figure. With its quad-core power, keyboard dock and high quality design it's no wonder, that this device is one of the most sought after Android tabs on the market.
Now to the graphics duel via the kind folks over at Slash Gear:
Seeing ShadowGun on the Transformer Prime, it's easy to see how those four cores of power are being put to use. The shadowing alone is worthy of a home console title and not a mobile device. Personally though, I would have expected Riptide to run a bit better on the Prime. My first reaction is that the graphics of the iPad and Transformer Prime are similar in quality in that game setting but this is probably due to the programing and not the hardware. Both of these title were designed for a dual-core system afterall. I'm just the graphical quality of ShadowGun is just a taste of things to come. We just have to wait for programers to start developing games for the Prime system.
What do you guys think? Let us know in the comments for your chance to win $50 in AppCenter credit.
Sources: SlashGear , Traceable.de