Smartphone Smackdown: iPhone 4S vs. Samsung Galaxy S2 vs. Droid Bionic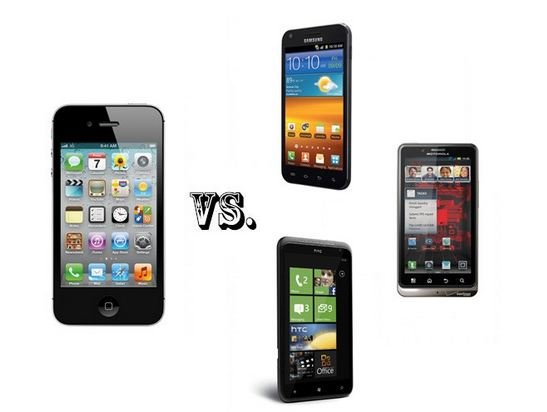 (Picture: Engadget.com)
Engadget's got a nice chart up today comparing the specs between the just-announced (and somewhat dissapointing) new iPhone 4S, the heavyweight Samsung Galaxy S2 and the attractive Droid Bionic. Oh, and some phone running Mango. Who wins? Well, who do you think?
Samsung Galaxy S2! Of course. It's got a faster processor, more RAM and better second camera, and it's lighter and thinner than the iPhone 4S. But don't just take our word; check out the chart below: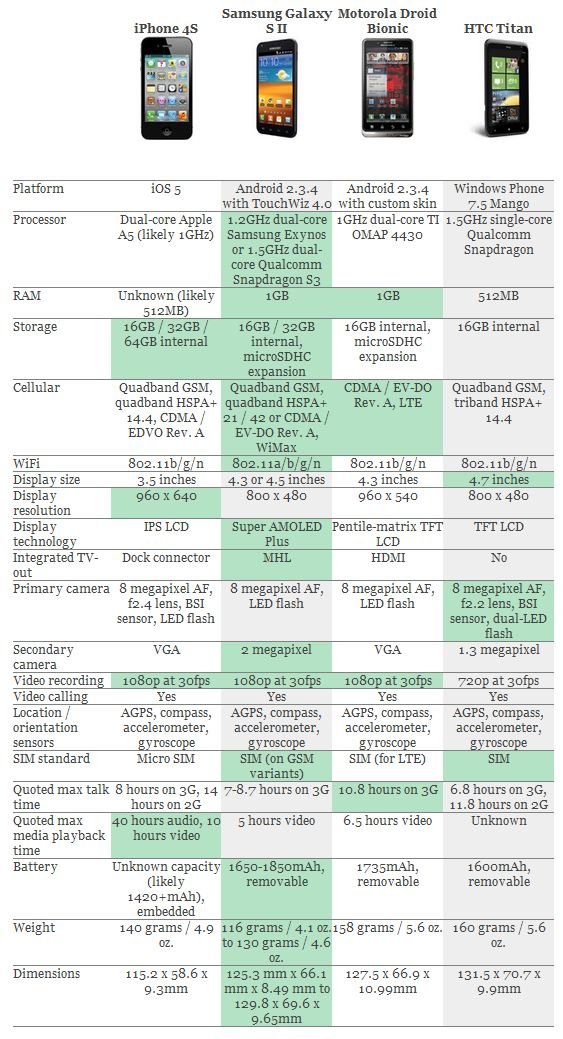 Related:

HTC Amaze vs. Samsung Galaxy S2: Which Is the Better Smartphone?

Samsung Galaxy S2 Sales Reach 10 Million

[Test] Galaxy S2 Still Has the Fastest Graphics Chip of Any Smartphone on the Market