Apple vs. HTC: Will The ITC Bring The Ban-Hammer Down On HTC Before X-mas?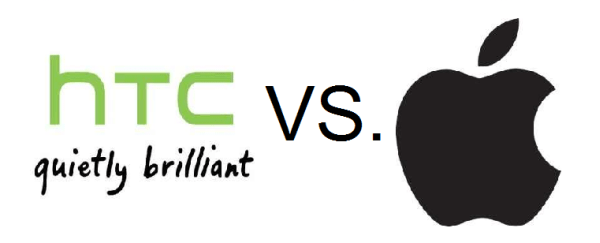 NEXTPITTV
HTC, the Taiwanese powerhouse responsible for some of the best smartphones on the market, has reason to be worried this holiday season. The U.S.-based International Trade Commission has pushed back its verdict in an ongoing patent dispute with (surprise, surprise) Apple inc. to the 14th of December, a critical date in the key holiday shopping period. If the court decides to side with Apple, HTC could be faced with a crippling Christmas sales stop.
Disregarding holiday shopping, which traditionally is the most important sales season of the year, a sales stop would represent a catastrophic blow to HTC's bottom line. The U.S. Is HTC's most important revenue source, despite their growing success in mainland China.
It doesn't seem likely that Apple will be successful in its attempt to ban the popular Android devices from the American market despite a statement from an ITC judge, supporting the popular iPhone manufacturer. ITC commissions are composed of six independent judges, who are not bound by the recommendations of individual members and HTC remains confident that the commission will vote in favor of continued HTC imports.
Apple accessed HTC of violating 20 of its iPhone patents regarding the operation, construction and hardware design of it's line of Android phones. According to the opinion of the recommending judge, HTC had violated at least two of Apples patents.
But HTC isn't taking Apple's legal pressure laying down; the Android producer is also suing Apple for a series of patent abuses. While the verdict is expected in mid February, an ITC judge has already rebuffed the claims, seeing no apparent theft of HTC intellectual property.
If the ITC does decide for a general sales stop of HTC devices, it would effect the entire continental United States. And would force HTC to turn to the one person, who could veto an ITC decision: President Barack Obama. Of course, taking the ongoing patent war to the presidential level is an outlandish scenario, but with the world-wide scope of the Great Patent War of 2011, HTC might just have to ask Obama to give them just a little bit of hope once again.
Recent HTC News: