8 lenses and 11K: Insta360 Titan for VR professionals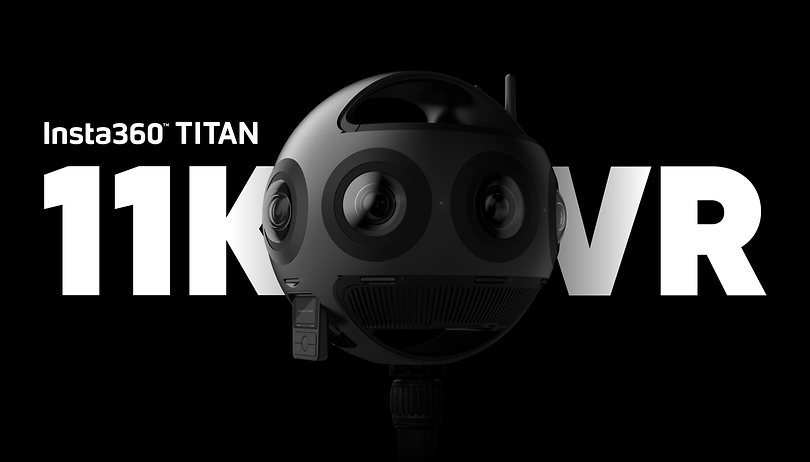 Not only enjoying virtual reality, but doing it yourself - that requires the right camera. Anyone who is serious and has the necessary small change can use the Insta360 Titan to take particularly high-resolution pictures. The new camera can be pre-ordered immediately.
Insta360 One X: The extra-sharp 360-degree camera
The new camera - Insta360 calls it "the Titan" - is the first standalone VR camera to take pictures at 11K resolution at 30 frames per second. It also takes 10K 3D at 30 frames per second and 11K 360 photos in 3D and monoscopic formats. The housing contains eight lenses, each with a Micro-Four-Thirds (MFT) sensor behind them. These are the largest sensors available for this type of camera.
The Titan also comes equipped with Insta360 Farsight, a live monitoring system consisting of a transmitter and a receiver that plugs into a smartphone or tablet. With Farsight, VR recordings can be previewed in real time and remotely controlled. VR filmmakers don't have to worry about hiding to avoid being in the picture themselves.
In a video Insta360 briefly introduces the new high-end camera:
Insta360 also shows what can be expected from the image quality in a short clip taken directly with the Titan camera:
The Titan is of course not for everyone, and you can see that in the price. The 11K camera costs a proud $14,999 and is thus aimed at professional VR filmmakers. For the rest of us, we can at least look forward to such rich content to be made available to view on our choice of headset.
What do you think of the new VR camera from Insta360? Do you enjoy making or watching VR movies?