7 features that would make Spotify even better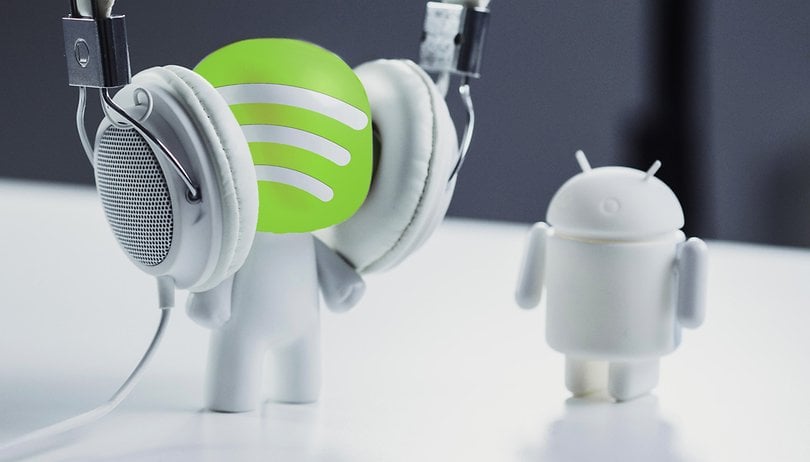 Spotify has secured its position as one of the biggest, most popular music streaming services in the world, boasting an ever-growing catalog of tunes to explore. Whilst Spotify's mobile app is a great all-round performer, we've got some ideas about how to make it even better. Read on for our list of seven features that would take Spotify on Android to the next level.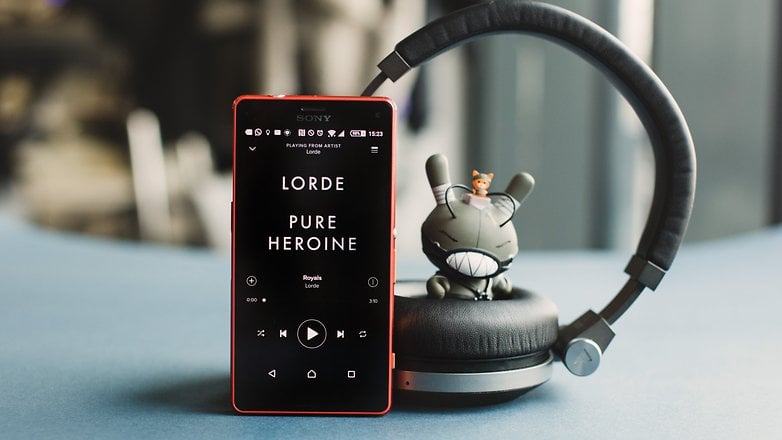 Music videos
Spotify has plenty of tracks to discover and fall in love with, but in our minds adding official music videos to top tracks would give the mobile app an added burst of color and personality.
Folk that are using the free version of Spotify will be used to seeing video adverts every so often so that they can continue listening for free, but when it comes to music videos it's a no-show. We reckon some improved video content for some of the biggest artists in the world and the smaller, independent bands too would be a top addition.
Perhaps music video support would serve as a nice incentive for paid-for Spotify membership, or a comments system to complement video content.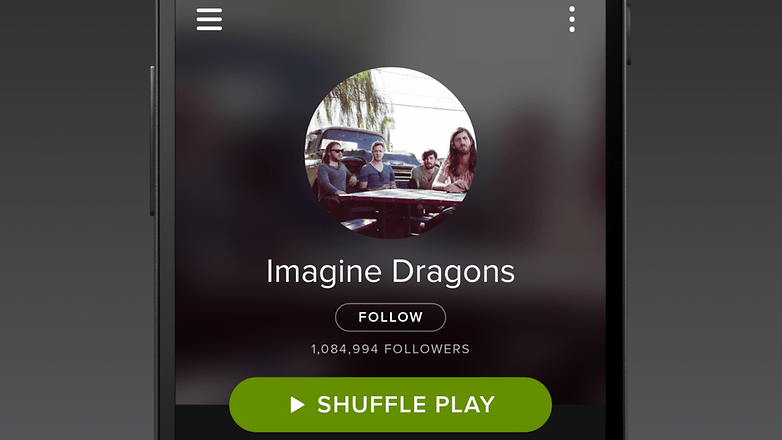 Improved voice commands
At the time of writing Google's voice assistant can claim to offer some basic support for Spotify, but improved hands-free commands would be a welcome improvement to the Android app for smartphones and tablets.
It's possible to use your beautiful voice to open Spotify in the first place, pause or play a track or fast forward, but that's about it. Some top new voice commands could include playing specific songs and playlists, adding tracks to a user-created playlist without opening the app or playing the most popular track by a certain artist.
Improved voice support would also be a fantastic safety-minded feature for drivers to make the most of, getting more out of the Spotify experience without having to take their eyes off the road.
Theme settings
For those of us that like to make our smartphone or tablet truly feel like our own, some added theme options for the Spotify mobile app would definitely scratch an itch.
Whilst we appreciate the sleek, sophisticated default look of Spotify on mobile, it would be fun to mix it up every so often with custom menu colors and such.
Customized color schemes and backgrounds for artist pages would also give them a unique look, as would Now playing pages that take color shades used from the album art to decorate the rest of the window.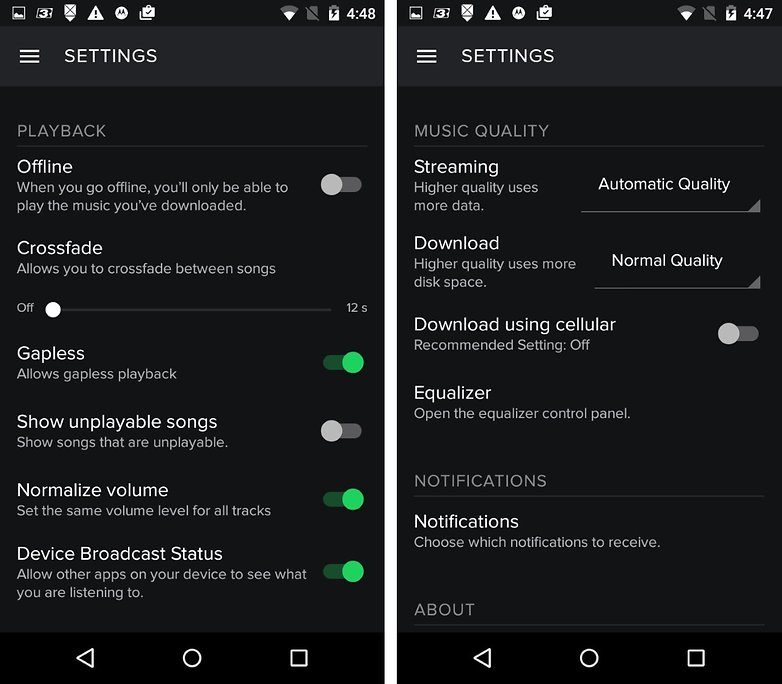 Lyrics support
For those of us who like to sing along in the shower, added lyrics support for Spotify tracks would make private performances far easier.
We mentioned added lyrics support in our recent Google Play Music wishlist, so it makes sense to raise the idea again here with Spotify. Considering Spotify has one of the biggest and best music catalogs around, being able to easily learn the words to your favorite songs would be the cherry on the cake.
Swiping upwards or downwards on the Now playing page could potentially bring up the lyrics menu. Right now, a swipe in either of those directions doesn't have a function, so why not assign them to an action?
Download individual songs for offline listening
You'd think downloading a single song that's part of a Spotify playlist would be easy, but right now it's not even possible on the music streaming app's mobile counterpart.
Head to a playlist and you're given the option to download the whole thing locally, but when it comes to picking and choosing between single tracks, you're out of luck. Adding this feature makes sense, especially considering that there's plenty of times we've wanted to grab a single track from a Discover Weekly playlist.
Control Spotify on your desktop from your Android with Remoteless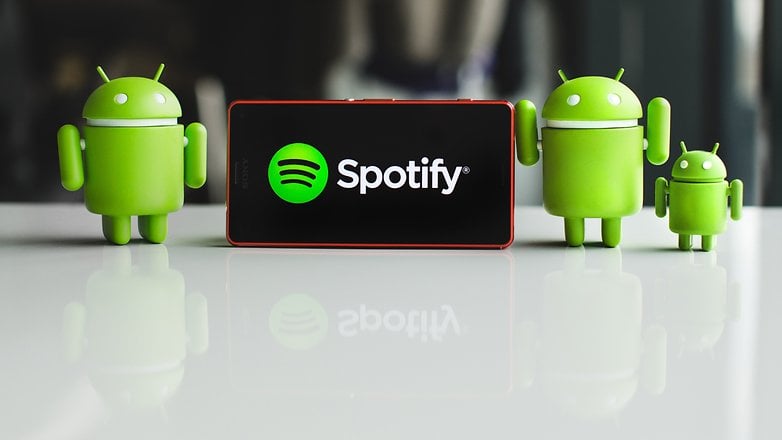 Celebrity playlists
Whether you're an avid fan of a particular musician or a celebrity not associated with music at all, we think Spotify would be taking a step in the right direction by spotlighting celebrity playlists.
It's possible to follow an artist and keep track of their newest releases, but we think being able to explore their profile in more depth and uncover the songs that inspire them themselves would offer a personal touch.
We picture the front page of the Spotify app starring an artist or band you follow and a link to their playlist comprised of their most-loved tunes.
Search for local artists
We think some features to make it easier to discover local, independent artists would improve the community aspect of Spotify's mobile app.
Our solution would involve letting Spotify know your location and then having the app generate search results in order of distance to yourself. Naturally, not every big band or artist will associate themselves with a certain spot on the map, but smaller artists would be likely to note their home town as their listed location.
Ultimately, we'd like to see some functionality built into the Spotify app to enhance music discovery. Being able to sign into Spotify and uncover a talented artist in your own back yard would be great fun and rather exciting. Even better, finding an artist before they 'get big' is a great story to brag about to your friends.
The list of ideas on how to improve the mobile Spotify experience could go on and on, but these are our top picks. Let us know your own thoughts in the comments section below. How would you make Spotify even better?