5 Ways AI Can Make Your Job Easier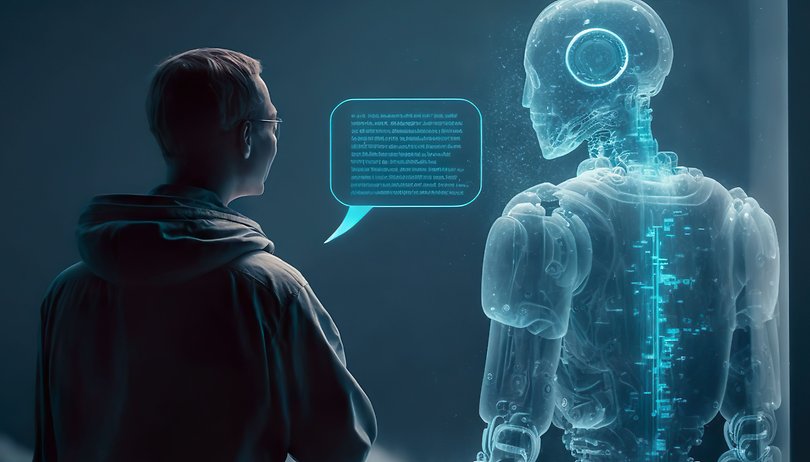 This year so far has been saturated with speculation about the capability of artificial intelligence. Thousands of articles have warned about how AI will eventually "take over the world", (or perhaps just put us all out of a job), but there's no substitute for human creativity, understanding and camaraderie in the workplace.
That said, the rush to embrace ChatGPT is without question. According to Similarweb, it had already reached 100 million users by February of 2023, the fastest online app ever to reach that milestone. Meanwhile, a separate report found that 15% of ChatGPT users are in the USA.
Setting aside the extremes, AI is certain to transform workplaces in the coming years. You could probably give some examples of recent AI innovations that your employer has embraced this year but don't forget, AI was already with us long before the dawn of ChatGPT. Microsoft Paperclip, anyone?
No matter if you work on a factory floor, an open plan or on the road, AI and automation already makes your job a little easier, but as big data and ever-more-powerful algorithms evolve, further innovation is guaranteed.
Here are five way AI will make your job easier in the coming years:
1. Data
In the current era, data is any company's most valuable assets. In a reversal of the principle of scarcity, the more of it there is, the more valuable it becomes.
However, as it increases in volume, managing and analyzing that data becomes more cumbersome. With simple plain-language instructions, AI tools will be able to prepare detailed, analytical and actionable reports in moments–– a task that ordinarily would take an individual hours or even days.
As a result, teams and decision makers will be able to focus their energy on decisions that will drive the business.
2. Design
The warnings about the rapid evolution of AI have suggested that it poses a threat to creative arts. While there is one crucial missing piece there––inspiration––artificial intelligence will without a doubt change how commercial art and graphic design is produced.
As above, text-based prompts will enable teams to devise a visual element to any project, if they so wish. Far from being sidelined, human creativity will, as always, embrace this capability and come up with new methods of expression.
3. Manufacturing
Even before the latest developments, manufacturing is a sector that has been most affected by AI. Automation on factory floors is constantly improving and updating, and as it continues to evolve, robotics and drones will become more prevalent.
Rather than simply "taking our jobs", these machines will provide safety measures, improve security and even "take out the trash", freeing up workers for more nuanced tasks like quality control and product development.
4. Digital assistance
Those aforementioned Gmail and Microsoft features represent the building blocks of newer AI tools' ability to act as an all-in-one digital assistant, enabling workers to act with efficiency and save time.
A connected digital assistant that manages meetings and appointments, task reminders, email generators and more, while providing you with a ready-made and prioritized to-do list every morning? This is one workers would embrace with considerable enthusiasm.
5. Science and technology
The benefits of AI to those working in scientific spaces, including medicine and pharma, are enormous.
One often-cited example is in cancer screening. One centralized database, capable of assessing radiology test results in seconds and identifying areas of concern for doctors' attention, has the potential to transform all of healthcare from the ground up.
Apply this theory to any potential illness or affliction, in every hospital and clinic in the world, and we see that AI will undoubtedly save countless lives in the years to come.
As we prepare for any eventuality, here are some roles already benefiting from the capabilities above and leading the charge in embracing the new technology rather than shunning it.
As one might expect, Meta has a range of positions open currently, including that of Software Engineer with a focus on iOS. Based in New York, this role incorporates development in conjunction with product and design teams to build new products and experiences across the iOS platform. Similar roles are advertised for the platform's Browser segment and other key areas related to Infrastructure.
Amazon is evolving its ART19 audio platform and is hiring a Software Development Engineer to solve complex problems across the podcast ecosystem, collaborating with team members in and across teams. You will also have the responsibility to improve and build new tools, services, and applications.
If social media and streaming isn't your space, Wells Fargo Bank is seeking a Lead Software Engineer as part of its Commercial and Corporate & Investment Banking Technology (CCIBT). Here, your primary focus will be to lead the modernization efforts across the bank's portfolio of applications and systems, leveraging technology and promoting best practice.
Start your job search today via the NextPit Job Board. This article was written by Doug Whelan.