5 Reasons Why You Should Upskill In Python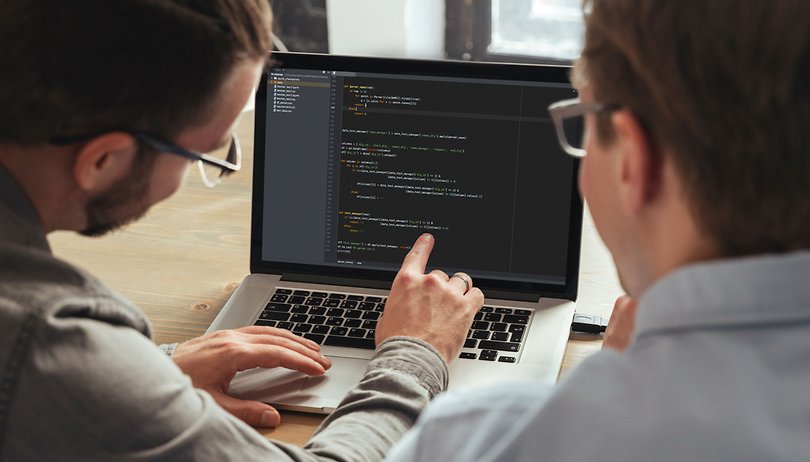 As the tech world continues to reel from the onslaught of layoffs at industry giants such as Meta, the failure of Silicon Valley Bank has added new impetus for those who are committed to future-proofing their careers.
Savvy tech workers are getting ahead and are focusing on upskilling, and one of the most saleable skills right now is Python. Created in the 90s by Guido van Rossum, who named it for the cult Monty Python's Flying Circus, Python as a programming language is relatively easy to pick up, has wide adoption and looks set to grow into the future.
Python is growing in popularity
Python is used by an ever-increasing number of big tech companies as their primary language, including Intel, IBM, Netflix, Facebook and Spotify. YouTube is largely written in Python, and it is one of four main languages deployed at Google, and this adoption is driving jobs.
According to Stack Overflow, 48% of developers exclusively use Python while, when asked, 18% of those developers not currently working with python stated that they intend to start, such is the increasing demand.
Its value is expected to reach $100.6 million by 2030 as the demand for Python grows across all areas including website development and software, task automation, data analysis, and data visualization.
It's used across industries
Python is also useful for those working in fintech, finance and neo-banking, due to its versatility and capabilities across key areas such as data analysis, web development, machine learning, automation and blockchain.
With a large community of developers contributing to various open-source projects, libraries, and frameworks, this means that if you need help with something, chances are someone has already encountered it, and solved the problem.
However, expected growth and increased demand among developers are not the only reason you should consider upskilling in Python.
It's accessible for beginners
If you are a beginner looking to make a move into tech dev, then starting with Python is a logical choice as it is easy to make sense of if you have no dev experience, due to its simple syntax. Open source learning resources and the availability of training programs on massive open online course (MOOC) platforms such as Udemy or Coursera. This means you can get the basics down at home.
The language's library collection makes it easily adaptable, plus, the community is super active on several question and answer websites, including Stack Overflow, which has more than two million Q&As related to Python.
It offers variety
For those worried that specializing in python will limit their career choices, the opposite is in fact true. Having skills in Python can open up job opportunities in software development, game development, ethical hacking as well as data science.
It pays well
In the US, Python developers can expect to earn, on average, over $100k, making it a desirable skill among those keen to find job security alongside generous compensation packages.
To discover a job that's right for you, visit the NextPit Job Board, which is full of dozens of roles from companies seeking Python developers across several different sectors and skill levels. Discover three exciting roles below.
Python Developer, N9 IT Solutions Inc, Remote
The Role: N9 IT Solutions is seeking a Python Developer who is proficient in core Python programming.
The Responsibilities: You'll have knowledge using Python packages such as Numpy, and Pandas, experience in data analytics with data mining and data processing/transformation using Python, as well as a sound knowledge of frameworks like Django, Flask, and caching techniques using Redis.
The Requirements: Six years of Python experience as well as a good Knowledge of web services (REST, SOAP) and SQL. You will be well-versed with Agile methodologies, test-driven development, and Scrum
Apply for the Python Developer role or browse all available opportunities with N9 IT Solutions.
Python Developer (W2), Phasorsoft LLC, Seattle
The Role: Phasorsoft LLC is seeking a Python Developer (W2) with a strong background in Java and scripting languages like Python, Perl, and/or Ruby, plus experience using cloud services.
The Responsibilities: You will build automation/configuration management infrastructure such as Ansible, Terraform, Chef, and/or Puppet, leveraging Docker within a local development workflow.
The Requirements: A strong understanding of continuous delivery and integration frameworks including deployment automation, configuration management, test, and source code/git repositories, plus experience with containers is desired.
Apply for the Python Developer (W2) role.
Python Developer, ASGN Incorporated, Pittsburgh
The Role: As a Python Developer with ASGN Incorporated you will collaborate with UX/UI designers to implement design into the code and implement software enhancements and suggest improvements.
The Responsibilities: You will be responsible for designing and implementing functional requirements and building efficient back-end features in Python. These systems will then integrate front-end components into applications and you will manage testing and bug fixes.
The Requirements: You have at least five to eight years' of experience in software development or a related field with strong proficiency in Python. Experience working with financial products and related risk analytics will be preferred
Apply for the Python Developer role or browse all available roles at ASGN Incorporated.
Browse the NextPit Job Board and discover the many python-related roles available. This article was written by Aisling O'Toole.