5 killer Android apps for you to try this week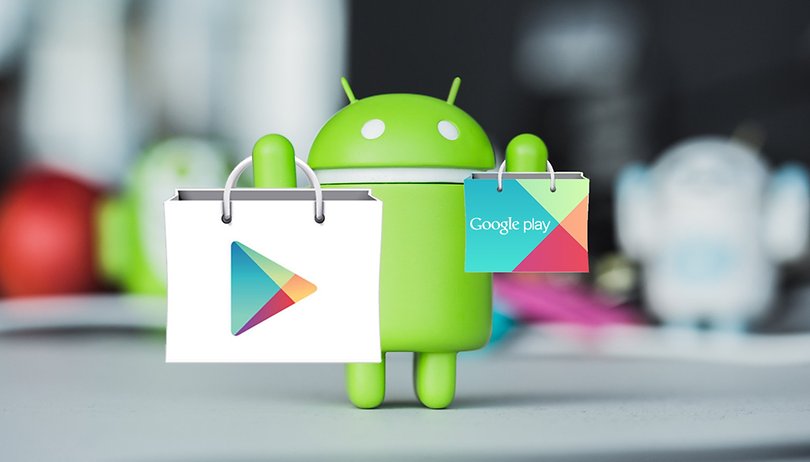 We've got five new app recommendations for you this week, including Bear Focus Timer, Keep Home Workout Trainer, Google Lens, Picnic weather filters and Zero Live Wallpapers. Be sure to check them out and let us know what you think of them in the comments.
If you get distracted too easily, this app can help. This cute little timer uses the famous Pomodoro technique to help you concentrate on important tasks for 25 minute intervals with 5 minute breaks. It is possible to change the length of the focus times and breaks in the settings. The app features a bear named Tom on the timer screen, who goes fishing during breaks and becomes angry if you don't focus. To help you along, the app can play white noise. Best of all, the app costs under $1.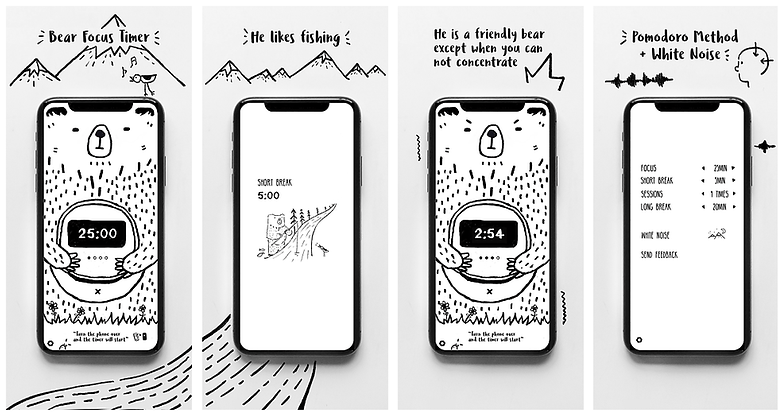 It's time to get back to your New Year's resolution. Keep is an app that can help you do just that, for free, with at-home workout training. The app offers custom training plans based on your goals, whether you'd like to lose weight or just stay active. For each exercise, there are animations so you can see what you're supposed to be doing in action before giving it a try. The detailed instructions tell you what to do, and perhaps more importantly, what not to do so you can avoid injury. Whether you follow a plan, or just browse for new workouts by category (abs, legs, fat burning, etc.), this app has everything you could want.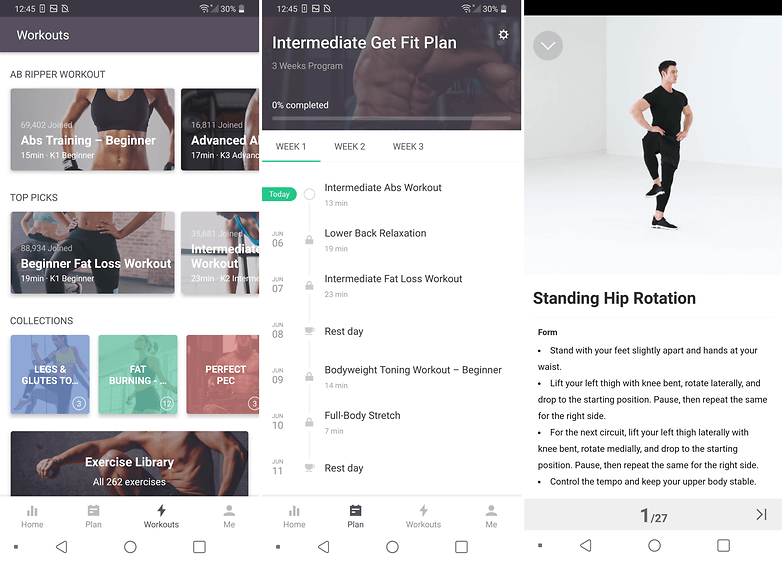 Unless you have a Pixel, Pixel 2 or one of a handful of other smartphones, you've been missing out on a cool feature. Google Lens is now a standalone app on Google Play, opening things up to a broader user base. What can you do with it? Using AI, the app can identify what you show it through the camera and provide information about it, whether it's a simple cup like you see below or the Empire State Building. It works like magic, and you'll have fun with it.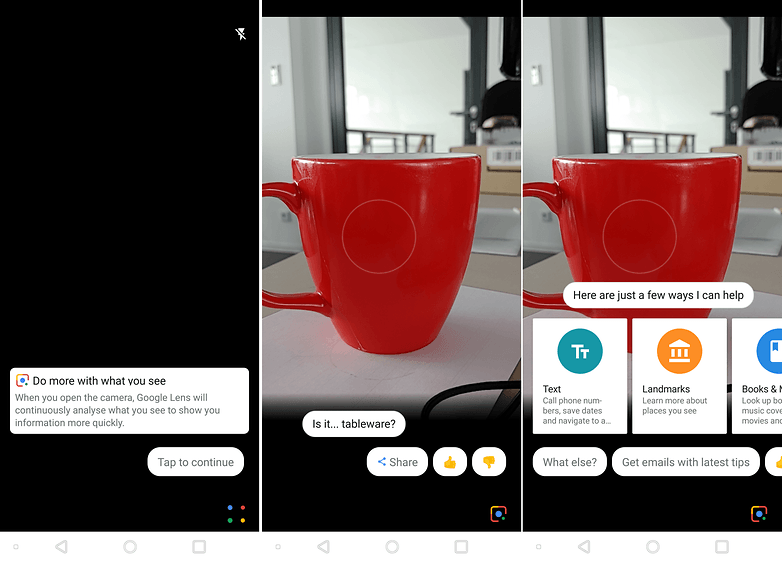 This is an app which adds filters to your photos to make gloomy, bad weather appear bright or whimsical. There are lots of filters to choose from for fixing the weather in your photos. You can take photos and preview filters live through the in-app camera, or choose existing photos from your gallery to spruce up. Check our the before and after in the photo below. To the left, you'll see a gray, sad Berlin morning. To the right, you'll see the brighter, more cheery result thanks to Picnic.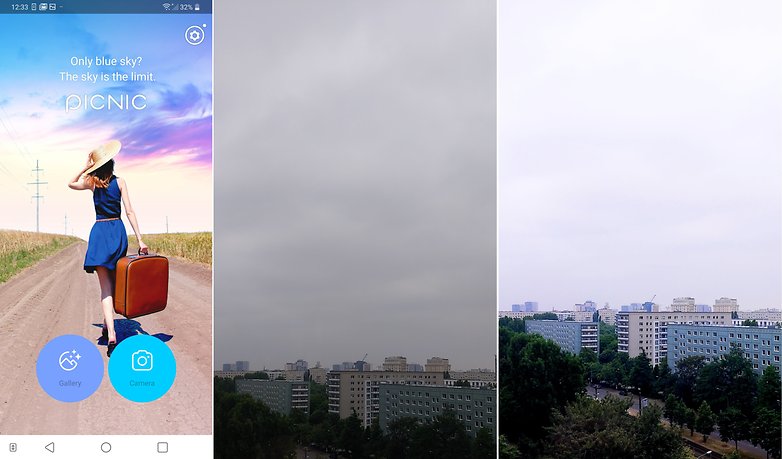 Zero Live Wallpaper (Unreleased)
Zero Live Wallpaper is a free app for, you guessed it, live wallpapers. You can pay for a handful of extra wallpapers, but the ones in the free version are high quality and will more than likely have something you will like. Plus, the ads are very minimal. What makes this a great app isn't just the cool wallpaper choices, but also the settings. You can customize the perceived distance and depth of the wallpaper, plus the responsiveness of the animation and more. So whether you want the live wallpaper effects to be subtle or dramatic, you're covered.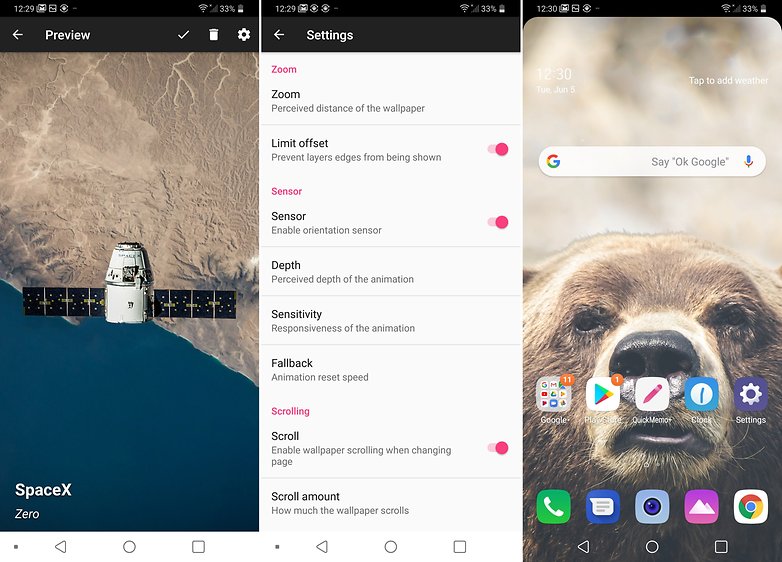 Zero Live Wallpaper (Unreleased)
Bonus game: Pigs In War
Pigs In War is a turn-based action/strategy game in which you wage war and conquer a series of over 50 countries. As you progress, you can upgrade your pigs and customize them with different skins. There are 15 types of weapons with which you can turn your enemies into roast pork. If you want epic battles, but also cute pigs, this is the game for you. For limited time, the app is free!
Get Pigs In War on the Google Play Store
What apps should we try next week? Let us know in the comments!