3 Ways Your Boss Can Support You At Work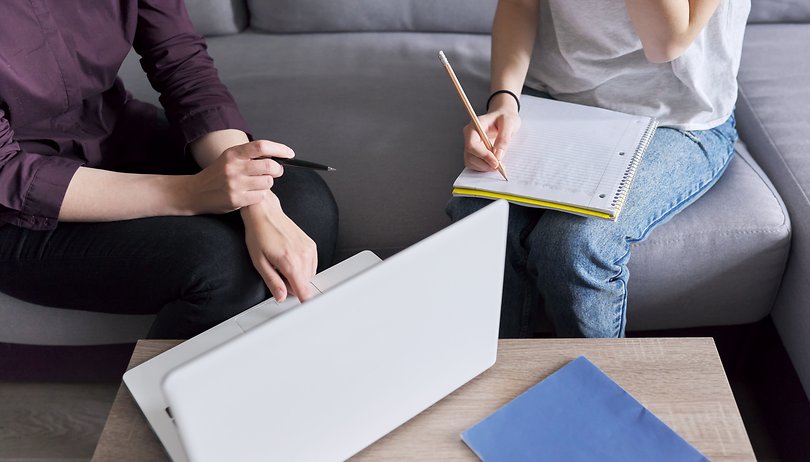 When it comes to feeling appreciated, sometimes it's the little things that make all the difference.
And while salary and benefits are typically the major deciding factors that dictate whether you'll accept a job offer in the first place, for an employee to stay in a job, subtle yet meaningful support on a range of issues is what really matters. In fact, a study has found that when people experience gratitude, they're more productive.
Conversely, without a supportive management structure, organizations will struggle to retain an engaged and proactive workforce and it's estimated that employee engagement in the U.S. is at just 21%, and 17% of workers are actively disengaged.
So, why is there such a disconnect, and how can bosses rectify this? In honor of Employee Appreciation Day, we're looking at three meaningful and impactful ways your boss can support you.
1. Regular check-ins
Not to be confused with keeping tabs or micromanaging, an effective leader should prioritize communication with their workforce and facilitate regular check-ins to keep the lines of communication open.
Effective communication has been found to boost morale and employee engagement, however your boss shouldn't adopt a one-size-fits all approach. Instead, communication should be a constantly evolving two-way process that can go outside of the parameters of meetings and presentations and involve informal meetings also.
2. Real flexibility
Remote and hybrid work is now common-place for many employees and it's expected that by the end of 2023, 74% of U.S. companies will have implemented a permanent hybrid work model.
While facilitating working from home has provided for an improvement in work-life balance for many workers, there is an increasing push towards offering increased flexibility when it comes to working hours. From non-linear workflows where employees work towards outcomes rather than tasks and can therefore complete their work outside of the traditional 9-5, to implementing a four-day working week with no reduction to pay or productivity, giving employees the agency to get the job done demonstrates trust and recognition.
3. Offer development opportunities
Even if employers check in regularly and allow their staff to adopt a more flexible approach to work, employees need to feel like their role and position in the company they work for is constantly growing and evolving.
As such, employers need to carve out growth opportunities by providing access to learning and development resources, implementing a framework that employees can work towards and rewarding diligence and innovation by regularly reviewing how an employee is progressing.
However, if you feel like your current employer isn't providing you with the support you need this Employee Appreciation Day or any other day, it could be time to look further afield and look for a job in a company that offers all of the above. If this is the case, the NextPit Job Board has hundreds of opportunities in companies that are actively hiring, like the three below.
Staff Database and Software Architect, Northrop Grumman, Melbourne, FL
Northrop Grumman Aeronautics Systems sector is seeking a Staff Database and Software Architect to join our team of qualified, diverse individuals. This position is hybrid unclassified work in support of the Program Data Analytics System (PDAS) team, located in Melbourne, Florida. The department aims to provide advanced automated analytic solutions to the business and its goal is to turn data into insights and pain points into automation. As such, you'll be expected to design, model and guide the conceptual relationship of data and database changes for complex applications and create standards and modeling to monitor and enhance capacity and performance across multiple platforms. View the full job description here.
Senior Software Engineer, Ripple, San Francisco
Working alongside applied scientists and machine learning engineers, the Senior Software Engineer at Ripple will be primarily responsible for building applications integrating with blockchain technologies and all forms of currencies (traditional as well as crypto). You'll also participate in the full software development lifecycle, from software design to unit and integration testing. Applicants should have a Bachelor's degree in computer science plus five-plus years' of software development experience on large scale distribution systems. See more details here.
Sr. Full Stack Software Engineer, Creativity Apps, Apple, Culver City
The creativity apps team at Apple is looking for a Senior Full Stack Engineer to lead the development of services for creative pros and enthusiasts. You'll be working with the world-class teams behind Final Cut Pro, Logic Pro, iMovie, and GarageBand to create next-generation tools for creators and provide the new hire with the opportunity to be a founding member of a new engineering team. In this role you'll also be responsible for setting the direction and architecture of a new service in the creative space. Apply here.
For more opportunities across tech, visit the NextPit Job Board today. This article was written by Aoibhinn Mc Bride.