3 Ways To Get Into Career Cushioning In 2023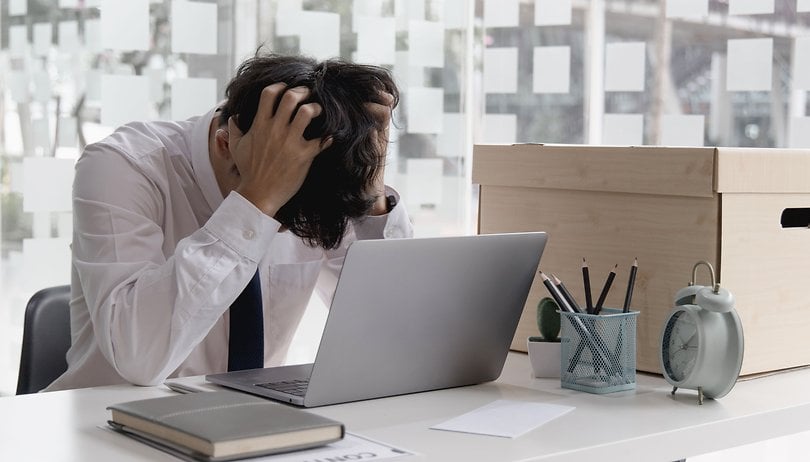 Tech stocks are falling and instead of panicking, savvy tech workers are staying ahead of the competition by embracing the concept of career cushioning. The term cushioning originated in the dating world (much like ghosting, soft quitting and orbiting) and has since moved into the professional realm, with workers preparing for a change in their employment circumstances by cushioning themselves with other options.
Essentially, it means getting ready for a lay off or company downsizing ahead of time and ensuring that you have other options lined up––like dating while you wait and see if one relationship goes anywhere.
So how can you cushion your career? Initially you need to remain calm and follow the three simple rules below.
1. Update your information
Updating your online presence does not mean switching your LinkedIn profile to actively looking for work or posting about career fears on Instagram, but it does mean you start to speak about achievements and successful projects wherever you can.
Think about it: when you apply for a new job, the first thing a hiring manager will do is Google you, which means your social media profiles become food for thought. If your social profiles are more boozy brunches than smashing targets, consider making them private.
And if your LinkedIn account hasn't been updated since you started your current roles, start to post achievements or good news from your professional life so that potential employers can see your skill set––and the value you bring to a company.
2. Reconnect with peers
Now is the time to reconnect with old friends and colleagues who might be in a position to tell you about opportunities at other companies, or offer a helping hand around your application.
However, you want to avoid reaching out when the worst has happened––instead, reconnect now. Arrange a coffee or a virtual catch-up, and be honest about your motivations, explain that you're trying to widen your professional circle and that you have always admired their commitment and achievements.
People respond well to honesty and flattery, and it means that should you need their help further down the line the groundwork has been done.
3. Research next steps
What would you like your next career step to be? Do you want to continue in the same field or are you keen to branch out into something new? Would a sidewise step help you achieve that goal––but examine what could that mean for your personal finances. Taking time now to assess your career and decide on your next move will reduce the potential for missteps should the time come that you need to find employment in a hurry.
It's also worthwhile researching your industry. What companies are hiring and at what levels? Are you interested in relocating, and what sort of opportunities exist in a new city?
If you're interested in looking for a new job now, there are roles available across all levels and skill sets. We've shortlisted three exciting roles below as a flavor of what's available.
Systems Platform Architect, Mastercard
As Systems Platform Architect with Mastercard you will develop the core technical platform, capabilities, and services that support business processes and will be responsible for implementing initiatives and projects to develop and promote target architecture that supports and enables business strategies. you will have experience in being a part of a team to resolve issues and a demonstrated ability to apply a logical approach to resolve issues. Apply for the Systems Platform Architect role or browse all available opportunities at Mastercard.
Senior Database Engineer, Ripple
The Senior Database Engineer at Ripple will be responsible for designing, developing, managing and scaling enterprise level database infrastructure in order to power high-impact initiatives across the broader organization. you'll need eight years' of solid hands-on database design, development and enterprise class operational experience with database technologies and experience with influencing product roadmap and strategy, prioritizing pre-existing database initiatives to drive extraordinary business outcomes. Apply for the Senior Database Engineer role or browse all available roles at Ripple.
Head of Data Science, DuoLingo
As Head of Data Science you will lead DuoLingo's elite team of data scientists who work closely with product and engineering teams and are subject-matter experts in user dynamics. you will be responsible for advancing Duolingo's data science capabilities and impact; integrating innovative solutions, providing thought leadership to drive business value, and cultivating close partnerships with a broad range of leaders across the company. A PhD in a quantitative field, five or more years' experience leading and growing teams and people plus a strong ability to establish and advance how data-science informs product strategy is required. Apply for the Head of Data Science role or browse all available roles at DuoLingo.
There are dozens of companies currently hiring across all sectors and levels on the NextPit Job Board – discover all opportunities now. This article was written bei Aisling O'Toole.