3 Useful Tips For How To Survive A Layoff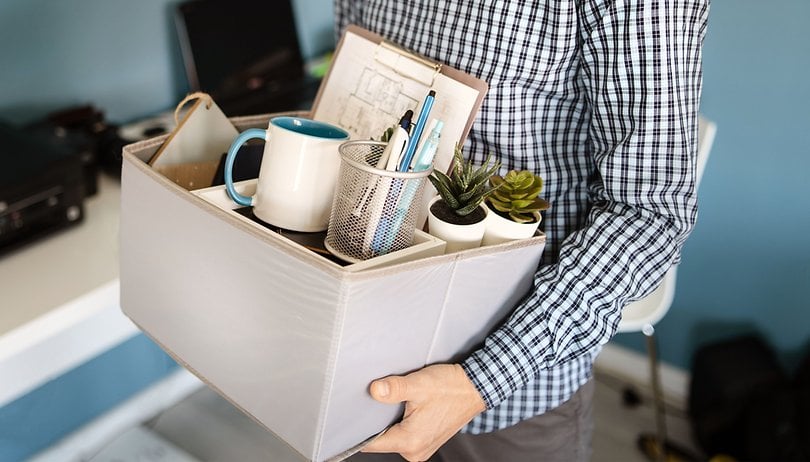 If you work in tech, there's no ignoring the headlines surrounding tech layoffs.
From Meta culling thousands of employees globally thanks to its self-imposed "year of efficiency" to Stripe tightening its belt after a hiring spree during Covid to deal with increased demand that has since receded as lockdowns have lifted and normal life (and spending habits) have resumed, the tech landscape has undergone a seismic shift recently.
Couple that with the stark warning from Y Combinator—the American startup accelerator which has launched companies such as Stripe, Airbnb, and Dropbox—to its portfolio founders that a downturn would impact "international companies, asset heavy companies, low margin companies, hardtech, and other companies with high burn and long time to revenue", and you can understand why so many companies are tightening their belts.
While there's no way to guarantee you won't be laid off, especially if the company you work for is in financial distress and needs to restructure entire divisions like recruitment, marketing or sales, there are several things you can do in the interim to position yourself as an integral part of your team and organization, and future-proof your career.
1. Ask for a meeting
During a period of restructuring, your manager will undoubtedly be busy dealing with their stress and mounting pressure regarding amended targets and the logistics of achieving these with a dwindling workforce.
However, that doesn't mean you should leave them to it and muddle through a period of instability without their guidance. Instead, ask for a meeting (at a time that suits them) to establish how best to navigate this period of change. You should also use this time to outline short-term goals that need to be achieved and establish a way to accomplish them.
2. Learning curve
If you've identified change is afoot or some of your colleagues have already been let go, now is the time to bolster your longevity and skill set by availing of learning and development (L&D) opportunities.
From internal staff training to funding your studies outside the workplace, upskilling or learning new technical skills can not only help you stay ahead of the curve in your current role, but also prove their worth if you look for a new job in the future.
3. Understand your stress
While most of us can live without ping-pong tables and unlimited snacks, cuts to other benefits like paid time off (PTO) or health insurance can indicate that an organization isn't just cutting staff to balance the books.
Plus, when entire teams are reduced, but the workload stays the same, those who survive layoffs face the additional burden of performing at maximum output with little support.
Known as survivor's guilt, this additional pressure can manifest as stress, overwork, and performance anxiety. According to Yerbo's Burnout Index for 2022, 62% of tech workers feel physically and emotionally drained, and women are more prone to burnout than men.
Keeping your job is a win––but not at the expense of your overall wellbeing, so if you're worried about the future and how layoffs are impacting your organization, it could be time to search for a new opportunity.
If that is the case, the NextPit Job Board is the perfect place to start your search as it features jobs in thousands of companies that are actively hiring, like the three below.
Cloud Solutions Manager (Remote In CA), University of California Office of the President, Oakland
The University of California, one of the largest and most acclaimed institutions of higher learning in the world, is dedicated to excellence in teaching, research and public service. As a member of the infrastructure services management team, the Cloud Solutions Manager helps to establish the strategic direction, objectives, and work plans of the overall team. You will also oversee the work of the team, providing mentorship, guidance, and performance assessment, while fostering an inclusive work environment. View more details here.
Sr Staff Cyber Security Engineer, GE Aviation, Cincinnati
As part of the GE Aerospace infrastructure separation work stream, the Sr Staff Cyber Security Engineer will be responsible for partnering with core development teams to plan and deliver the infusion of secure development resources into their teams. You will own the delivery of security as code to include the strategy, tool selection, process definition, and day-to-day management of the Secure DevOps function. You will also coordinate with other GE business units to tailor an approach specifically for the business' needs as aerospace looks to separate from the other businesses. See the full job description here.
Full Stack .NET Software Developer, M&T Bank, Wilmington
As Software Developer, you will be responsible for tools that enable automation and workflow for the business and, by extension, its customers. You'll help other teams with faster delivery of reliable, performant, and scalable software products in addition to bringing your own software development expertise. You will also work with colleagues at all levels to help design and deliver next-generation platforms for successful projects, and work with stakeholders to understand their requirements. You will also be tasked with helping design and build new and improved systems to ensure service security—understanding emerging API security standards and thinking about how to secure our services today and into the future. Get further information here.
Future-proof your career today by looking for a new job on the NextPit Job Board. This article was written by Aoibhinn Mc Bride.