Xperia Z2 vs Galaxy S5: it's a close call for Samsung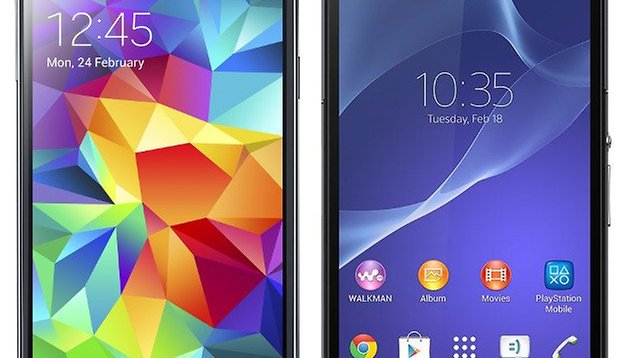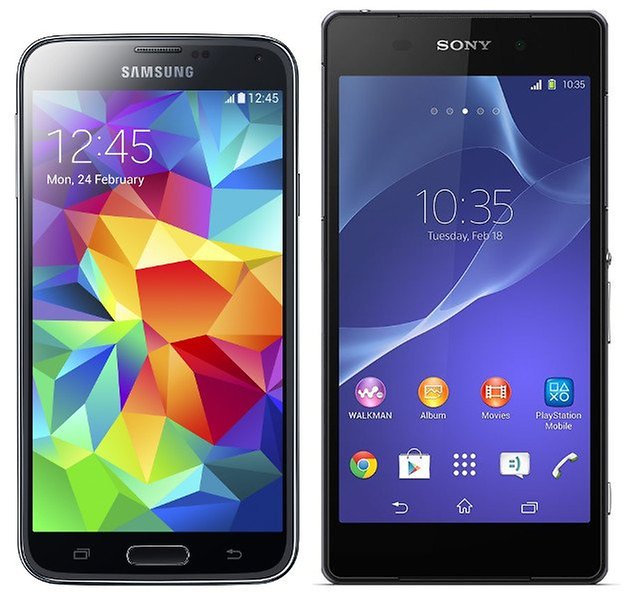 Design: plastic vs glass
| | Samsung Galaxy S5 | Sony Xperia Z2 |
| --- | --- | --- |
| Size | 142 x 72.5 x 8.1 mm | 146.8 x 73.3 x 8.2 mm |
| Weight | 145 grams | 158 grams |
| Material | plastic, waterproof IP67 | glass, waterproof IP58 |
Both devices are waterproof, but that's pretty much where the similarities end. Even if you think plastic isn't the best choice for material, don't forget that not everyone likes a glass chassis, like on the Xperia Z2. The slick surface and edgy corners make the smartphone less ergonomic to hold in comparison to the S5. Owners of the new Samsung flagship will also have less problems with fingerprints.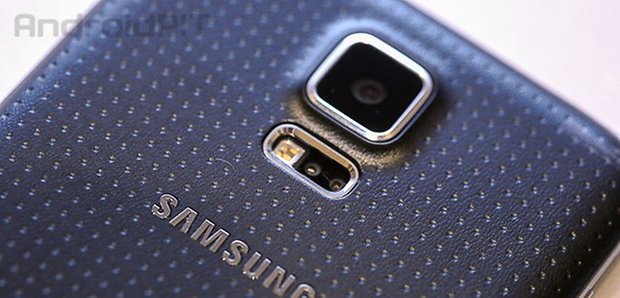 I held both devices and have to admit that neither have swept me off my feet: the S5 has too much plastic, while the Z2 is too heavy and big. What's more, I'm not much a fan of the wide bezels, a design choice that actually doesn't need to be, as proven by L2 with the G2.
Display: AMOLED vs LCD
| | Samsung Galaxy S5 | Sony Xperia Z2 |
| --- | --- | --- |
| Size | 5.1-inch | 5.2-inch |
| Resolution | 1,920 x 1,080 pixels, 432 ppi | 1,920 x 1,080 pixels, 424 ppi |
| Material | Super AMOLED | LCD |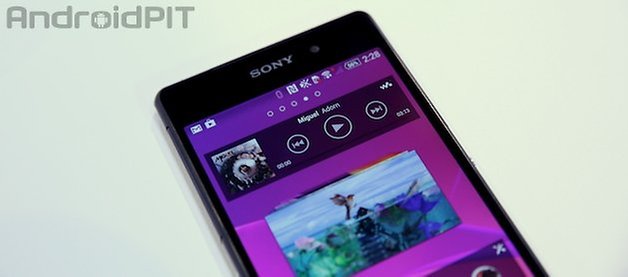 Again, no winner here. This is a category where individual taste really come into play. The AMOLED technology on the Galaxy S5 offers intense colors and better contrast, but will be harder to see when in direct sunlight compared to the LCD display on the Xperia Z2. Samsung uses a special contrast strengthener that is automatically switched on in stronger light situations, but I can imagine that this wouldn't be enough to outdo the brightness of an LCD panel. At the MWC, it wasn't possible to test this out. I do know on the other hand that Sony did its homework when creating the display on the Z2 just by looking at the smartphone. In total, for those who think AMOLED is too bright and intense could find a friend in the cooler Sony LCD.
Camera: Samsung wins by a nose
| | Samsung Galaxy S5 | Sony Xperia Z2 |
| --- | --- | --- |
| Picture resolution | 16MP | 20.7 MP |
| Video resolution | 4K (3,840 x 2,160) | 4K (3,840 x 2,160) |
| Extras | Real-time HDR, super fast Autofokus | Timeshift, Background Defocus, Noise reduction |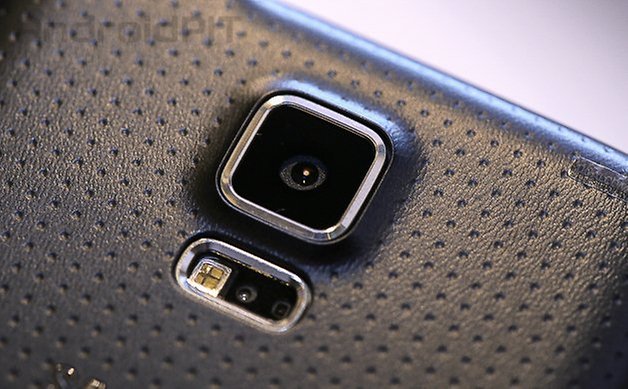 To be able to completely judge this category, a full camera test is required. However, I really was impressed by the real-time HDR preview offered on the S5. In addition, you'll get a new and extremely fast auto-focus, superior to other smartphones. I'll risk going as far as to say that Samsung is wins by a hair here. The Korean company has constantly delivered high quality in the camera department throughout the past years, while Sony hasn't always been able to impress. This is a bit of a surprise as well since the company seems to have a large technical know-how.
Chipset, system and user interface: Sony does it better
| | Samsung Galaxy S5 | Sony Xperia Z2 |
| --- | --- | --- |
| Chips | Snapdragon 801 | Snapdragon 801 |
| Qualities | Quad-core, 2.5 gigahertz, 2 gigabyte RAM | Quad-core, 2.3 gigahertz, 3 gigabyte RAM |
| System | Android 4.4.2 with TouchWiz UI | Android 4.4.2 with Xperia UI |
Both manufacturers offer the newest Qualcomm chip in their top models, the Snapdragon 801. This is a modified version of the 800 model with a higher clock speed and a faster flash memory bridge (eMMC 5.0). Some say that Qualcomm will only sell off the remainders of their old models while waiting for the release of the new generation Snapdragon 805 (Q2/2014). The clock speed in the Xperia Z2 is a little worse on paper, but in practice isn't even noticed. The fact is that you just can't get any better than 801 right now.

Even though both chips are the same, there's a huge difference: Samsung limits its memory to 2GB while the Xperia Z2 has been bestowed with 3GB, the most in smartphones at the present time. In setting up the user interface, Samsung seems to have made some bad decisions because they still can't decide if they want to go with the new flat design or stay with their previous playful and bright interface, they're stuck in the middle. The Z2 on the other hand comes with Sony's Xperia UI, which is a lot more elegant. Of course, it comes down to taste here and one could also argue that Samsung offers more software features on the Android system, a point that you could either consider a pro or a con. Most of these features are things that I personally do not need.
Connectivity and extras
In our first hands-on review of the Galaxy S5, I compared Samsung to the VW Golf of the smartphone world and the reason for this was that the company constantly offers so many extra functions. The Korean company cannot be beat in this area, even Sony has no chance. Sony was able to gain quite a few points with the high-end handset but it doesn't suffice up against the renowned feature cornucopia offered by Samsung. Just check out the below.
| | Samsung Galaxy S5 | Sony Xperia Z2 |
| --- | --- | --- |
| Networks | LTE Cat 4, HSPA+, WIFI, Bluetoth 4.0 LE, IrDA, NFC, USB 3.0 | LTE Cat 4, HSPA+, WIFI, Bluetooth 4.0 LE, NFC, USB 2.0 |
| Extras | Fingerprint sensor, heart rate sensor, Download-Booster (LTE and WLAN at the same time) | High-end headset MDR-NC31EM in box |
| Internal storage | 16 gigabyte + microSD | 16 gigabyte + microSD |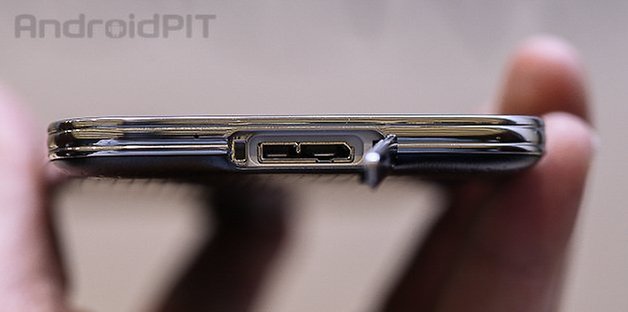 Battery
| | Samsung Galaxy S5 | Sony Xperia Z2 |
| --- | --- | --- |
| Capacity | 2,800 mAh | 3,200 mAh |
| Duration (according to manufacturer) | 21 hours / 390 hours | 19 hours / 880 hours |
| Exchangeable | yes | no |
If you hold the two side by side here, it's a stalemate. Though the S5 has a removable battery, it has a lower capacity. Regardless of how much Samsung has fiddled with the software in trying to increase battery life, the 'missing' 400mAh is difficult to compensate.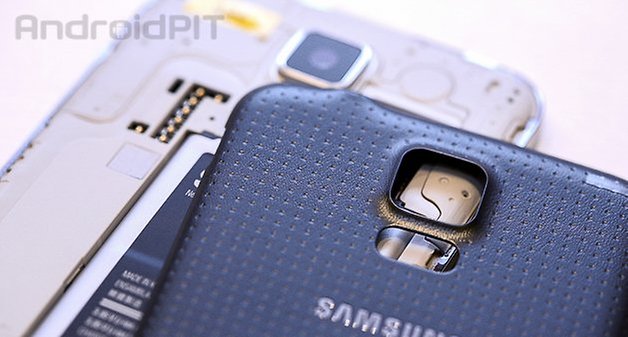 Bottom Line
The comparison shows us that Samsung will have a harder time this year than usual. There's no clear winner and this is a noteworthy statement because between the predecessors (Z1 vs S4) from last year, Samsung came out the clear victor. Therefore, it's evident that Sony did its homework here.
It's also worth noting that the tempo at which innovations are presented is clearly slowing down. We've reached a point where there are no more major jumps forward. All premium manufacturers are slowly becoming like Apple and are careful in further developing their products, resting on their laurels to a certain extent. This is no wonder, as the competition is fierce and any mistake could lead to brutal consequences.